I have a mild infatuation with chrysanthemums in the fall and normally all I want are mums, mums and more mums for my outdoor planters this time of year. They're colorful, festive and pretty much shout "Hey, it's fall!"
Plus they are so easy to find. You can grab one while picking up a box of wine at the local grocery store.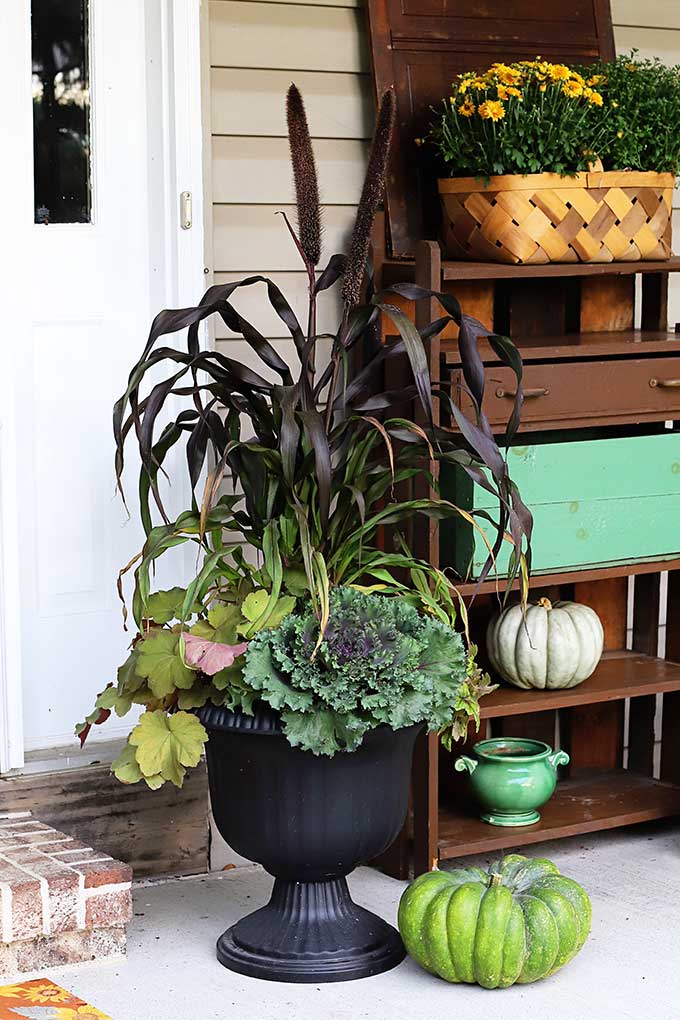 But this year I decided to go outside my comfort zone and do an entire container planter for fall with
ONLY foliage plants
. I know, I'm getting wild here!
Plants Used In My Fall Foliage Planter
Chidori Red Flowering Kale (Brassica oleracea) - I have to admit, it was hard to not add a traditional mum in these pots, so the next best thing was a flowering kale. The colors on the chidori red variety are beautiful.
Purple Baron Ornamental Millet (Pennisetum glaucum) - To me, this plant looks like a cross between field corn (the huge leaves) and cattails (the spikes). You may just possibly have to find this at a nursery, because it is not as commonly found at grocery stores and big box stores. But well worth the extra effort!
Mega Caramel Coral Bells (Heuchera villosa) - LARGE caramel colored foliage with purple undersides!!! This is the larger variety of the regular sized (non-mega) caramel coral bells and are a little bit "showier" in pots than their smaller cousins.
Sugar And Spice Foamflower (Tiarella hybrid) - The foliage on this plant is to die for. Its bright green foliage with a burgundy center area works so well when used in combination with plants in any of the traditional fall colors - reds, purples, yellows.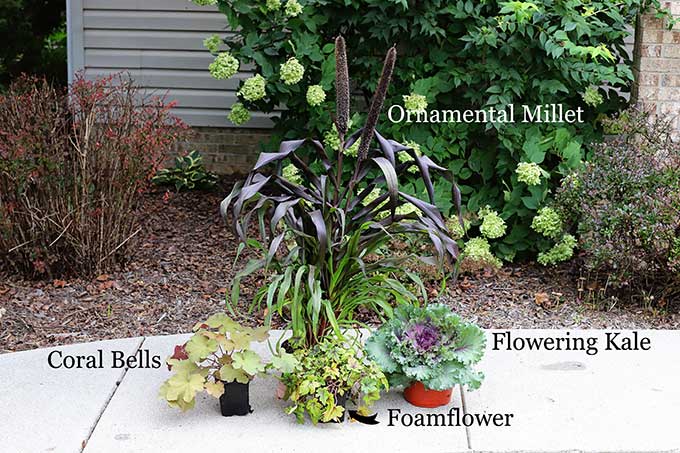 How To Make Your Fall Foliage Planter
Fill your urn or other planter with potting soil.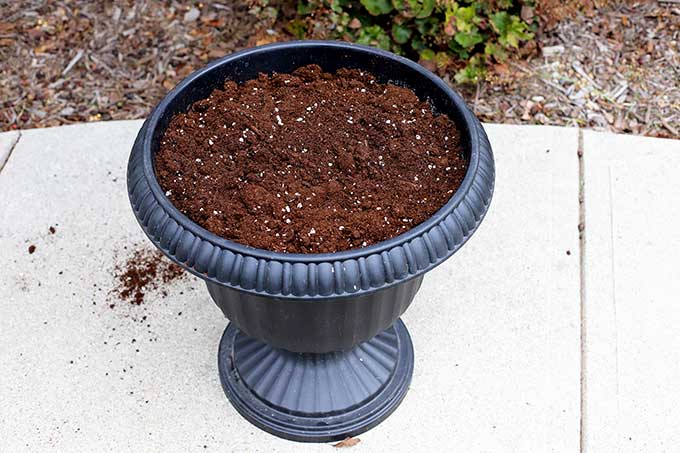 I bought my urn at Lowe's a few years ago, but Amazon has similar urns you can buy HERE.
TIP: You can make your planter lighter and use less potting soil (that stuff gets expensive) by putting some of the plastic nursery pots in the bottom to take up room.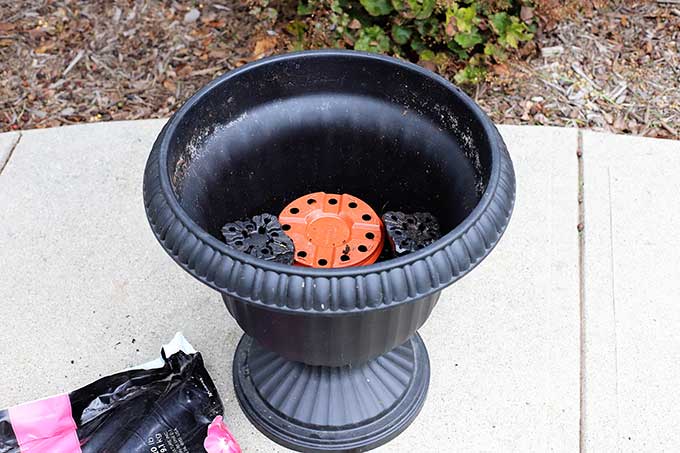 When taking your plants out of the nursery plastic pots, slide the plants out of the pots and then cut the bottoms of the root balls if they are heavily snarled. This allows them to absorb nutrients easier and does not hurt the plants.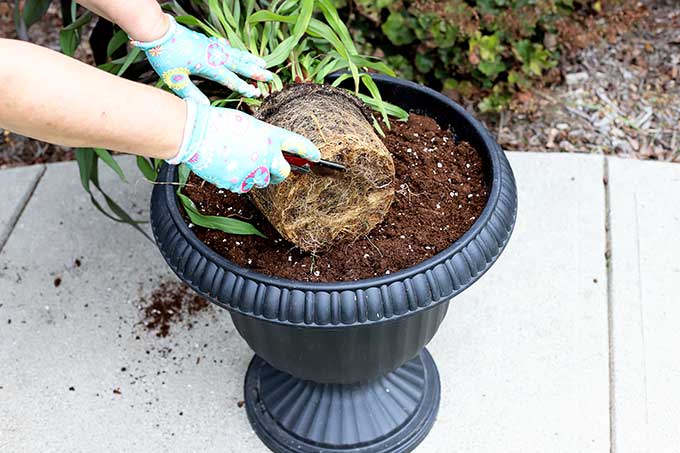 I used a razor blade knife to make vertical cuts on the bottom and sides of the plants to free up the roots a bit.
Plant your ornamental millet in the back of the container.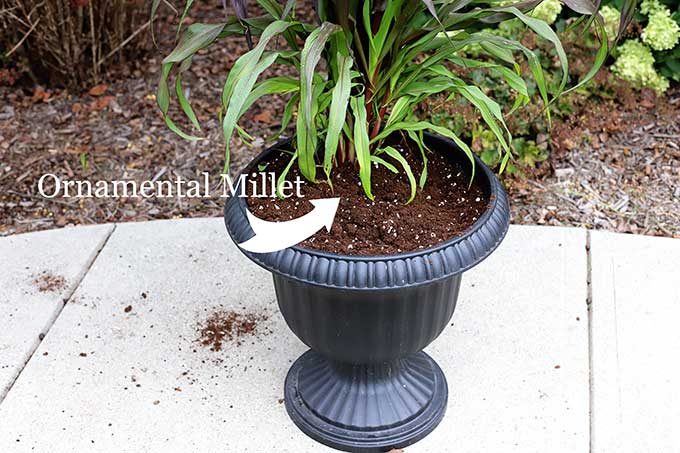 Add the flowering kale in front of that. I tilted mine somewhat to make it look as if it is growing up and out of the urn.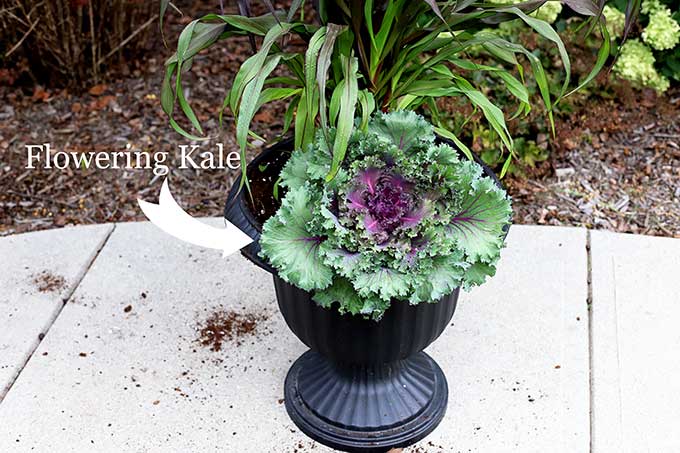 Place your coral bells to one side
and your foamflower to the other side.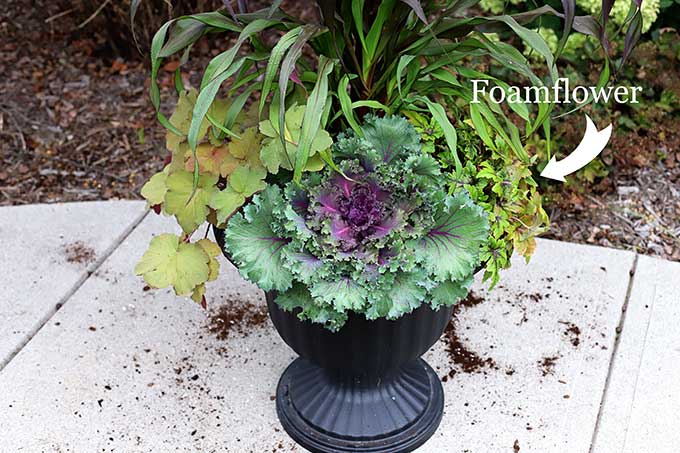 Water the plants in well and stand back and admire your colorful fall foliage.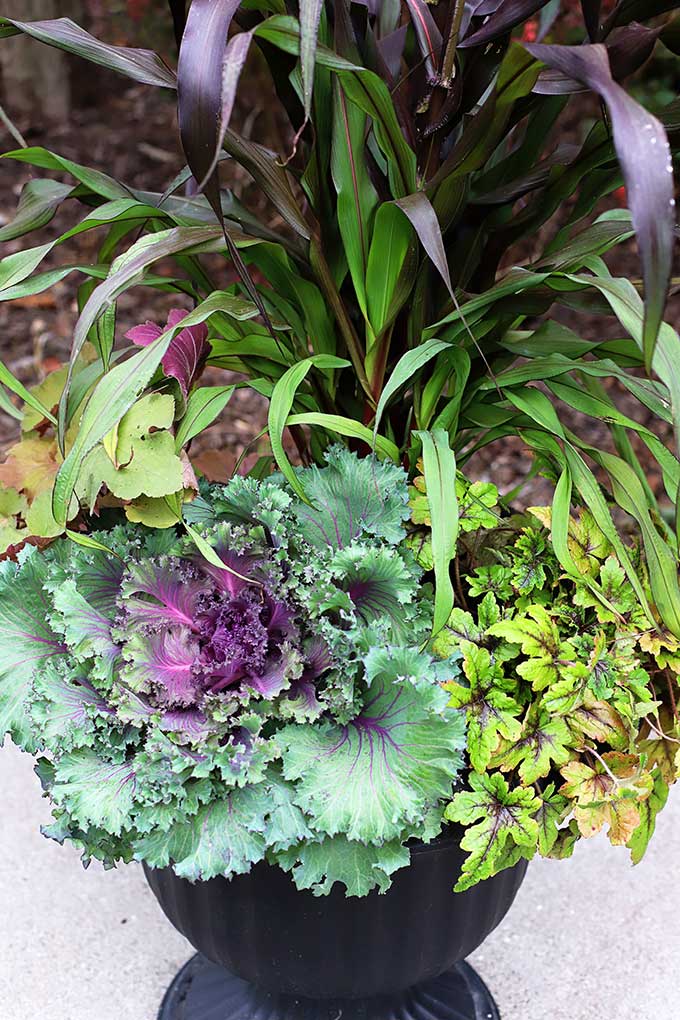 And the best part of this planter is after you are done with it for fall, you can replant the coral bells and foamflower in your flower beds for next year. They're perennials!!!
No such luck on the millet and flowering kale as they are both annuals. Why can't everything be perennials!
I created a few lists for you of different plants that are good to use in your fall containers.
10 great foliage plants to use in container gardens this fall:
Grasses and millet
Ornamental peppers
Coleus
Stonecrop
Creeping Jenny
Sedum
Crotons
Swiss Chard
Flowering kale and cabbage
Coral bells
Foamflower
OK, I understand that people love their mums! And their moms, but we're talking mums here.
You can always mix up foliage and flowering plants if you want. I'll allow it as long as you promise to use at least one new-to-you foliage plant this year!
10 great flowering plants to use in container gardens this fall:
Mums
Aster
Pansies
Salvia
Celosia
Zinnia
Million Bells
Flowering stock
Helenium
Goldenrod
Are you strictly a mum lover or are you branching out into the colorful foliage plants for fall?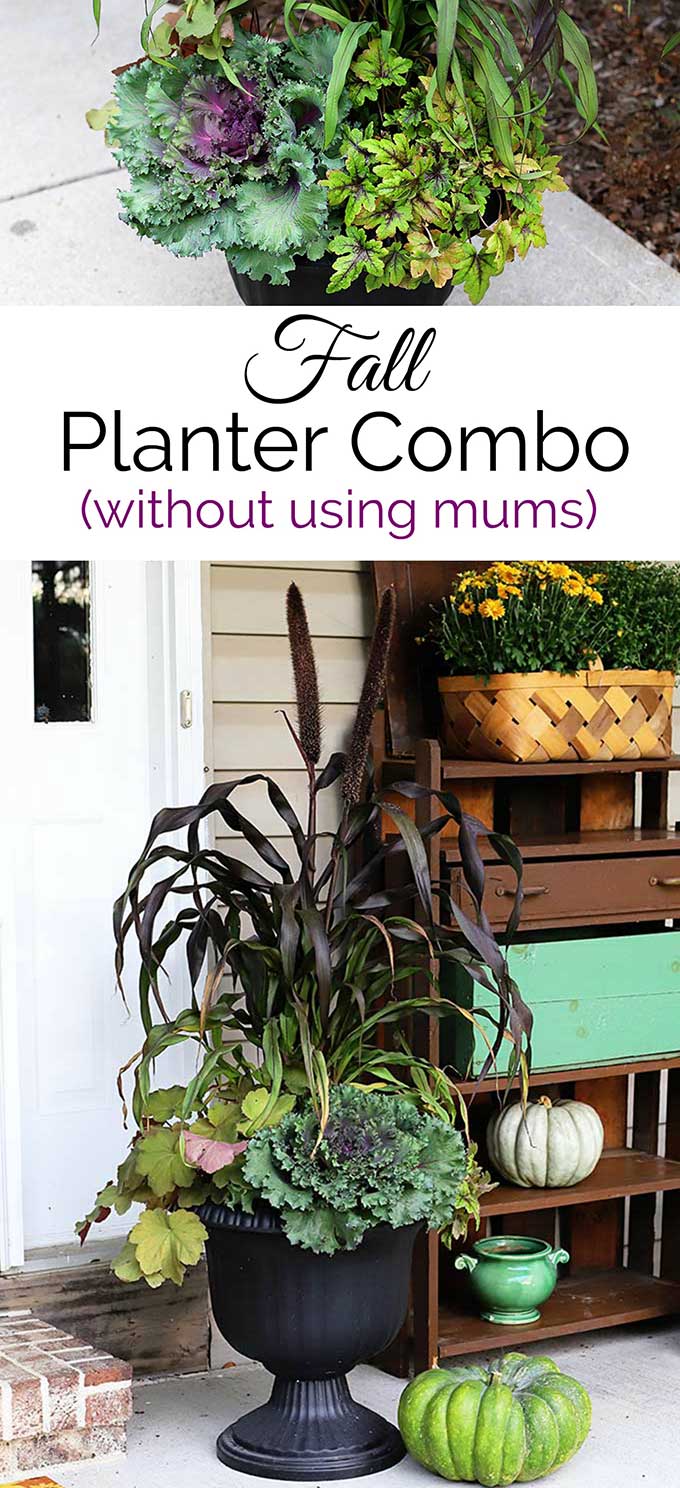 View the web story version of this article HERE.
Other posts you may enjoy:
How To Make Fall Outdoor Planters
How To Make Outdoor Christmas Planters
(This post contains some affiliate links for your convenience. You can read my full disclosure policy here.)