All year long I've been seeing things at estate sales and thrift stores that make me think "Oh, wouldn't that look cute on my holiday front porch for Christmas". So I'd buy it (usually for a buck or two) and set it aside for the big porch decorating bonanza. I had amassed a nice little pile of possible porch junk decor.
Of course, throughout the year I weeded out some things and put some items in different places in my house. Sometimes me eyes are bigger than my stomach. Or is it my eyes are bigger than my porch?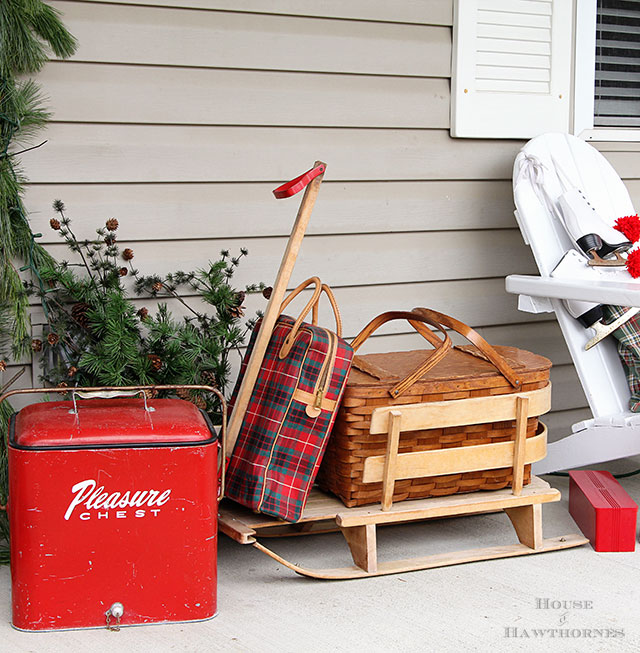 Then when it came time for me to actually get out there and put it together, I started to realize I almost had a theme going. Almost.
It's your basic plaid lovers, outdoor winter sports,vintage thermos and picnic theme. Yeah, that's it.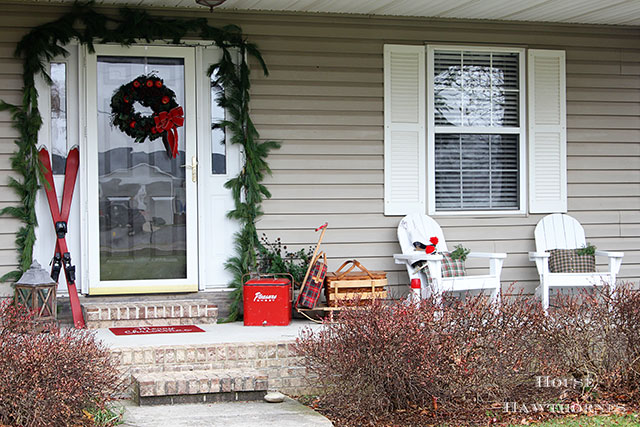 I've had the sled for while, but the picnic basket was a recent thrift store find. And the red plaid Thermos stadium set was found at an estate sale in the fall.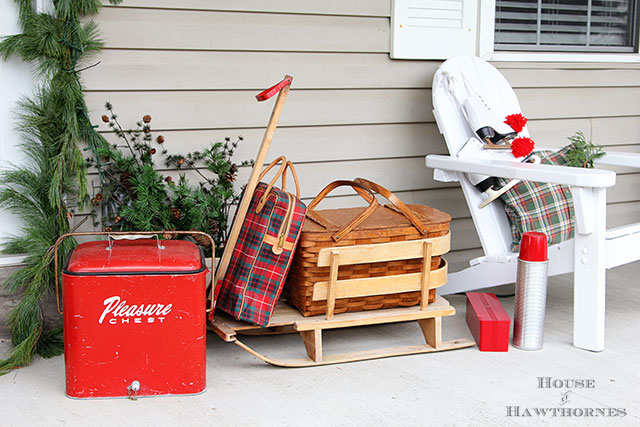 I often take a picnic lunch with me when I go sledding, don't you?
I still get a kick out of this Pleasure Chest. What were they thinking naming it that! You may remember it from my summer front porch.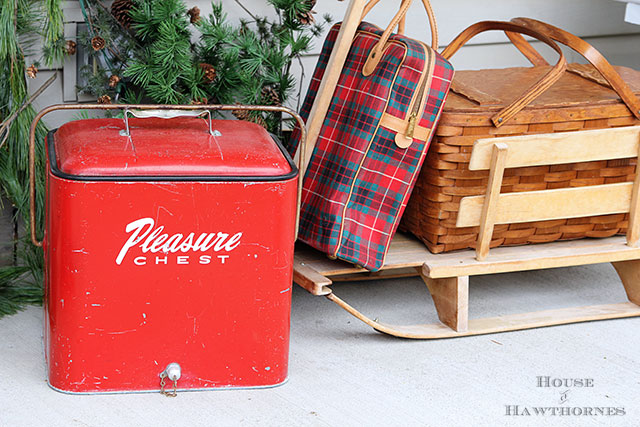 I think I'll refrain from boob jokes once again, but I will keep you abreast of any changes to that plan.
I kept my DIY No-Sew Shirt Pillows on the chairs. You originally saw these thrift store shirt pillows as part of my Eclectic Vintage Farmhouse Fall Porch (wow, that just rolls off the tongue doesn't it).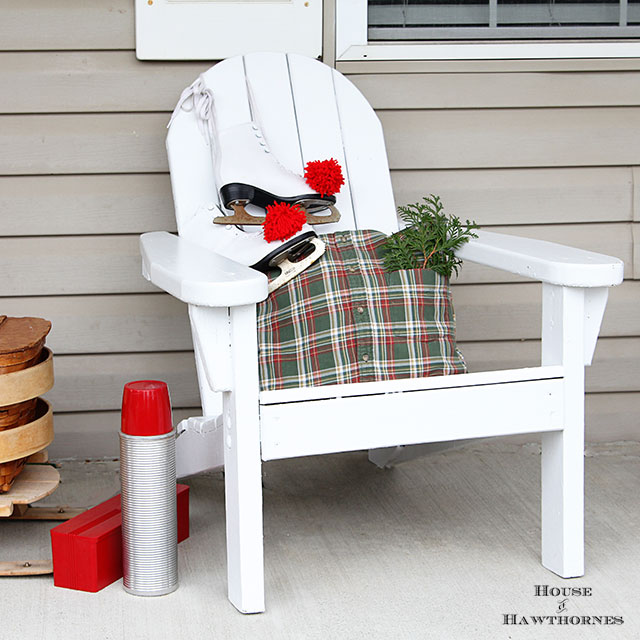 When I picked out the shirts/fabric I knew I wanted something that could go from fall to Christmas easily. I just stuffed a sprig of evergreen into the pockets to merry them up a bit.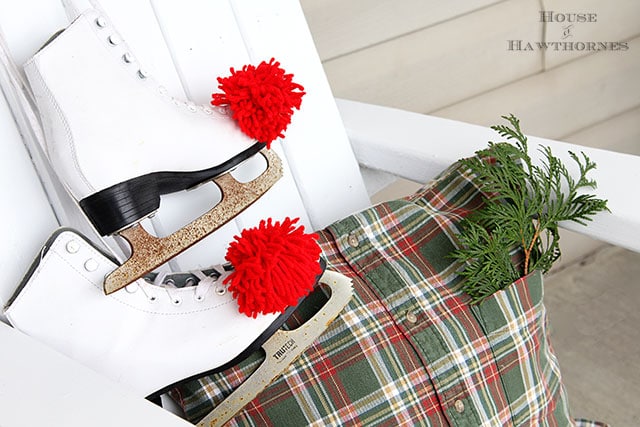 It will be a miracle if my evergreens make it through the winter with all the snips I've taken off them for "free" holiday decor.
And of course, my chalk painted thrift store skis that I showed you the other day. This is probably one of the easiest and cheapest holiday crafts EVER and they add so much festive-ness to the porch.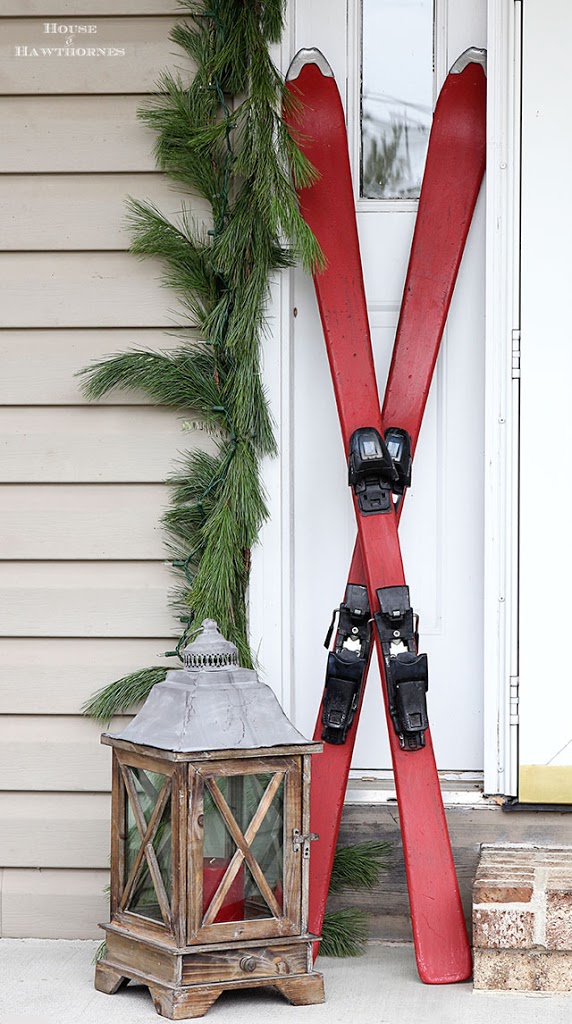 The whole enchilada from the right.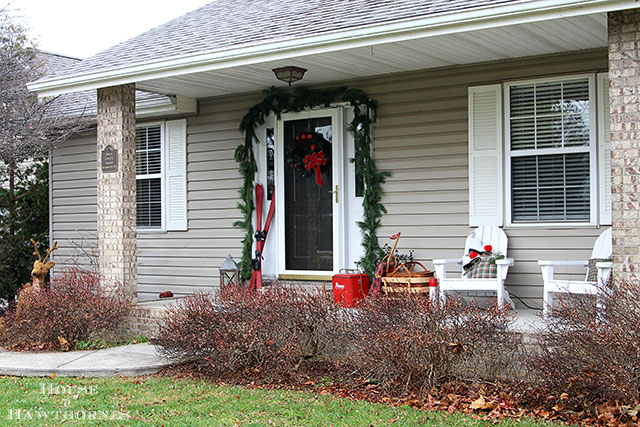 And from the left.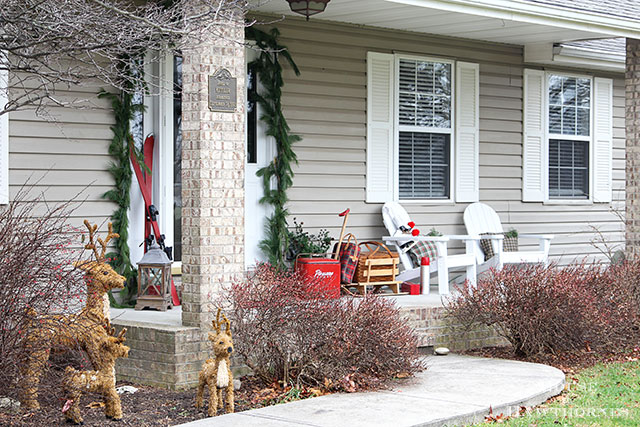 So if you need some inexpensive, fun decor for your porch, why not raid the local thrift store. It's cheap and you'd be surprised at what you can find there.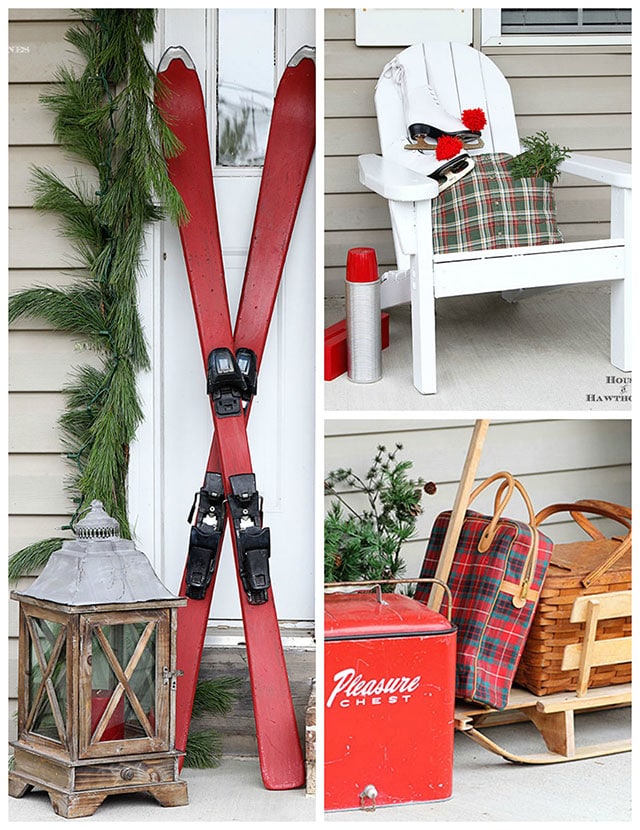 I'll be back in a few days with some more of my inside-the-house decor. If you haven't seen it yet, you can check out my
Vintage, Rustic, Industrial Holiday House Tour
, which really is just the living room.
But "House Tour" sounds so much fancier than "The Only Room I've Finished Decorating So Far Tour".
You can gawk at other parts of my Holiday House Tours here:
A Vintage, Rustic, Industrial Holiday House Tour
Christmas In The Kitchen