And by lazy, I mean me!
There's enough going on in the good old summertime with my son's baseball games (yes, my son plays baseball!!!), my yard sale addiction and trying to get ready for summer camp, so if I'm going to put together some 4th Of July Decorations for a holiday party, I surely don't want it to be time consuming. Or expensive.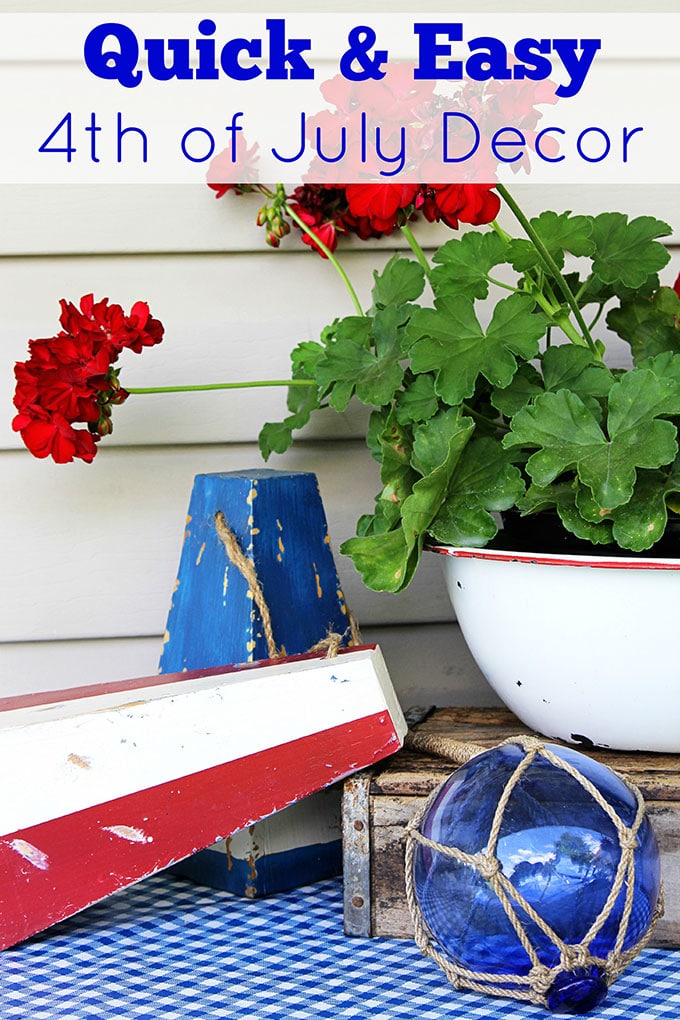 Did I mention I'm cheap?
I find that I can pick up most of my Fourth decor at the grocery store. A jug o' milk, a loaf of bread and some holiday decor. Done.
Quick And Easy 4th Of July Decorations
Red Geraniums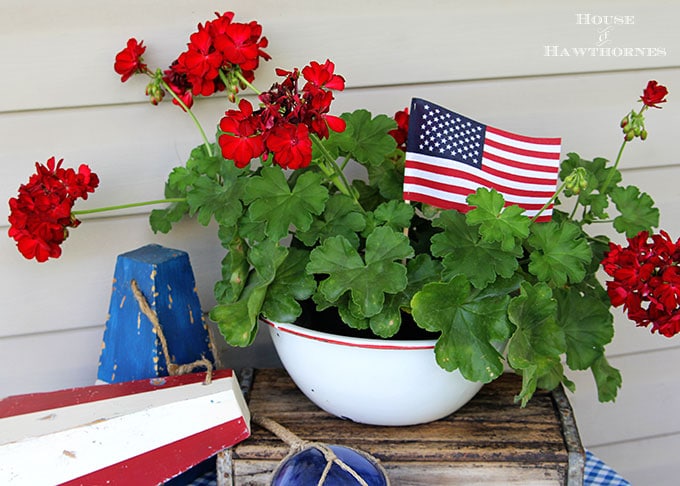 What says the 4th more than a red geranium with a flag sticking out of it? Sorry to disappoint you Uncle Sam, but a red geranium is my decor of choice.
This one is the gorgeous dark red Calliope variety, but darn if it doesn't look more of an orange-ish red in my photos.
Sparklers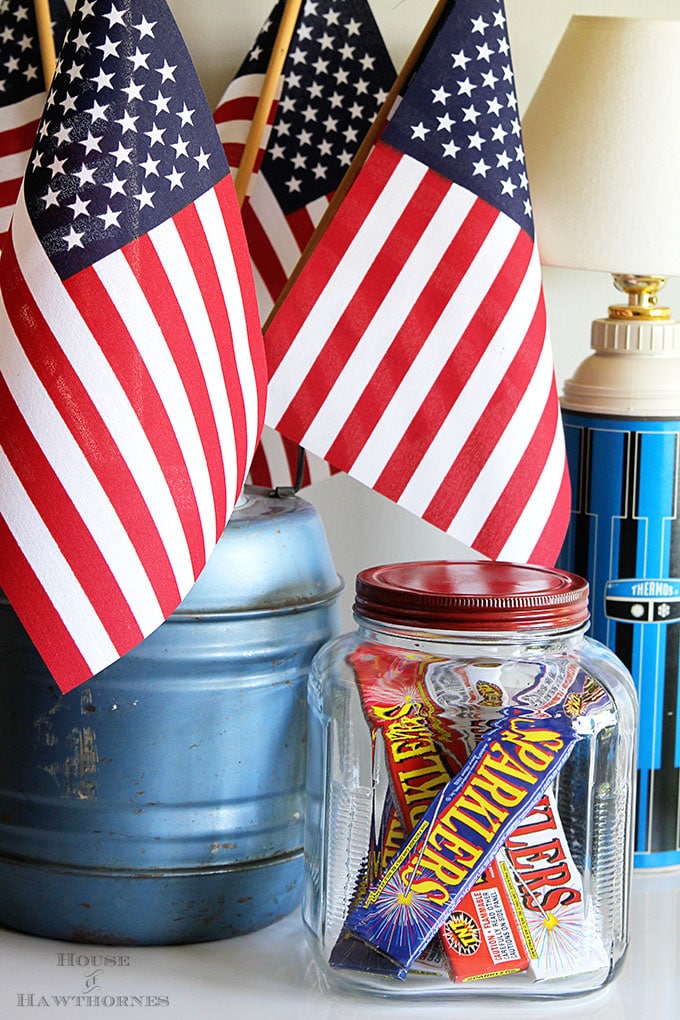 Boxes of sparklers are pretty darn festive for the 4th. Just throw them in a container and you're good to go.
They're cheap too - I got 6 boxes for $2. Just remember to save the empty boxes for next year and then they're basically free.
And you might be saying, "Pam, sparklers are dangerous!" To that I say, grow a pair. Just kidding!!! You don't have to use the sparklers, just buy them for the pretty boxes.
Flags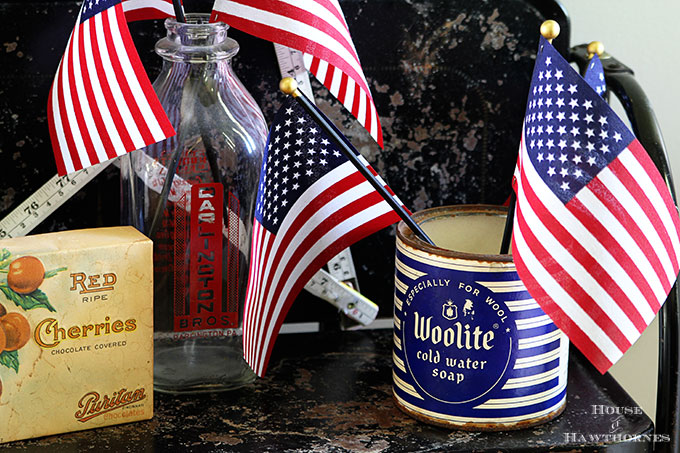 OK, this one is a little bit of a "duh, no kidding" one, but it's my favorite inexpensive way to decorate for the 4th.
They come in all sizes, so I pick up larger ones to go in the crocks and outside planters and smaller ones to tuck in smaller containers in the house or on the dining table.
Anything Red, White Or Blue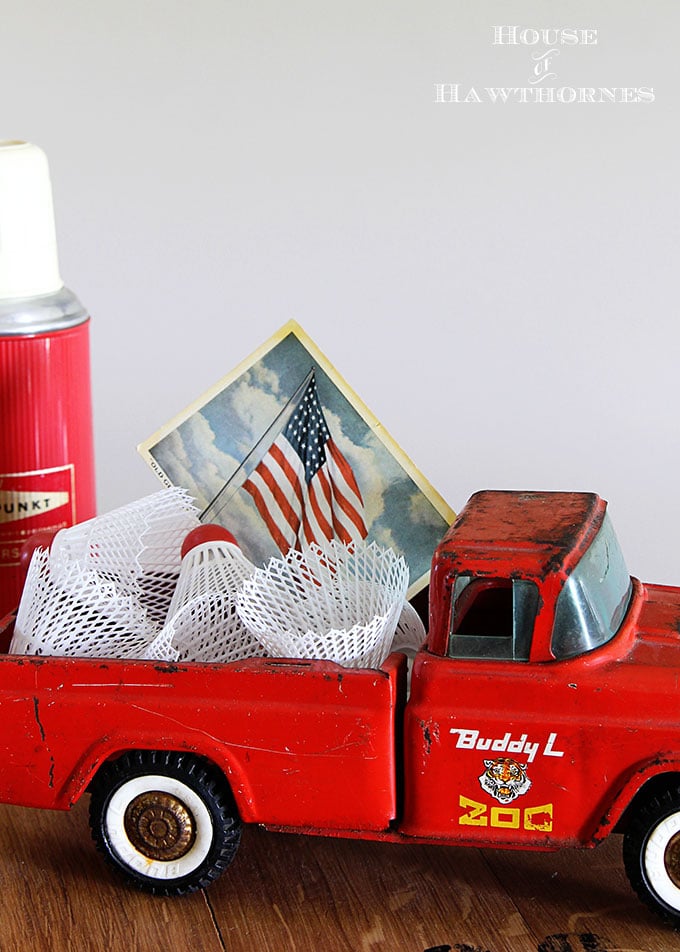 And when I say anything, I mean ANYTHING. A red truck works.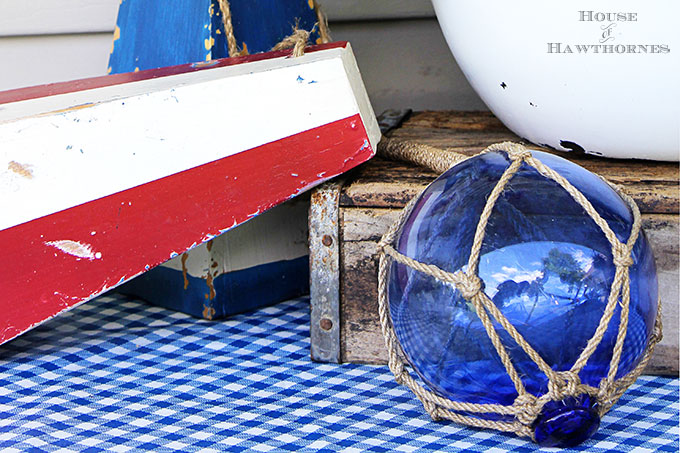 A blue glass float works. A blue tablecloth works too.
Just walk around your house and collect anything red, white or blue. Really the only requirement is the color.
Folding Ruler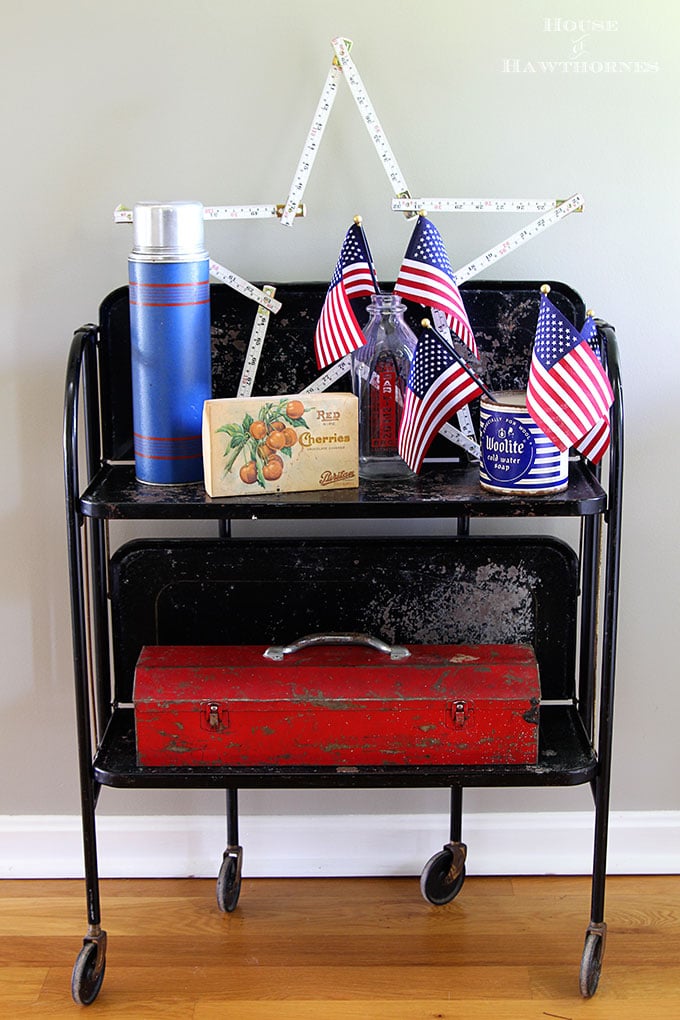 Did you know you could fold a folding ruler into a star?
I bet when they invented these things they decided to make it with the same number of "arms" as a star just for this purpose!
I'd do a tutorial on how to fold a folding ruler into a star for you, but I think I've insulted your intelligence enough with telling you to use flags in your 4th of July decor.
Not enough ideas for you? You can find TONS more on my post titled 50+ Budget-Friendly DIY 4th Of July Decorations, Crafts and Recipes!
What's your favorite item to use for 4th of July decorating?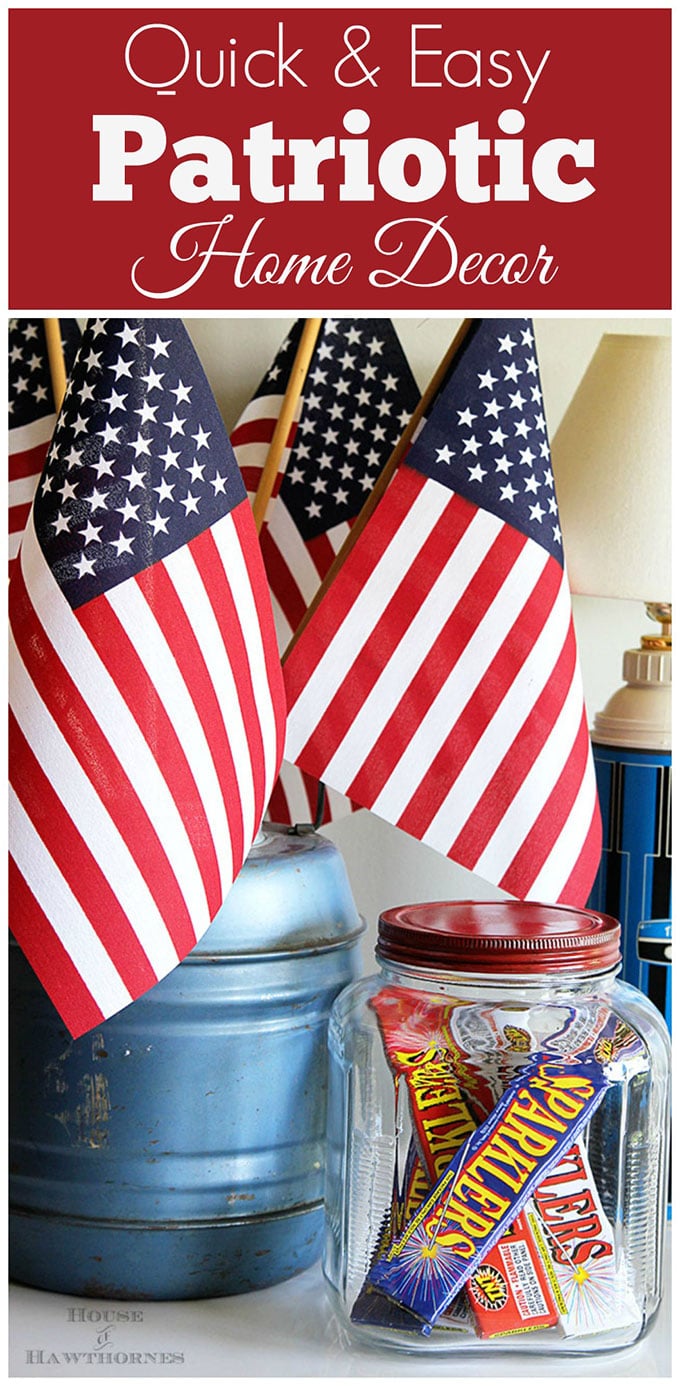 Some of my other 4th of July patriotic-ness can be found at:
Retro Picnic Supplies For Your Fourth Of July Barbecue
4th Of July Vintage Postcard Printables
Top 10 Patriotic Projects, Recipes And Decor