Swiss what?
Swiss chard!
We all know the Swiss make some pretty handy Army knives. And some yummy cheese with tons of holes in it (I really don't want to know what makes the holes though). But did you know about Swiss chard?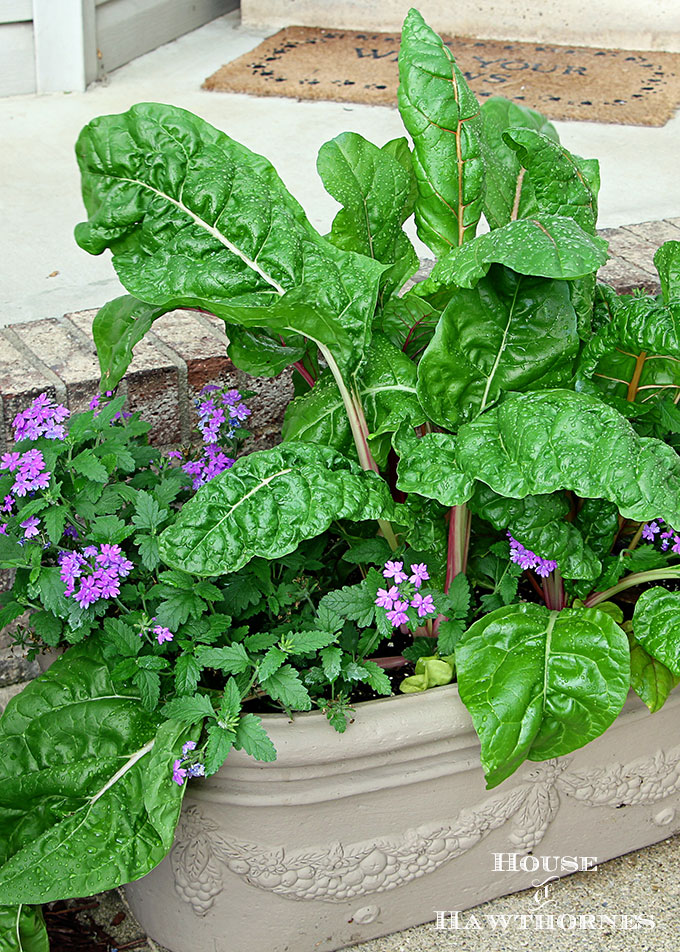 This particular variety is called Bright Lights
And it is gorgeous.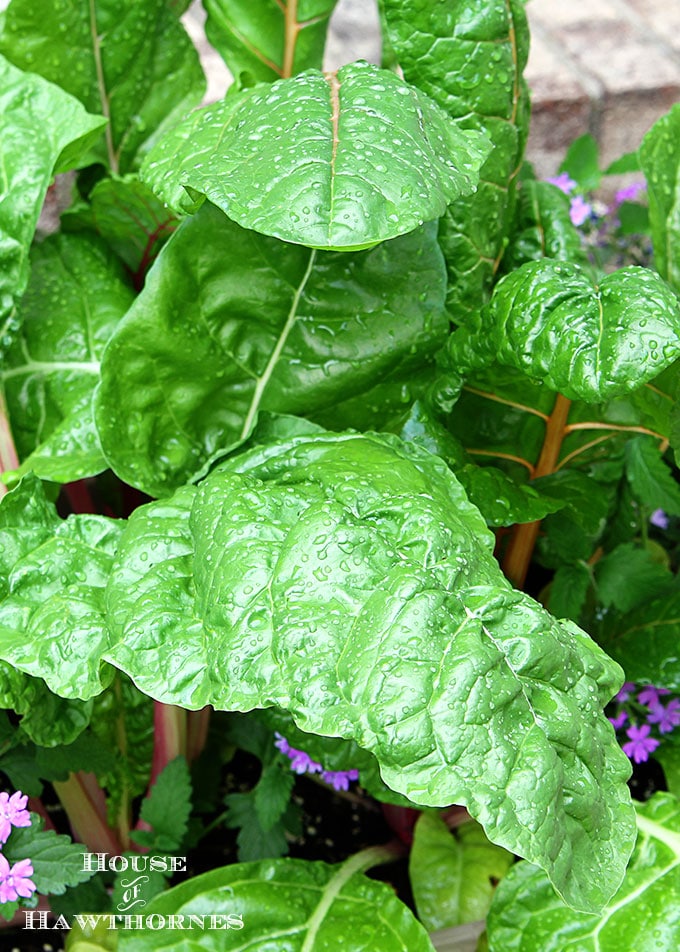 Sure, you can grow it as an edible vegetable, but it's also lovely to use in your flowering container plantings.
It grows in sun to part shade and supposedly grows 12-16 inches tall.
Tell that to my studly 33 inches plants.
This relative to the beet is second only to spinach as one of the healthiest vegetables known to man.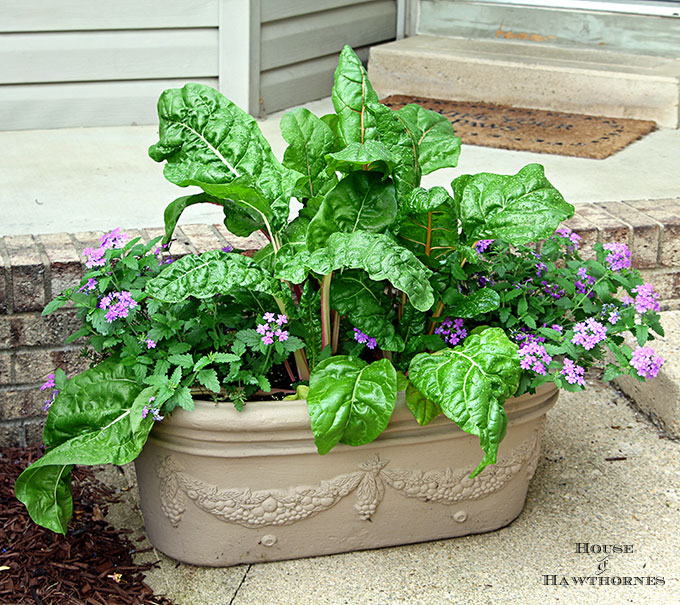 It's probably the prettiest veggie out there too! The stalks remind me of rhubarb, but with a brighter almost neon look to them.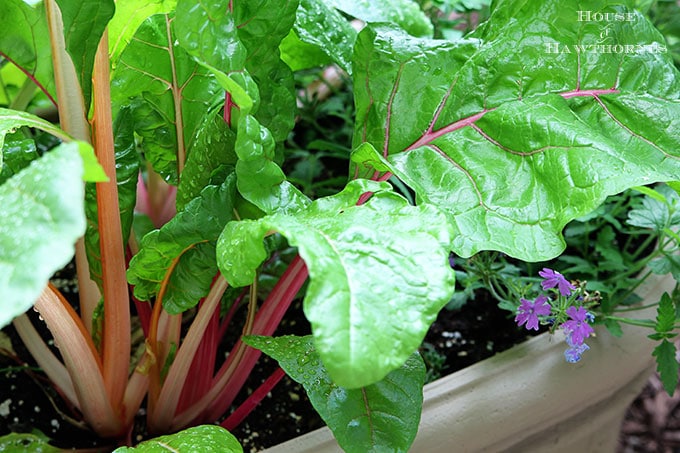 Hubba hubba. Who needs Magic Mike when you have these hunks!
BTW, I haven't even attempted to eat any yet. I sort of just planted it for looks.
In my container I planted three chard plants in the middle with some purplish-blue verbena on each side of the Swiss chard.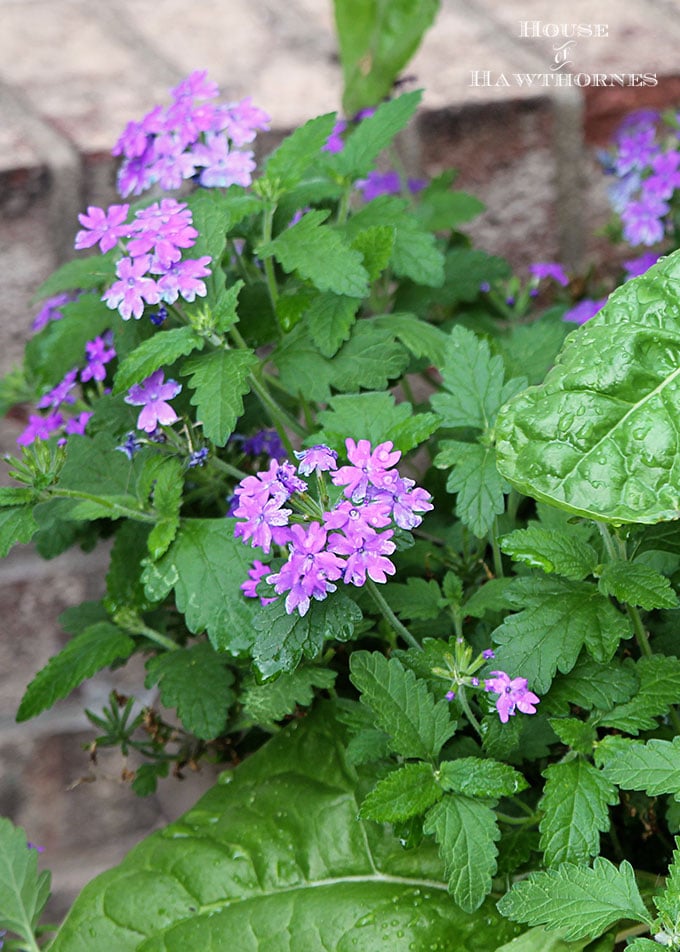 How much it grows seems to depend on the pot size and how much room it has.
For instance, this is what the rest of that 6 pack of Swiss chard looks like in a much smaller planter that is crammed with other plants.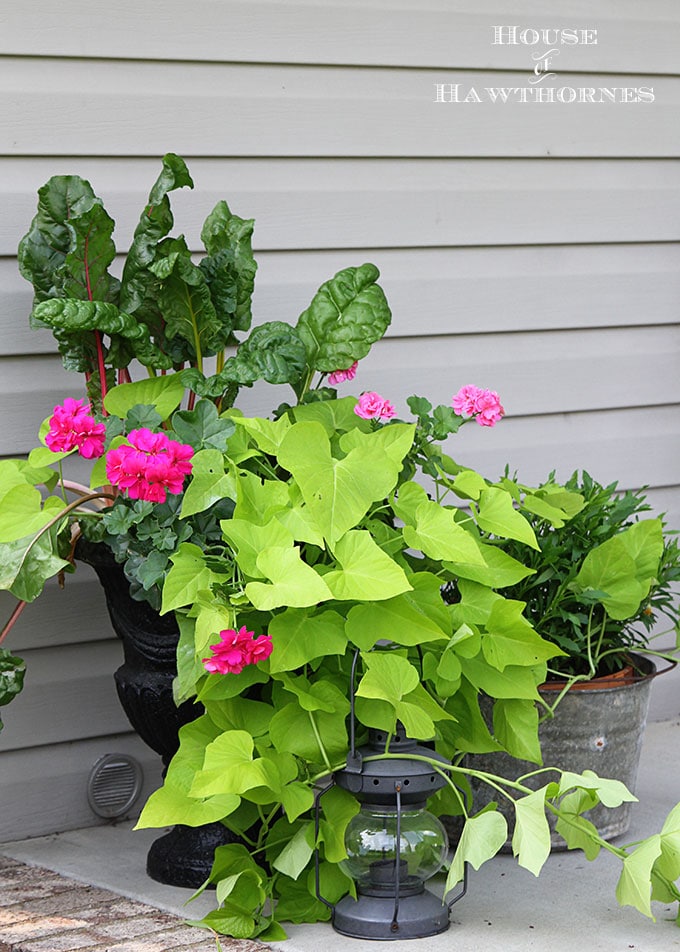 Planted at the exact same time, but it's maybe, possibly, if it really stretches its arms out, 18" tall.
All the photos to this point were taken about two weeks ago. This is what that same planter looks like now.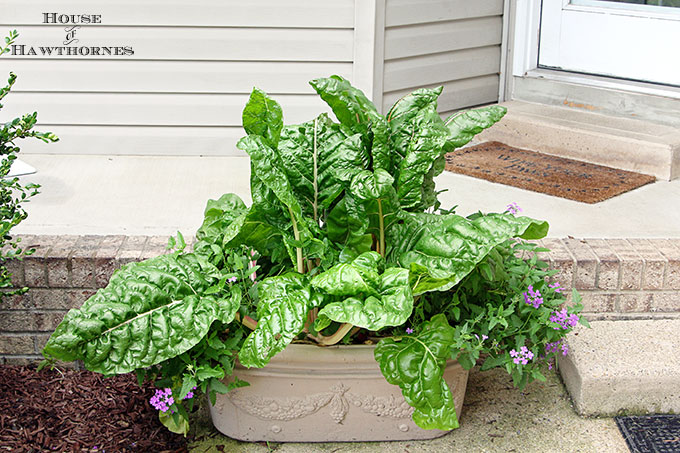 Over-flow-ing.
Yeah, I think I need to lay off the fertilizer. I saw Jack trying to climb up it last night.
WARNING: Snake talk going on ahead!
Just a side note, but to the left of the plant in that brown mulch lives a snake. I think it's a garter snake, but occasionally I'll see him sitting on the step getting a tan and having a glass of sweet tea. Once he sees me he'll either crawl between the bricks and that step (which totally freaks me out whenever I walk down that step) or slither into a hole in the mulch.
Just thought you might want to know, the entire time I was taking photos I was picturing the snake slithering across my feet. A frond from a fern plant blew across my leg and I about peed my pants. OK, I may have actually peed my pants.
OK, go enjoy your day now that I put THAT thought in your head.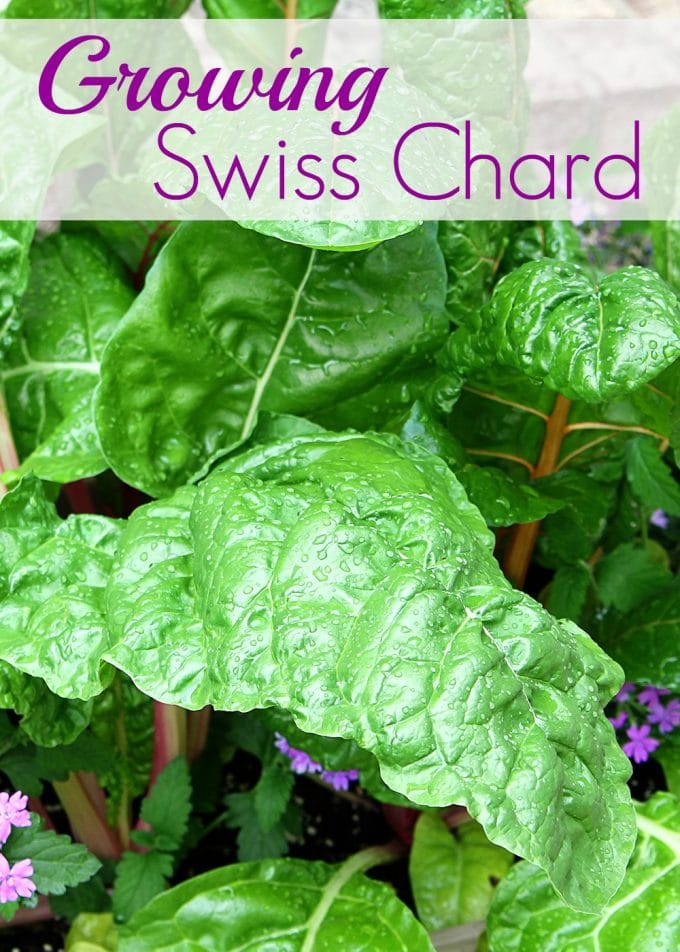 If you want to grow it to actually eat it, here are a few recipes you might find interesting:
Spicy Pickled Swiss Chard Stems
Swiss Chard Tomato Quiche
Swiss Chard Salad With Toasted Walnuts
Have you ever grown Swiss chard before?
Other posts you may enjoy:
Easiest Vegetables To Sow Directly In The Ground
How To Grow Black-Eyed Susan Vine
Homemade Squirrel Repellent Recipe