Well, heck. I found some more silver at my last estate sale. I was sort of doing well at keeping the silver addiction at bay until that point.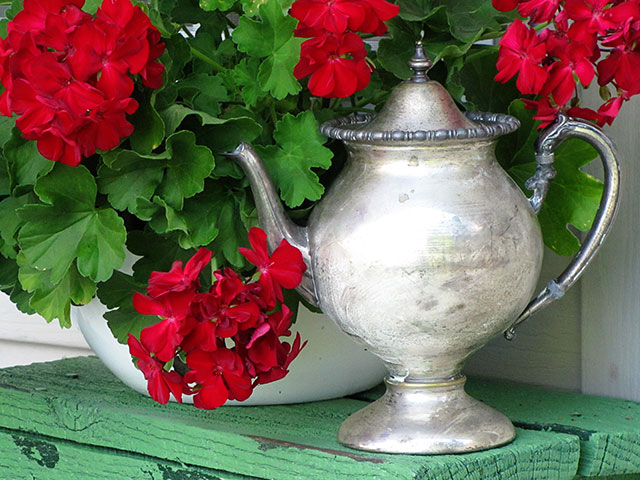 They had a whole box of it for sale with probably 25 pieces in it. So I could have gone totally off the wagon, but I just picked out the one piece that I thought was unique. And left the other more common looking plates and platters for someone else to find.
I think it will look cute with some flowers placed in it.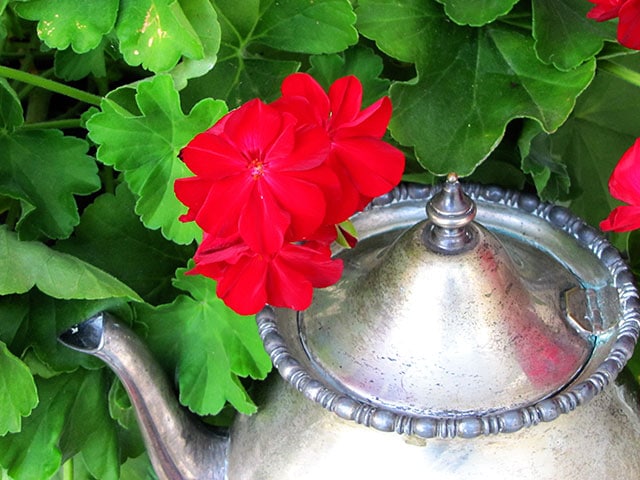 I also bought this white English ironstone tureen.
No ladle, but I sort of like the look of a silver ladle instead of a matchy-matchy ironstone one.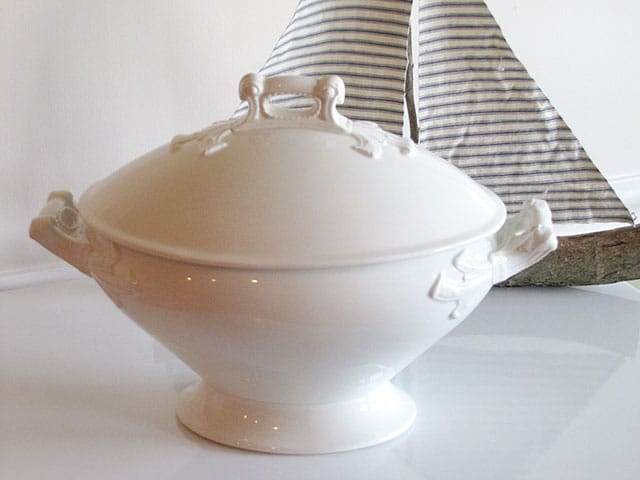 Hmmm ... then I would have an excuse to buy more silver!