I kept going back and forth on whether I was going to use blow molds on my front porch this year or not. On one hand, they are fun and vintage looking. On the other hand, they can be a tad bit tacky if not done correctly.
Originally, I was thinking of the big old candles, one on each side of the door, but then thought they'd be hard to keep standing in the wind tunnel called my front porch. Decision made. No blow molds would grace my porch.
Two days after I had decided that I was definitely, under no circumstance, putting blow molds on the porch, I ran across jolly old Saint Nick here at an antique store and sort of fell in love with him.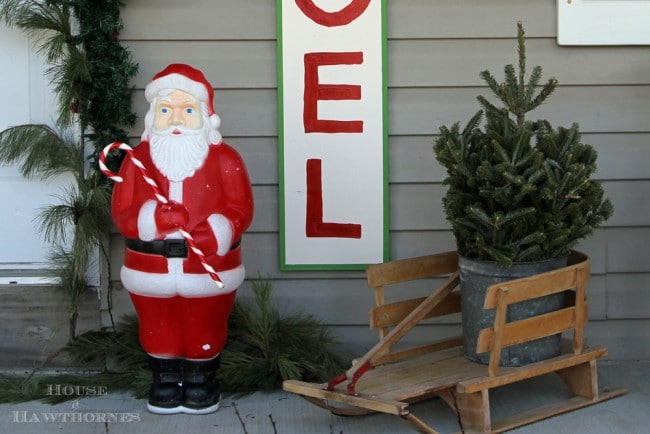 Blow molds back on.
I could not find a manufacturer or date on him, but he was in an antique store, so my assumption was he was, well, an antique. After I got him home and gave him a little sponge bath (Santa was quite shy and refused to remove clothing for the bath), I noticed that he did indeed have writing on his feet and turns out that Santa is a 1990 Union Products blow mold.
Since when is 1990 antique? Or vintage for that matter? I figure if I still have clothes in my closet from that year, then it's not vintage. Or I'm not very stylishly dressed. You could argue both points.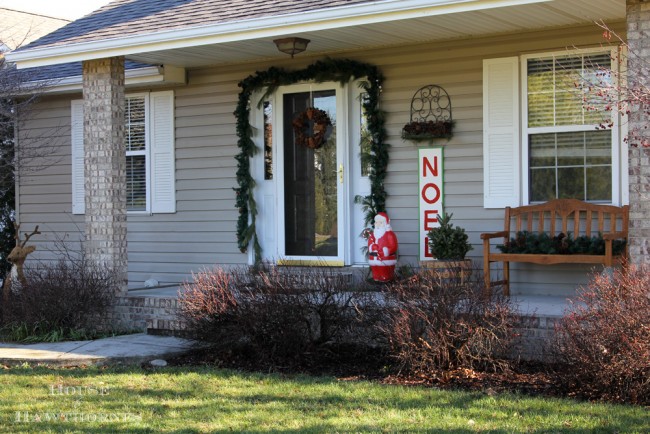 Regardless of his young age or how he finagled his way into an antique store, I put him on the front porch.
The other big piece of my porch project was this NOEL sign that I made. It was inspired by a very distressed JOY sign that I saw on Pinterest, but I was having second thoughts about distressing mine since I had just spent all that time painting it in the first place. I figure Mother Nature will do the distressing for me.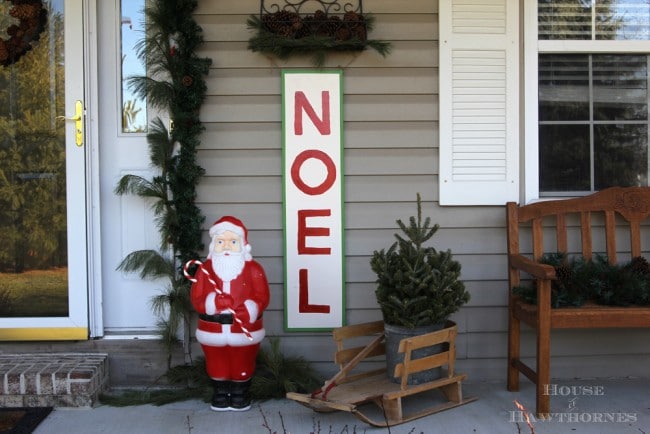 I decided to beef up my anemic Bed Bath and Beyond lighted garland with some live bunting this year - I believe it is White Pine. My driveway is lined with overgrown White Pines, so I probably could have made it myself if I was feeling all Martha Stewart-ish. I was not.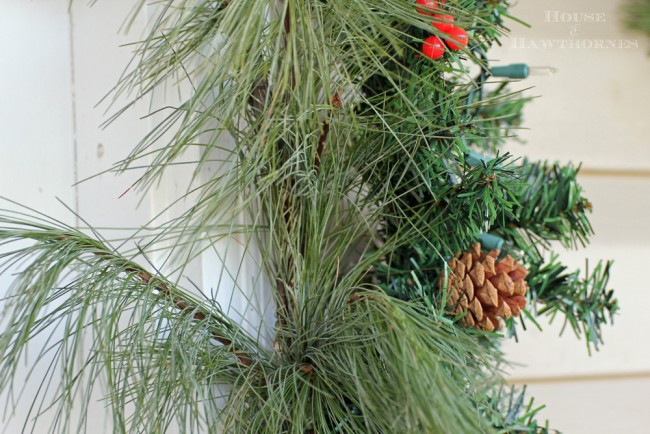 Prior to adding Santa, I was going for a rustic, natural theme with lots of pine cones.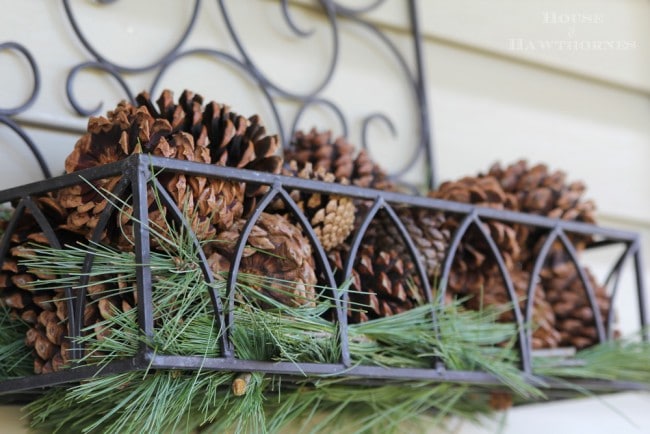 I put a tiny pine tree in a sap bucket on the baby sled.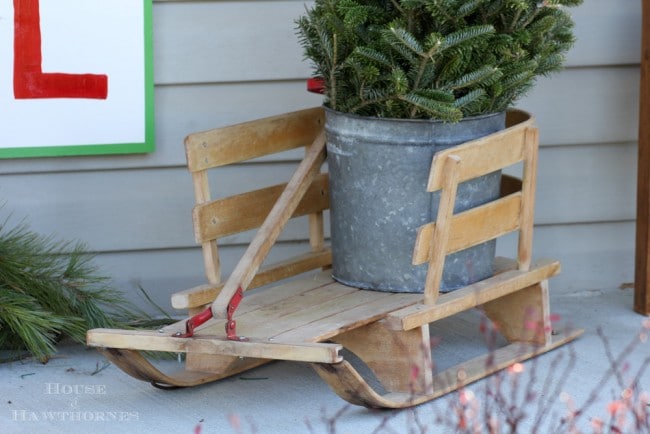 And had Mr. Deer and the kids standing guard over the front door.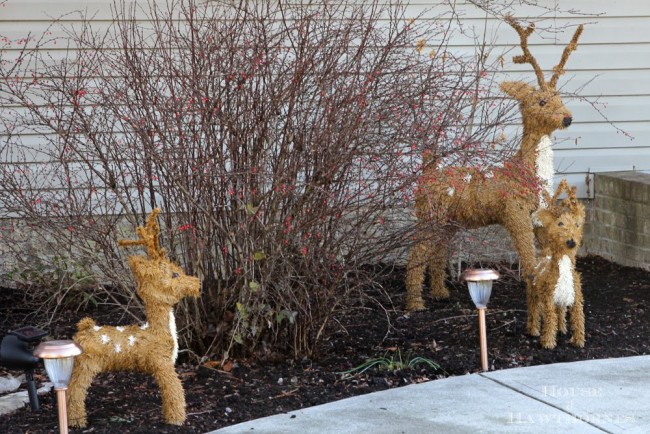 And then Santa arrived and became the icing on the cake called my front porch. I think he announces the tone of what's to come once you step inside my house.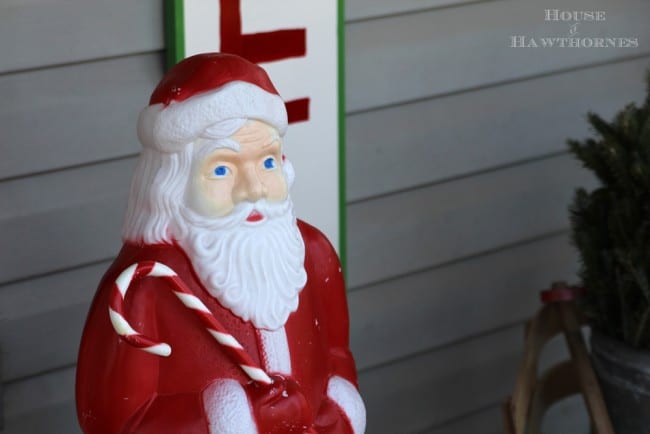 Or he says a serious person does not live here. Run for your life.
So what do you think? Blow molds, yes or no?
If you want to see more of my 2012 holiday decor you can check out:
Home Tour Part 1 - The Holiday Kitchen
Home Tour Part 2 - The Holiday Dining Room
Home Tour Part 3 - The Holiday Living Room