I was holding out on you when I showed you my latest thrifty finds.
I thought Buddy deserved his own post.
See.
Right there.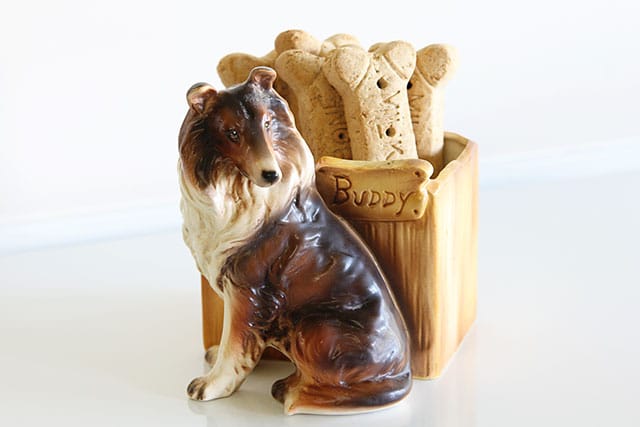 It says his name is Buddy.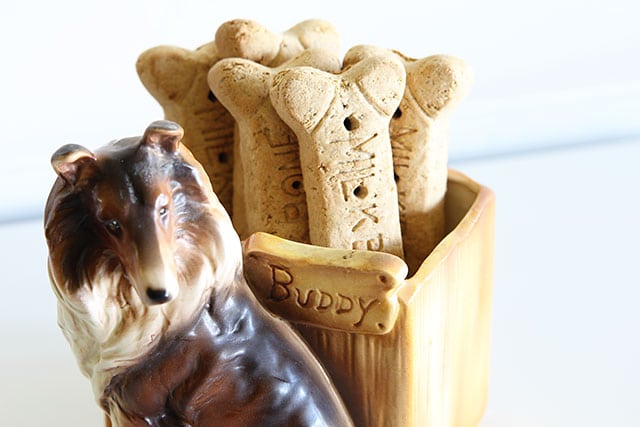 I didn't find him at a thrift store though, I found him at a little vintage shop not far from here.
One look at him and I knew I had to rescue him and give him a forever home.
Just look at that face!!!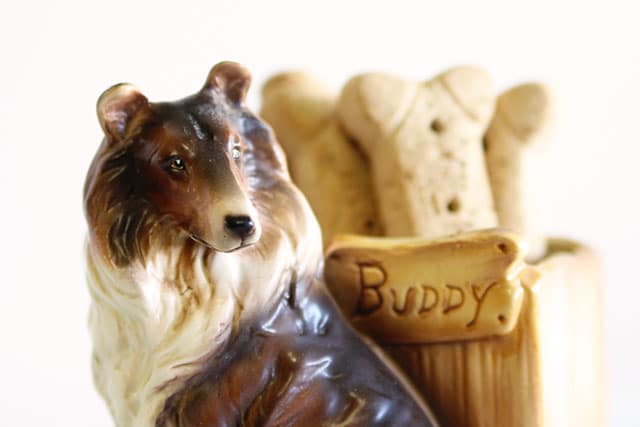 You know, I started collecting china dogs as a homage to my grandmother. She collected them way back in the day and when she died the collection went to my mother.
And then eventually, part of the pack came to live at my home.
Since then, I have been adding to the collection as a fun way to sort of connect with my grandmother across the years.
But I think I can say that it is no longer just an homage. The little guys have grown on me and I think now it's a full blown love affair in its own right. Bordering on addiction.
Either way. Love affair or addiction. China dogs are in my blood and I think they're here to stay.
Do you have any familial (is that a real word?) collections?