Patriotic porch decor for the 4th of July or Memorial Day. Lots of inspiration for your outdoor summer decorating.
Who's ready for the Fourth of July?
Me, that's who!!!
The 4th is one of my favorite holidays, right behind Christmas and Halloween.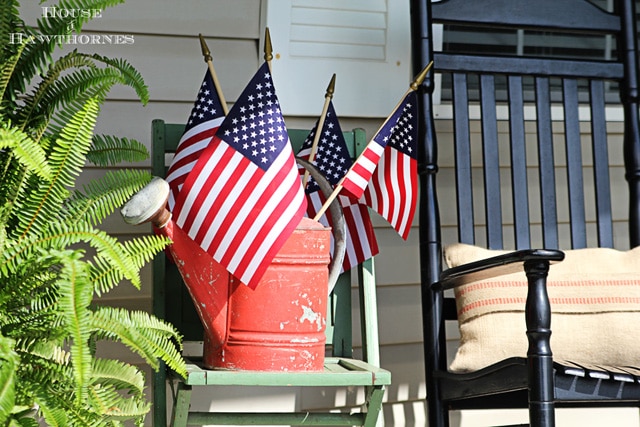 Picnics . . . parades . . . fireworks . . . Uncle Sam. I just can't get enough of the red, white and blue!
So it's no wonder that I have my porch all decked out for the 4th already.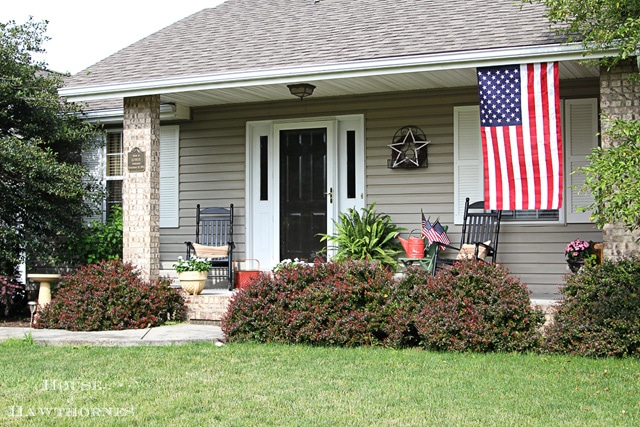 My vintage Redmon picnic basket sits by one of the rockers in case I get hungry in the next two weeks waiting for the actual holiday to arrive.
I packed it with tuna sandwiches and potato salad. Hope that's OK.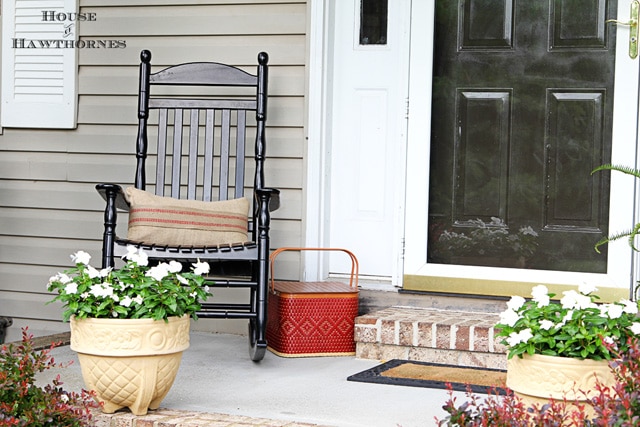 I recycled my pillows that I made a few years ago by flipping them to the back side and stapling jute webbing around them. Yes, I said stapling.
Stitch Witchery and straight pins were how they were put together in the first place (and they have held up amazingly well) and now staples. Don't be surprised if I bring out the duct tape next.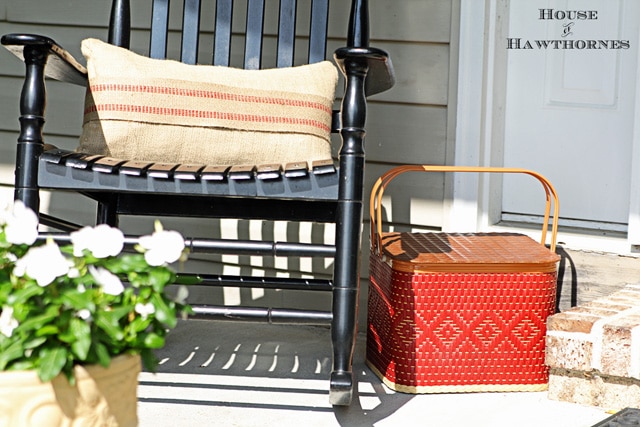 What's a Fourth of July porch without a profusion of flags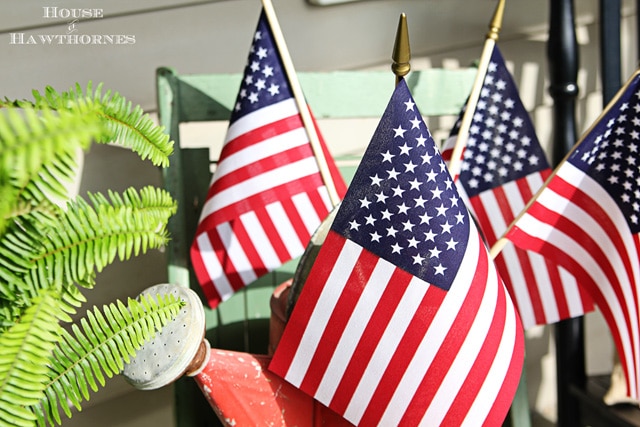 and sparklers.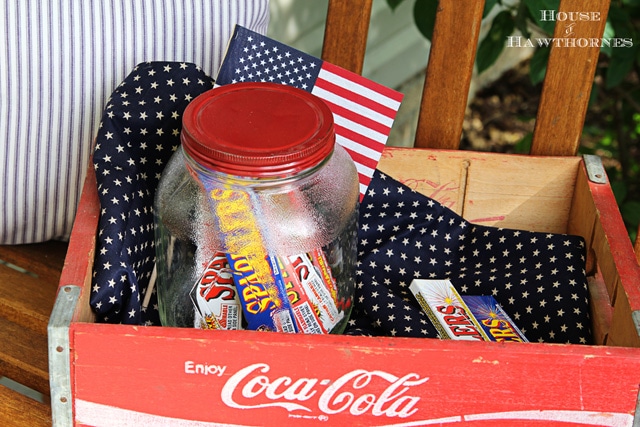 Did you know you can make a star out of a folding ruler? Well, yes you can. And I did!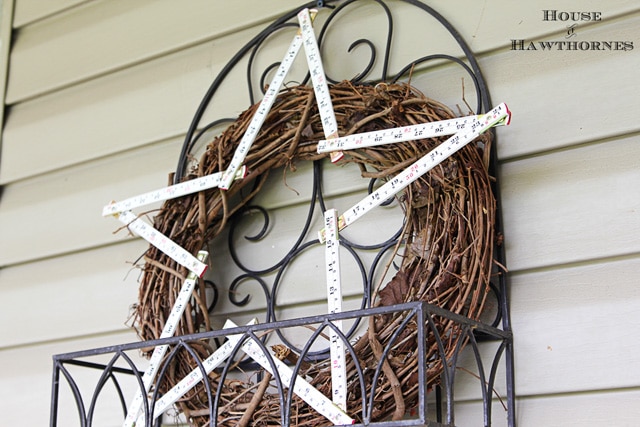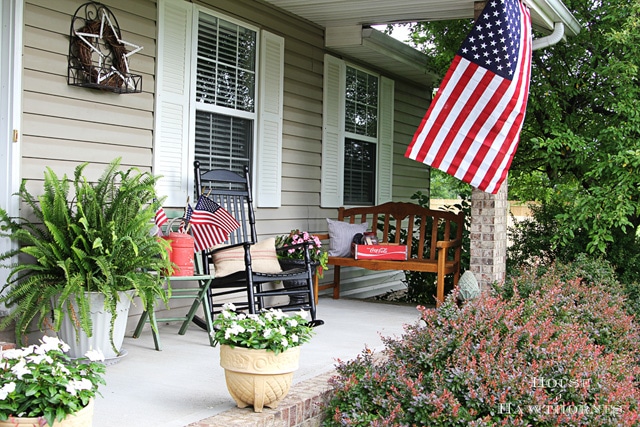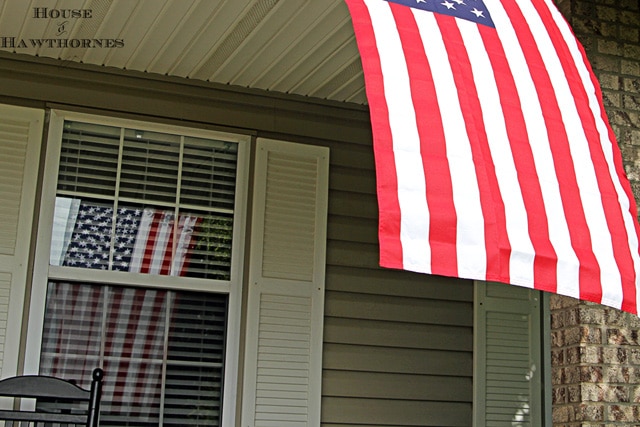 You can see more of my pink porch urn plantings and my vintage stoneware porch planters.
Are you all set for the Fourth? Or do you skip decorating for this one?
Other Post You May Enjoy:
Colorful Summer Home Tour
Summer Porch Decorating Ideas
Quick And Easy 4th Of July Dessert Ideas