Sometimes garage sale finds come in bunches.
You look forever for an item and then when you finally find that one specific item you are overjoyed. Ecstatic. Tickled pink.
Then the next week you find another one. And another one. Until you are at the point that you see this once coveted item ALL. THE. TIME.
I've got a feeling that typewriters are going to be like that for me.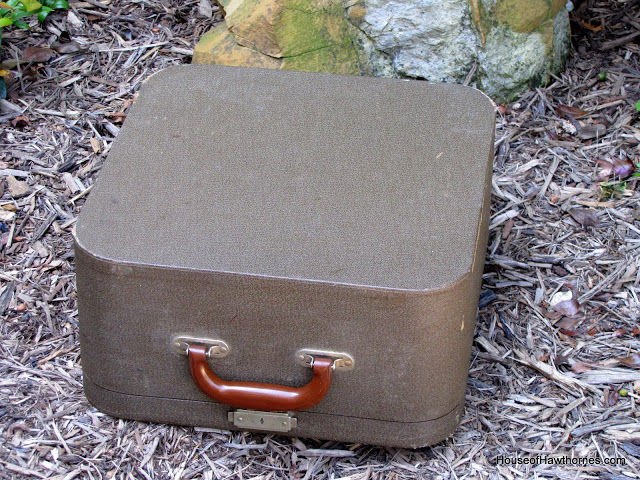 A few weeks ago I found a vintage Number 10 Royal typewriter at an estate sale. I was thrilled. I named her Kate.
On Friday, I found a Remington Quiet-Riter at a church garage sale.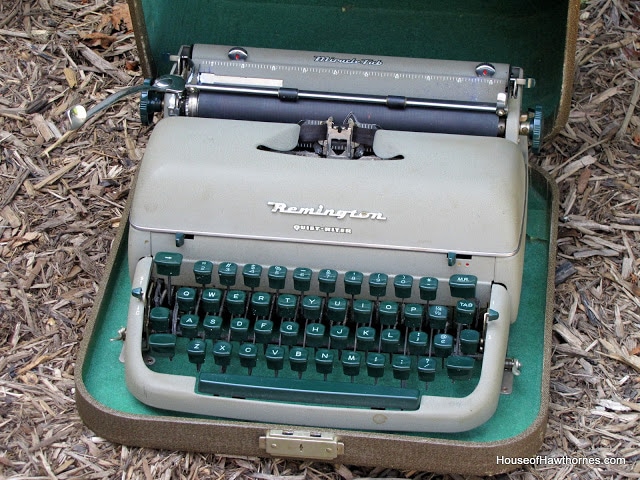 She's from the 1950's I think, so not quite as mature as Kate. But she still has that old manual typewriter appeal to me. The whole sweet bell ringing thing is still there.
I gave her to my niece, because a girl doesn't need more than one typewriter in her life. And it's only right that my niece have the honor of naming her, since she'll be residing in her home.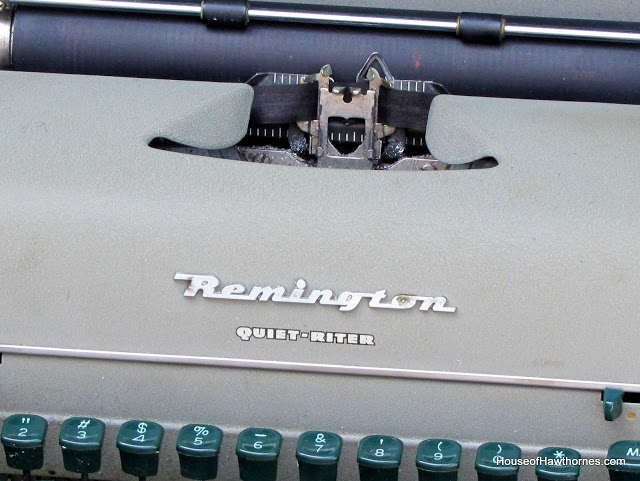 I found a few other items at the church garage sale. Like this Christmas candle thing.
Carrie from Junque Magnet had shown some Christmas candles that she had spray painted light pink and glued some vintage ornaments on. I sort of fell in love with her pink candles when I saw them. And I'm not even normally a pink kind of girl.
I see a facelift in my candelabra's future.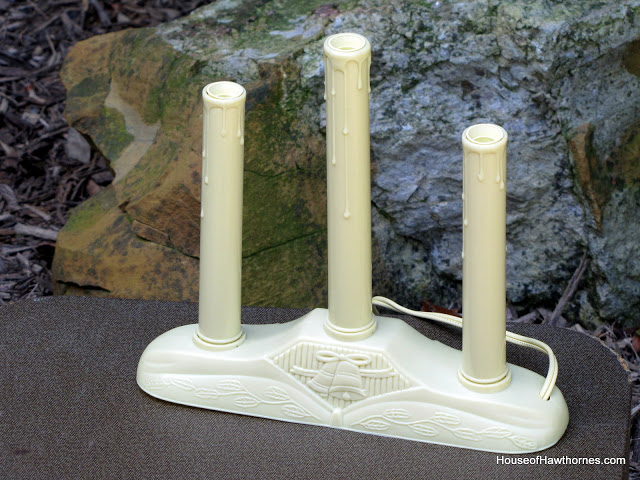 Gosh, did I pick up another piece of silverplate at that same church garage sale? It was small, so it doesn't really count as cheating now, does it.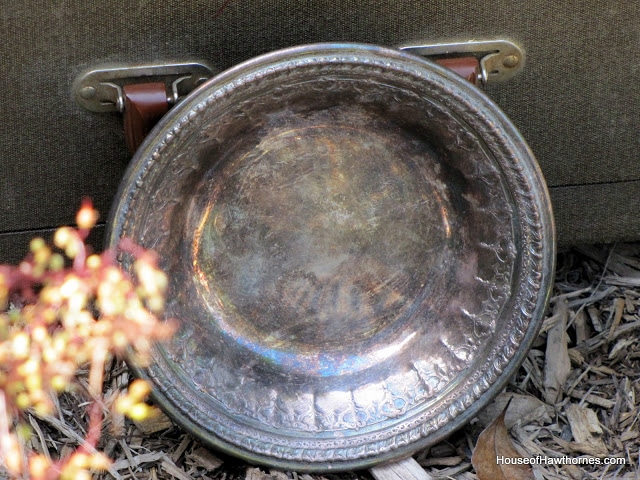 And whenever I see some wooden spools, I buy them to use for future projects. Not that I have a specific wooden spool project in mind at this time, they just seem like they will come in handy one day.
Anyone have any cute ideas for these?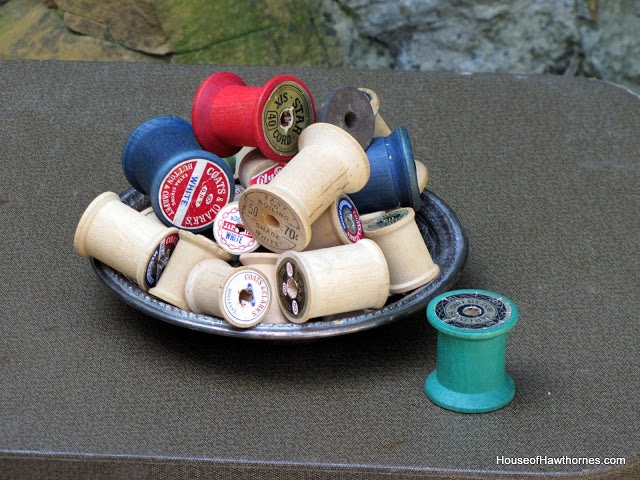 We also picked up a vintage 2003 Spongebob book for the kiddo. Ok, maybe not vintage, but he's a fun read.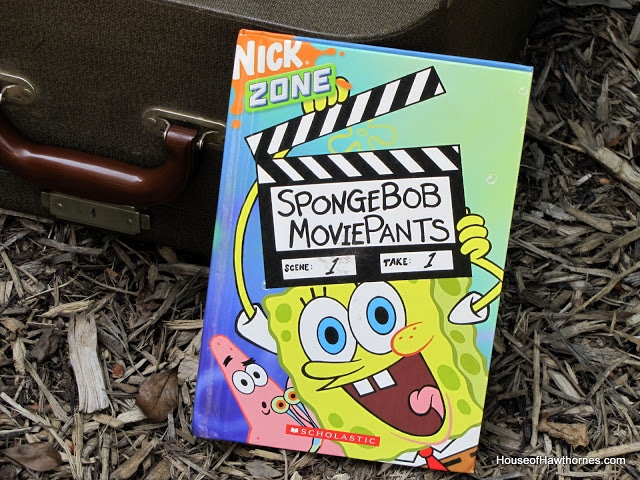 Did you find anything fun this weekend?