When I think of spring, one of the first things I think of is birds.
Birds building nests.
Birds raising cute little baby birds in those nests.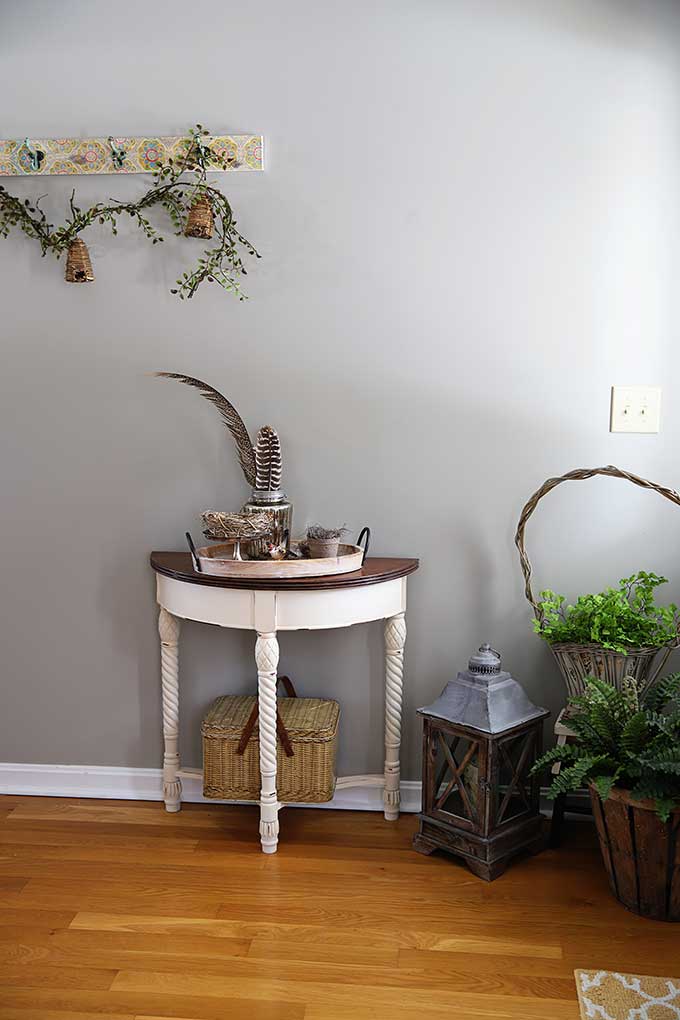 Birds chirping their heads off outside my bedroom window way too early in the morning in those nests.
So one morning when I was planning my spring decor in the entryway, I started out with a bird theme in my head and went from there.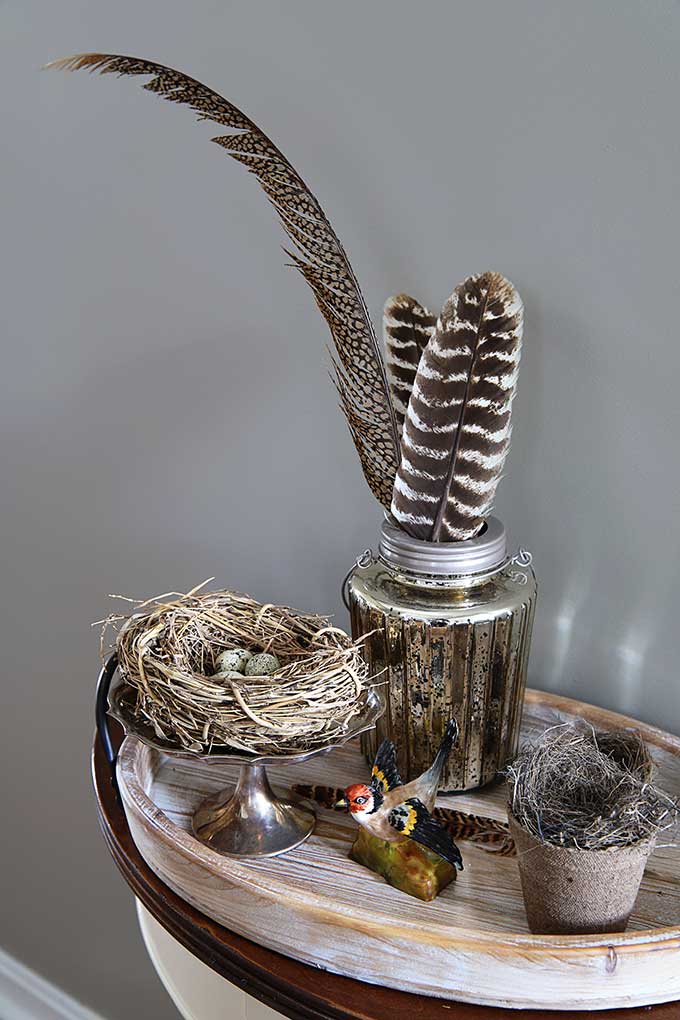 A porcelain bird, which may or may not be a finch, started the vignette. Followed by some nests (real and faux) and some feathers I picked up at an antique fair in the fall.
That's sort of where the "bird" theme ended and became more of a "nature inspired" theme. An entire wall of taxidermied birds would have been awesome (said no one ever), but I didn't want to dwell on the birds too much.
After all, I get enough of them at my window in the morning.
So I added some ferns and baskets for a fresh springy look.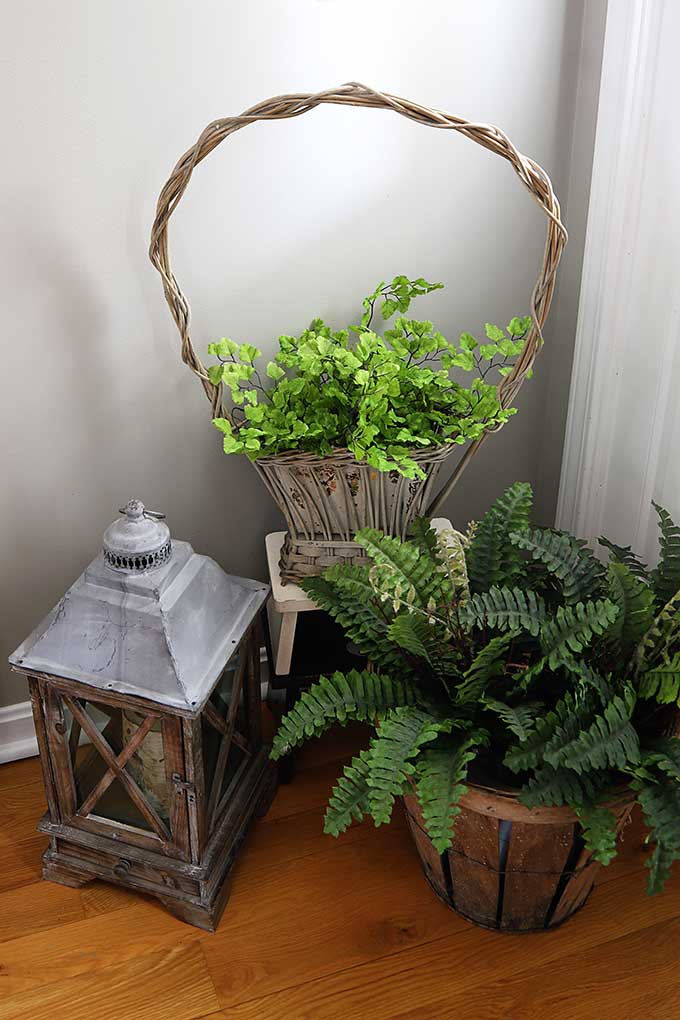 And a picnic basket that had a nice faux woven exterior.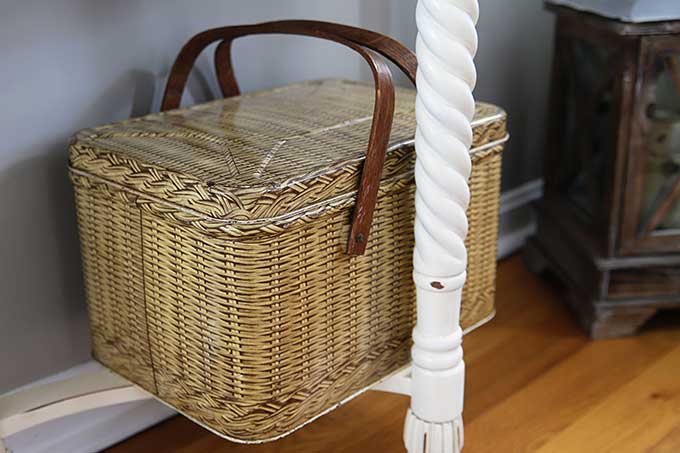 It's a vintage tin Decoware picnic basket I picked up at some estate sale, yard sale or similar kind of place in the last few months (I think I used it in my Christmas Home Tour in December).
Although there's not a picnic going on in my entryway, I thought the colors (or lack of) tied in nicely.
And if you have been following my blog for more than 2 minutes, you know I have a thing for thermoses, picnic baskets and anything vintage. So chances of seeing a vignette on this blog without a thermos, picnic basket or something vintage in it is pretty slim!
Oh, and then there was the problem of my boho coat rack.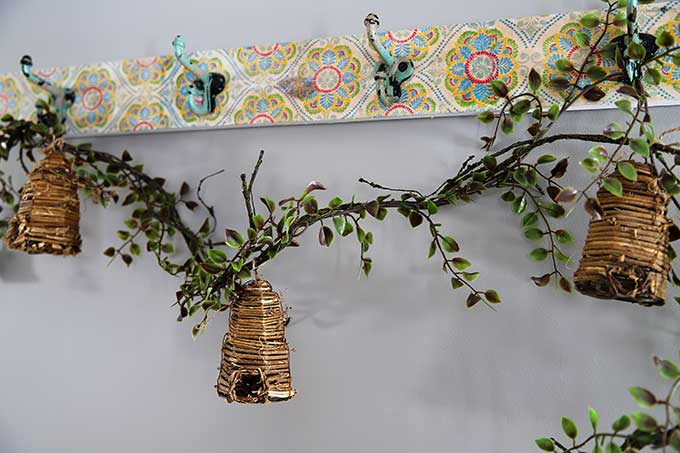 My bright, colorful, happy boho coat rack.
It's the one I made about a year ago and I still love it to death. But it's not exactly matching the muted naturalistic theme I was going for, so I decided to add some sort of garland there to tone it down.
But I had a hard time finding a garland that I loved to death.
I wanted something earthy and raw yet still springy, not something with the typical pastel colors or bright flowers that SHOUT spring and were all over the craft stores.
This bee inspired one is as close as she gets.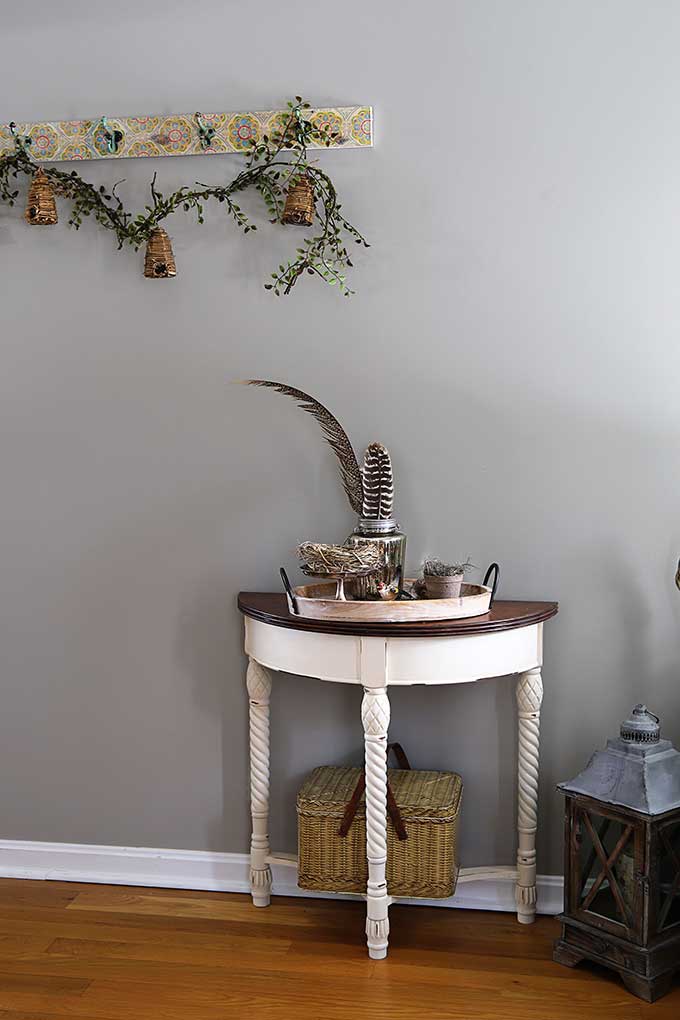 Bees. Birds. They both start with B and are found in nature.
Amiright?
I suppose I could have made my own garland with grapevine, some birds nests and some faux birds (the real ones would NOT want to be wired to my homemade garland), but sometimes you just have to throw money at it and be satisfied with what you can find pre-made.
You don't have to be the DIY diva all the time!
BTW, don't do a poll on Instagram on whether people like your garland or not because it might not end up the way you want. And then you are stuck with whether to proceed to post the 14,000 photos you've taken of the area or start all over again. Just saying.
Another BTW, if you aren't following me on Instagram I'd love it if you would. Besides my vintage inspired feed (which still has some images from Christmas if you scroll down a hot second and that's not necessarily a good thing), I try to do stories fairly often giving you some behind the scenes peeks around here.
To give you an idea of the scale of the entryway, it's not huge. Front door on the right, living room entry and closet door on the left. I'm standing in the dining room to take these photos.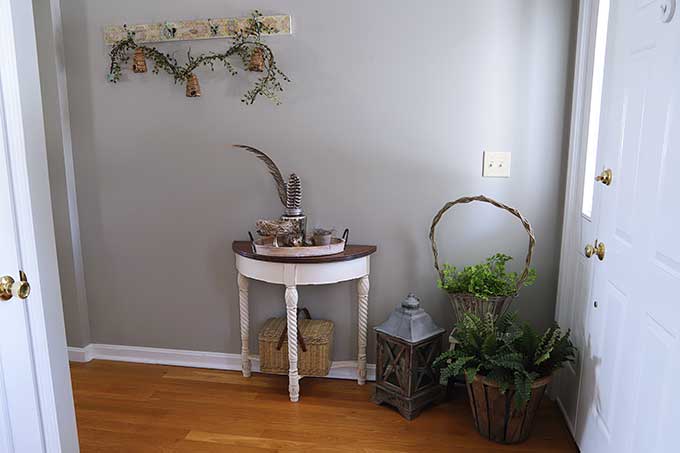 Sure, I could have crammed more stuff in here, but then you wouldn't have been able to walk.
Now on to the important part.
Question Of The Day:
What do you call these types of baskets?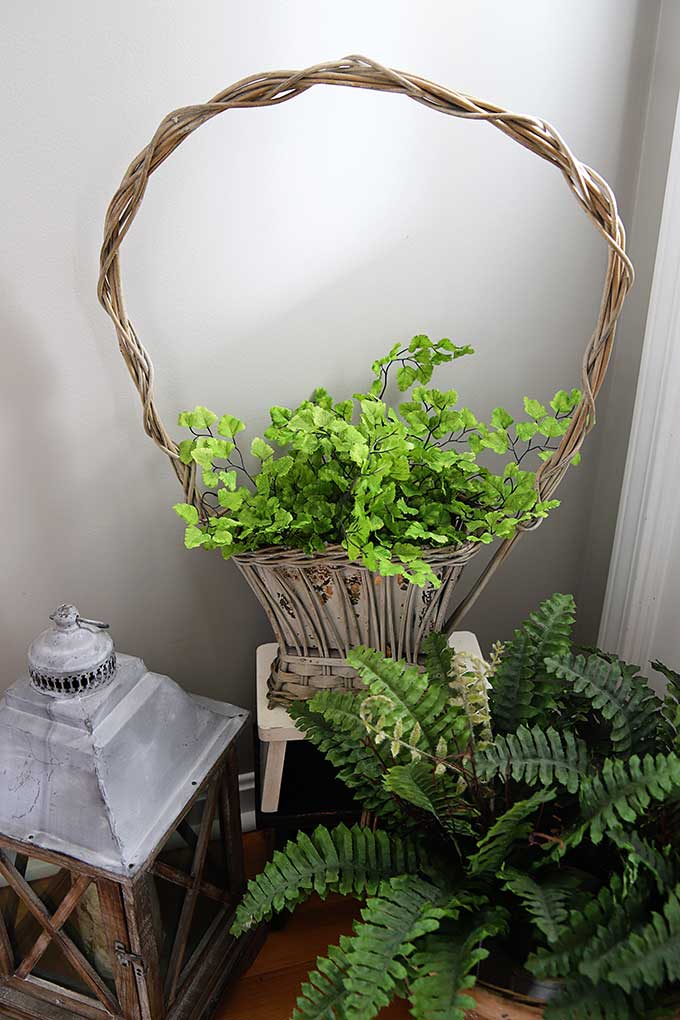 I see them all the time at estate sales and I always refer to them as funeral baskets. I picture them having been brought home from grandma's funeral and kept all these years for sentimental reasons.
I will tell you, I'm always a little weird about bringing them home with me, because maybe there's some bad funeral home type vibe attached to them.
You never know.
Unless you DON'T believe in ghosts and then you pretty much know.
So what do you think - Funeral basket? Or something more happy, like florist basket? Or wedding basket?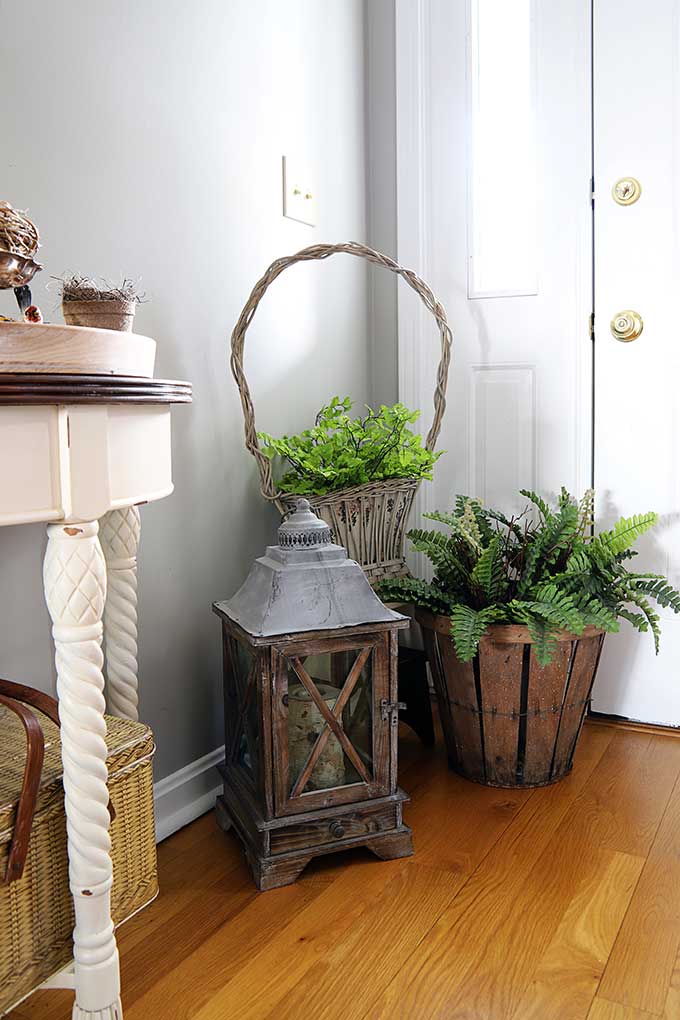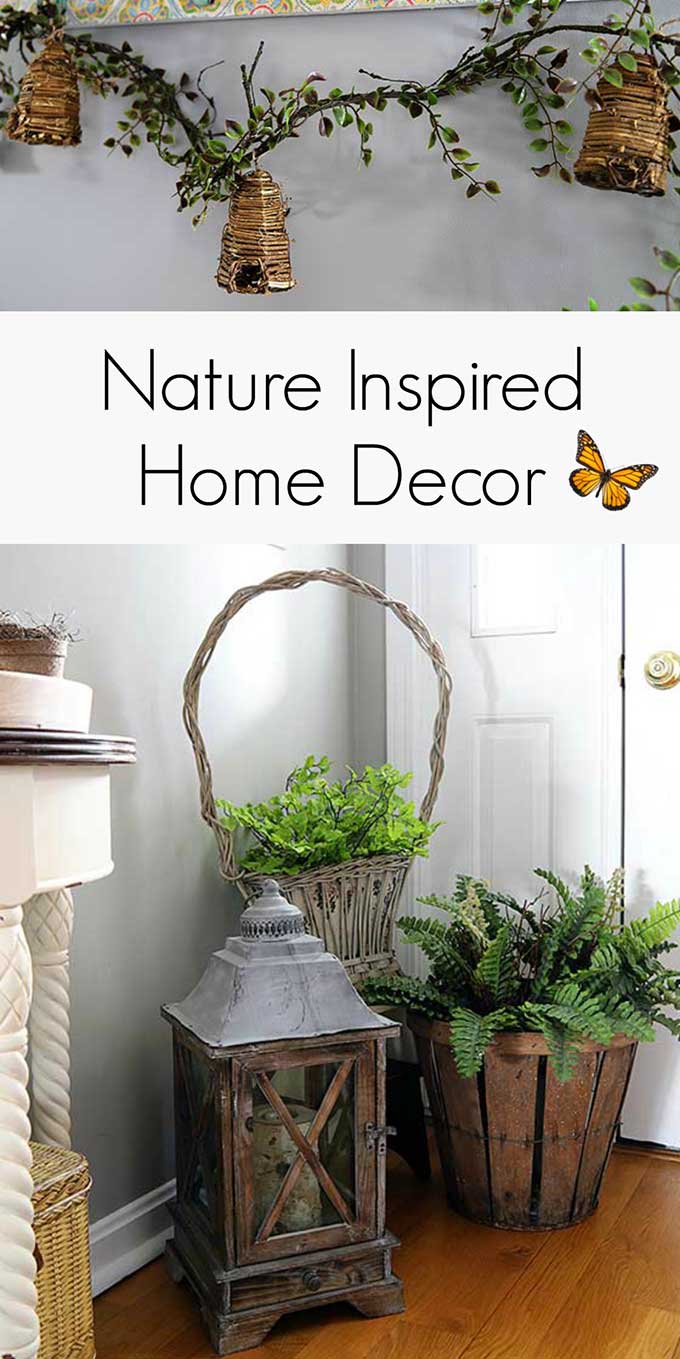 Other posts you may enjoy:
Spring Decorating Farmhouse Style