I've been holding out on you.
A few months ago, prior to the world turning upside down, I decided to pop into my local Habitat Restore store to see if they had anything that thrilled me.
At first I thought the trip was a bust . . . lots of ugly lighting fixtures, half empty paint cans and broken cabinet doors. But then I turned a corner and saw this darling vintage porcelain sink in the most gorgeous shade of green.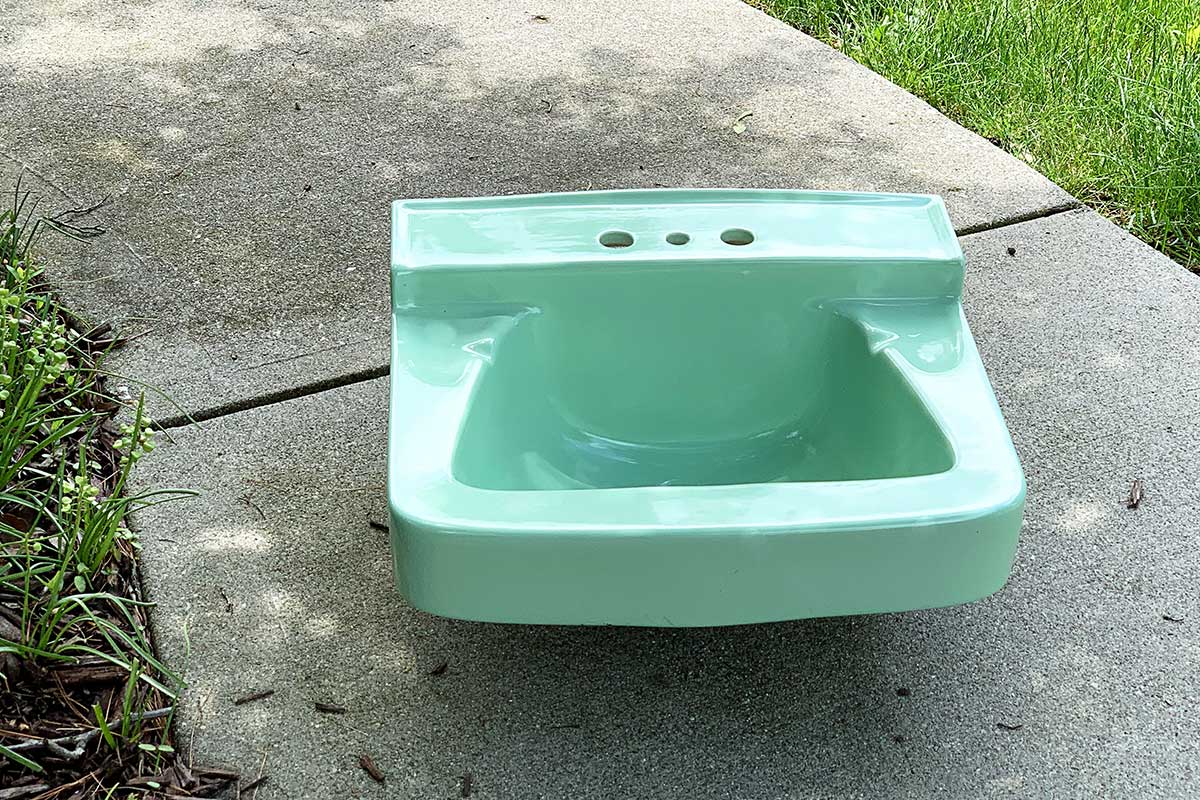 Jaedite green? Mint green? Sent straight from Heaven green?
Whatever it's called, it was like that pretty little sink was just setting there patiently waiting for me to come save it!
And save it I did. Especially when I saw the $5.00 price tag (who marks stuff at that store?).
I had every intention of running home and lickety-split turning it into a planter for my garden, but then the pandemic happened and simple things like buying petunias and a bag of potting soil turned out to be so much more complicated.
Really, there was a time when I wondered if I was actually going to be able to garden at all this year.
The other day I finally said screw it and picked up some petunias at a small outdoor market and finally got 'er done.
How To Turn A Bathroom Sink Into A Planter
If you are going to elevate the planter, put it on a sink pedestal or sink it into a table, then you want to cover the drain with some mesh screening. You know, to keep the dirt from going down the drain.
In my case I was going to set it on the ground and the ground itself would handle the drainage, so I skipped the mesh screening part.
The bottom of these types of sinks are rounded, extend below the apron of the sink and do not want to sit flat, so I dug a bit of dirt out of the garden bed so I could embed it in the ground a bit. The apron know sits flush with the ground.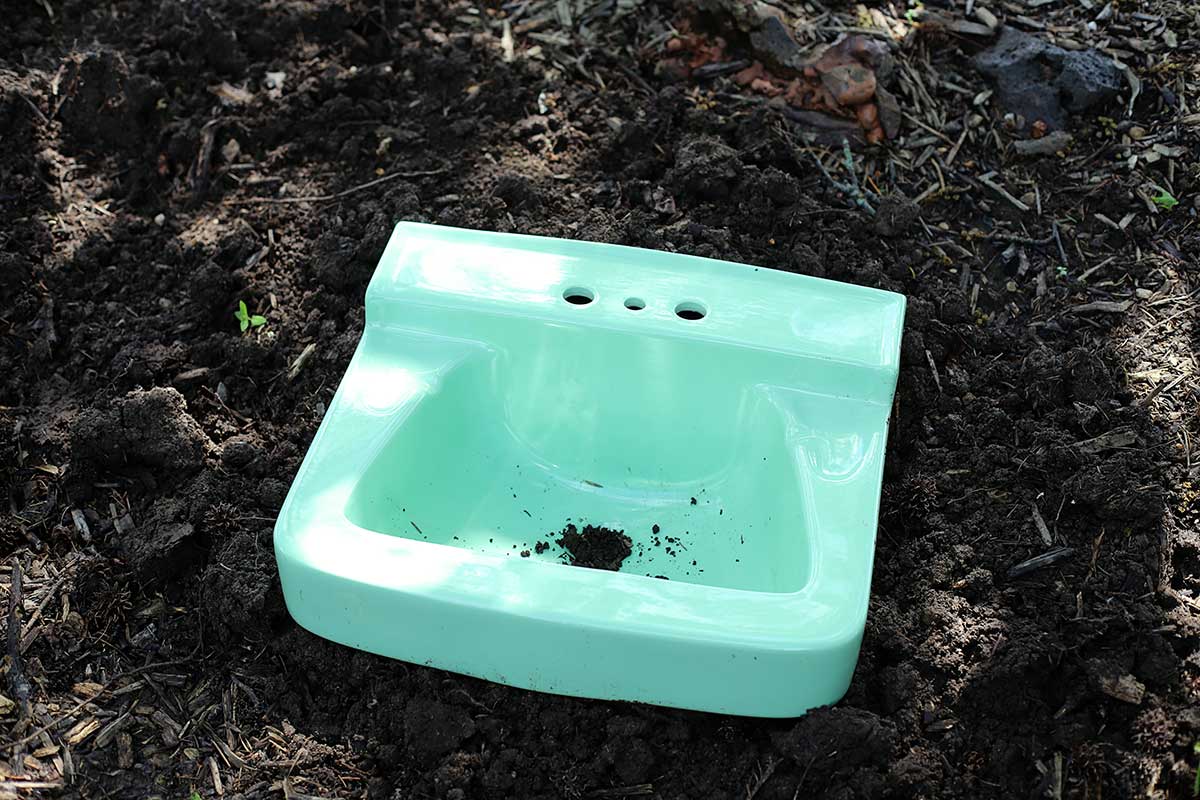 I then added a thin layer of gravel and some potting soil, followed up by petunias.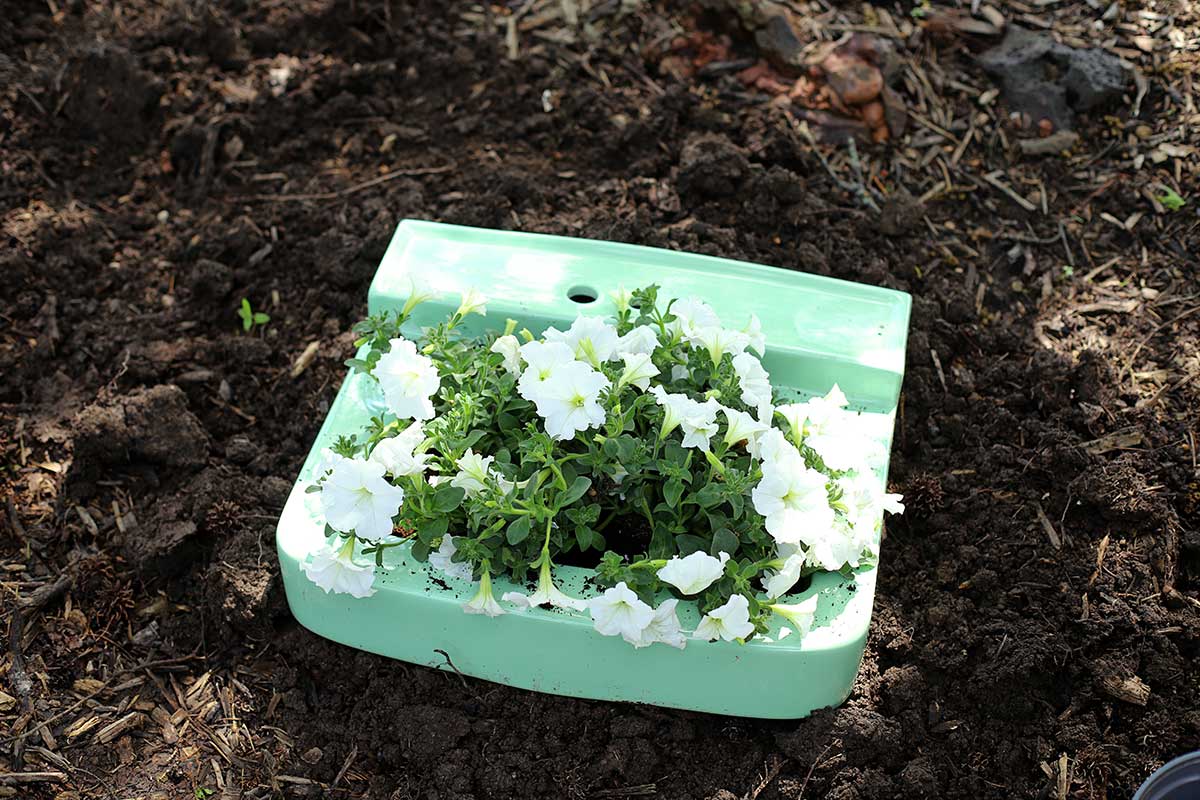 And some chippy thrift store china.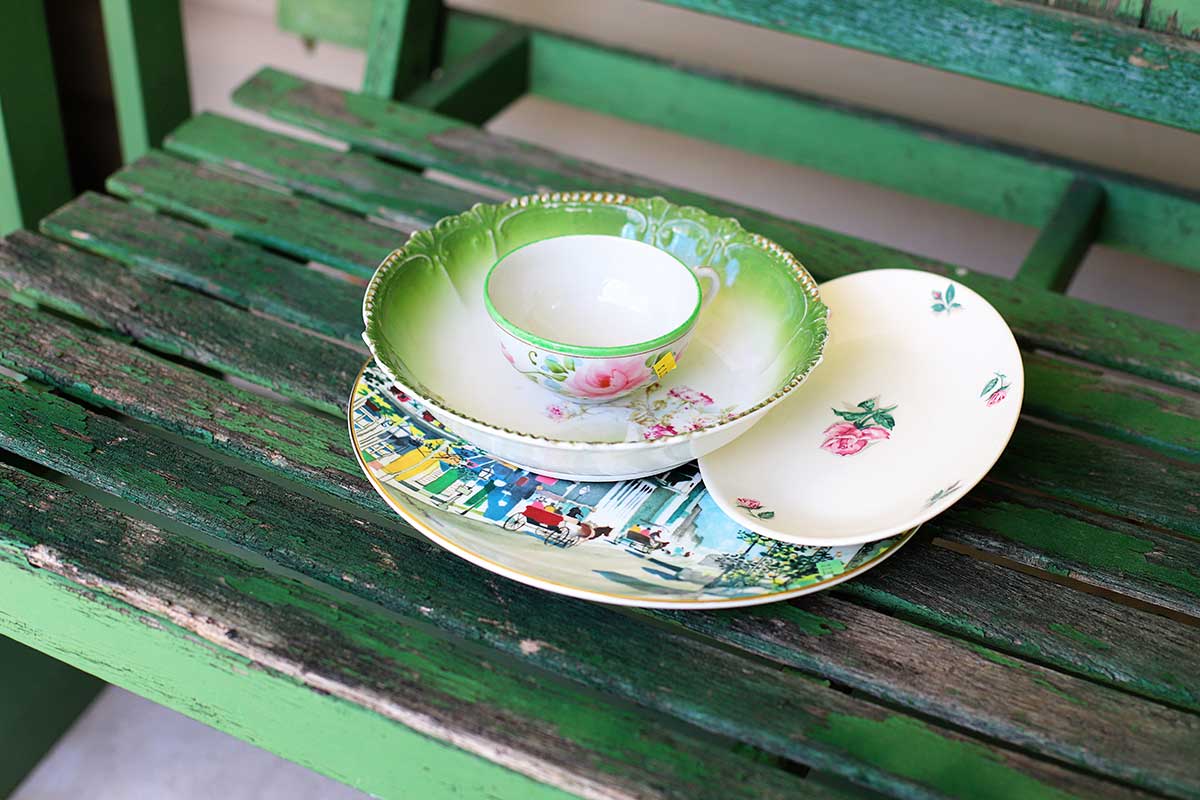 Why china???
Well, if you are going to have a sink you might as well make it look like you're washing some dishes in it!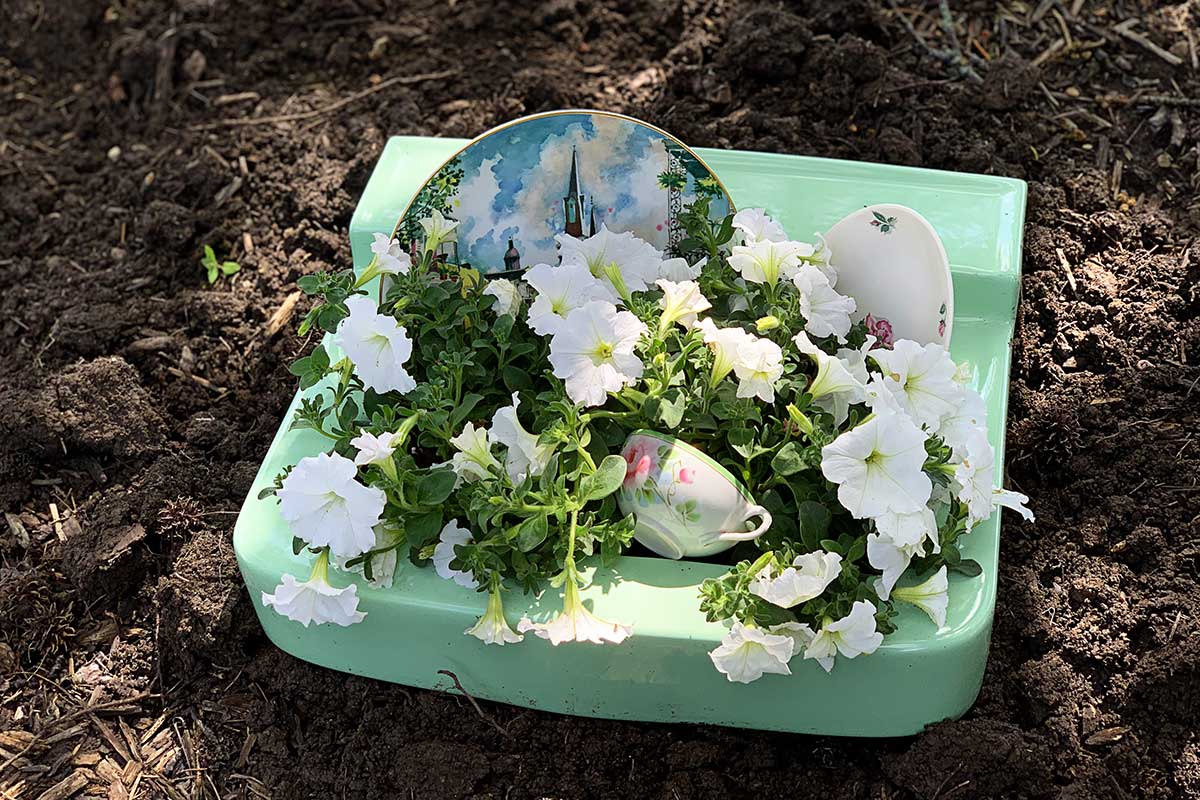 The white petunias act as the soap bubbles.
Bonus points if you don't mention in the comments that it's a BATHROOM sink, not a KITCHEN sink, OK.
We're talking a very loose artistic interpretation here.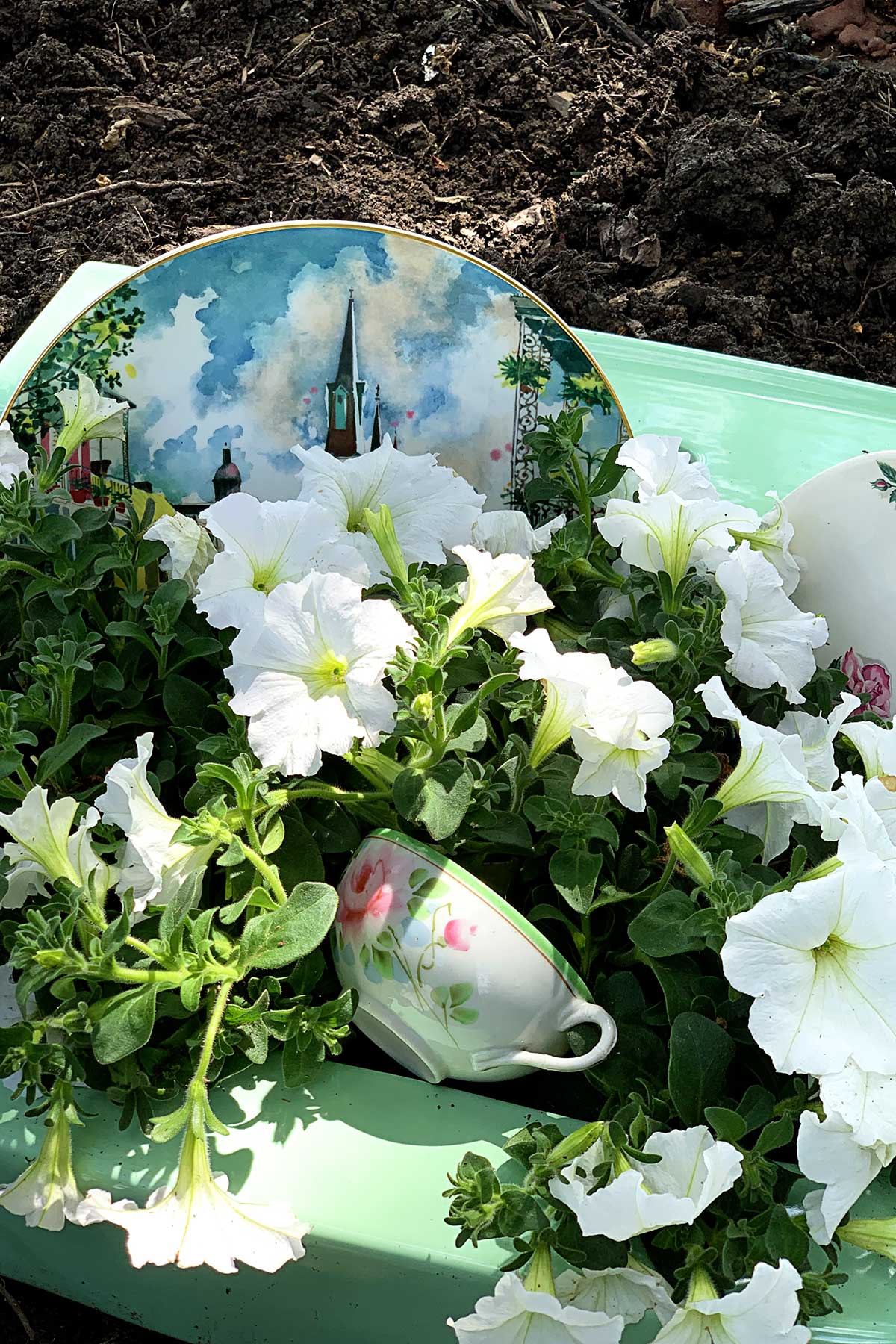 Now before you go saying "Wow, that's so ingenious! Girl, you are a rock star!", I had originally seen this done on Pinterest a few years ago.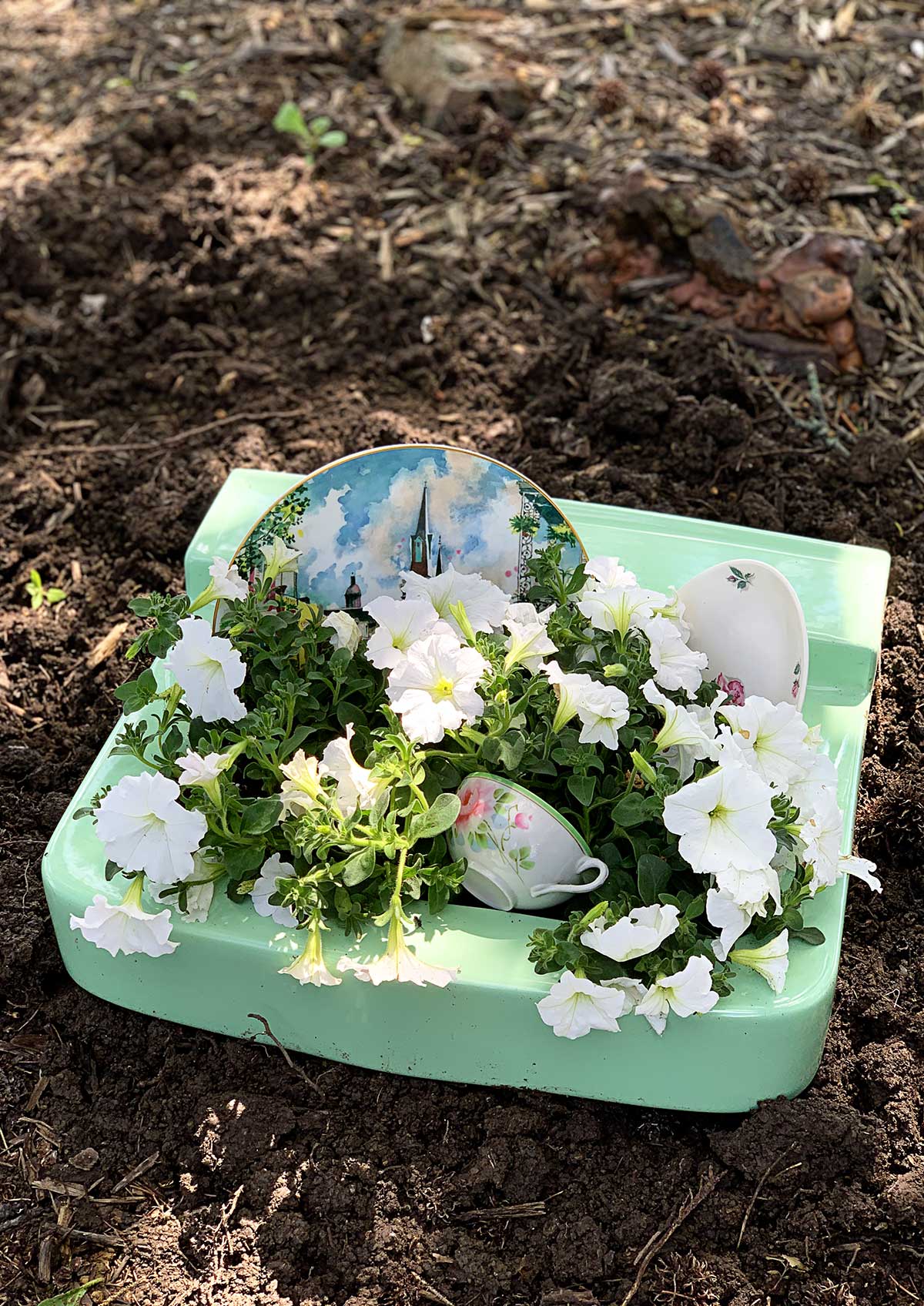 I had just kept it in the back of my mind for that magical day sometime in the future when I would walk into a Habitat store and find a darling vintage porcelain sink in the most gorgeous shade of green setting there patiently waiting for me to save it.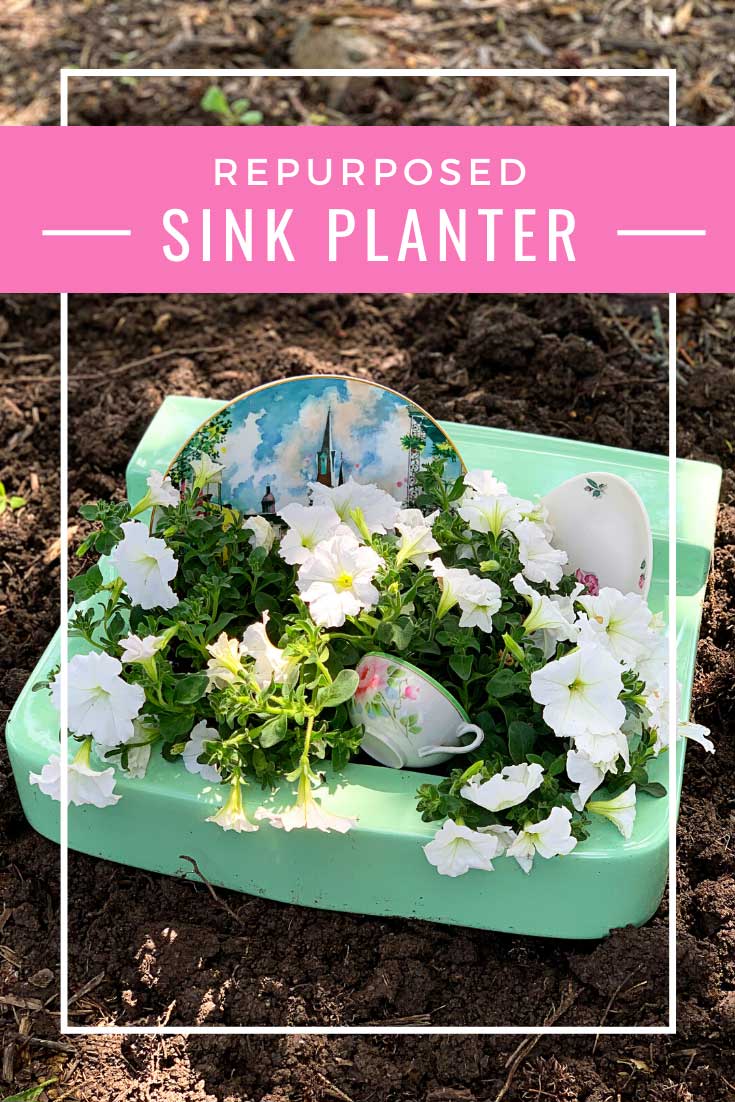 More posts you may enjoy:
How To Make A Penny Bowling Ball For The Garden