What do you do when thrift stores are shut down and you have a hankering to do some repurposing projects?
You go shopping in your garage to see what you can find in your stash of items that were too good to pass up at the thrift store, but you really had no actual use for.
I seemed to have a theme going with these vintage kitchen utensils I ran across, so decided to repurpose a few of them into some planters!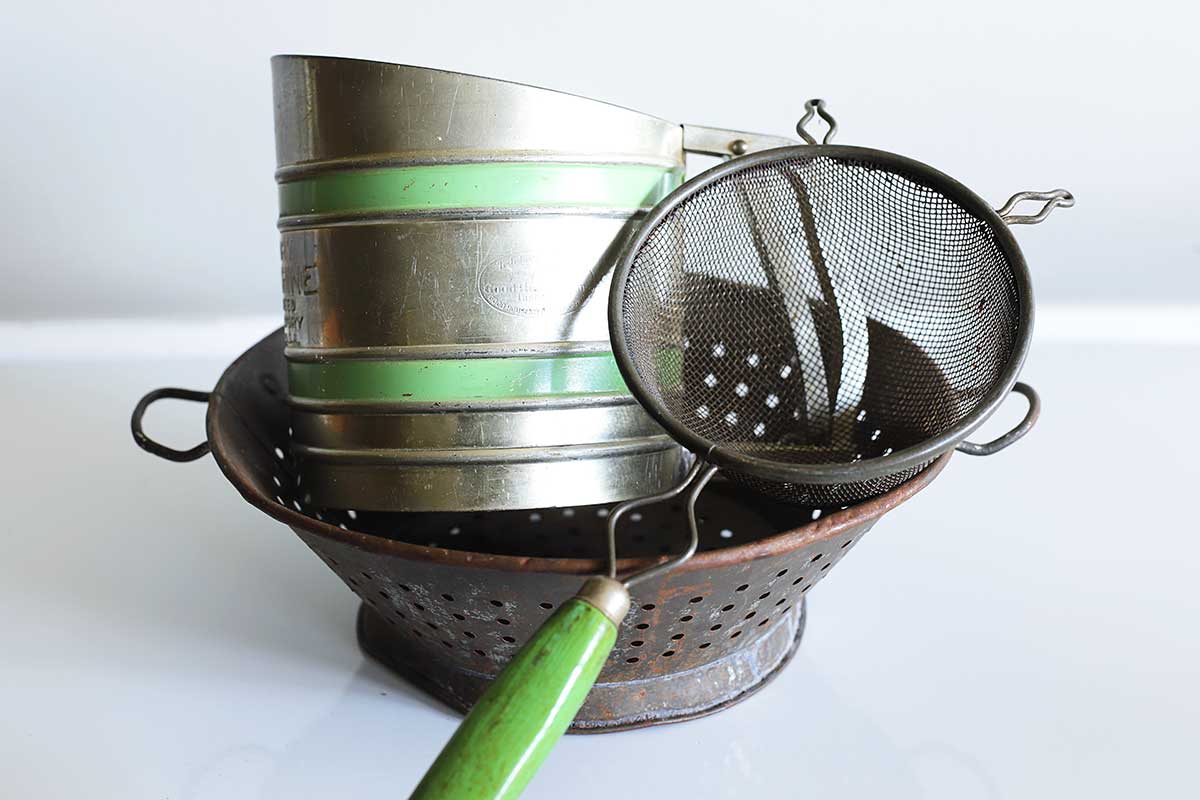 Kitchen Tools To Repurpose As Planters
Colanders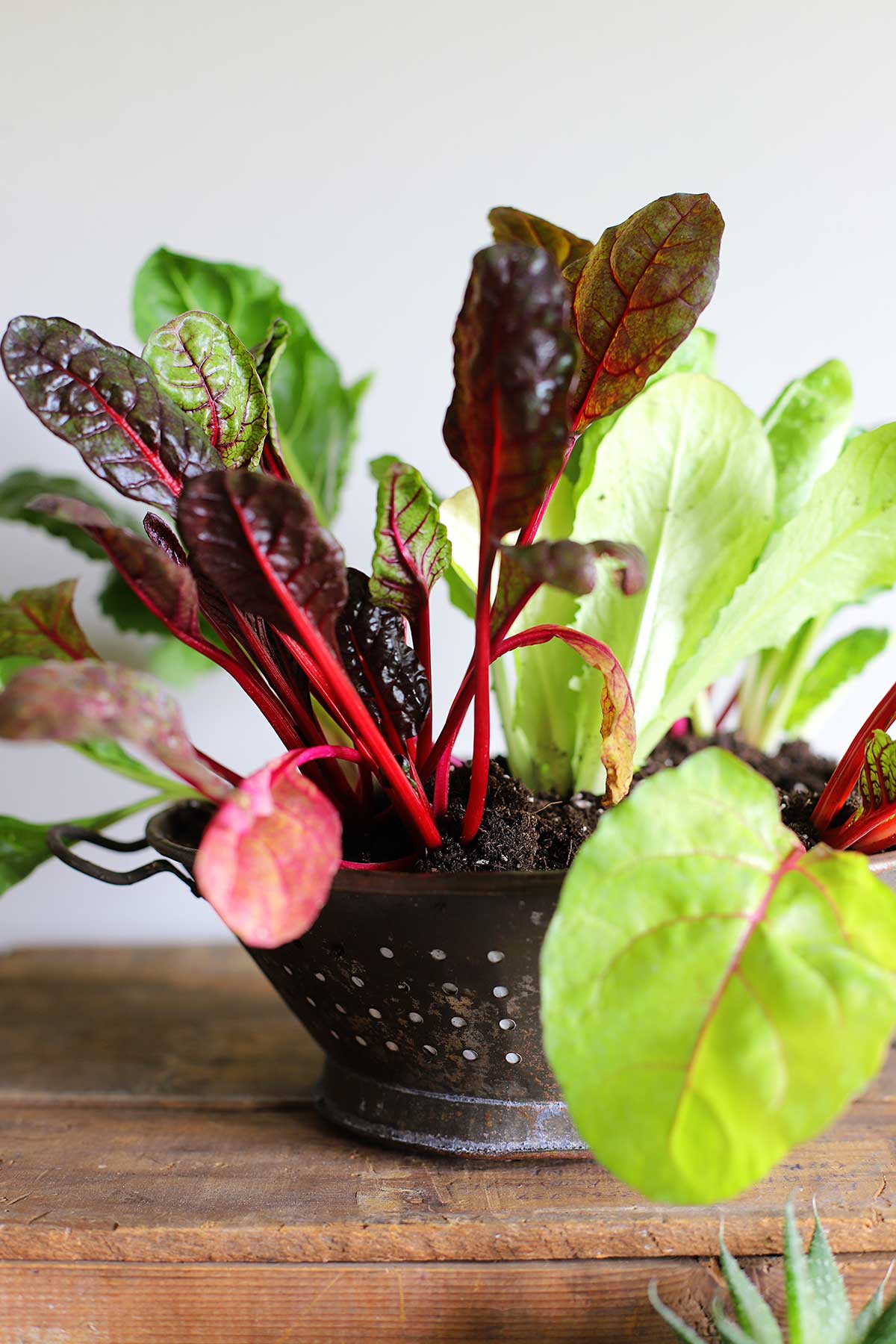 I think a colander is one of the most obvious kitchen tools you can convert into a planter. I mean, it's a bowl shape and it has drainage holes built right in.
So it just seems natural to plant in one.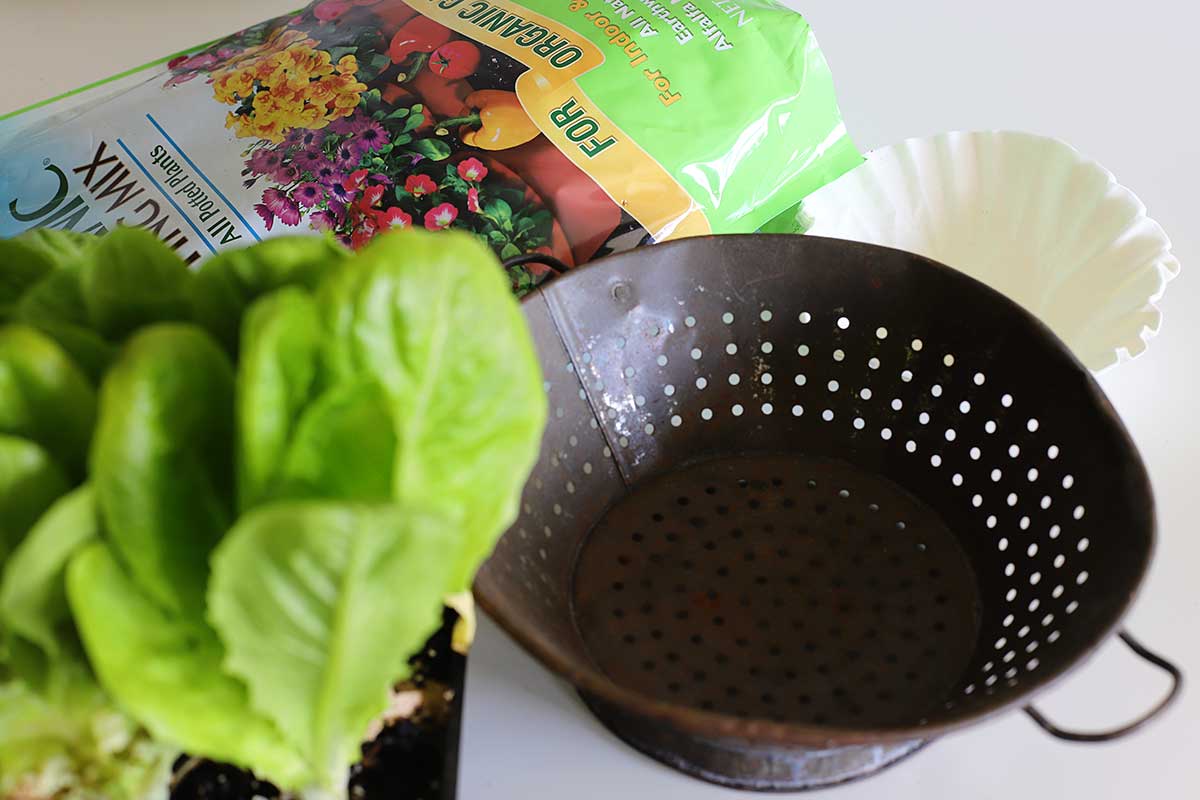 I simply lined my colander with coffee filters. Since the holes are sort of large in a colander and I didn't want all the dirt to seep out.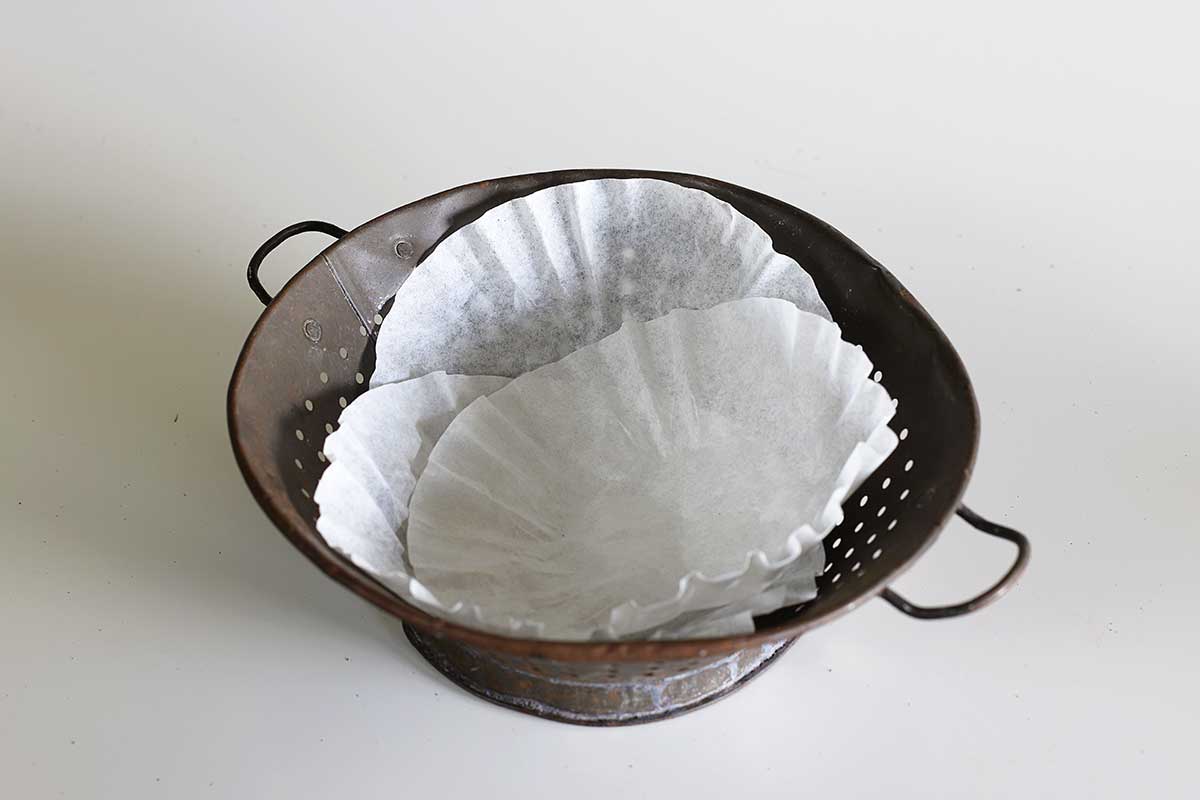 Potting soil was added and the lettuce was tucked into its new home.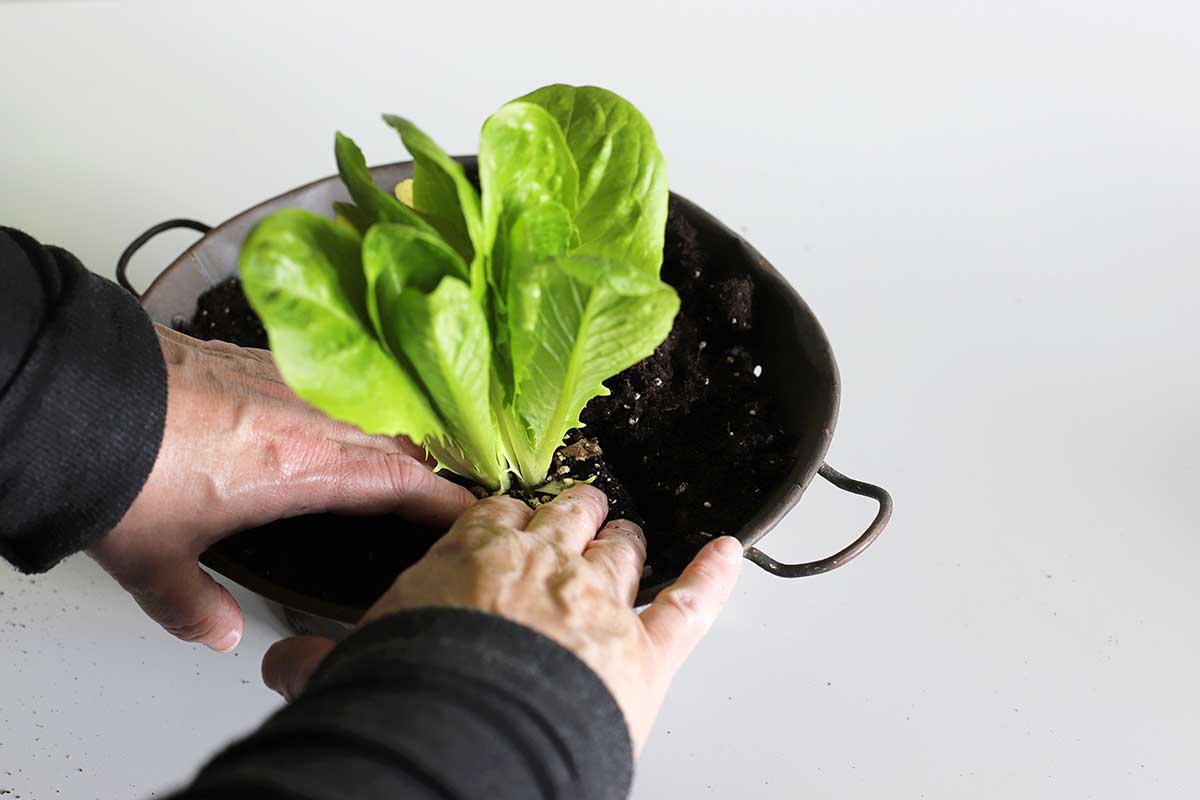 Last year I made something similar when I showed you how to make silverware wind chimes.
Same concept, different plants, additional sound of the wind chimes blowing in the breeze.
Flour Sifter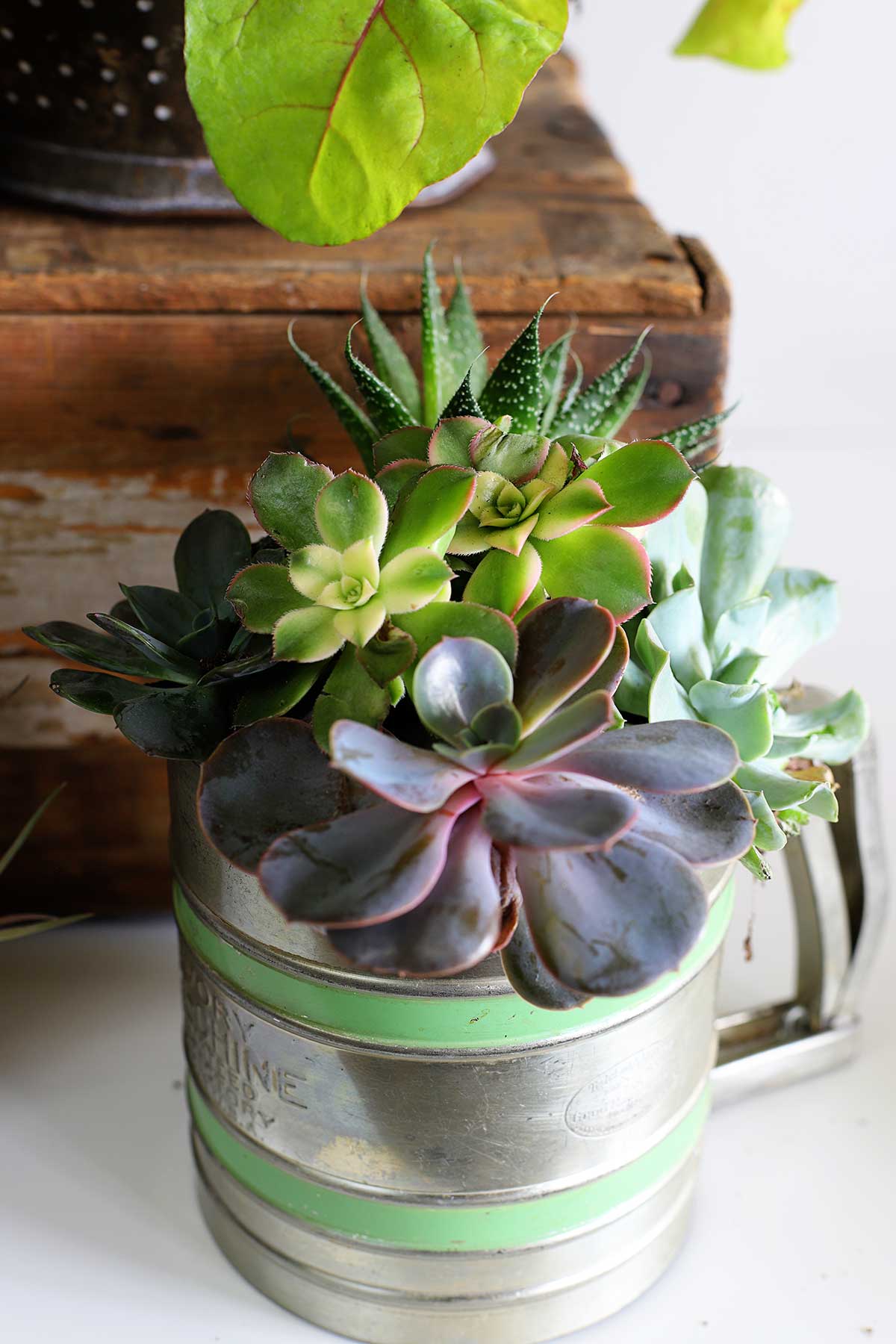 I found this super cute flour sifter (they're all super cute aren't they) at a local flea market a few months ago and knew as soon as I saw it I wanted to make it into a succulent planter.
If you'll remember, I made a succulent planter out of a typewriter last year with fake succulents and also repurposed a forged aluminum thrift store tray into a succulent planter (fake succulents again).
This time I wanted to use real succulents.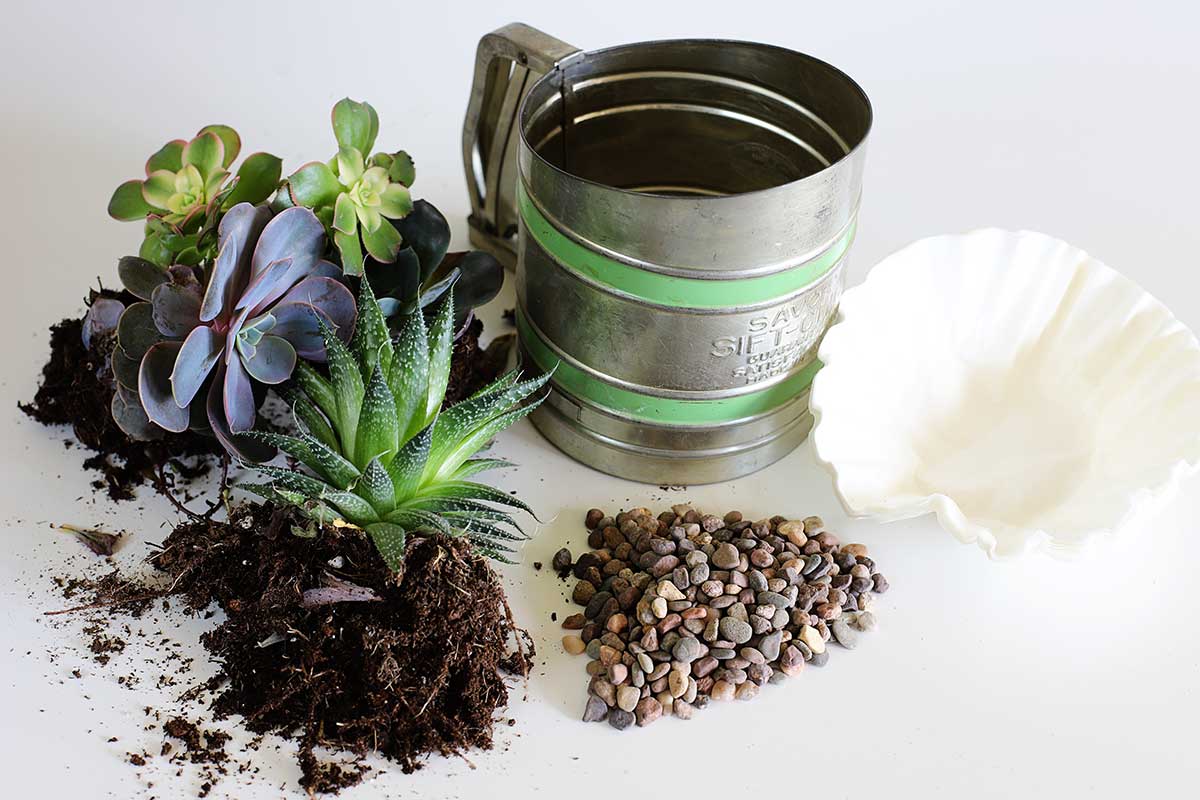 I started with a trusty coffee filter to line the bottom and added some small pebbles for drainage.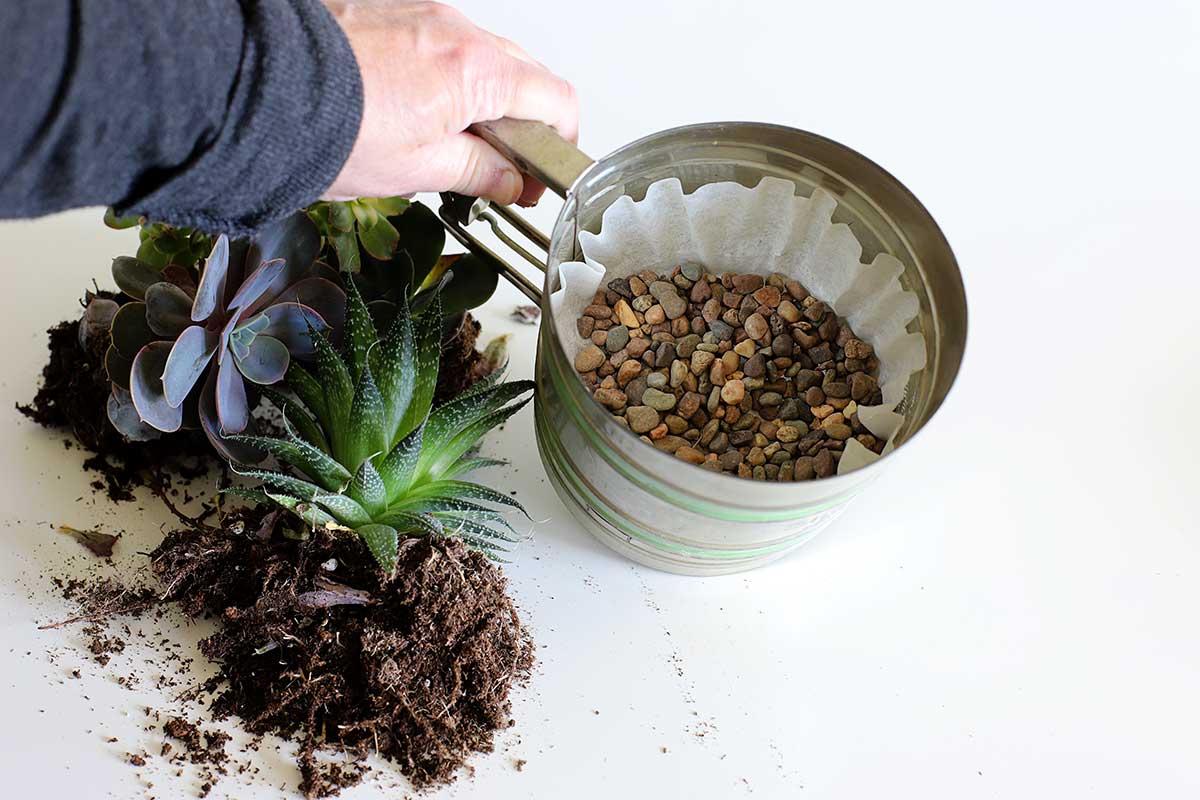 Filled it up with potting soil.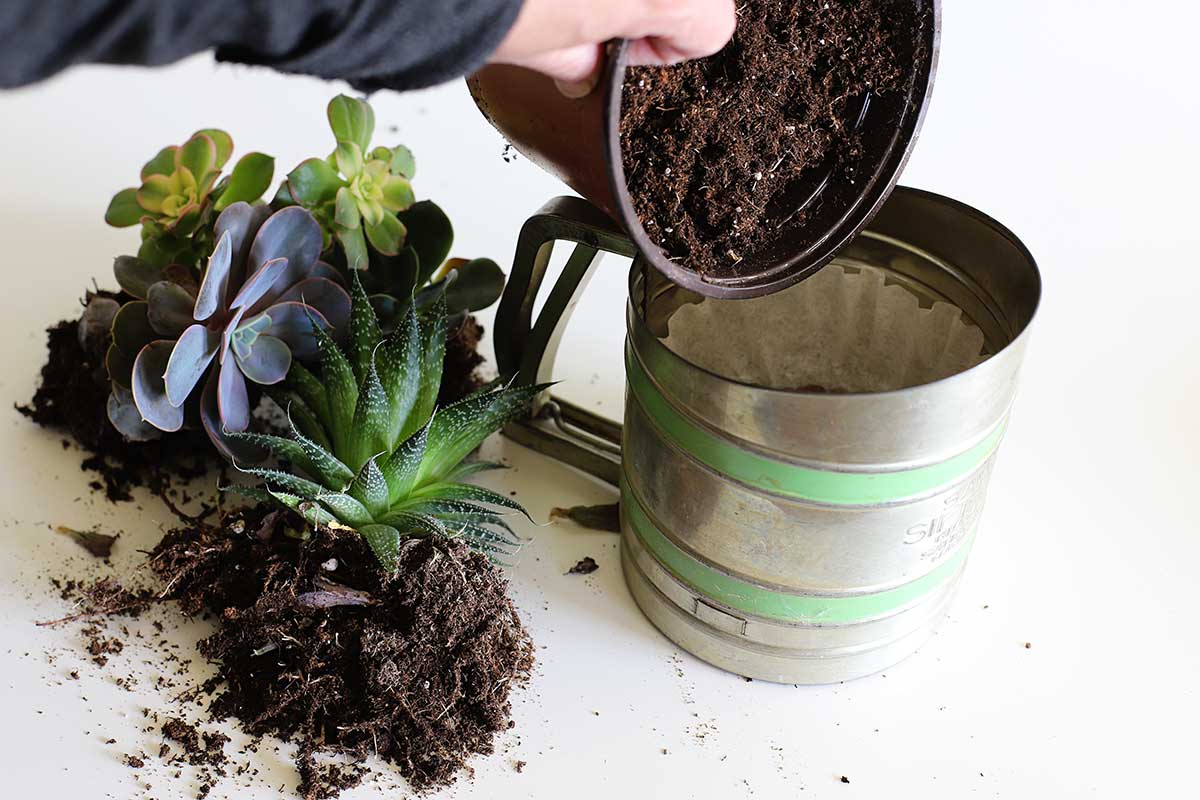 And planted my succulents.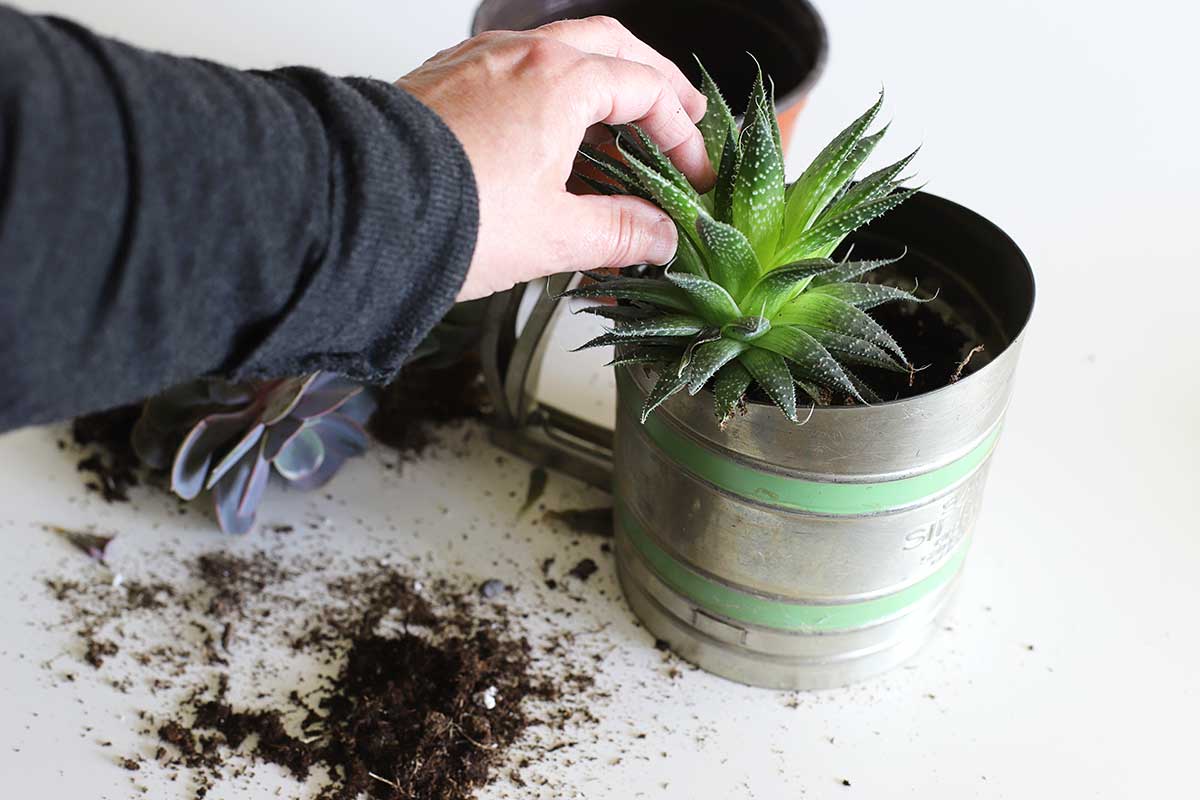 If only I would have planted flowers in my flour sifter there might have been a good pun to be had.
Mesh Strainer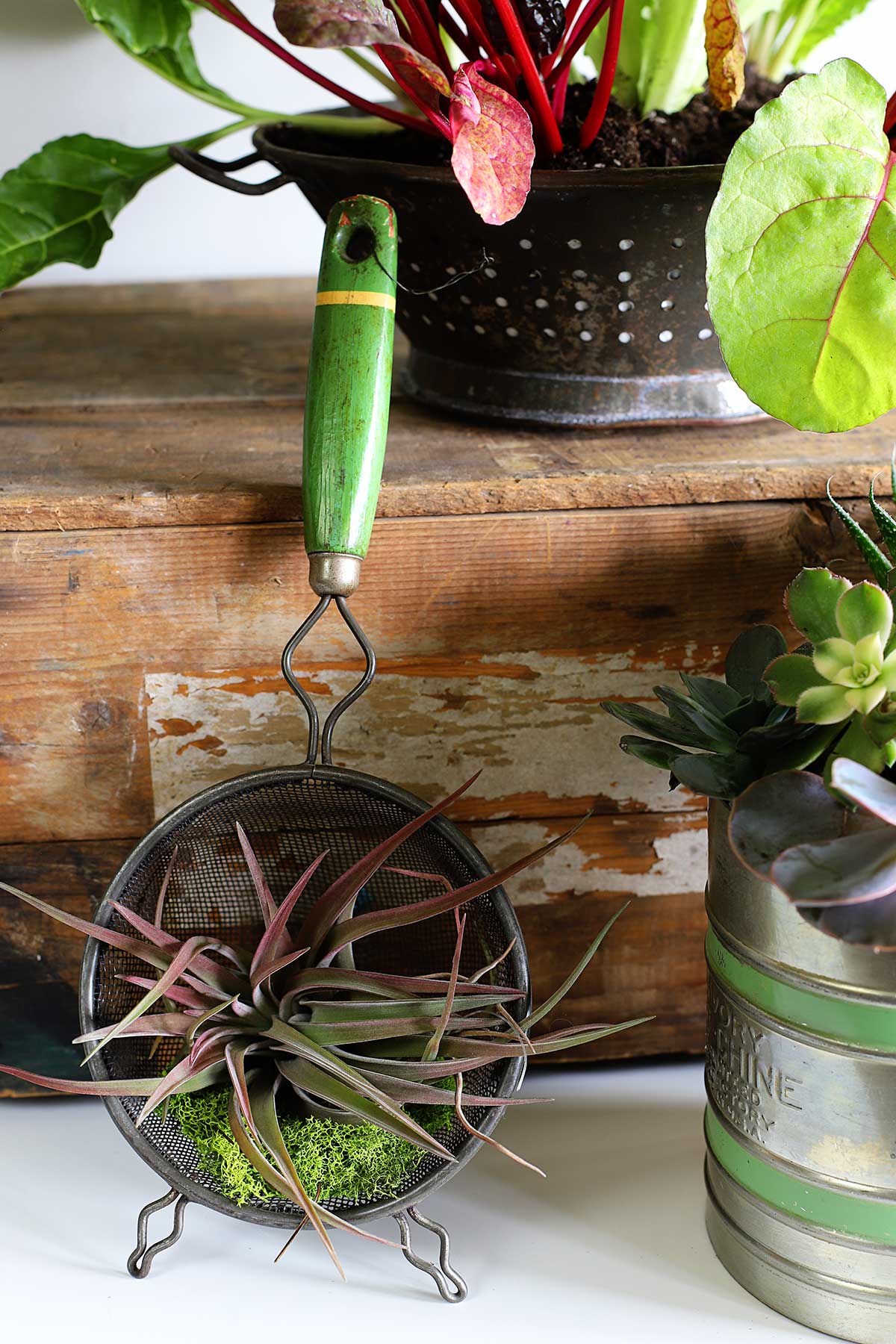 If you don't want to alter a cool vintage kitchen tool permanently, this planter idea is for you!
I'm calling this a mesh strainer, but I'm not 100% sure of what it is really used for.
It's too small for draining a pot of spaghetti and too big for draining water off a can of peas (would that be pea water?). It's sort of the right size to fit on a jar though, so could it be something used in canning?
Anyhow, I just love how both the flour sifter and the strainer handle are that gorgeous vintage green color.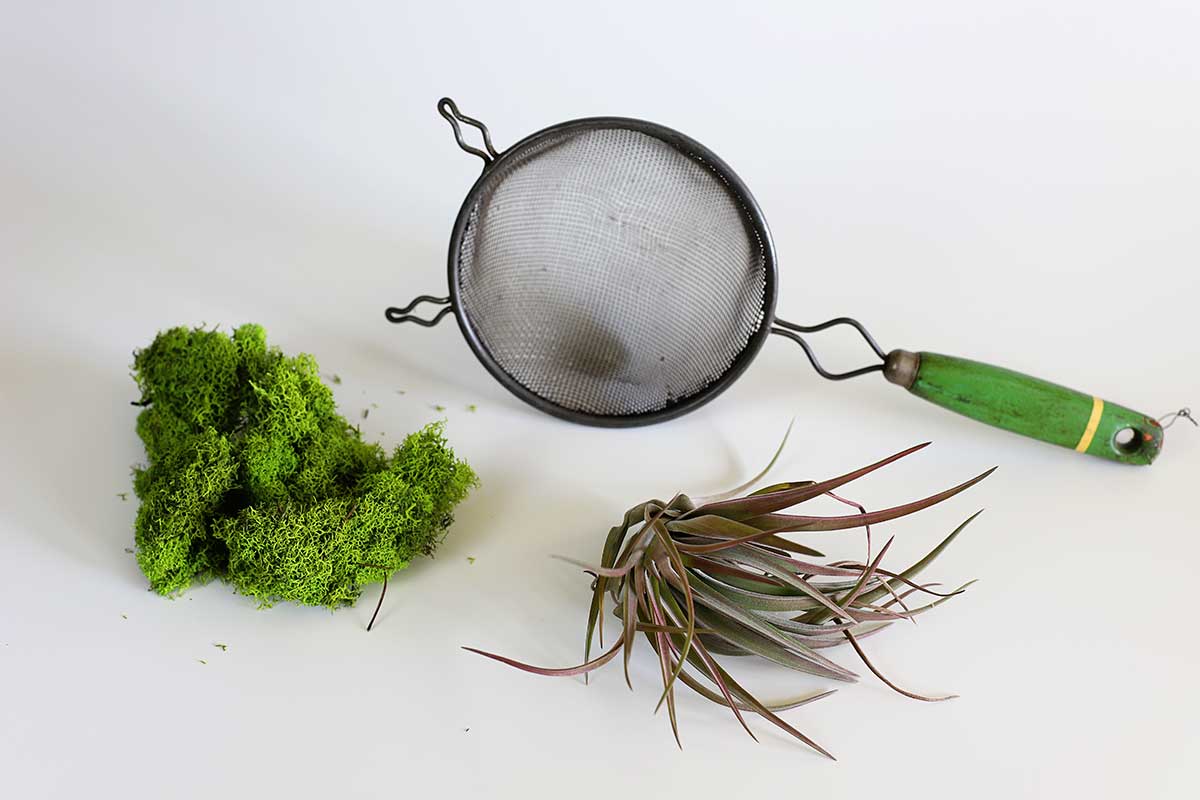 This kind of planter is really, really, super duper easy to make, since air plants don't really require "planting". Or dirt, for that matter.
I wrote a whole post on how to care for air plants if you want to do a deep-dive into them, but to sum it up you just have to soak them in water once every week or two and then you can sit them out anywhere.
A-N-Y-W-H-E-R-E
So I just placed some reindeer moss in the bottom of the strainer bowl.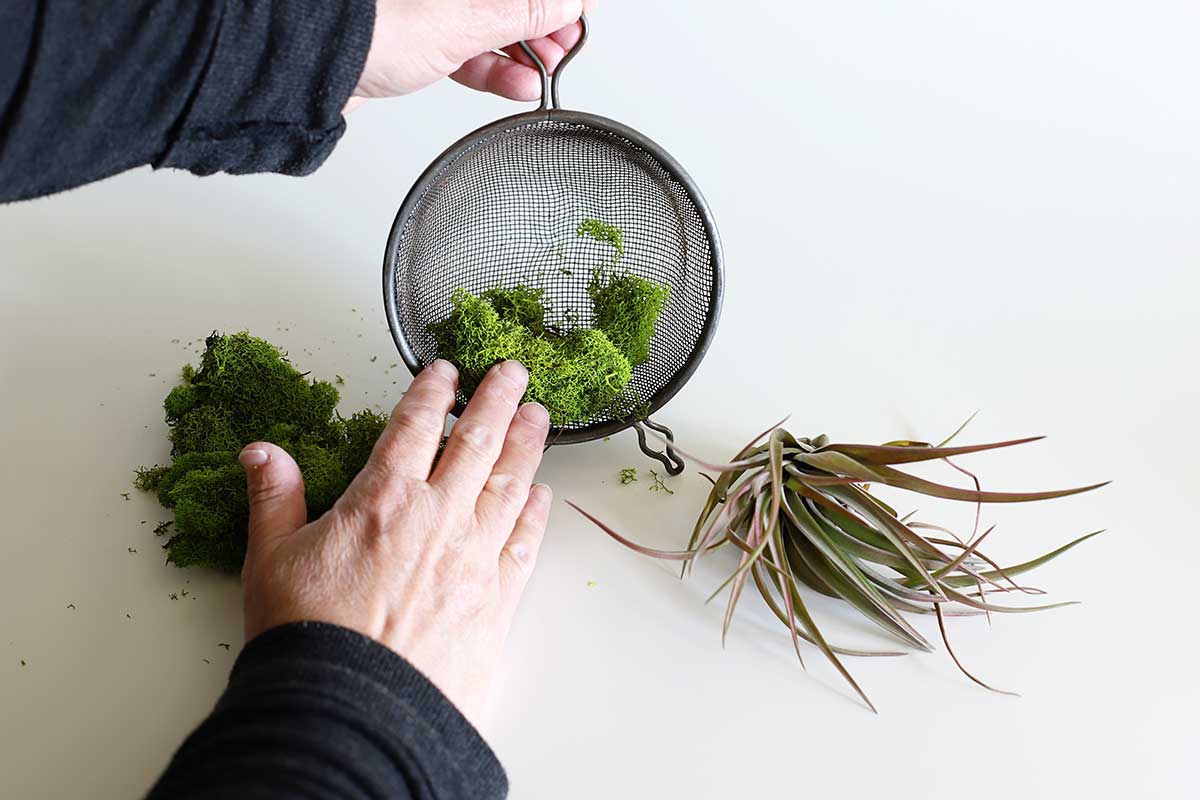 And then plopped my air plant on top of it.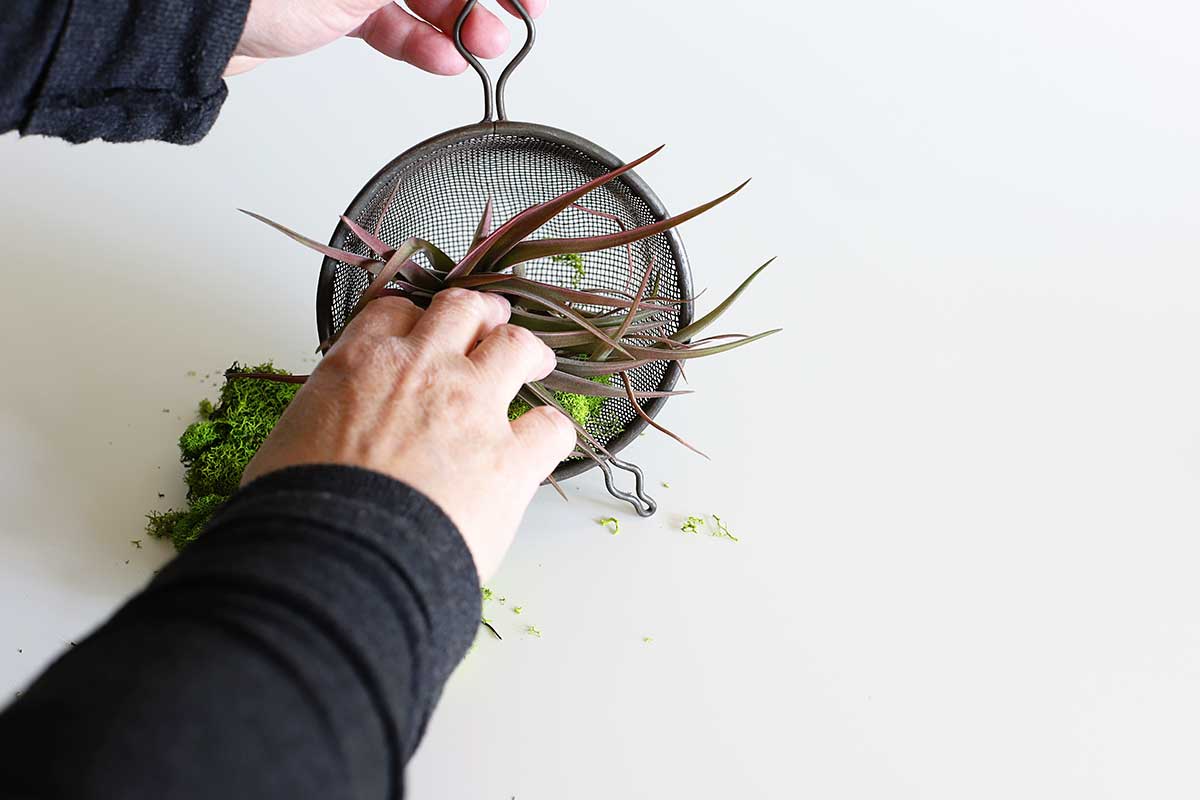 There is no glue involved. Or staples. Or anything messy. Just plopped it right in there.
Heck, you don't even need the reindeer moss if you want to make it even easier, I just liked how the bright green color of the moss played off the yummy green handle.
And here's all three of my babies posing for a selfie.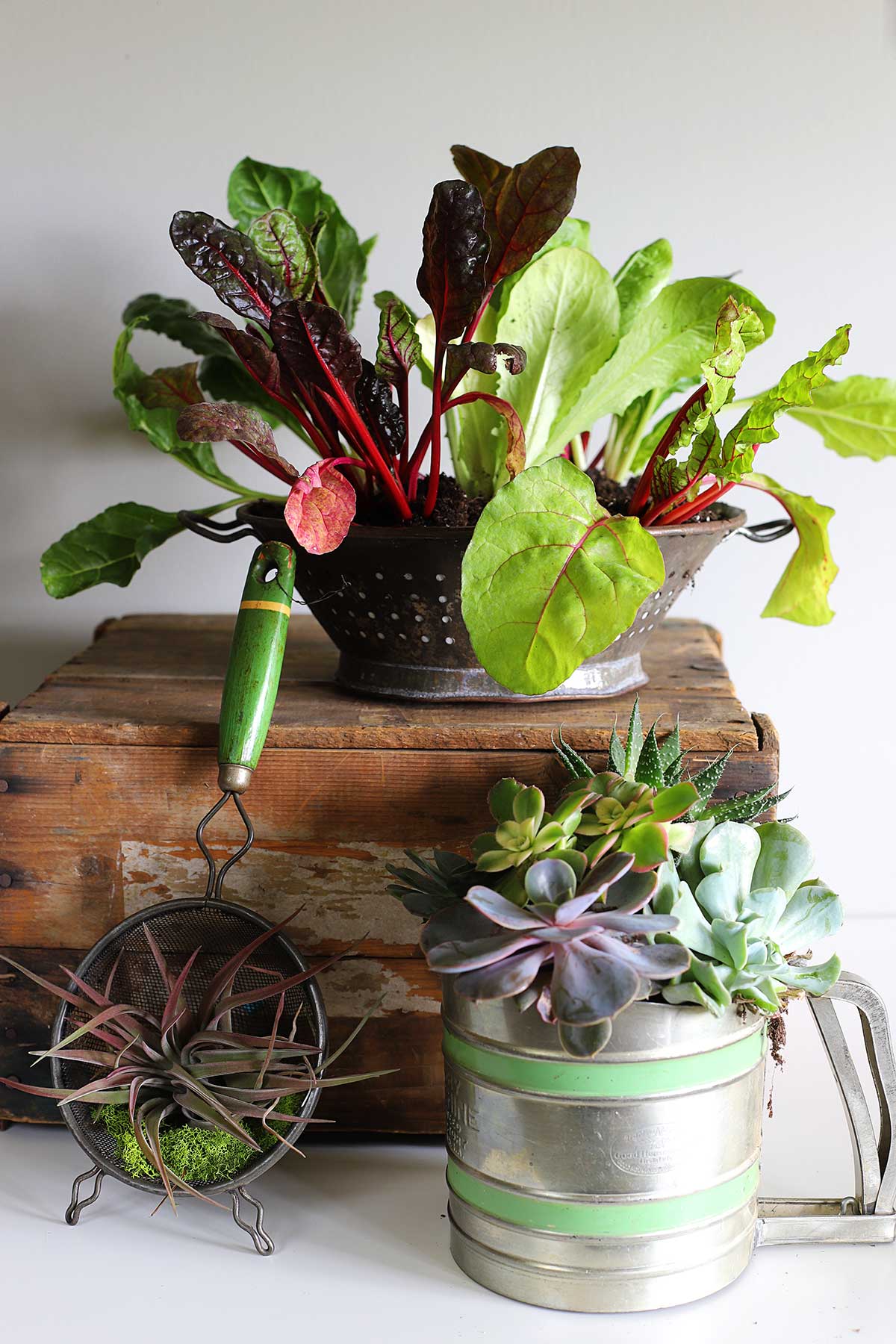 Where To Shop For Vintage Kitchen Tools
Your local thrift store is always a good bet
Estate sales should have at least a few pieces
Flea markets if you're into digging
Yard sales are a possibility
Etsy, although pricier than a yard sale, normally has quite a few vintage kitchen tools listed. Plus it's online, which is this current age is a huge plus.
More Repurposing Ideas From The Thrift Store Decor Team
Like I mentioned, it's Thrift Store Decor Wednesday here so pop on over to the other bloggers and get some ideas of how to repurpose thrift store finds!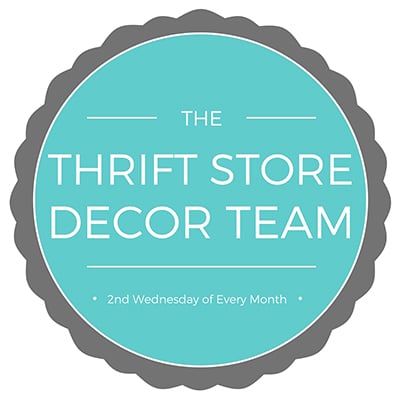 Petticoat Junktion - Urine Specimen Bottle Display
My Uncommon Slice Of Suburbia - Nightstand Makeover
My Repurposed Life - Bookcase Makeover
Refresh Restyle - Shutter Shelf DIY
Our Southern Home - TV Console Makeover
Sadie Seasongoods - Florist Vase Makeover Inspired By Cloisonne
House Of Hawthornes - Repurposed Kitchen Tools As Planters (that's me)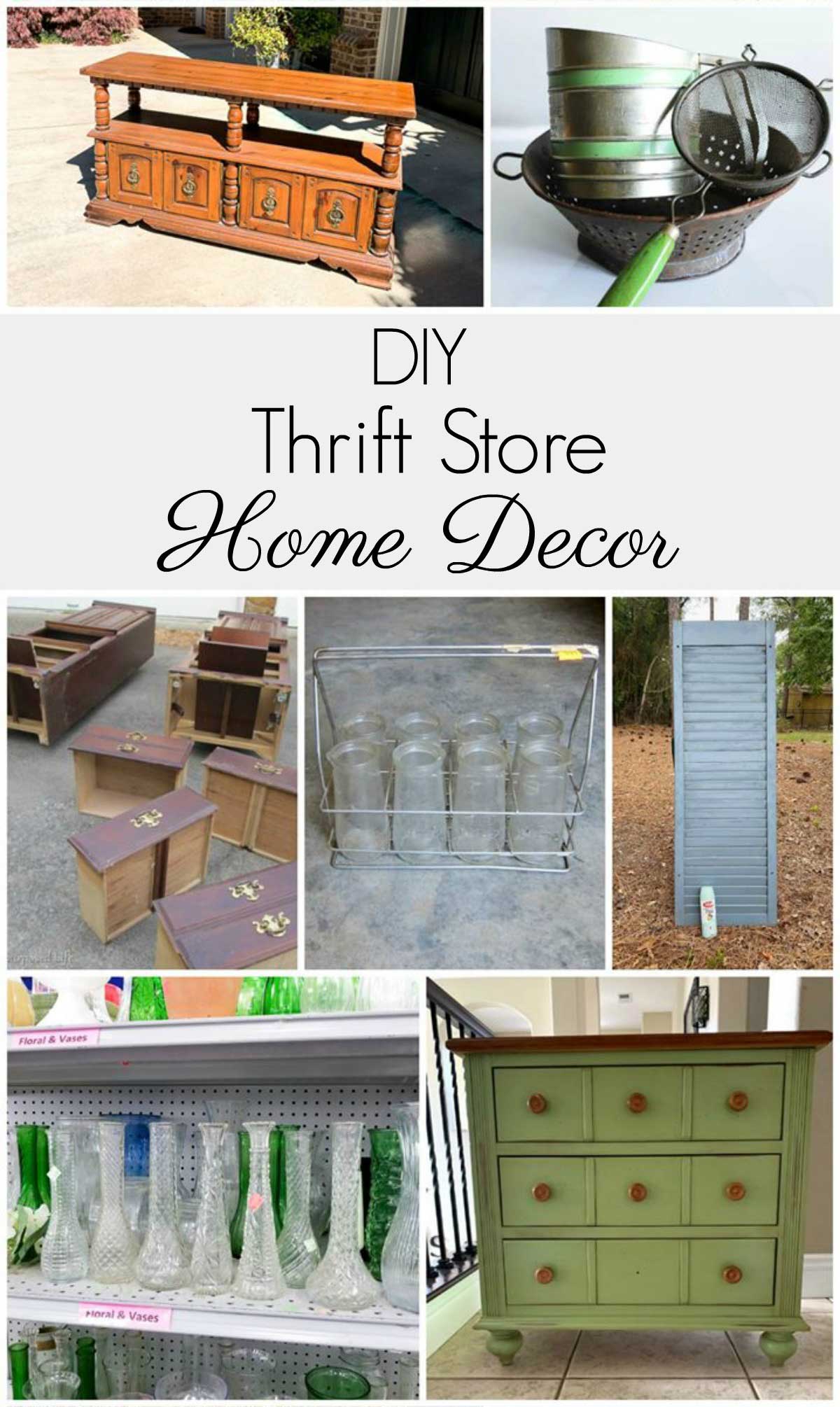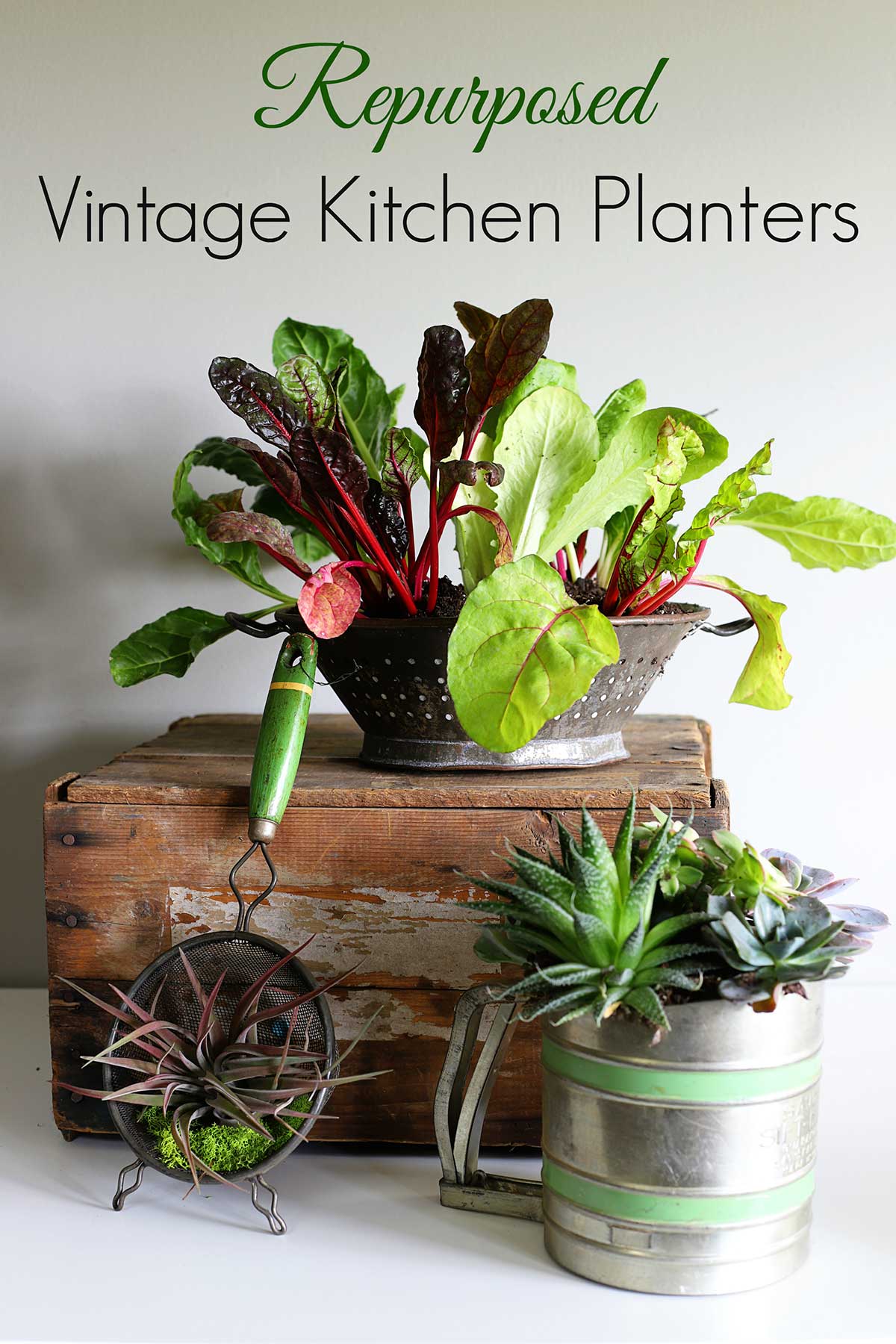 You May Also Like:
How To Make Silverware Wind Chimes