Whenever I run across a yardstick at a garage sale I buy it.
Not that I ever use them for measuring, but I LOVE the advertising slogans and typography styles on them.
They sort of have an industrial style crossed with farmhouse style vibe to them. With a pinch of kitschy used car store showroom thrown in.
Now that I've gathered a few dozen yardsticks and since today is Thrift Store Decor Team Wednesday, I decided it's as good a time as any to make something fun out of some of them.
I'm not sure exactly what to call this, but it's basically an old wooden frame with a background "mat" of wooden yardsticks with a little wreath stuck on it.
Or in short . . .
Repurposed Yardstick Craft Idea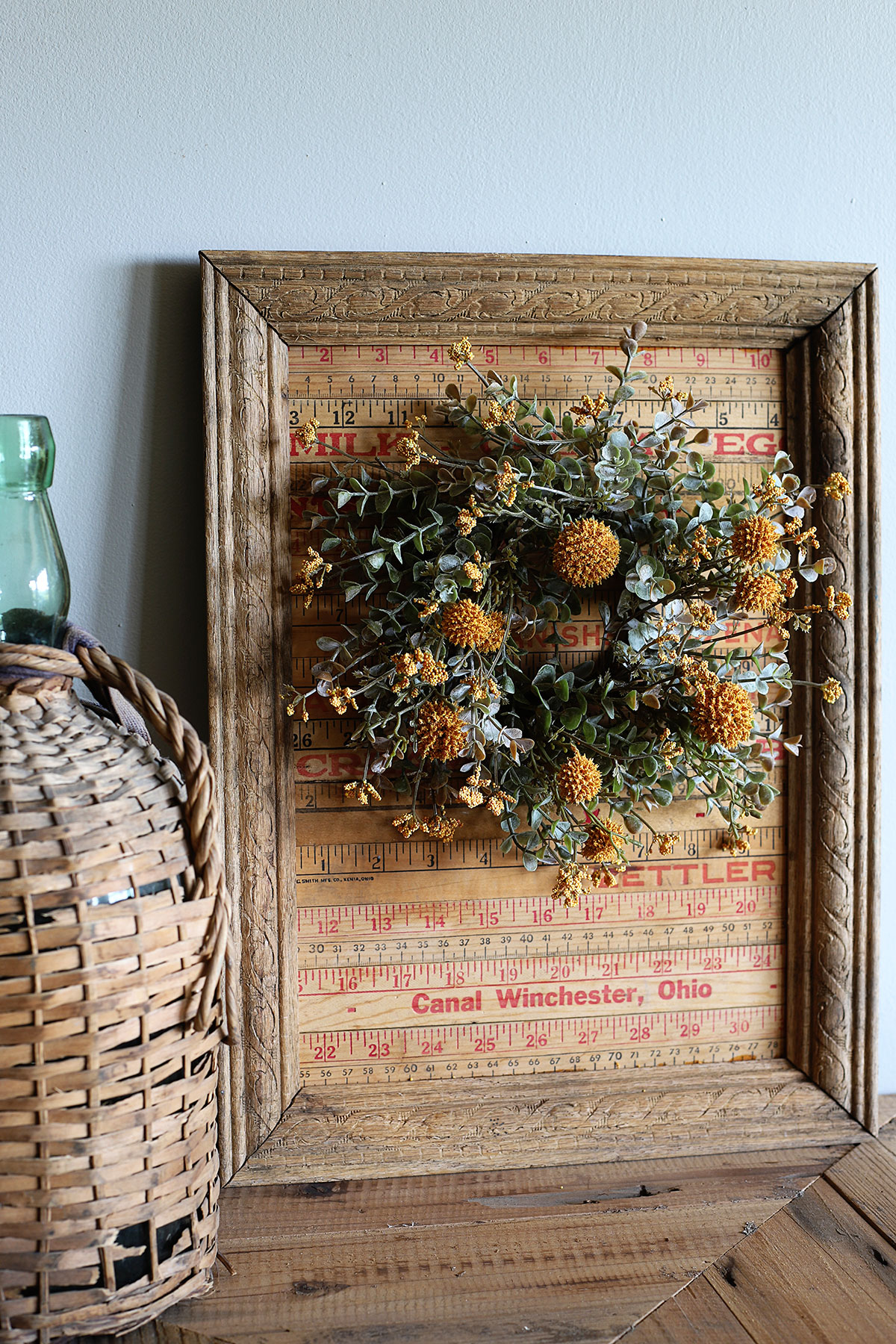 (This post contains some affiliate links for your convenience. You can read my full disclosure policy here.)
Supplies:
yardsticks (I used 6 for this project)
picture frame
candle sized wreath*
saw (I used a miter saw)
* I purchased the small wreath at a local shop so unfortunately I don't have a link to that particular wreath for you.
Instructions:
Measure the inside of your frame from the back. Your yardsticks are going to sit on the lip of where the glass would sit, so use that as your measurement. If you have the glass that was in the frame you could use that as a guide (mine was LONG gone).
Cut your yardsticks to that measurement. I used a miter saw to chop them off.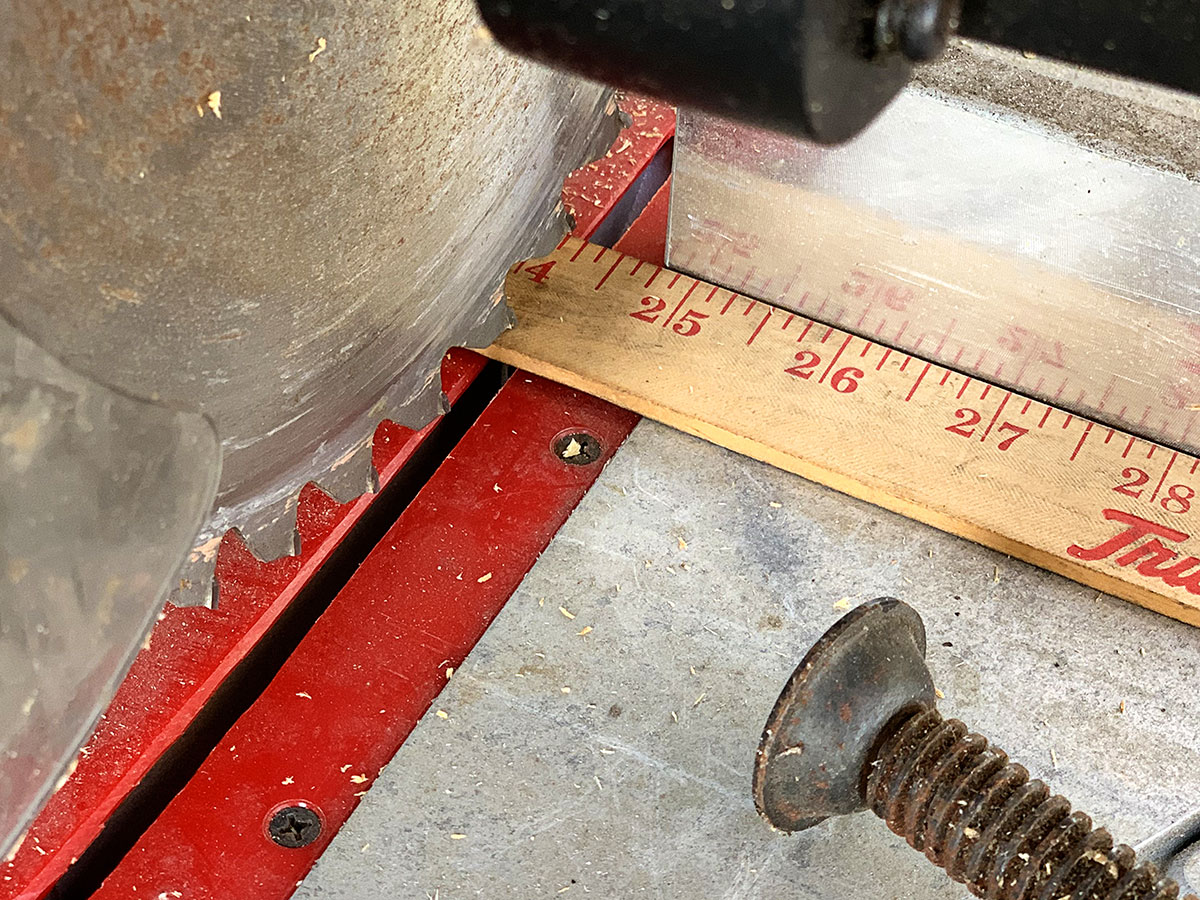 For added interest, be mindful of the wording on the yardsticks. I wanted certain words to show on the frame and did not want phone numbers, so I just strategically cut them that way.
Odd Note: I actually wanted the wording "Milk - Cream - Eggs" to show up from one of the yardsticks and cut it so that would be the case. But when I put the wreath on the frame, it totally covered up those words. I might end up prying that one off and moving it lower on the frame.
My frame was 11 x 14, and it took 12 pieces of yardstick to fill in the "mat" area.
Dry fit your yardstick pieces by laying them on the back of the frame. I fiddled around and moved the pieces until I felt they looked good and I got the wording where I wanted.
Darn you Milk - Cream - Eggs!
Then I laid them to the side and ran a a bead of glue along the back inside lip of the frame. I used Gorilla Glue because it is what I had on hand, but you could use E6000 or a wood-specific type of glue.
Glue from a craft gun would probably not hold strongly enough if you plan to hang anything on the front.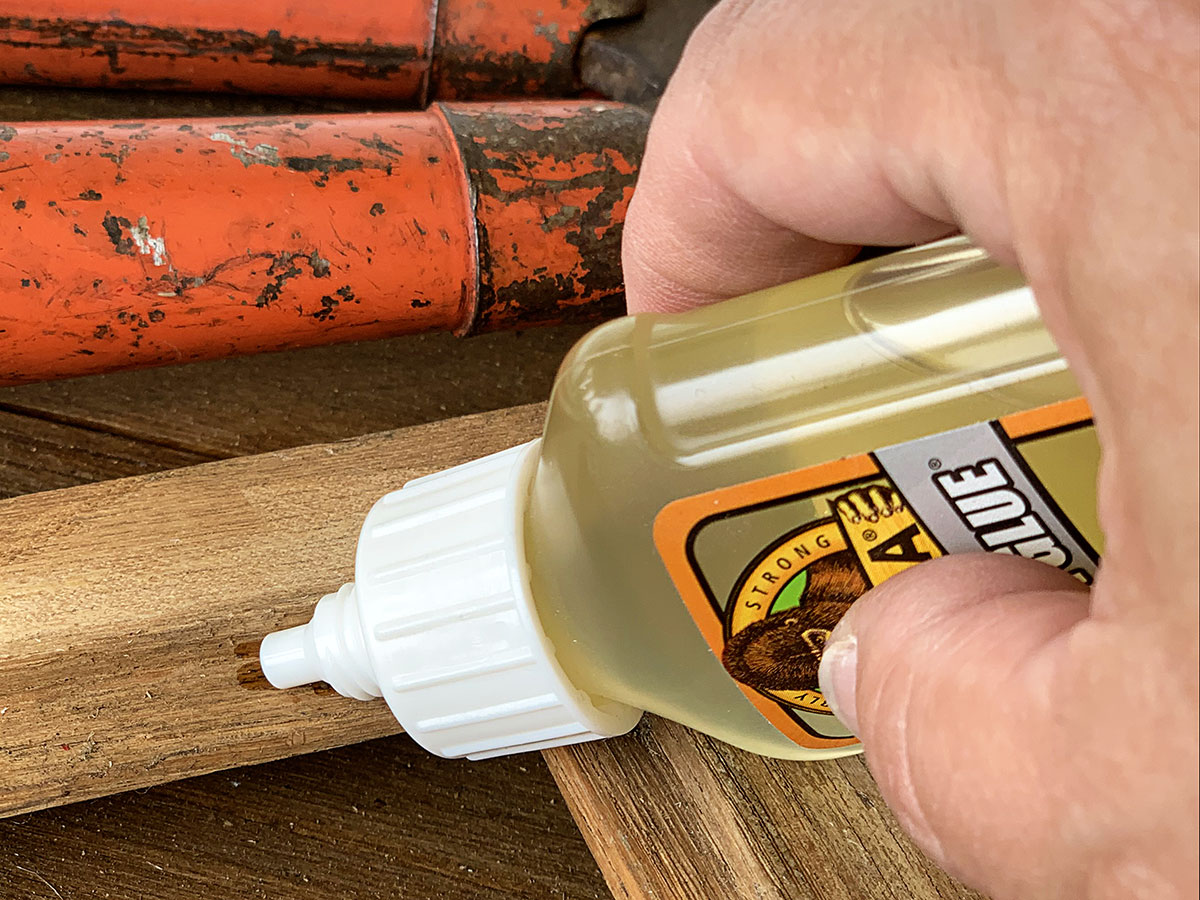 Apply you yardstick pieces in the same order you had arranged them previously, making sure the correct side is facing the front of the frame.
Oops, I'm now realizing I did not take enough process photos for you! Imagine a photo of me and my meaty fingers laying wooden sticks on top of glue.
Once that dries sufficiently (my Gorilla Glue bottle told me to let dry 2 hours) you have a few choices for how to hang your wreath:
Use a Command Strip for posters like I did.
Use a tiny little nail if you can bear to pound it into your masterpiece and you're sure you always want to have a wreath hanging there.
Use a ribbon to loop around the wreath and glue it to the back, similar to how you might hang a Christmas wreath in your window.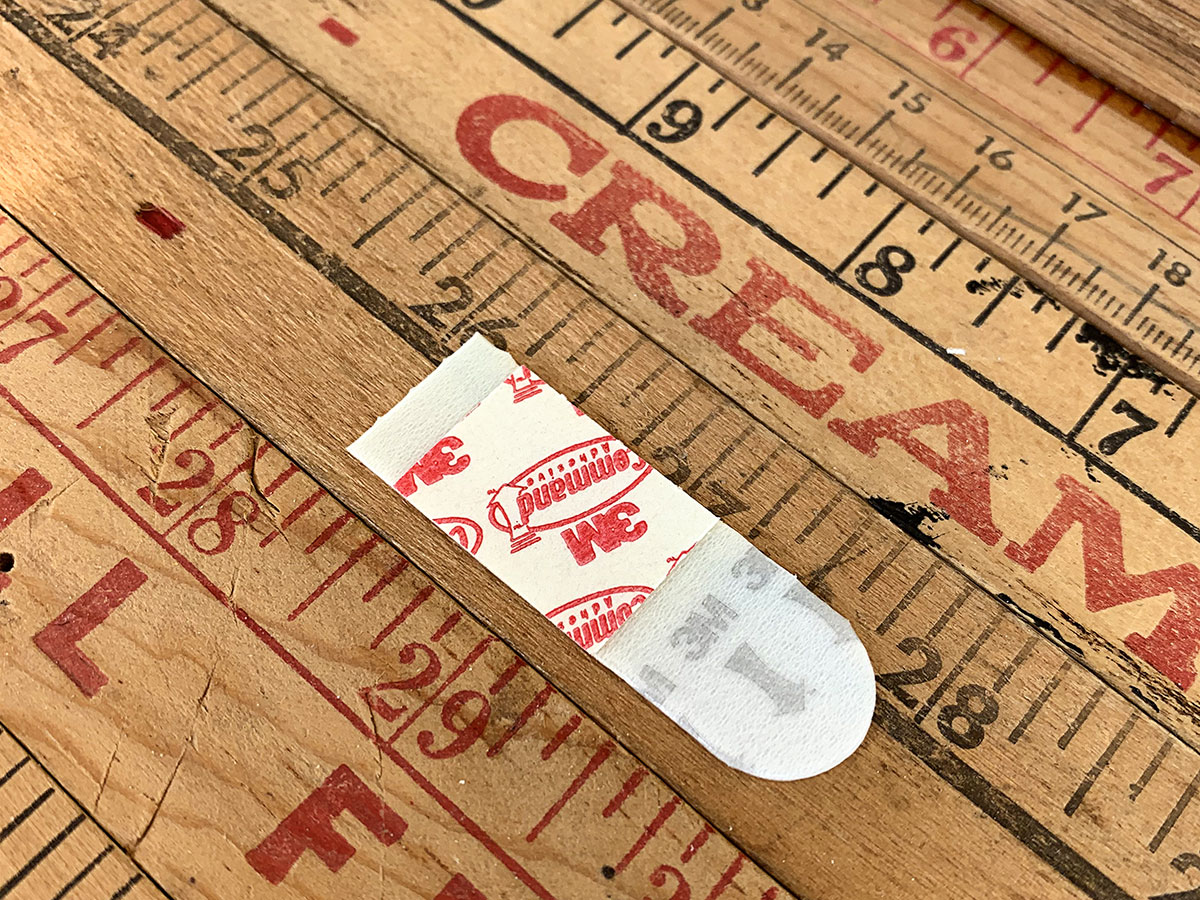 And you are done!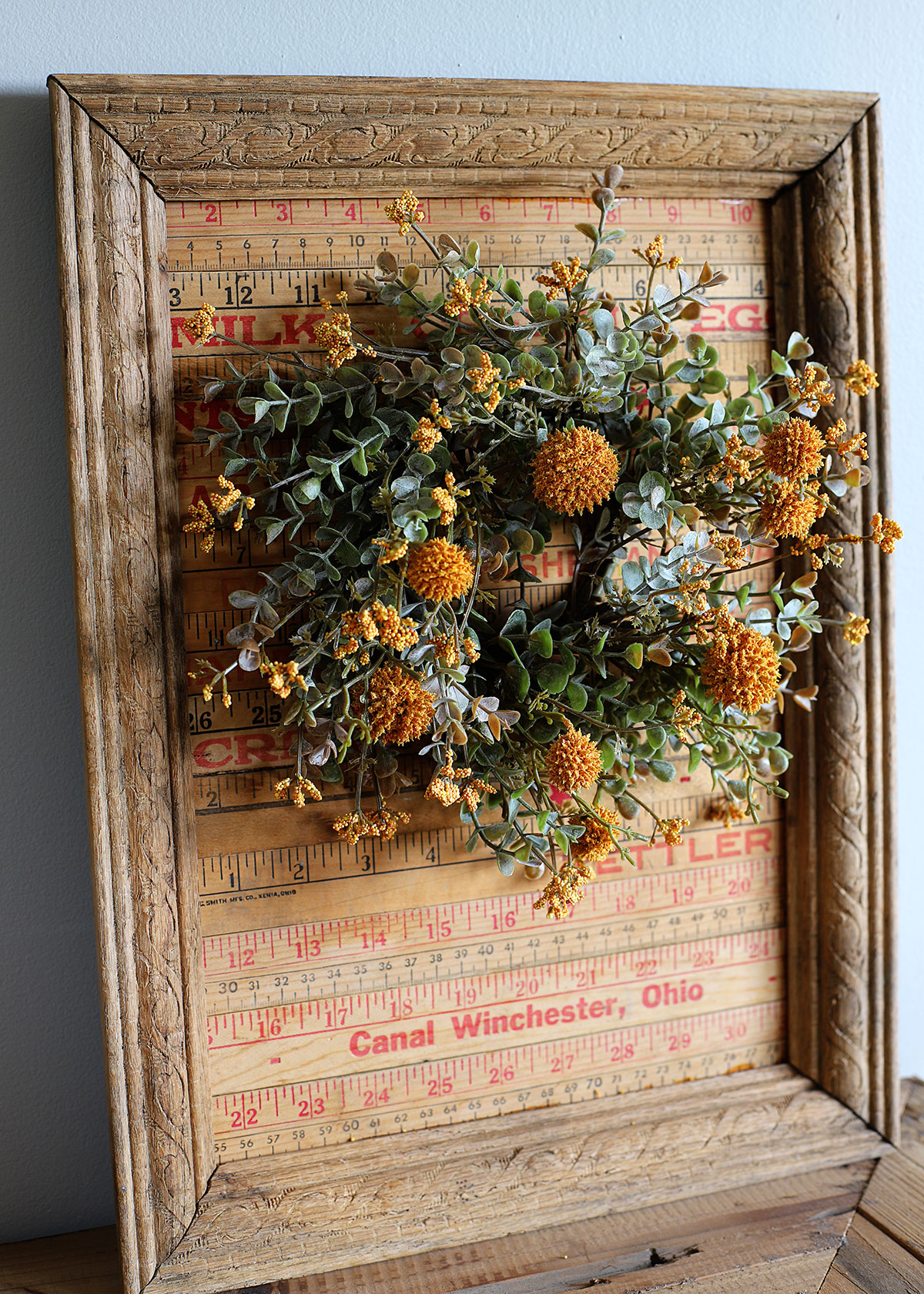 This project really measures up!
Didn't think you'd get out of here without a silly pun now did you?
OK, let's get on with the Thrift Store Decor Team party!!!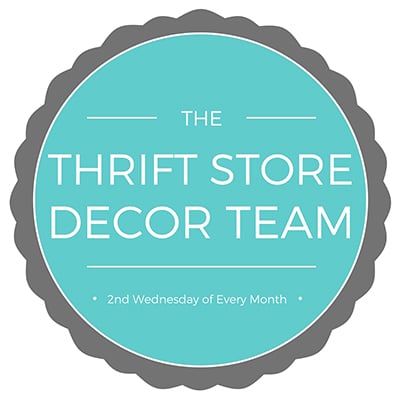 Petticoat Junktion - Table Top Organizer Tray
My Repurposed Life - Thrift Store Basket & Leather Belt
Sadie Seasongoods - Bun Feet Or Sofa Feet As Wood Pumpkins For Fall
Domestically Speaking - Fall Tissue Paper Art
Our Southern Home - DIY Painted College Sign
House Of Hawthornes - Repurposed Yardstick Craft Idea (that's me)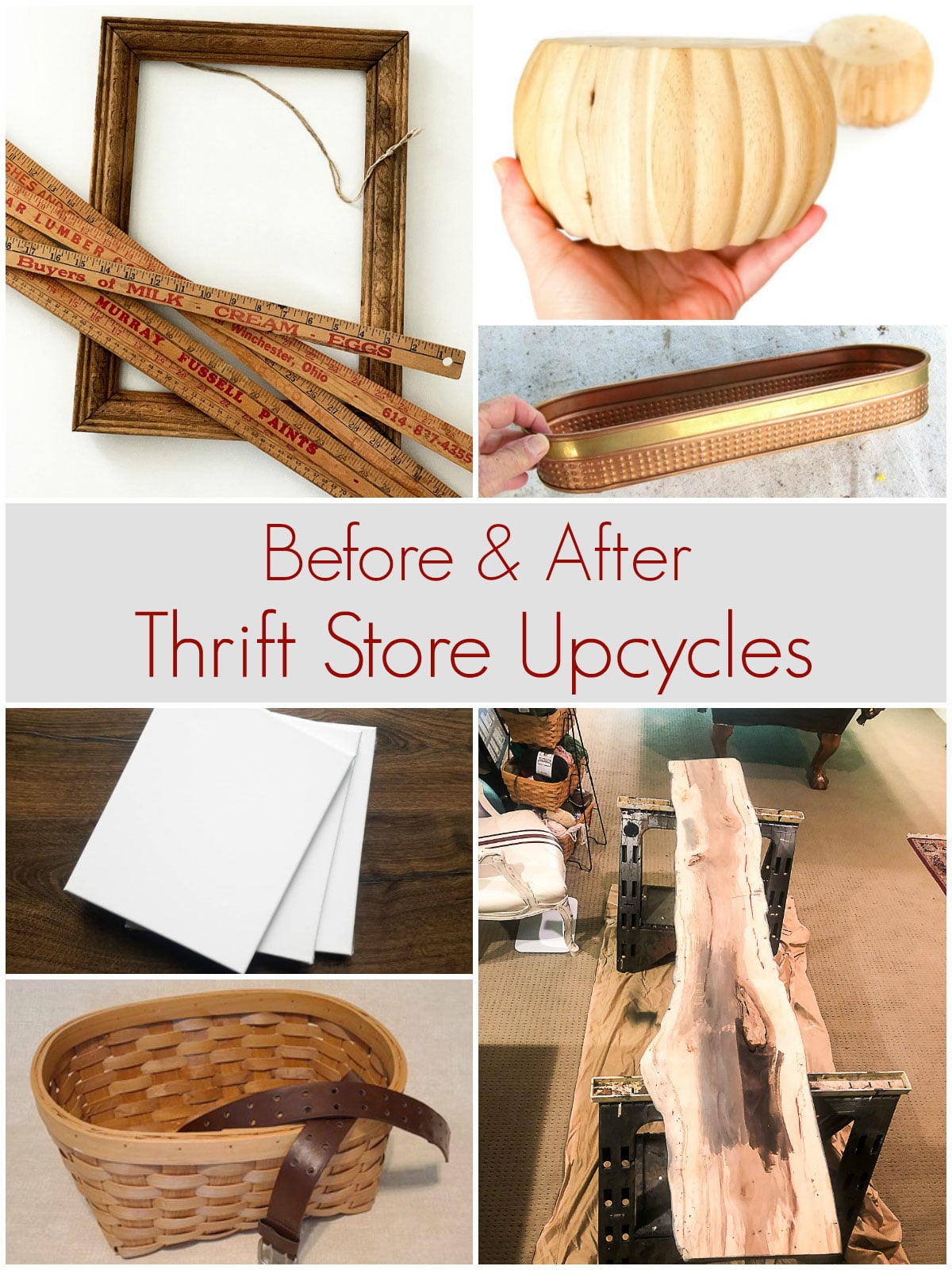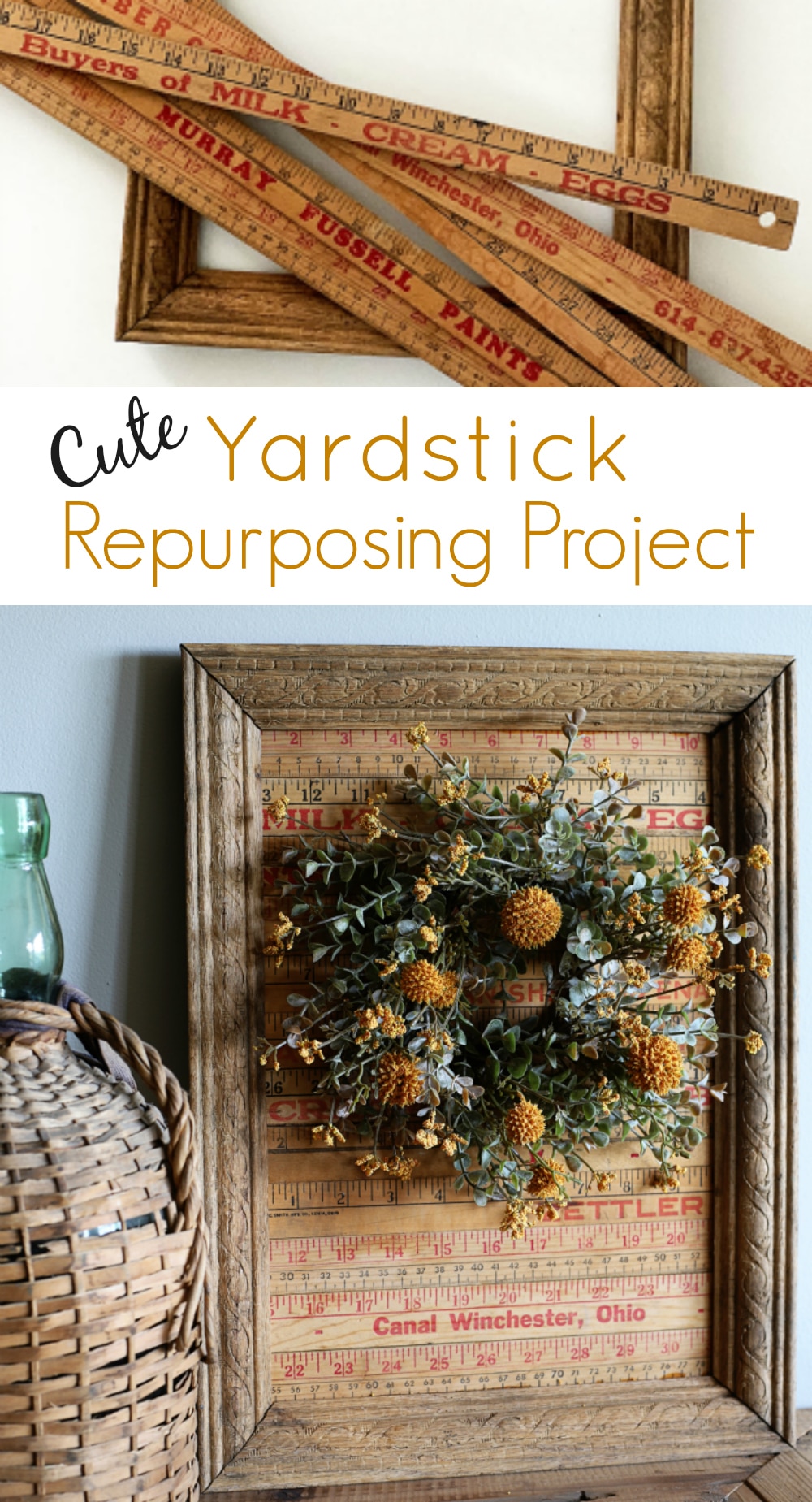 More posts you may enjoy:
100 Best Thrift Store Makeovers
Repurposed Funnel Jack o'Lantern
How To Turn A Vintage Thermos Into A Lamp