There's two things I always grab when I see them at a thrift store. Badminton sets and croquet sets.
It's the kind of thing people will buy for a picnic or family reunion, but just end up tripping over in the garage the rest of the year. So a lot of times they end up being donated to thrift stores or sold at yard sales.
And most of the time they are not the entire set, just pieces, but they are great for upcycling projects!
Before I get too far, today is Thrift Store Decor Team Wednesday and at the bottom of the post I'll show some other thrift store finds my friends have made over this month! Make sure you stick around to the bottom and give those crafters a visit.
(This post contains some affiliate links for your convenience. You can read my full disclosure policy here.)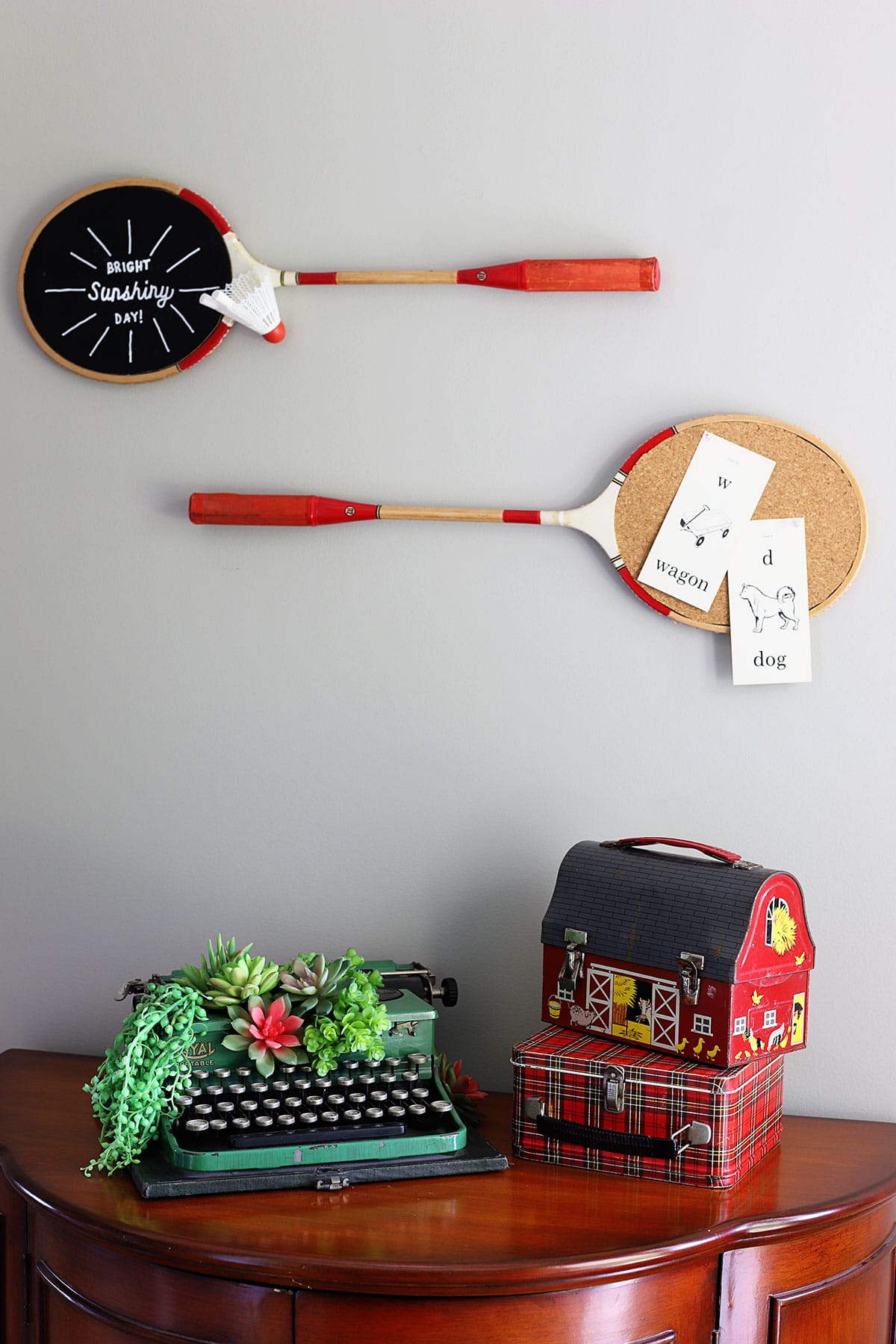 How To Make An Upcycled Badminton Command Center
Supplies:
Badminton Rackets
Cork Sheet - 3/16" thick
Sheet of Chalkboard - 3/16" thick*
X-acto Knife
Jig Saw or Scroll Saw
E6000 Glue (or a crafting glue gun)
Chalk
Shuttlecock (optional)
Pencil and Paper
Safety Glasses
* I purchased a piece of chalkboard from Home Depot in their craft wood section. You could also cut up an old chalkboard you have lying around the house or use a thin piece of wood you paint with chalkboard paint.
Instructions:
Take a piece of paper and a pencil and trace a template around the inside of the rackets. The cork and chalkboard are going to set on top of the strings.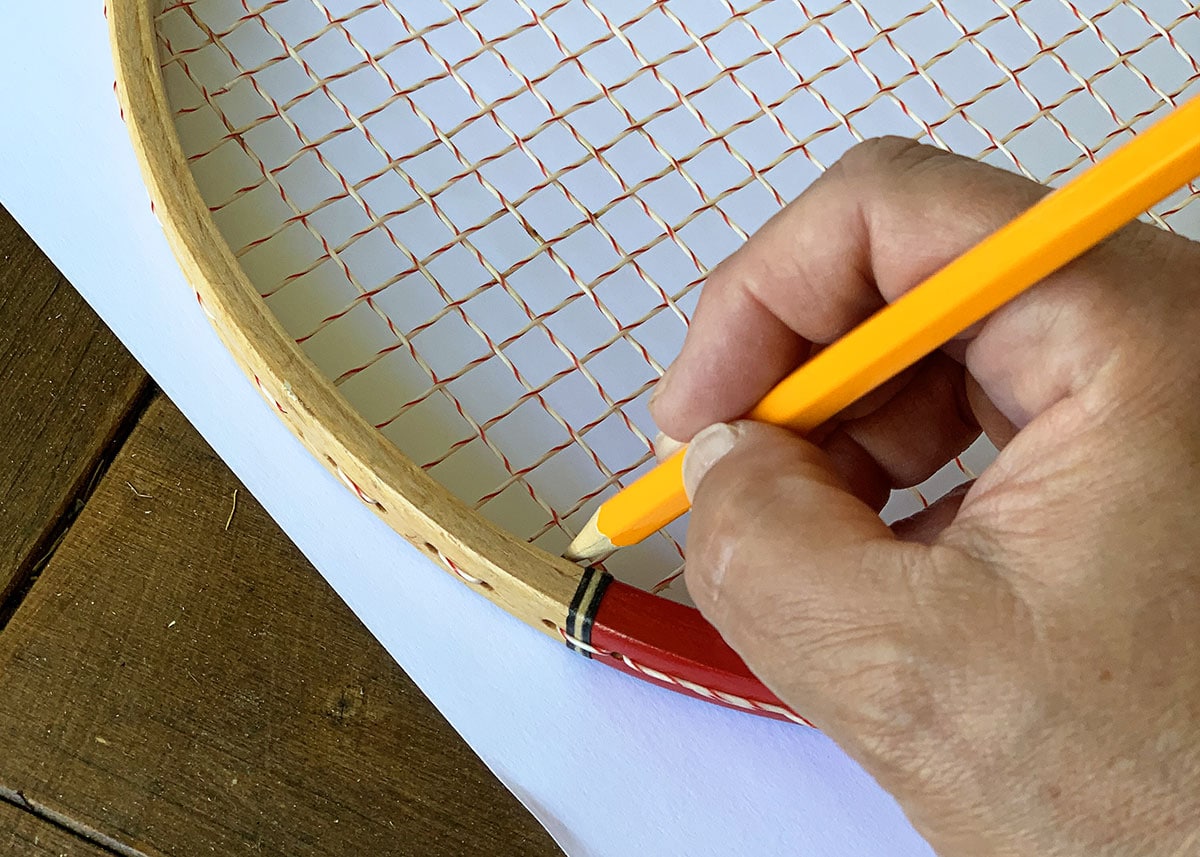 Cut out your template.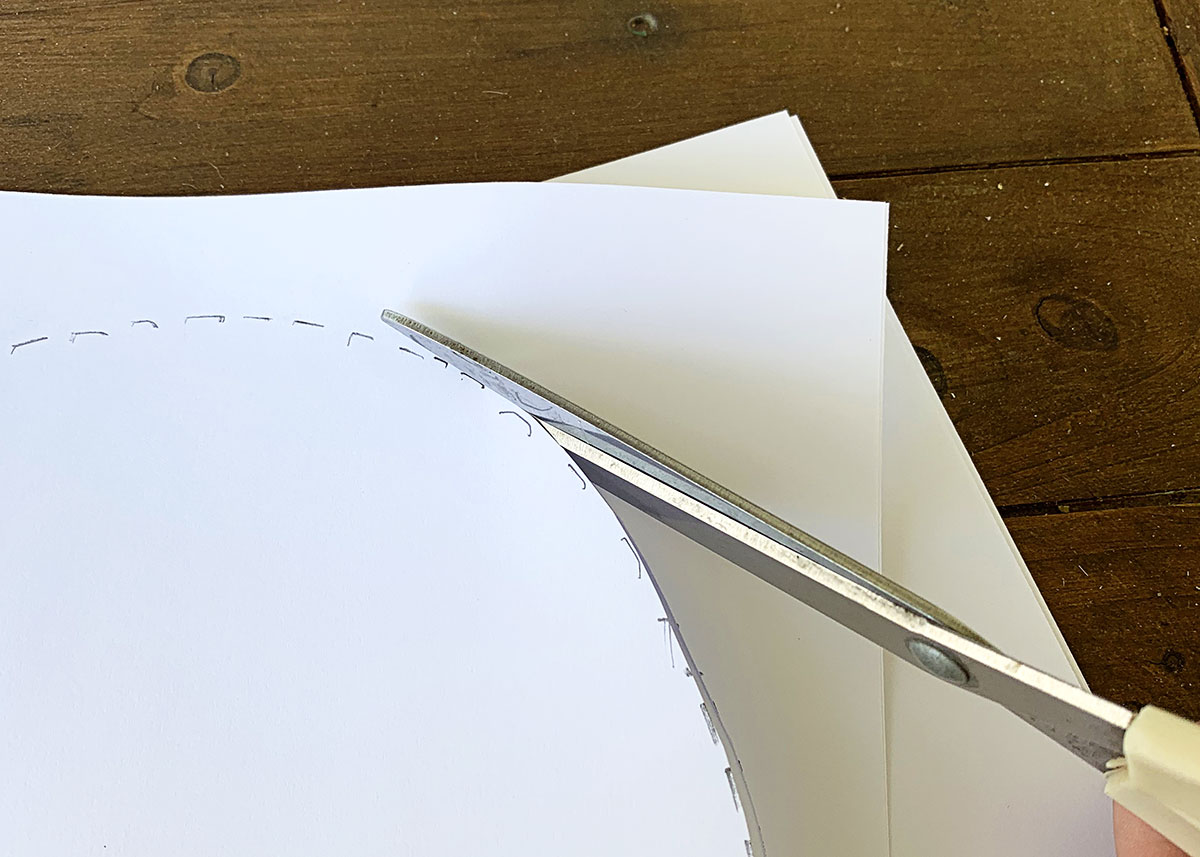 Double check to make sure it fits correctly before you go to the next step. This is one of those measure twice and cut once situations.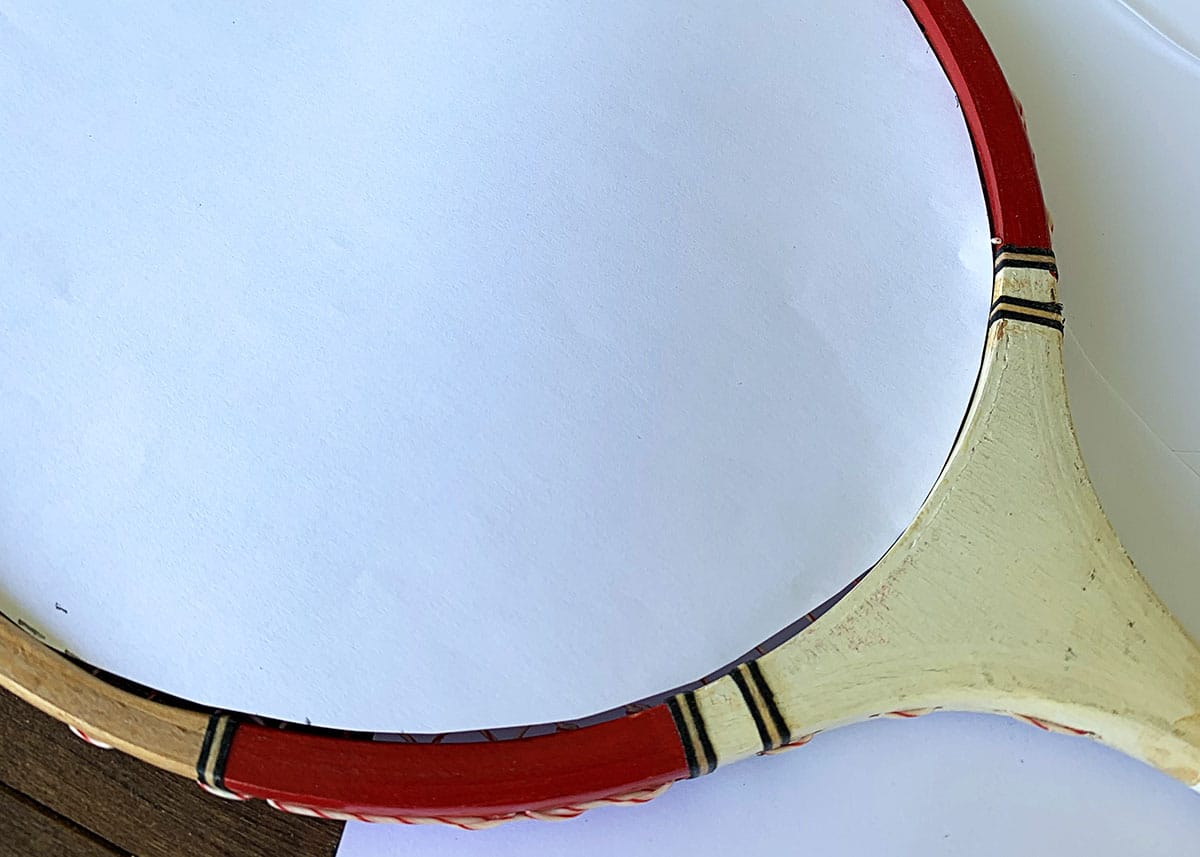 Cut out your cork with an X-acto knife using the template as a guide.
Then cut out the chalkboard with either a jig saw or a scroll saw. I used a jig saw only because I didn't have a scroll saw in my tool stash. I do think the scroll saw would have been quicker.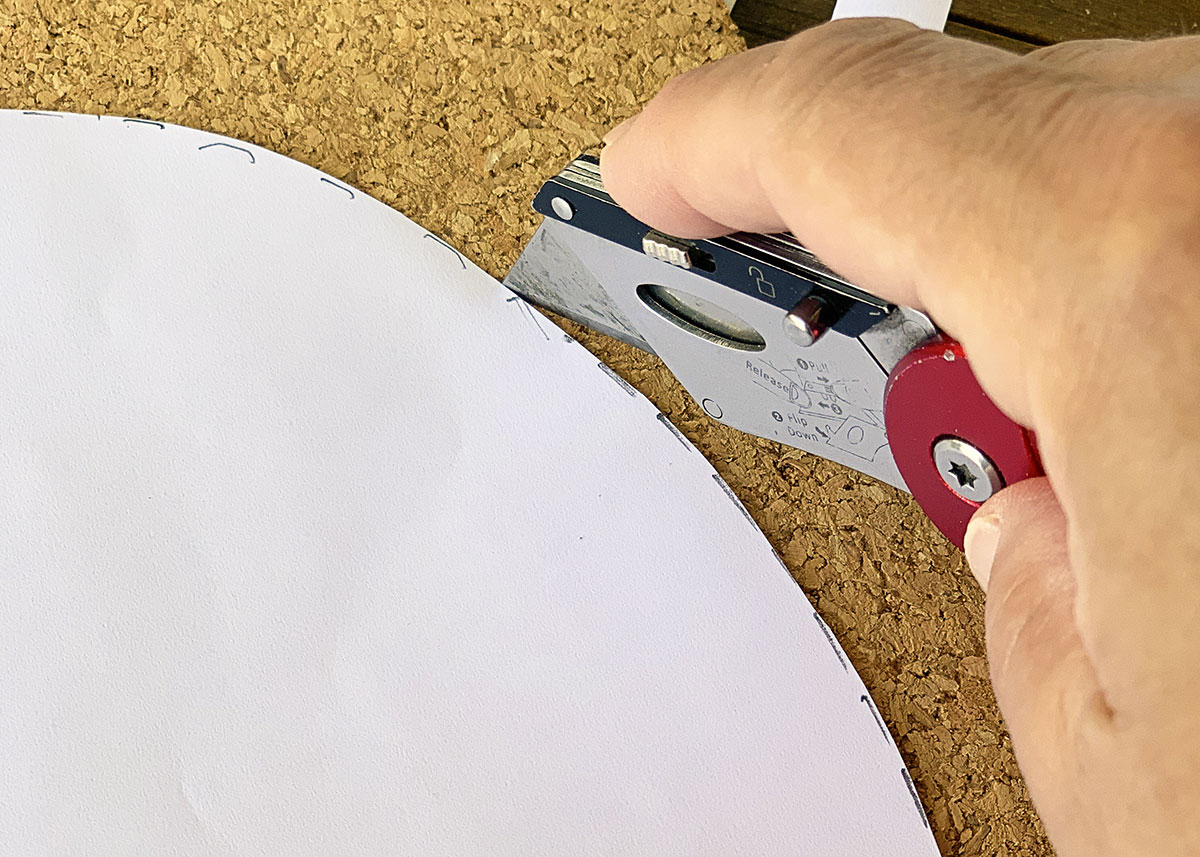 Please use all appropriate safety precautions because saws and X-acto knives are cutty and no one wants to go around with a few missing fingers just because they were in a hurry.
Adhere your cork and chalkboards to the tennis racket with your glue. Remember, you are placing this directly over the existing strings.
Attach a shuttlecock to the chalkboard racket to be used as a chalk holder.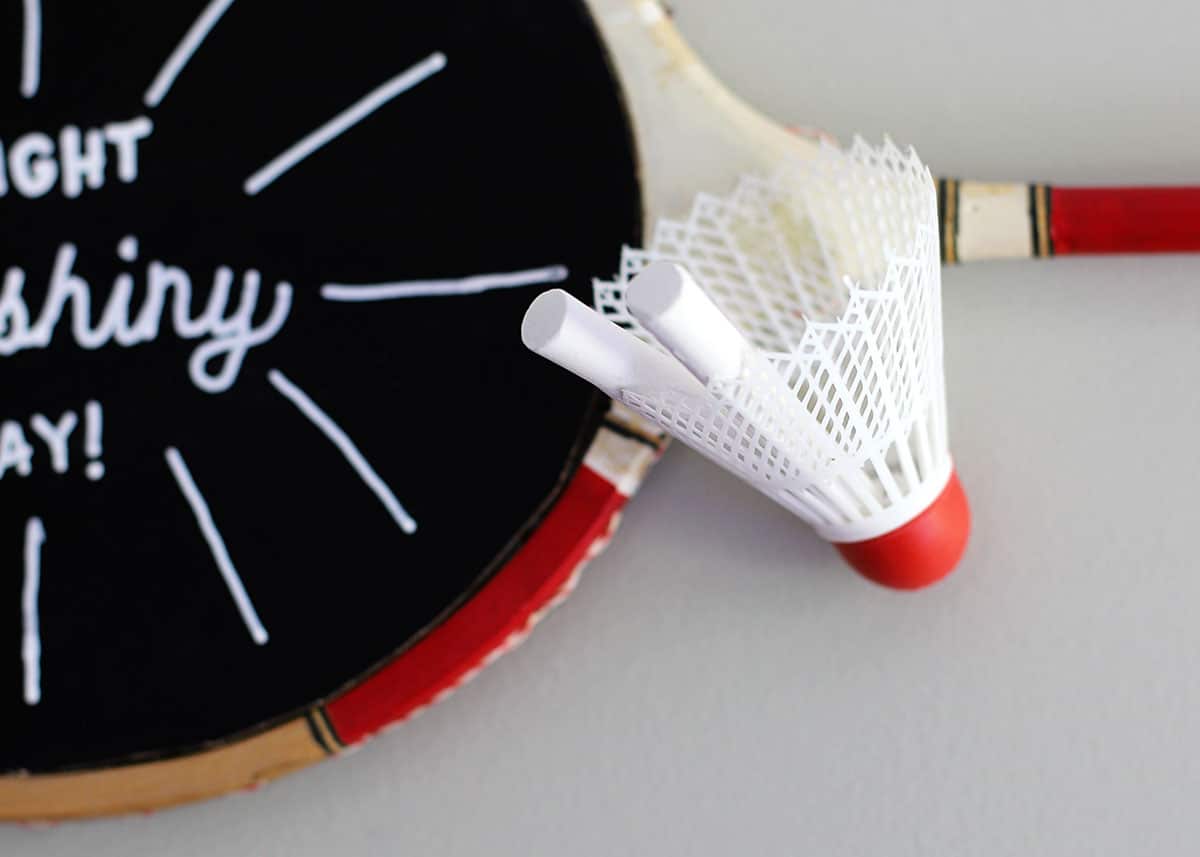 Be prepared for an organized life!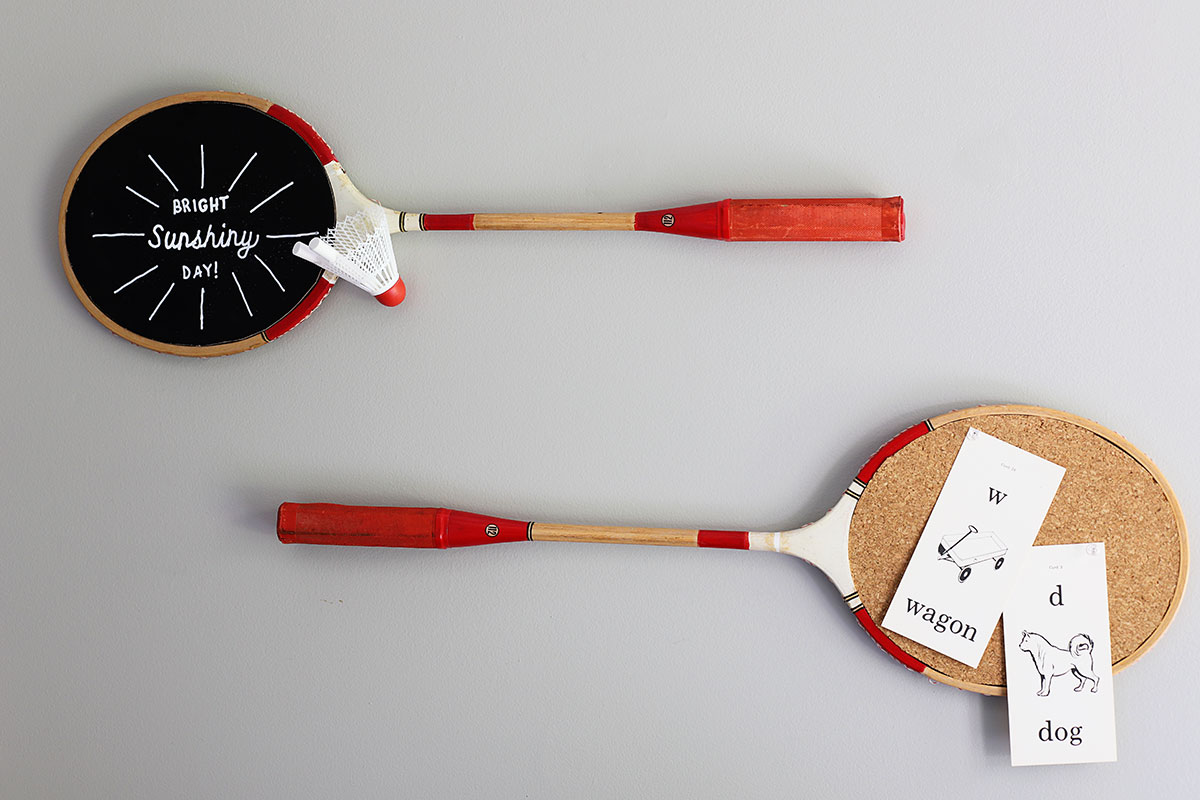 You could pin receipts, photos or all sorts of things to the bulletin board. I thought the flash cards were cute for right now though.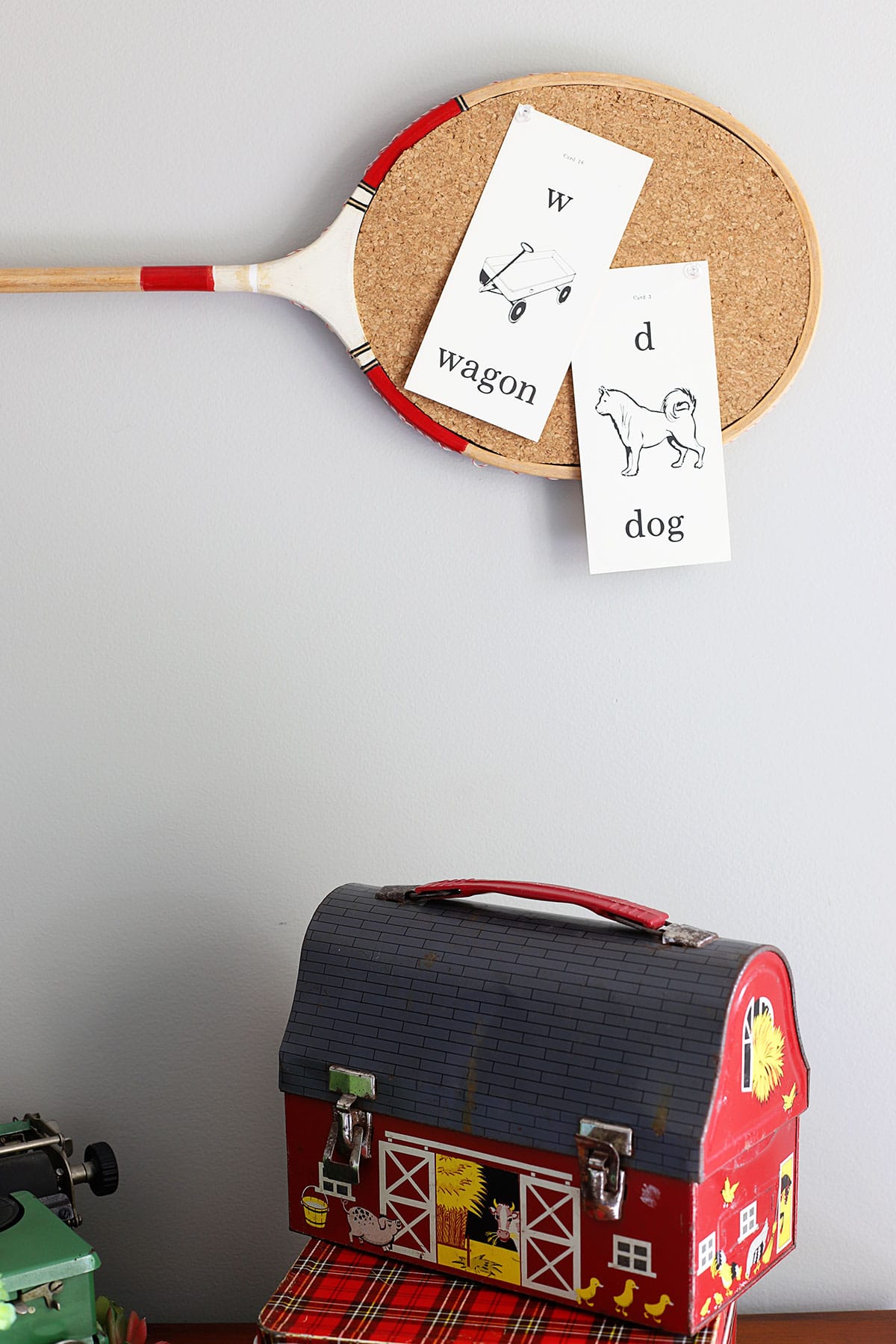 I got a little fancy with my chalkboard note (is that a Brady Bunch song?), but you could just as easily write reminders for the dog's vet appointment there or your grocery list.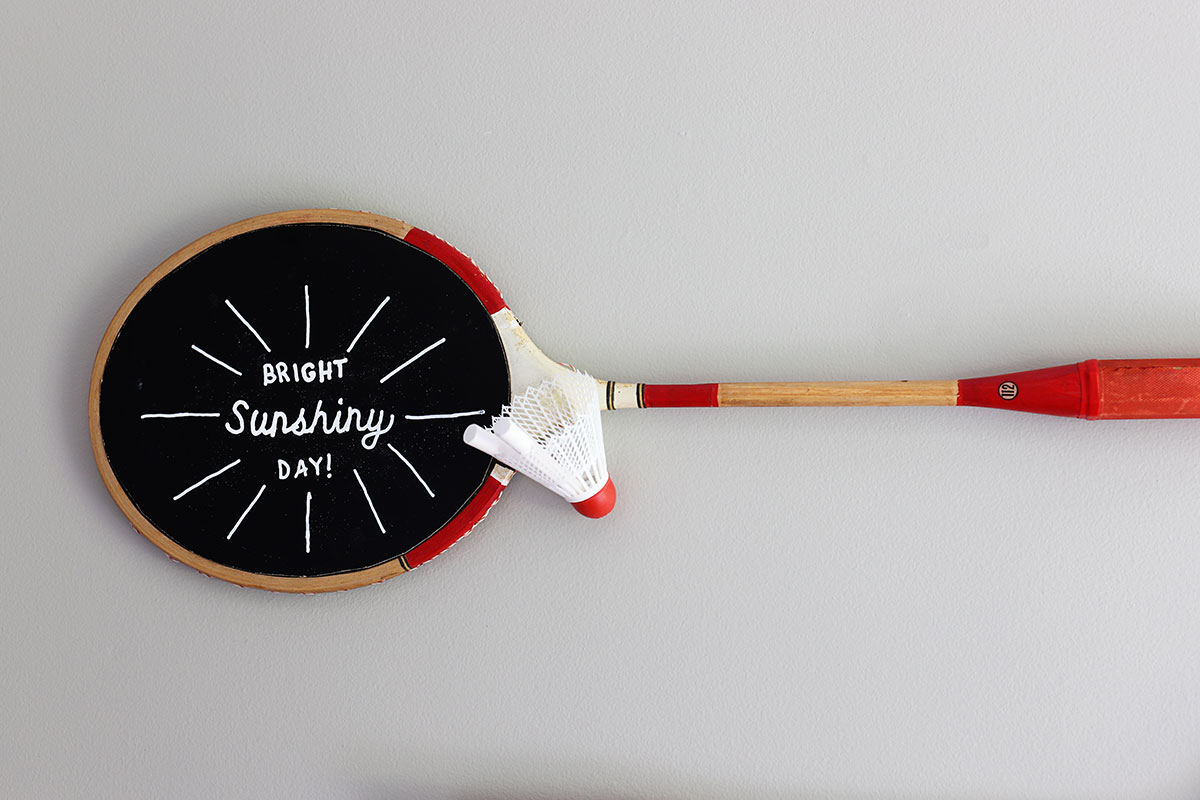 OK, now that you have your badminton game perfected, pop on over and see what my friends have done with their thrift store finds, because it's Thrift Store Decor Wednesday!!!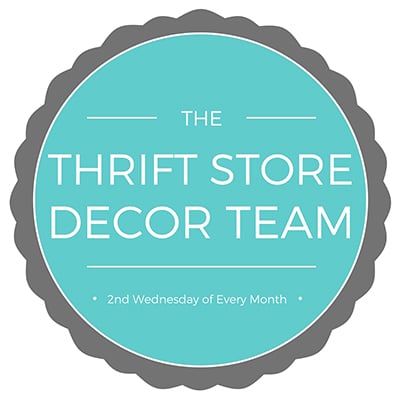 Petticoat Junktion - Burlap Gift Bags
My Repurposed Life - TV Tray Table Makeover
My Uncommon Slice Of Suburbia - Mirror Makeover
Sadie Seasongoods - Upcycling A Clam Hod As A Pumpkin Basket
Domestically Speaking - Octopus Shell Art
Our Southern Home - Carved Tray Makeover
House Of Hawthornes - Badminton Racket Repurpose (that's me)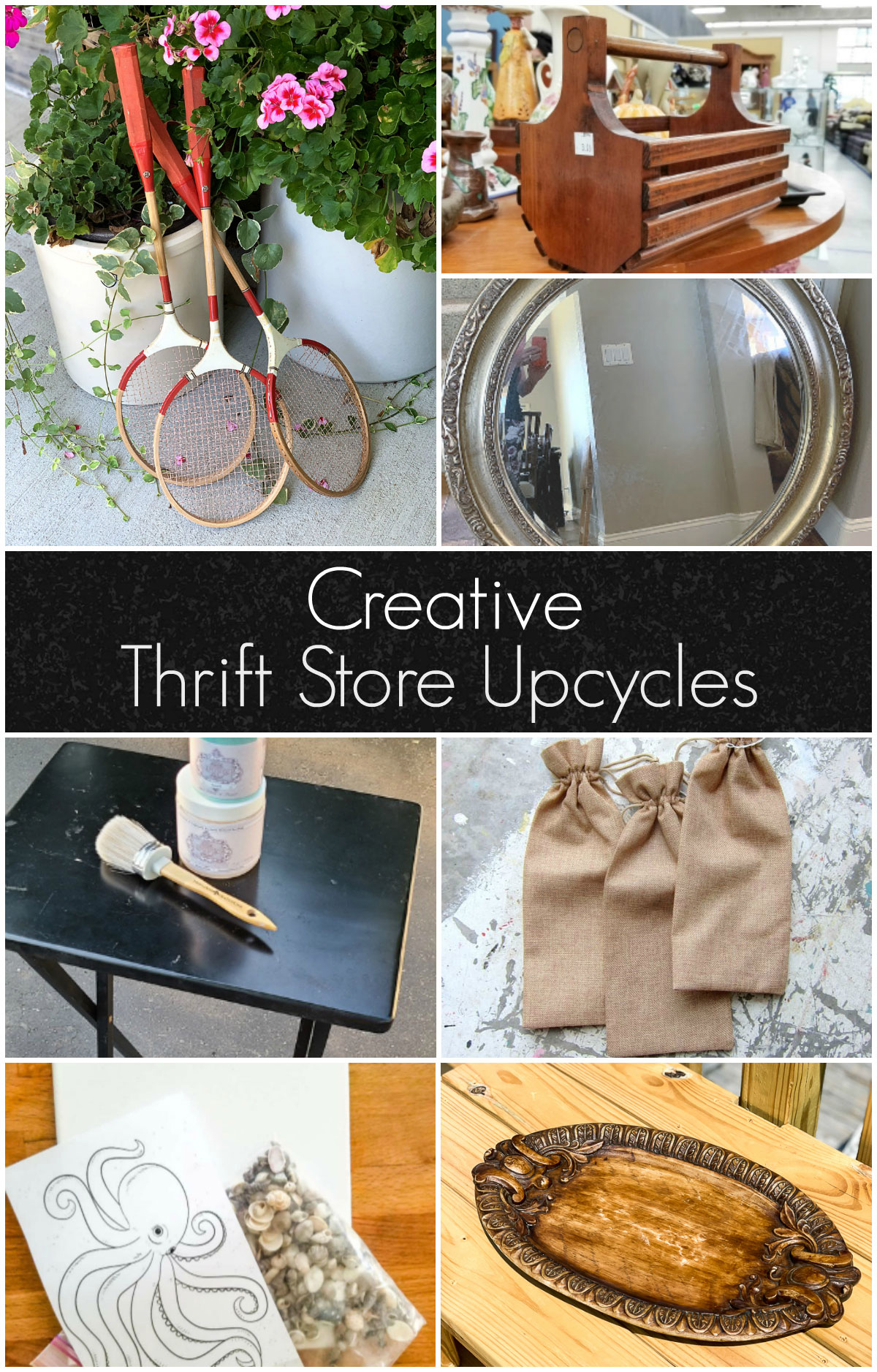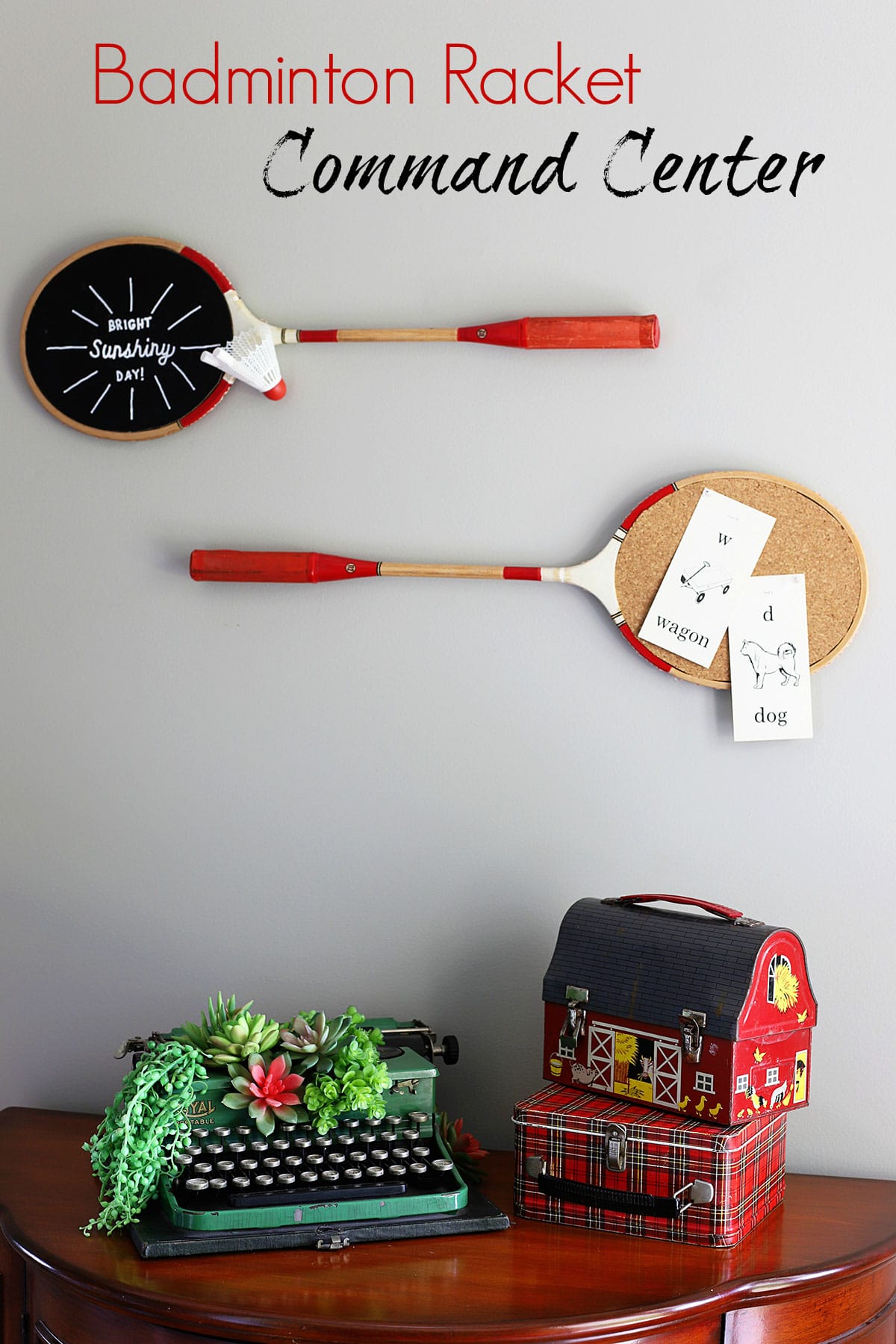 More posts you may enjoy:
Fun And Functional Vintage Croquet Set Repurpose
How To Upcycle Old Books Into Clocks