So there's two things this post could be about.
I'm drunk and don't know how to spell scotch. Or I'm loving my latest find.
Let's go with number 2.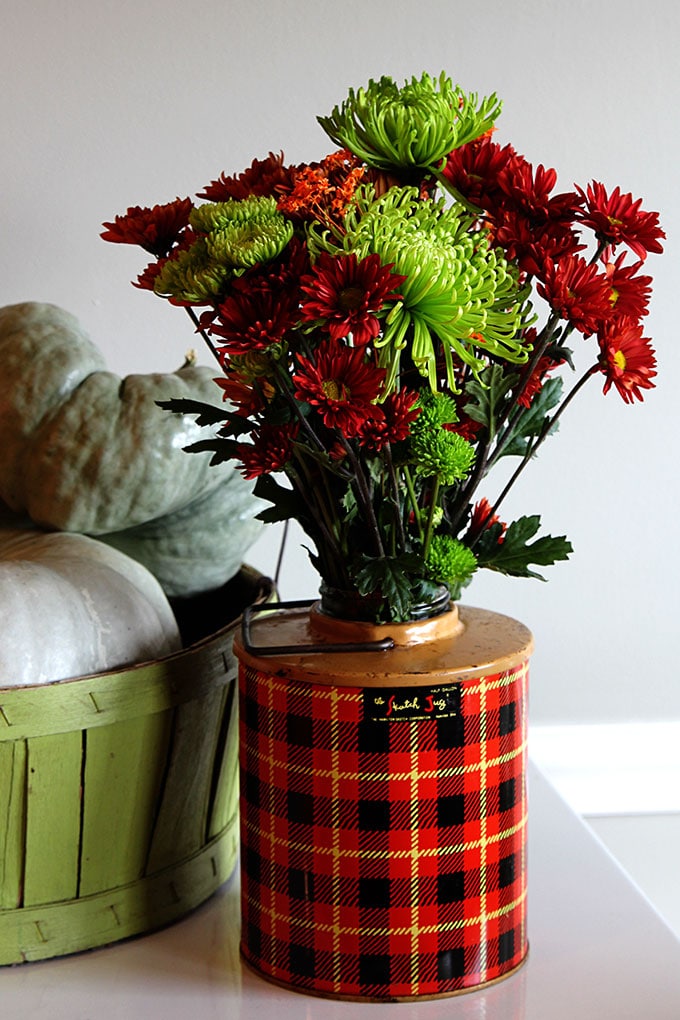 Last year this time, I found a Skotch Kooler plaid cooler at a barn sale.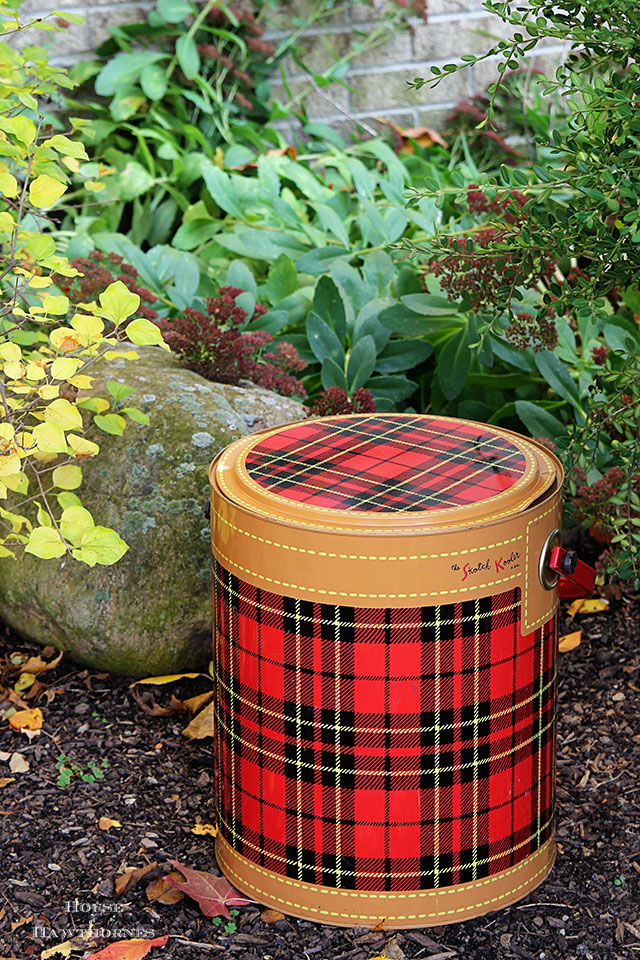 And I've used it pretty much ALL THE TIME since then.
Well, never as a cooler.
For example I used it in my A Vintage, Rustic, Industrial Holiday House Tour post.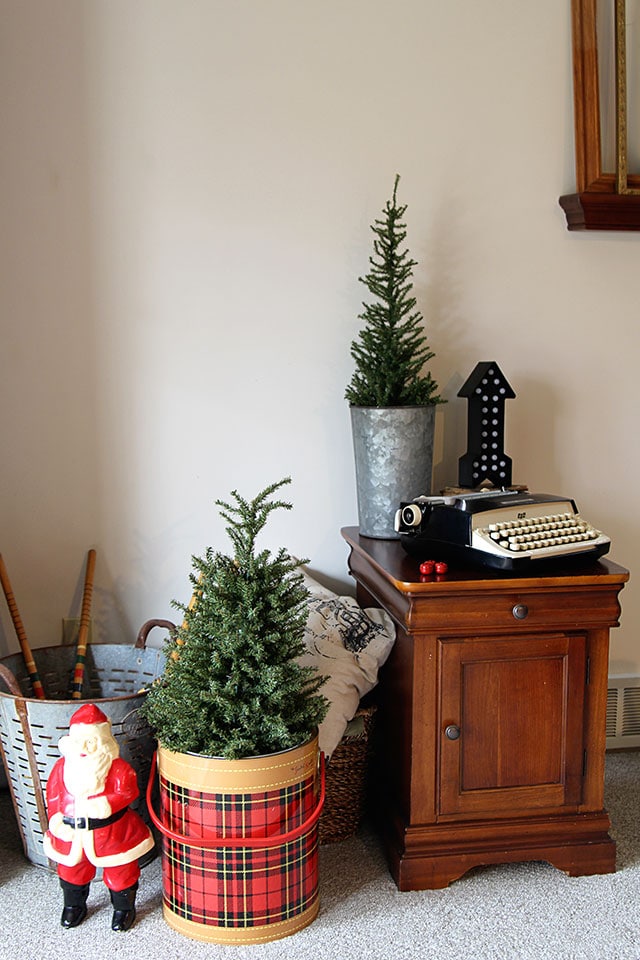 It's just about perfect for holding a small Christmas tree.
So I was super stoked when I saw its little itty bitty cousin, the Skotch Jug, at an out-of-the-way antique mall yesterday.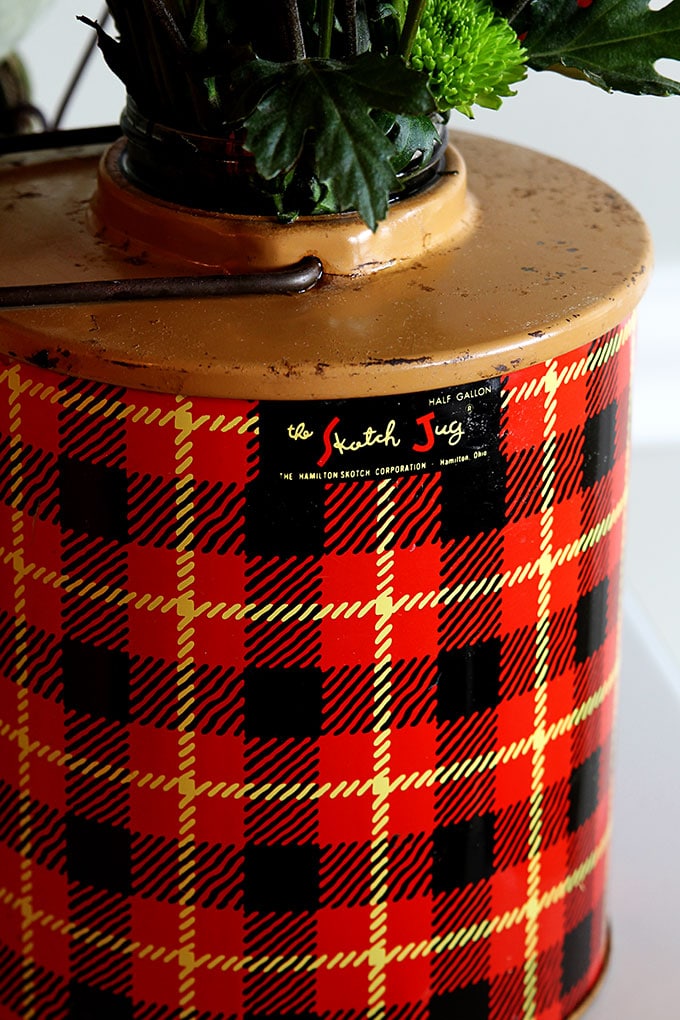 It's a half-gallon size, maybe about 10 inches tall and I guess it's supposed to hold Kool-Aid and other liquid beverages.
Or flowers. Flowers work too!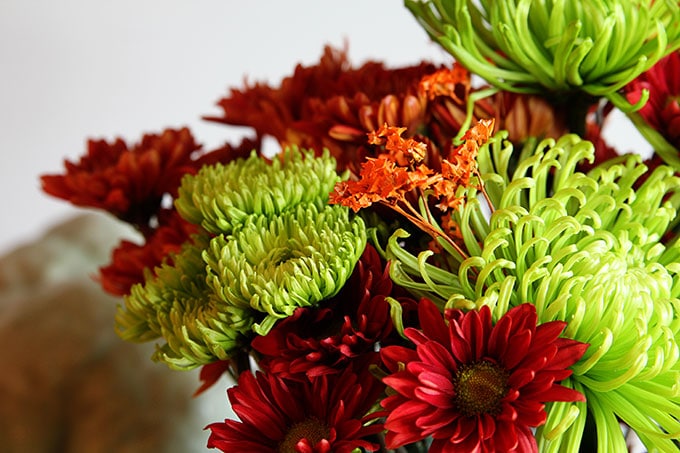 I just realized that I didn't take any photos of it with the lid on. Anyhow, it has a lid with a little pour spout attached. Use your imaginations please.