Although I originally made these faux zinc numbers for the holidays, they are perfect just about any time of year. You could make some with the year you got married, your street address or your children's birth dates. Or heck, once you get into the letters instead of numbers the possibilities are endless - names, initials, whatever you want to say in big old shout-it-from-the-rooftop letters.
Remember Mary's big old M on the wall of her apartment on the Mary Tyler Moore Show! You've got the idea!
The other day I knocked these zinc-like numbers out in no time.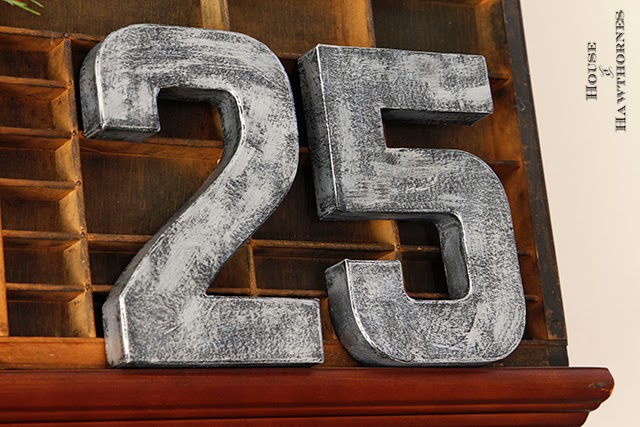 Materials:
Cardboard numbers - I bought them at Hobby Lobby ($2.49 ea)
Craft paint in dark black - I used Americana brand's Lamp Black
Craft paint in gray - I used Americana brand's Zinc
Craft paint in metallic silver - I used DecorArt brand's Dazzling Metallics in Shimmering Silver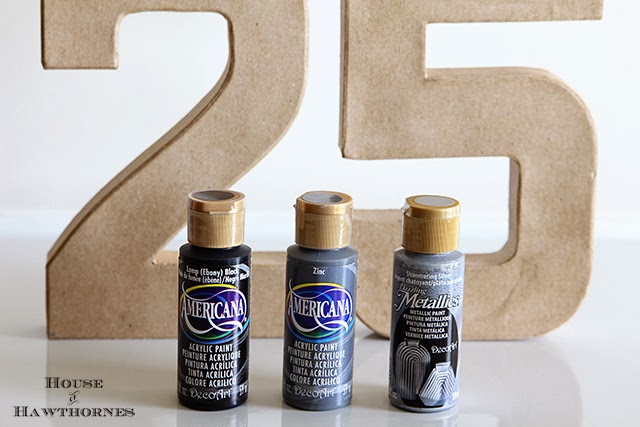 I started out painting the numbers with the dark black and let that dry to the touch. I coated the entire number on the front and sides.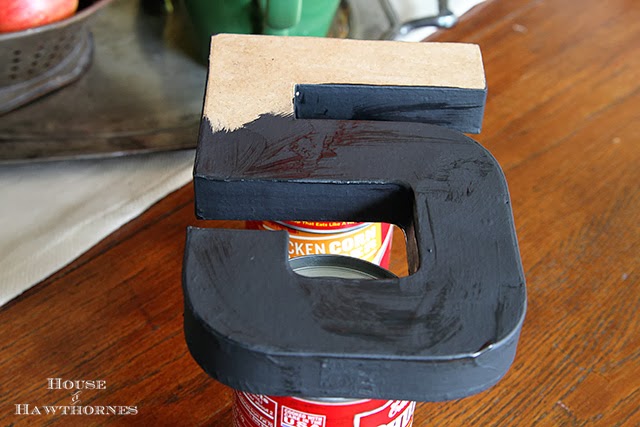 I added a coat of the gray color using a dry brush technique.
To dry brush, I dabbed the paintbrush into the paint and then pounced it on a paper towel so that very little paint was left on the brush. And just putting it here and there using short brush strokes.
I let that dry to the touch.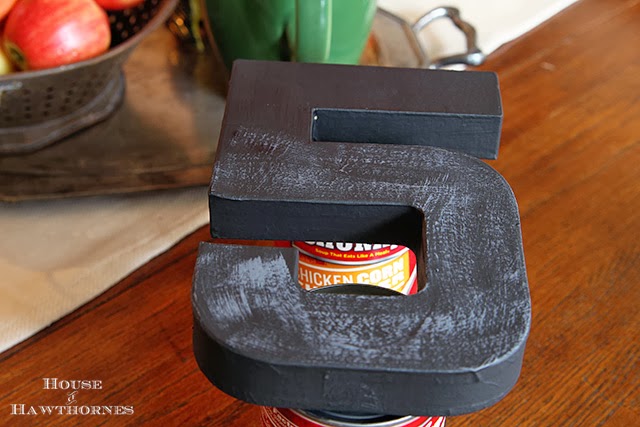 Then I added the shiny silver color, also using the dry brush technique and using short brush strokes. I would say I coated it 82 maybe 83%, so that there was still a fair amount of black left showing through.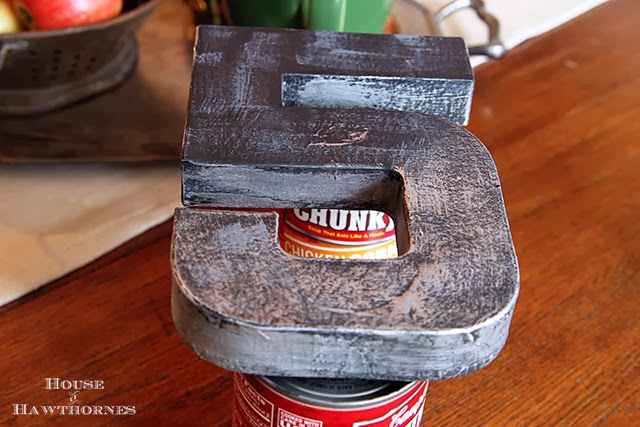 I think they look fairly zinc-ish.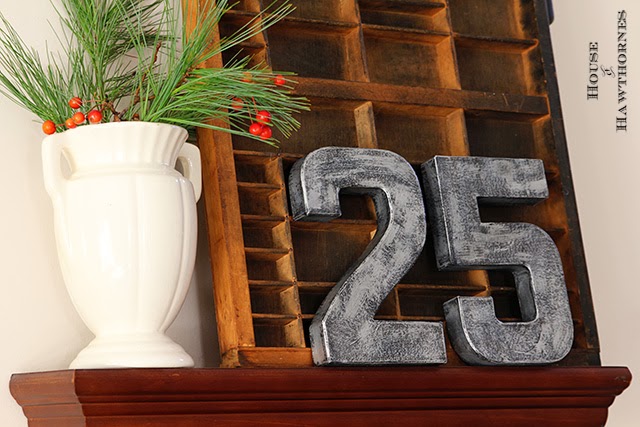 After I got done, I thought maybe it was too obtuse a reference. Would people understand the 2 and the 5 were for December 25th?
So I added the greenery and berries (totally stolen out of my yard) just to make sure it was understood that they were for Christmas and not representing my age.
'Cause you all know I get mistaken for 25 All. The. Time!