Birds are my thing right now.
Used to be china dogs. Now it's china birds. Next it will be china platypuses.
I know china figurines are probably thought to be a bit Great-Grandmotherly, but I'm on a campaign to make them cool again! Just watch, Pottery Barn will be all about china figurines in their next catalog.
But how do you decorate with china birds without making them too kitschy?
Decorating With China Bird Figurines
In The Hallway
This little bird themed table is in the hallway between two of the bedrooms.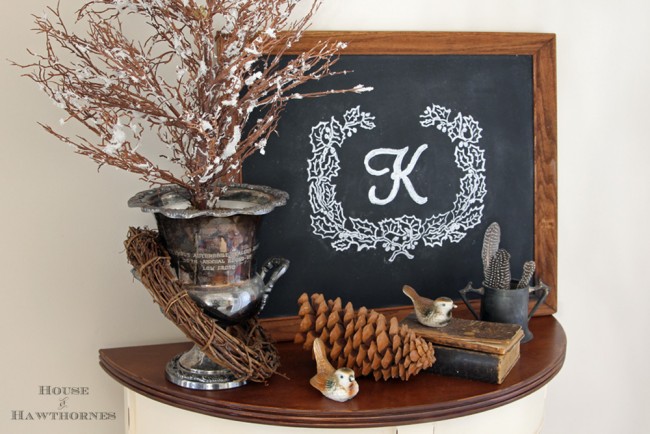 It all started with some salt and pepper shakers found at the thrift store.
I added some brown vintage books for height, some old silver pieces and a chalkboard.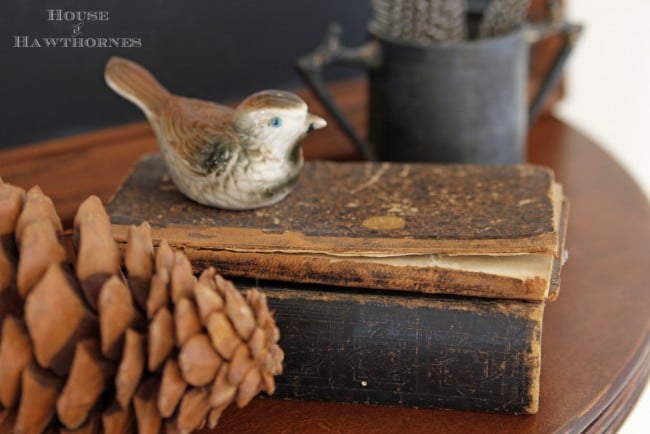 And a huge pinecone to fill up some space.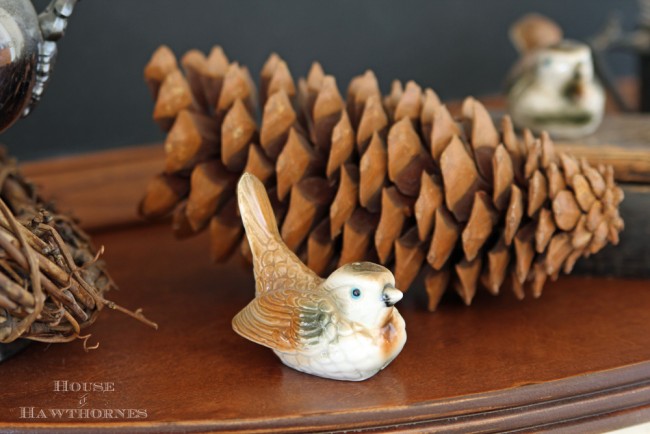 It's all very dark earth tones. Perfect for a winter look.
In The Living Room
I also used the bird theme on my coffee table vignette in the living room.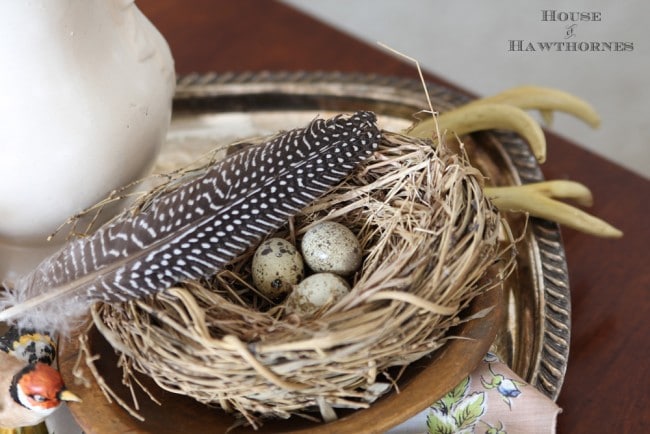 This brown little bone china bird figurine is a piece of English chinaware.
On the bottom it says Designed and Modelled by J.T. Jones and manufactured by Crowns Staff England.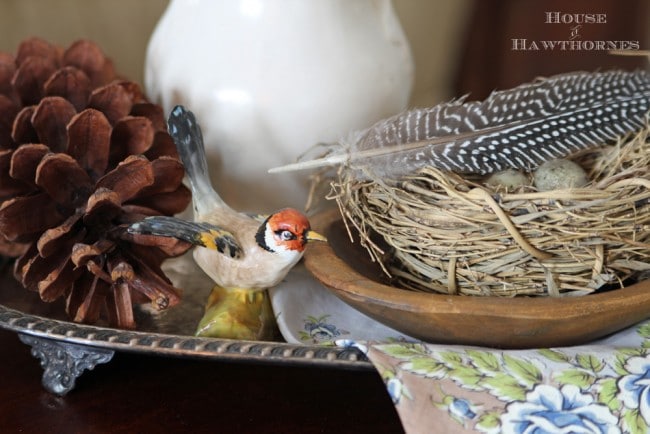 I found this old hankie in my stash and it was the perfect colors to go with my muted decor.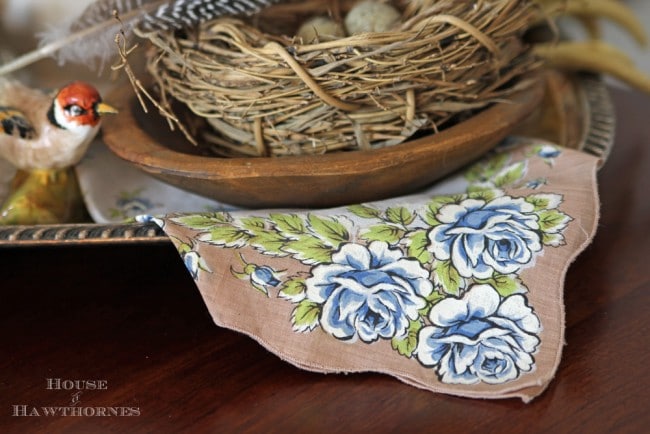 I carried over the pinecone theme and added a nest with a feather and a pottery vase to round out the vignette.
It all sets atop a thrifted silver tray.
A tray is a great way to keep the vignette contained and also makes it so much easier to dust around!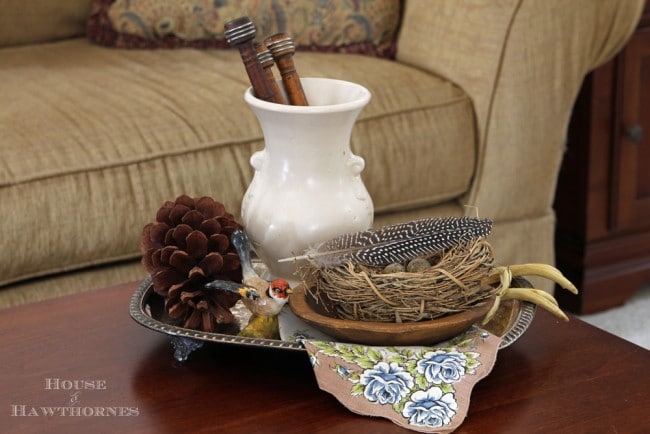 In The Entryway
Finally, I also used birds and pinecones on my entryway table.
Nothing too fussy, just a vase of pinecone greenery, a typewriter and a bird.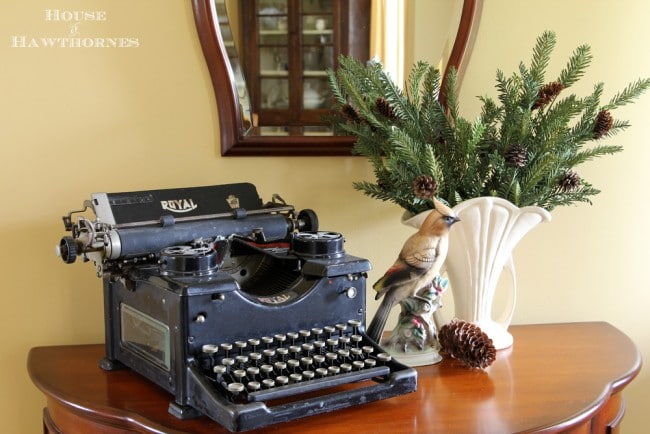 Tippi Hedren has nothing on me.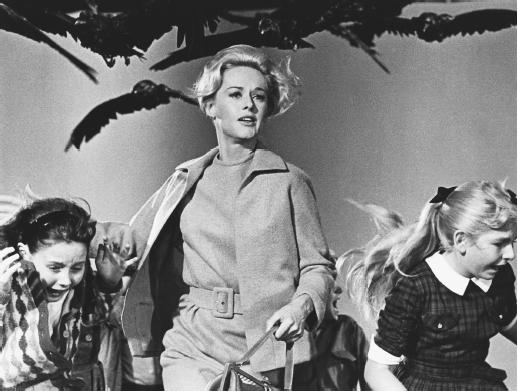 Run, Tippi, run!
Other posts you may enjoy:
Pinecones For Winter Home Decor