Birds are my thing right now.
Used to be china dogs. Now it's china birds. Next it will be china platypuses.
I know china statue type things are probably a bit Great-Grandmotherly, but I'm on a campaign to make them cool again! Just watch, Pottery Barn will be all about china figurines in their next catalog.
Exhibit A - This little table in the hallway between two of the bedrooms.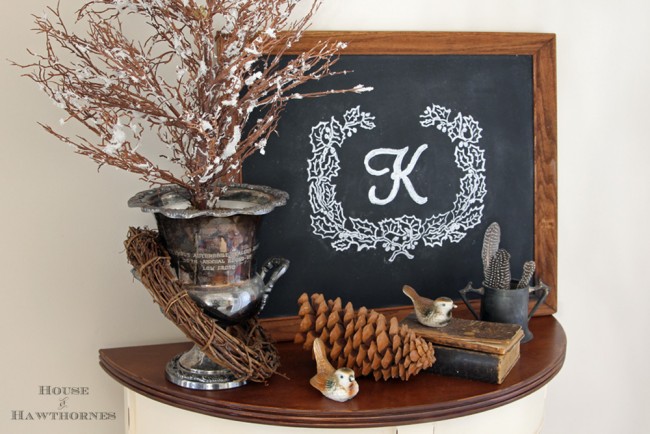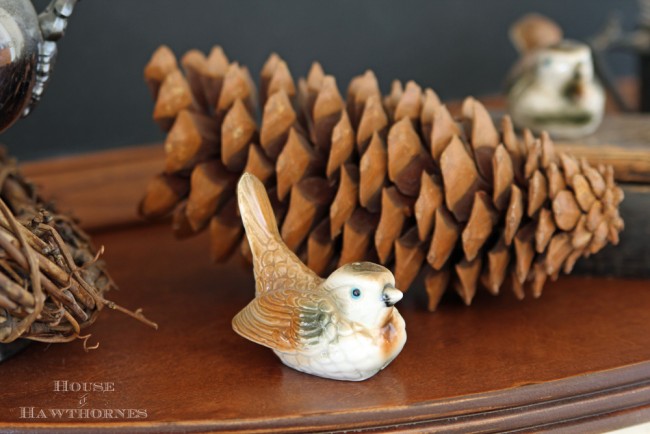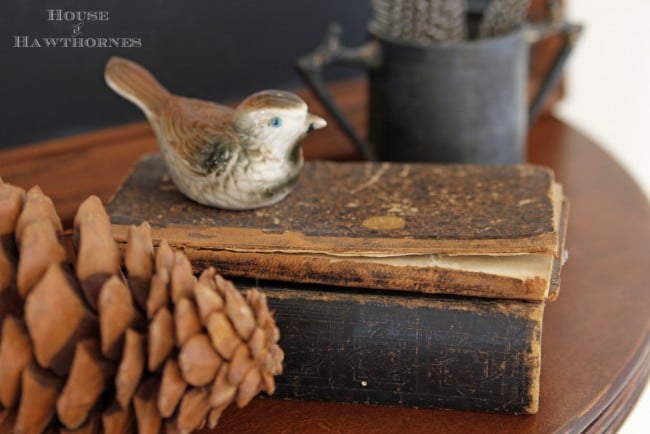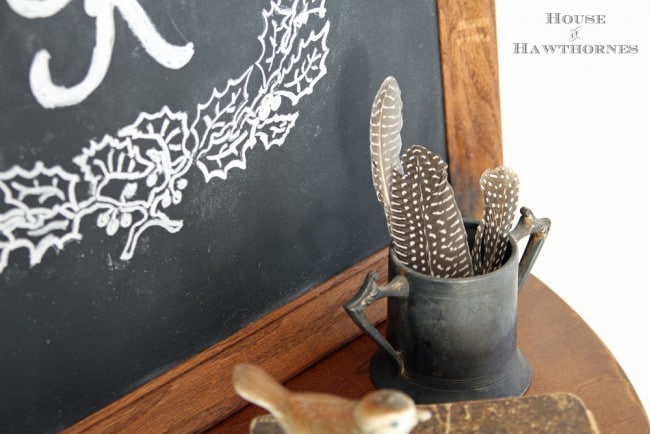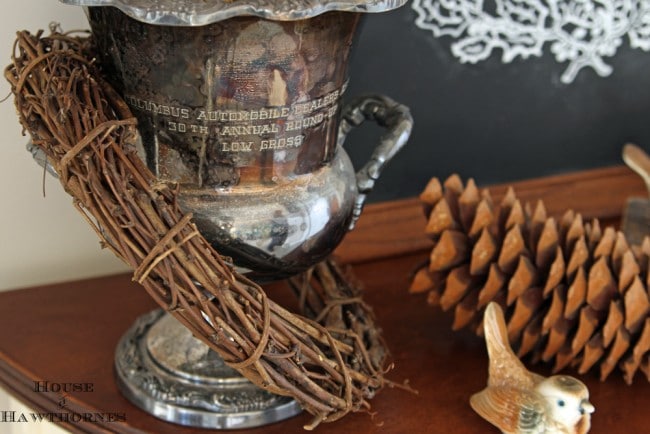 Exhibit B - My coffee table vignette in the living room.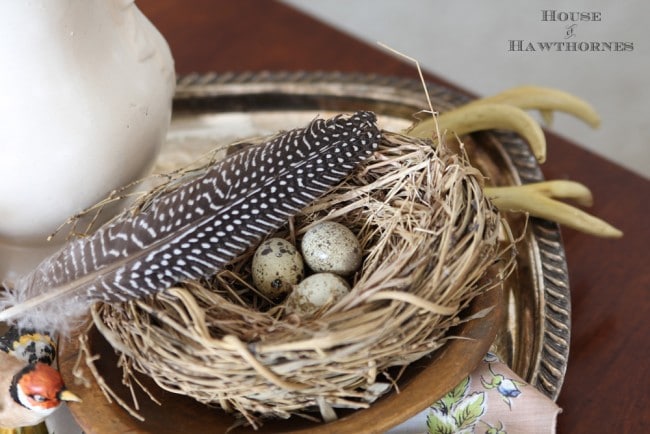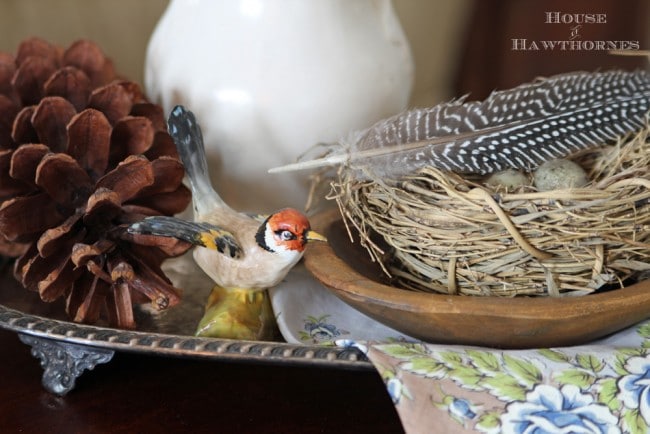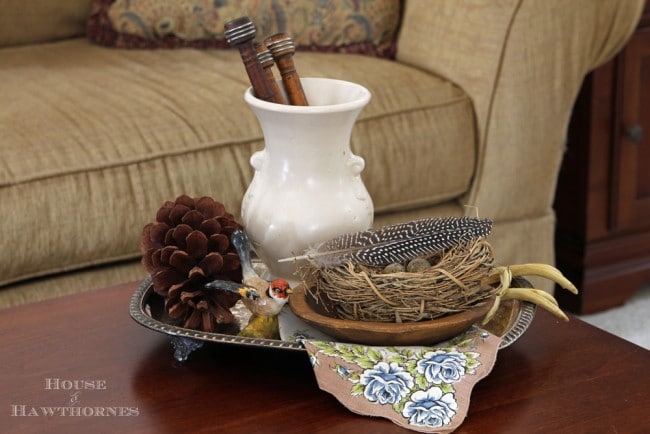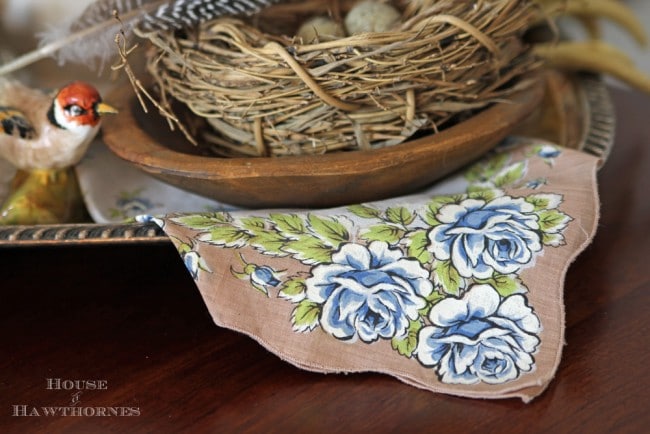 Exhibit C - My entryway table that I showed in my last post.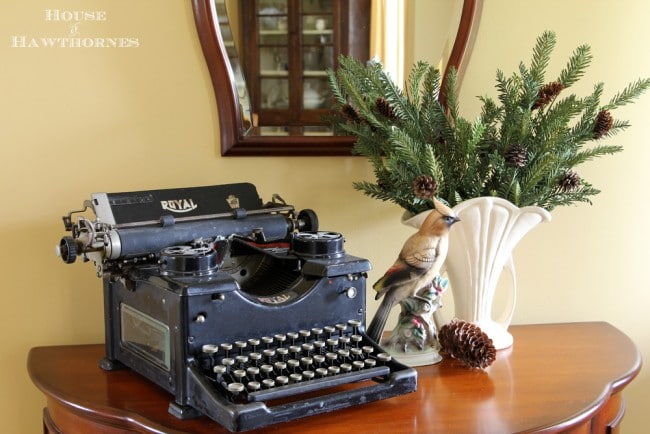 Tippi Hedren has nothing on me.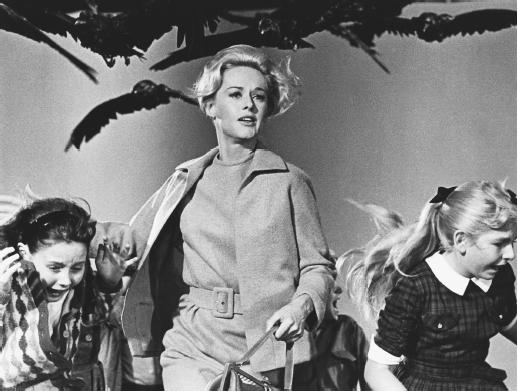 Run, Tippi, run!
Other posts you may enjoy:
Pinecones For Winter Home Decor