I decided to change out my winter entryway table decor for a little bit of non-Easter related spring decor.
I think I am going to go non-Easter related this year, just because my Easter stuff is packed away in the attic above the garage and I don't feel like climbing the ladder all the way up there to get it down. Just to have to turn around and drag it back up there again in a few weeks. Call me lazy, I'm sure the Easter Bunny will agree with you.
So, what says non-Easter related spring decor more than birds?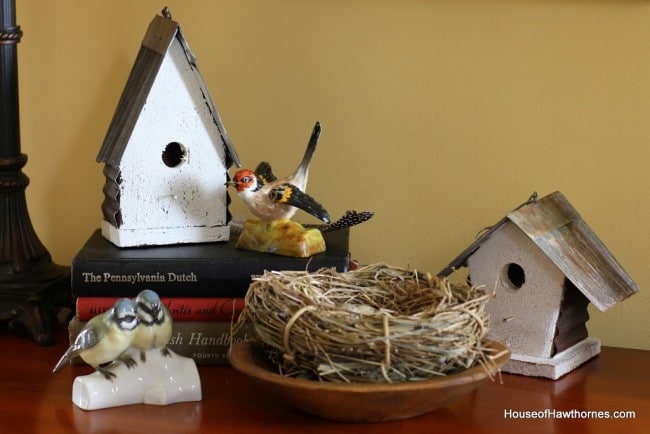 I bought these birdhouse ornaments and the bird's nest on clearance after Christmas (I guess nature inspired trees weren't big around these parts this year), with the thought that they would be cute for spring. The nest is setting in a small dough bowl.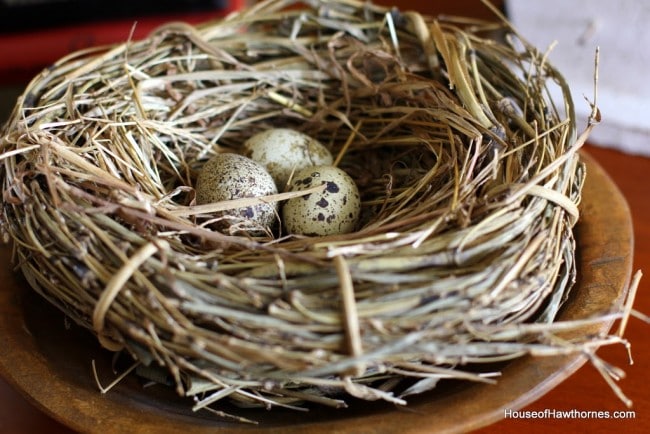 They were part of Katie Brown's Christmas line at the Meijer stores around here (Ohio, Indiana, Kentucky, Michigan and Illinois). I like the rusty tin roofs on these.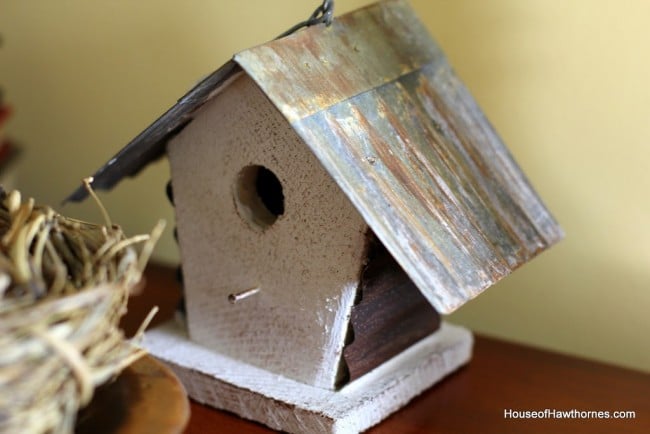 Katie Brown has some very cute stuff, but I tend to wait until it goes on clearance to buy them. Seeing as how I'm cheap and all that.
These are some vintage birds that my MIL gave me. This one is from England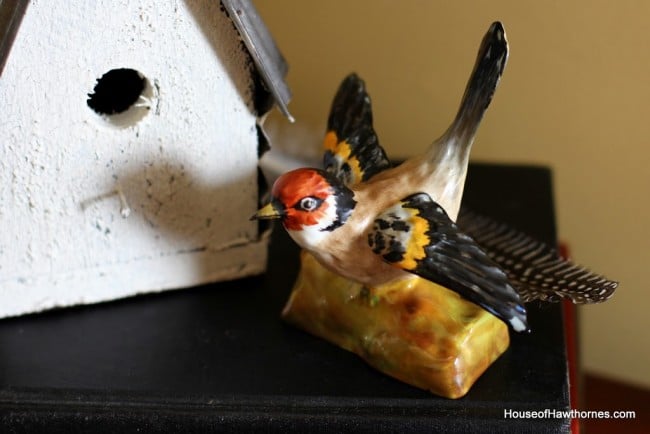 and this one if from Germany.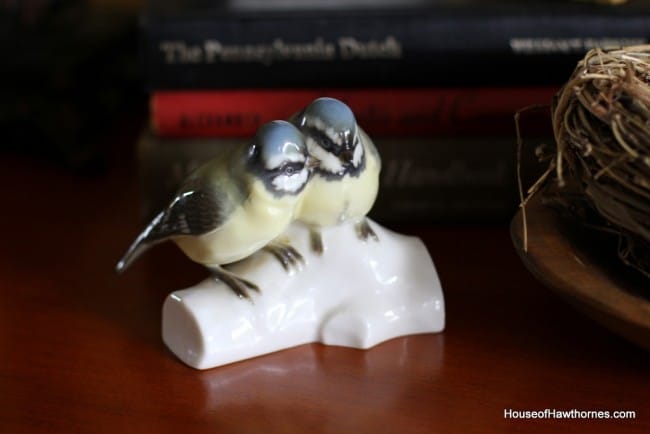 BTW, I switched to the new Timeline for my blog's Facebook page. Check it out when you have a second. You wouldn't believe how much time I spent reading about how the new Timeline works for pages, theories behind how to best utilize the Timeline and designing what I wanted it to look like, just to basically come back with something suspiciously close to the look of my blog header.