Today the Thrift Store Decor Team is going to the beach! Grab your sand bucket and bathing suit and meet me at the cabana.
I'm showcasing some of my favorite easy DIY beach decor crafts and projects for you to get you in the summer mood.

And after you've visited the beach, stick around to the bottom to see over 100 more thrifty summer DIYs in all sorts of themes.
Patriotic decor, backyard upgrades, patio refreshes.
You name it, we've got it.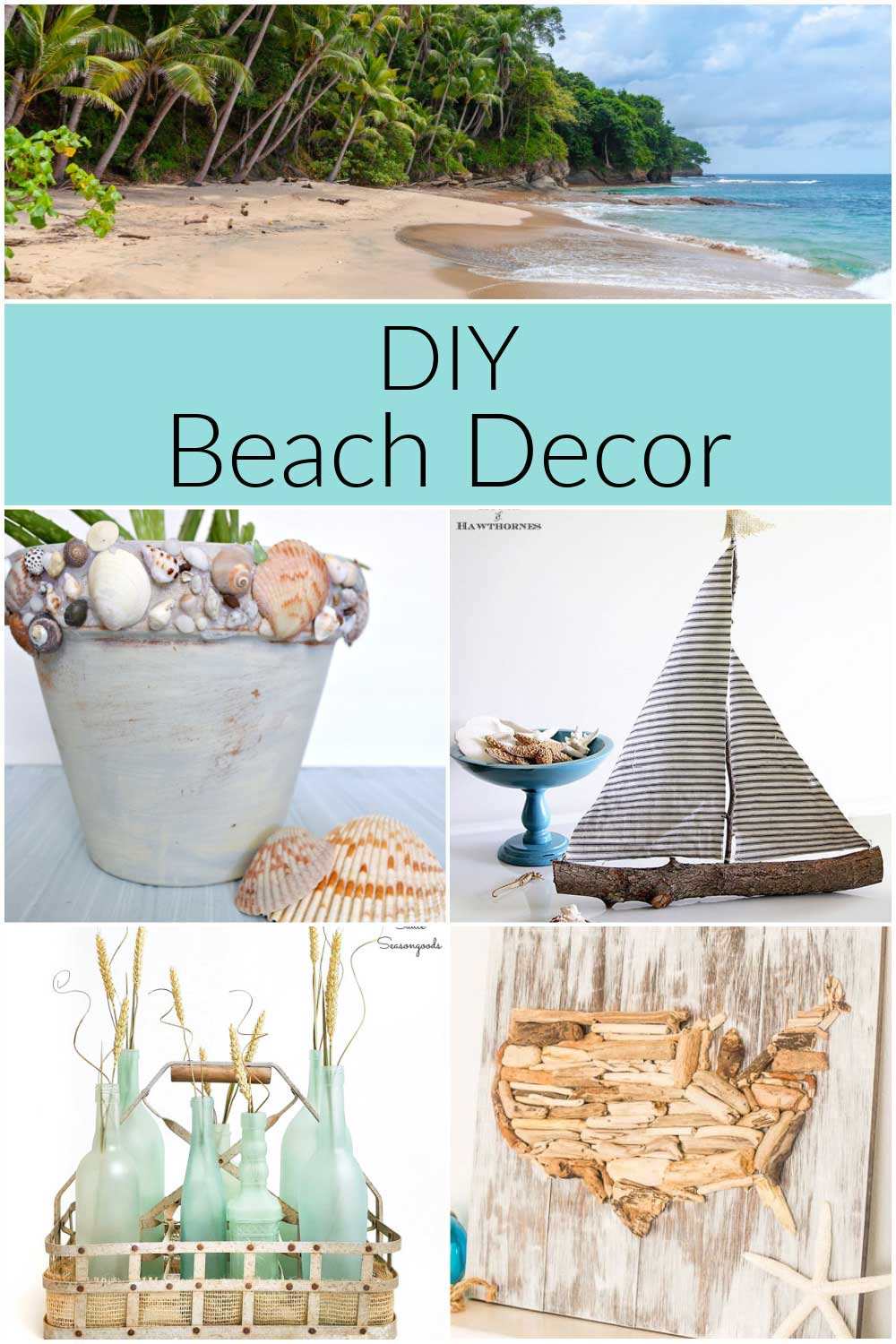 My Favorite DIY Beach Decor Projects From The Thrift Store Decor Team: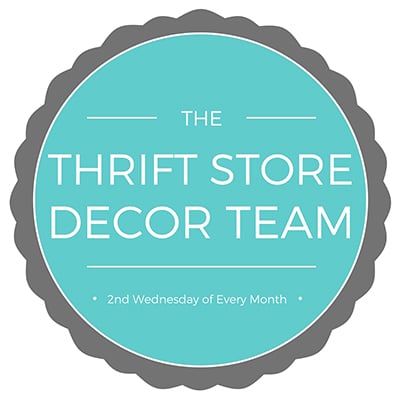 DIY Rustic Sailboat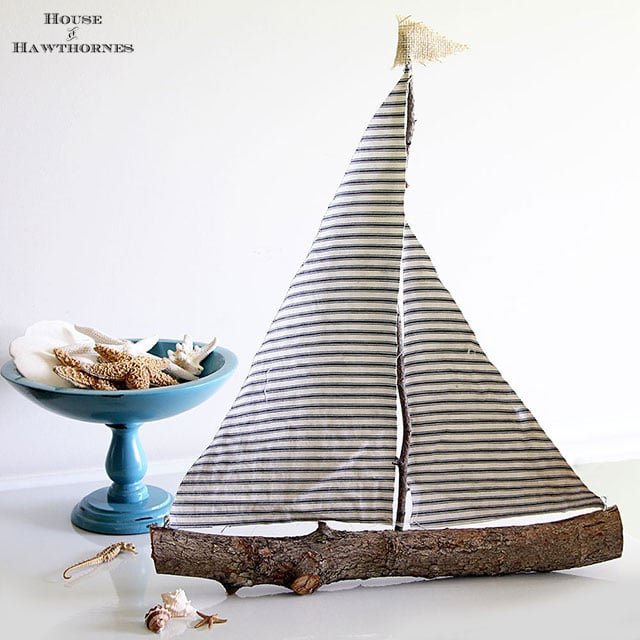 I created this sailboat from a tree that came down in a little tornado we had in my backyard (F-0 and nothing more than a few trees toppled, thank God). No tornado required for you to make your own though.

I made this 5 years ago and it continues to be one of my more popular projects and so EASY to make.
View More Details
DIY Nautical Patriotic Banner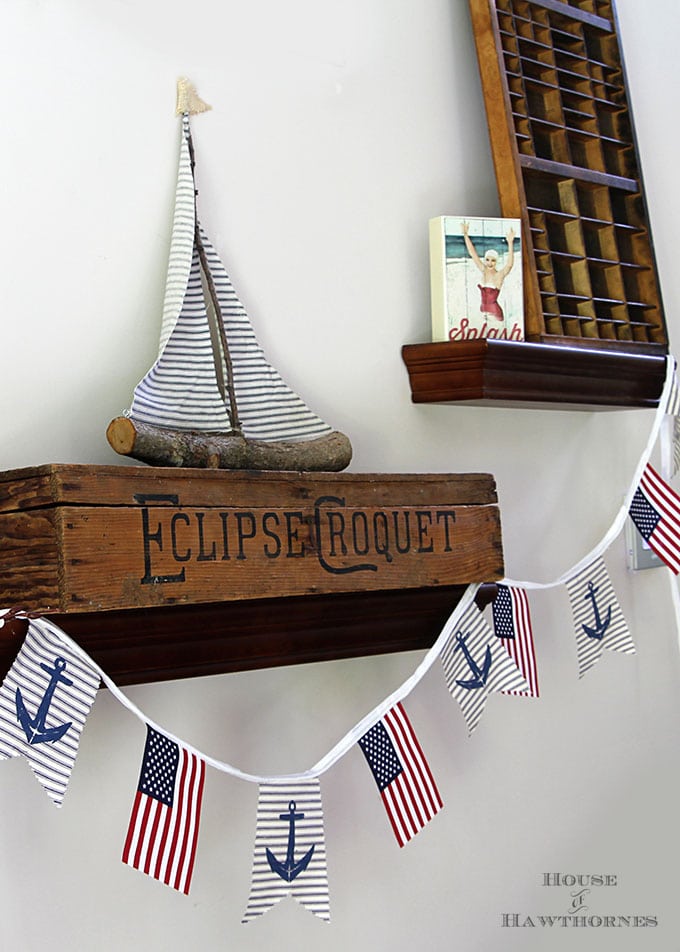 You can also see my sailboat in this project where I show you a quick and easy way to make a patriotic banner!

Seriously, it's VERY quick!
View More Details
DIY Succulent Planter Bowl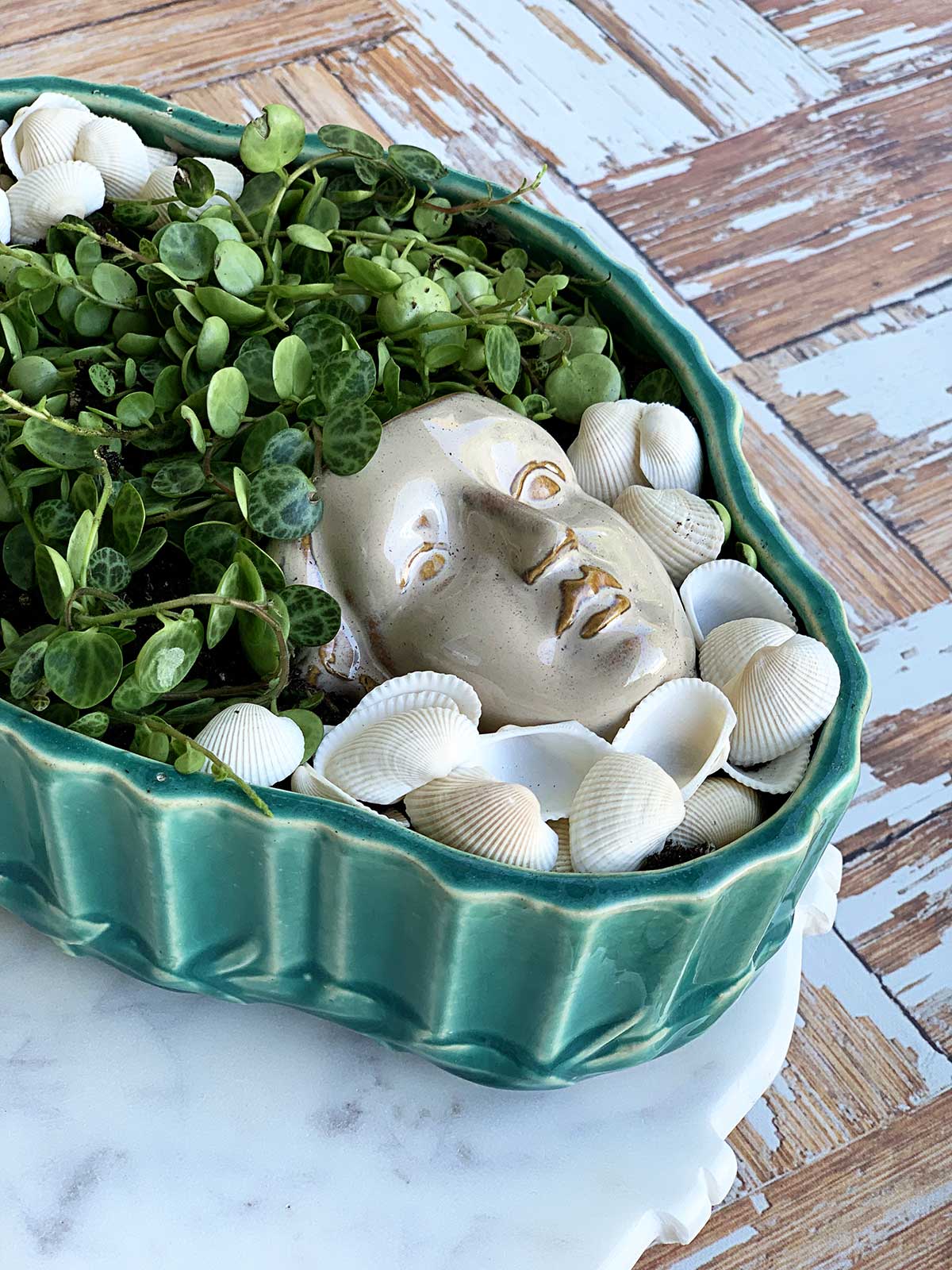 Learn how to make a FUN succulent planter in a blub bowl. Also includes tips on planting in a bowl with no drainage holes.

You can either make this in a tabletop sized planter or go all out and do it in a larger outdoor planter!
View More Details
Driftwood Map DIY Project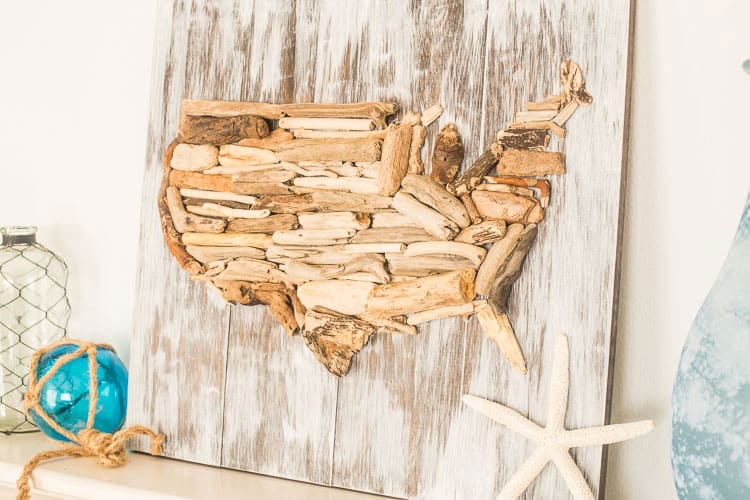 Driftwood DIY projects are all the rage this year, and this cute map of the United States is PERFECT for the 4th of July!

Made by Maryann from Domestically Speaking
View More Details
DIY Sea Glass Beach Decor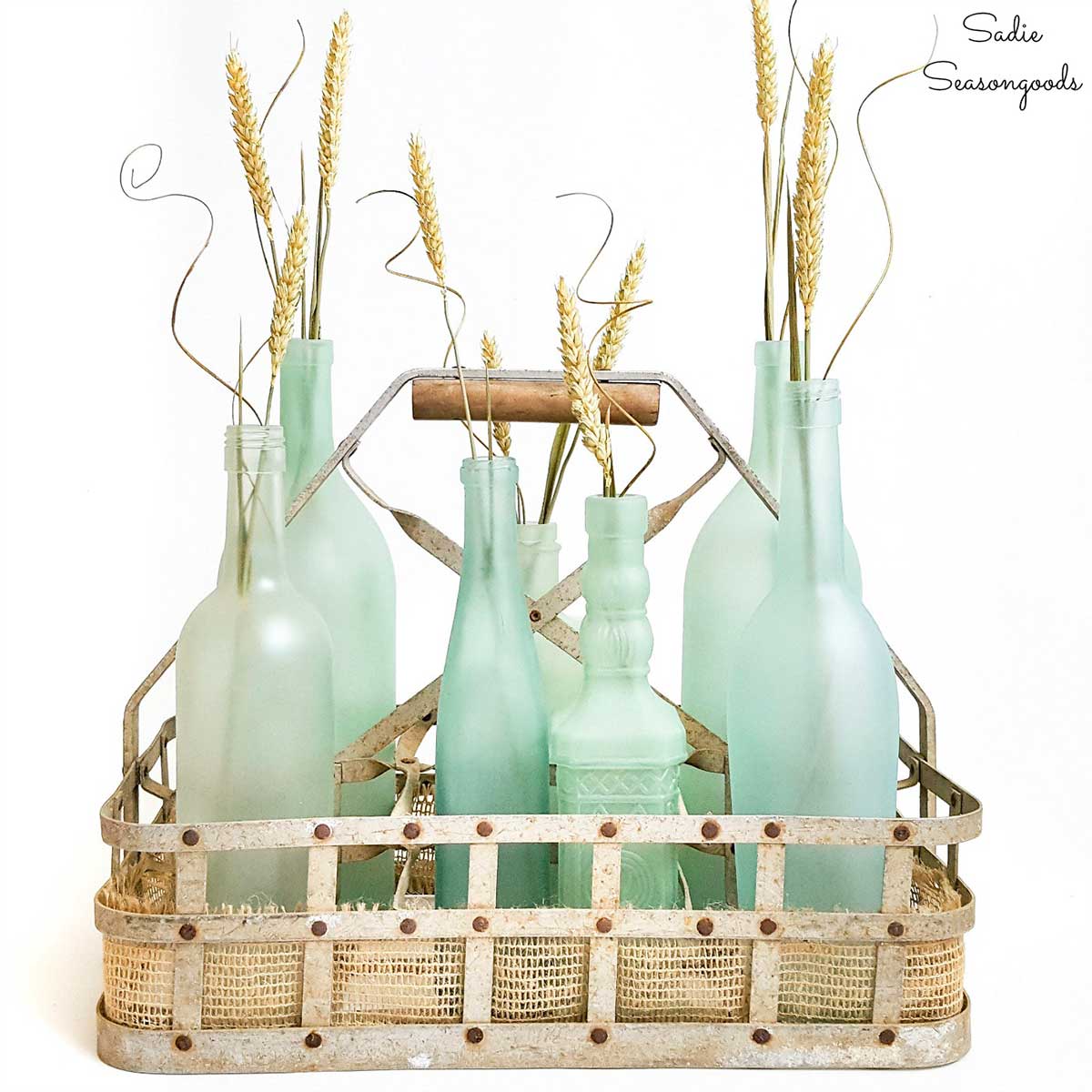 A summer beach scene made from some discarded beverage bottles straight out of the recycling bin. A great example of what a little bit of paint and imagination can do!

Made by Sarah at Sadie Seasongoods
View More Details
DIY Shell Covered Planter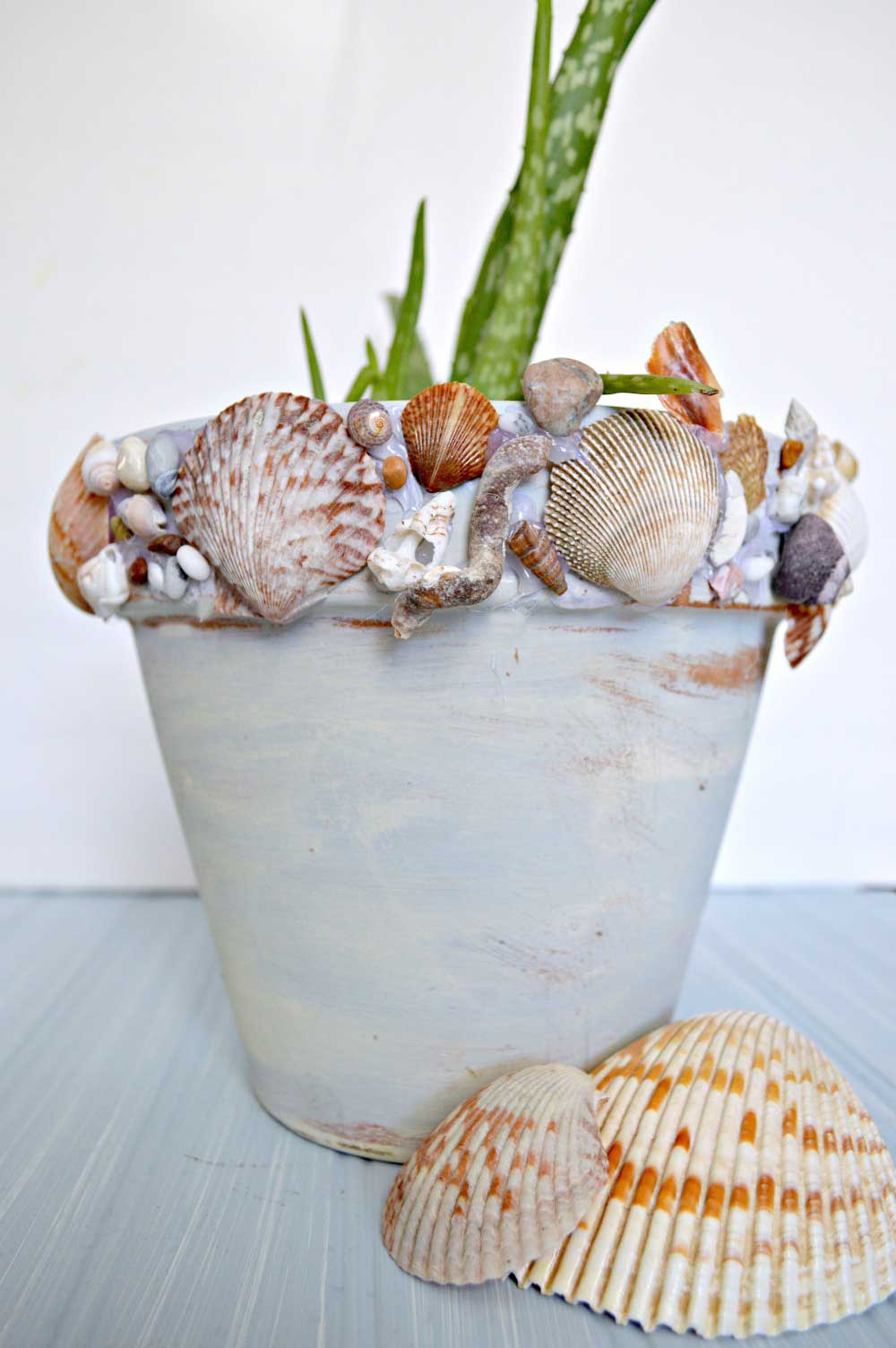 This sea shell covered flower pot is a quick and easy DIY with a lot of personality. It can be either used as an actual flower pot (how cute would this be on your porch?) or could even be used to hold napkins and silverware on the patio.

Made by Kristin at My Uncommon Slice Of Suburbia
View More Details
Nautical Lighting From Reclaimed Landscape Timbers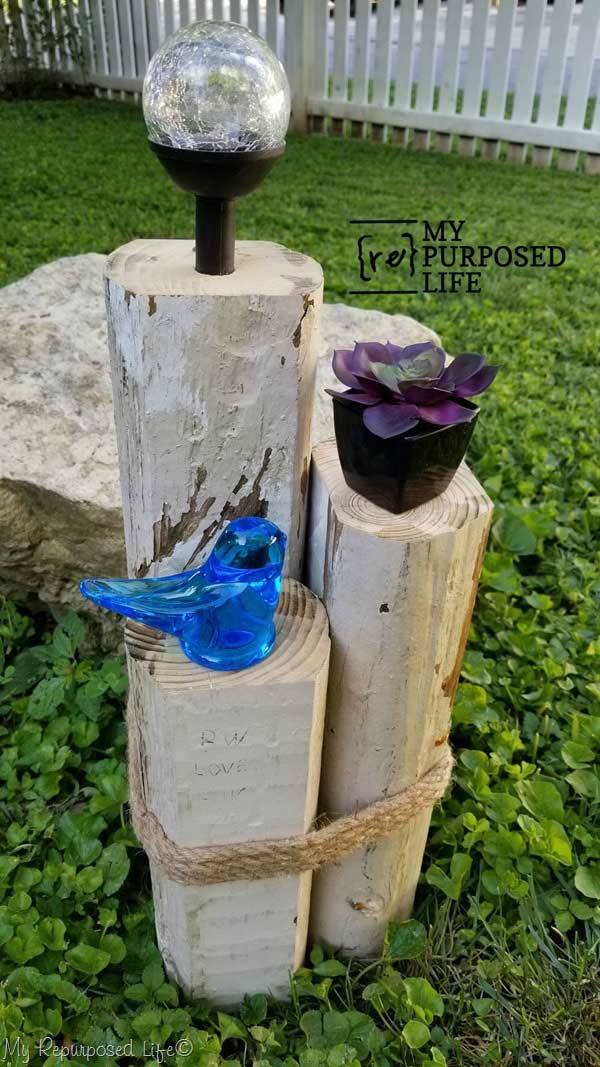 These lighted nautical pier posts would be a fun addition to your summer backyard. They can be made from either repurposed wood or brand new wooden posts from the hardware store.

Made by Gail from My Repurposed Life
View More Details
Sea Shell Monogram Art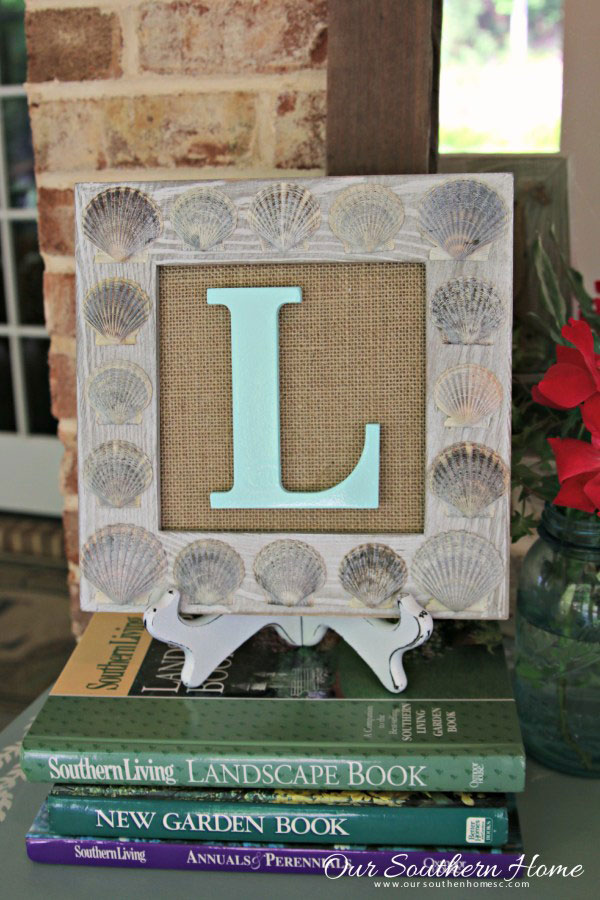 This is a fun summer project using seashells and an old frame. Add a monogram or slide in a piece of summer artwork (I'm picturing an old seaside postcard image) and you're all set!

Made by Christy from Our Southern Home
View More Details
Thrifty Seashell Container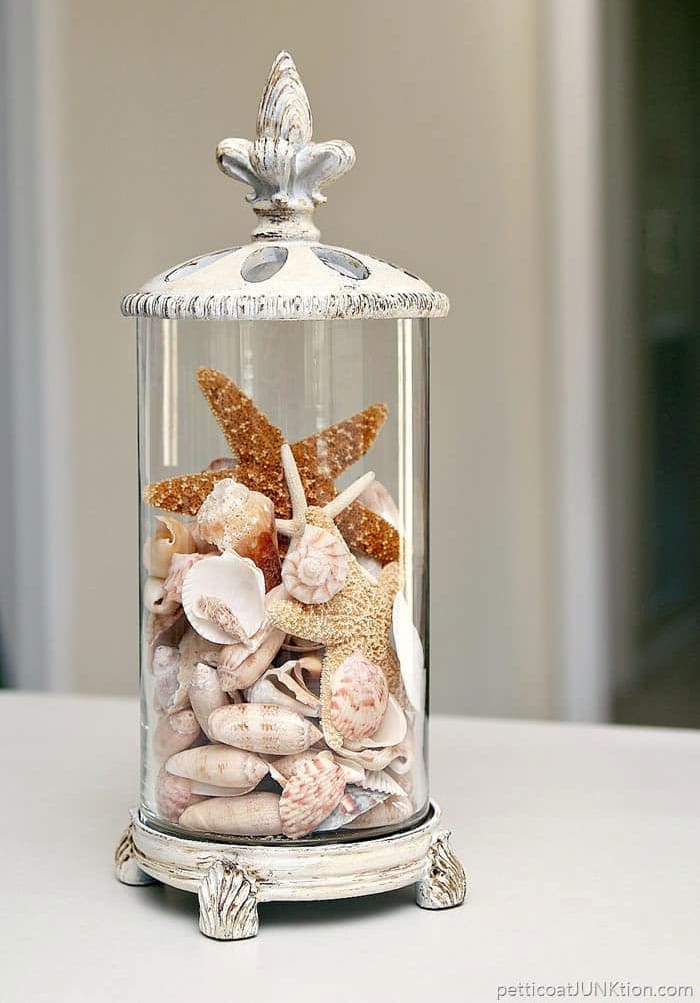 A thrift store container becomes a beautiful way to display treasures from the beach!

Made by Kathy from Petticoat Junktion
View More Details
In addition to these beach themed DIYs, we have a whole lot more of all types of summer projects for you.
100+ Thrifty Summer DIYs
Brought to you by the Thrift Store Decor Team:
Petticoat Junktion | My Uncommon Slice of Suburbia | Domestically Speaking | My Repurposed Life | Our Southern Home | Sadie Seasongoods | House of Hawthornes (that's me)