I've been on a little bit of a thrifting lull lately.
Although I see MOUNDS of boxes and bags stacked beside the drop-off door at the local thrift store (a byproduct of the post-Christmas de-cluttering frenzy), most of it is clothes and shoes, not grandma's priceless vintage goodies.
So when I saw this gumball machine high up on the top shelf at the thrift store the other day I got super excited.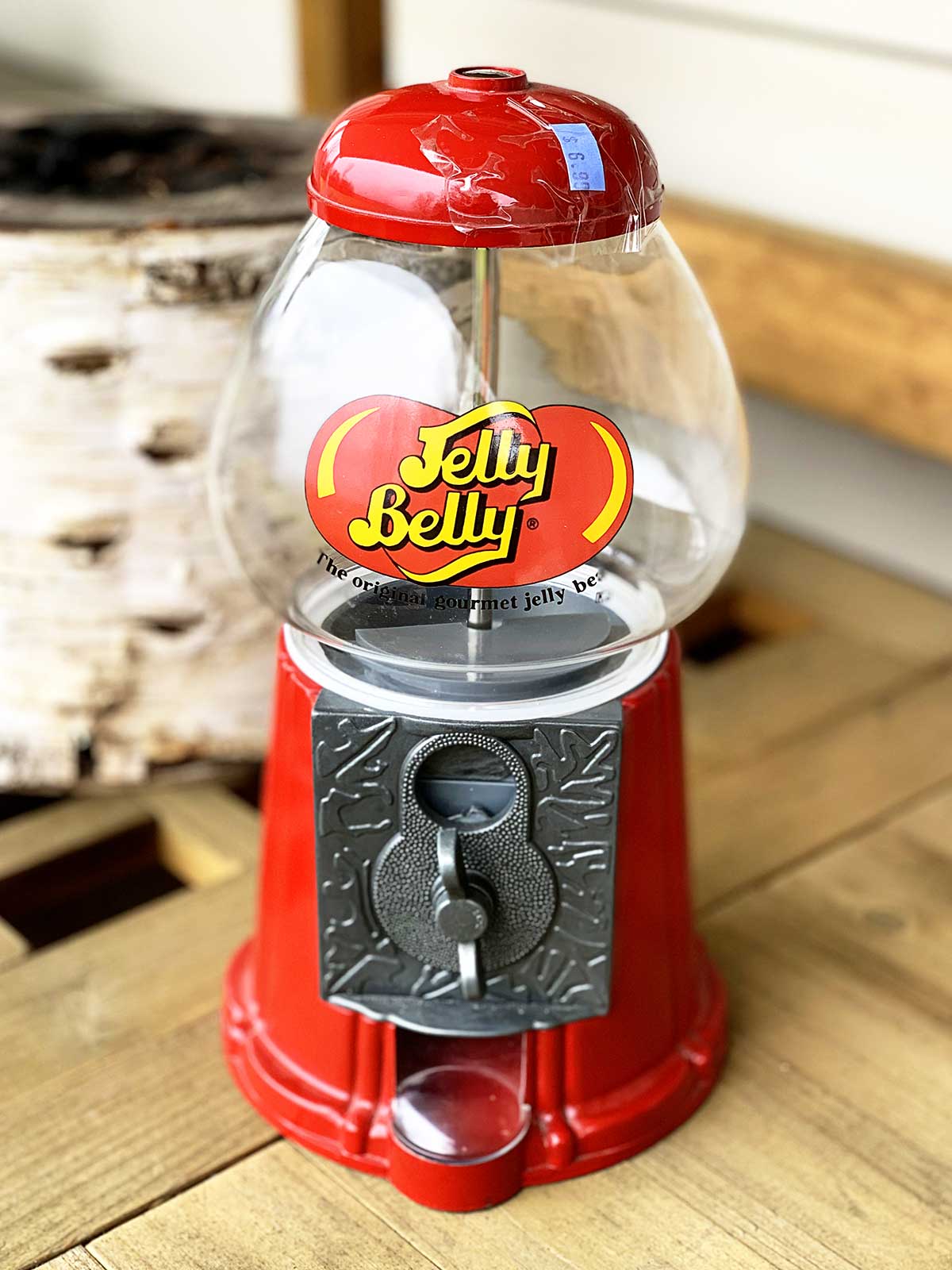 Then when I noticed it was a Jelly Belly jelly bean machine (the huge label on the front was a big tip off), I quickly realized it was a new version and was not anything grandma ever had in her house.
Oh well, it was still sort of cute.
And heavy. It's not one of the cheapo plastic ones, it is thick metal with a glass gumball globe.
So I decided to give it a little makeover to make it festive for Valentine's Day.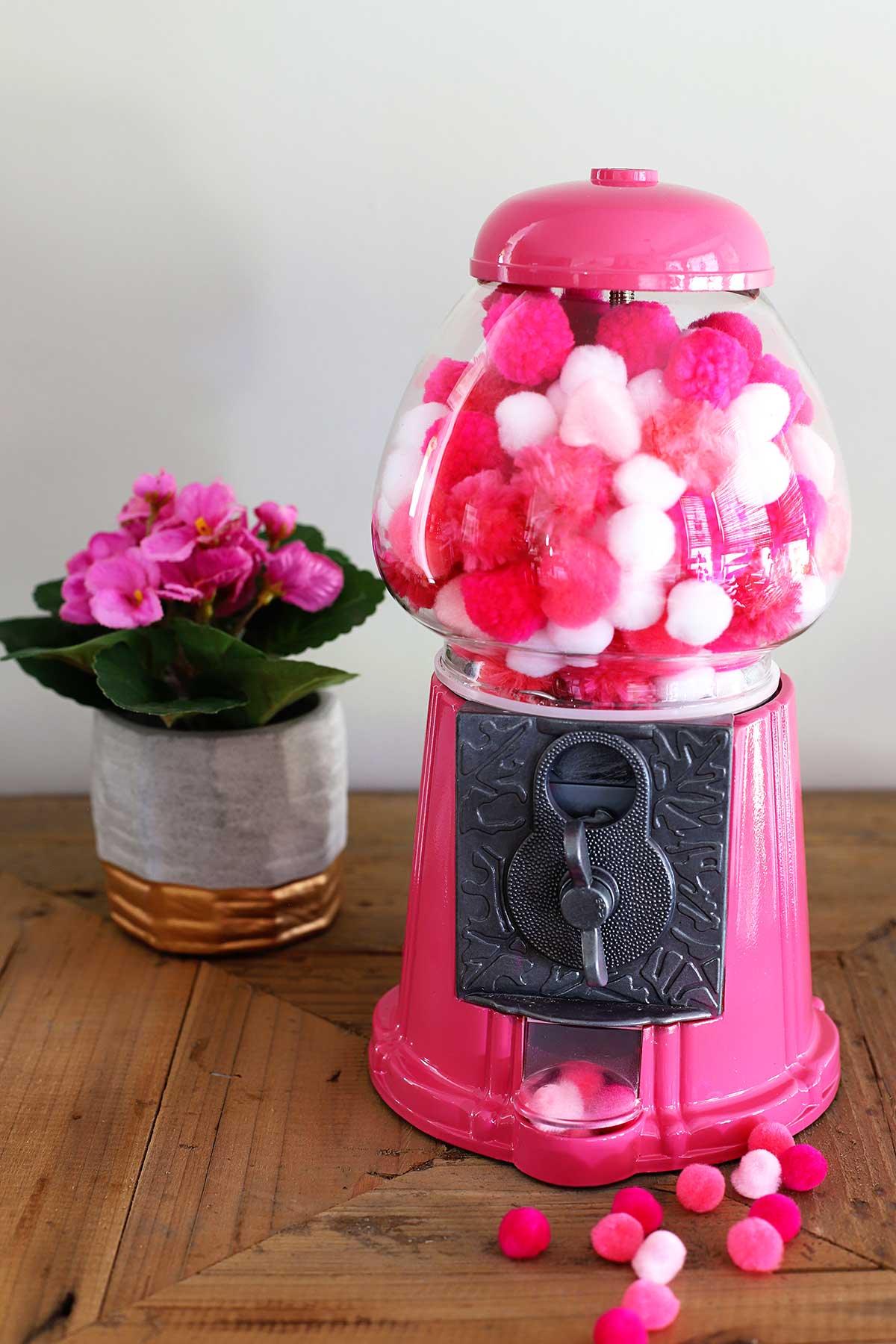 (This post contains some affiliate links for your convenience. You can read my full disclosure policy here.)
How To Upcycle Gumball Machines
Supplies:
Gumball Machine
Spray Paint
Painter's Tape
Craft Pom Poms
The paint color I chose is Berry Pink from Rustoleum in a gloss finish.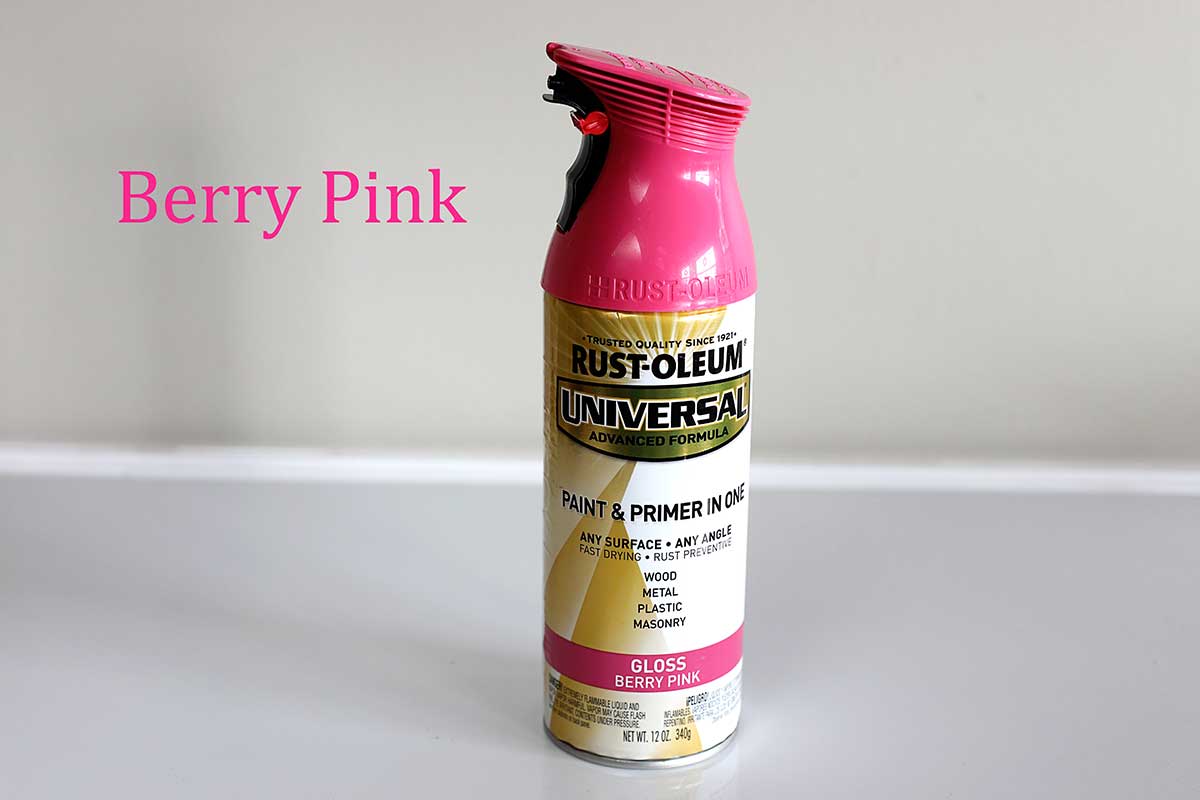 It's sort of a bubblegum pink on steroids and since it's a gumball machine, I thought it was fitting!
Why paint it at all?
I mean it was fire engine RED and red could work for Valentine's Day, but right now I am just so over all things red and green and Santa Claus-ish.
Nope, pink was the way to go.
I started off by dismantling the machine and taping off the parts I didn't want painted.
Then I took it outside in this wonderful mild January weather we are having and gave it a good coating of spray paint.
It took 3 thin coats to cover up the red. 2 probably would have done it, but I am a more is better kind of gal.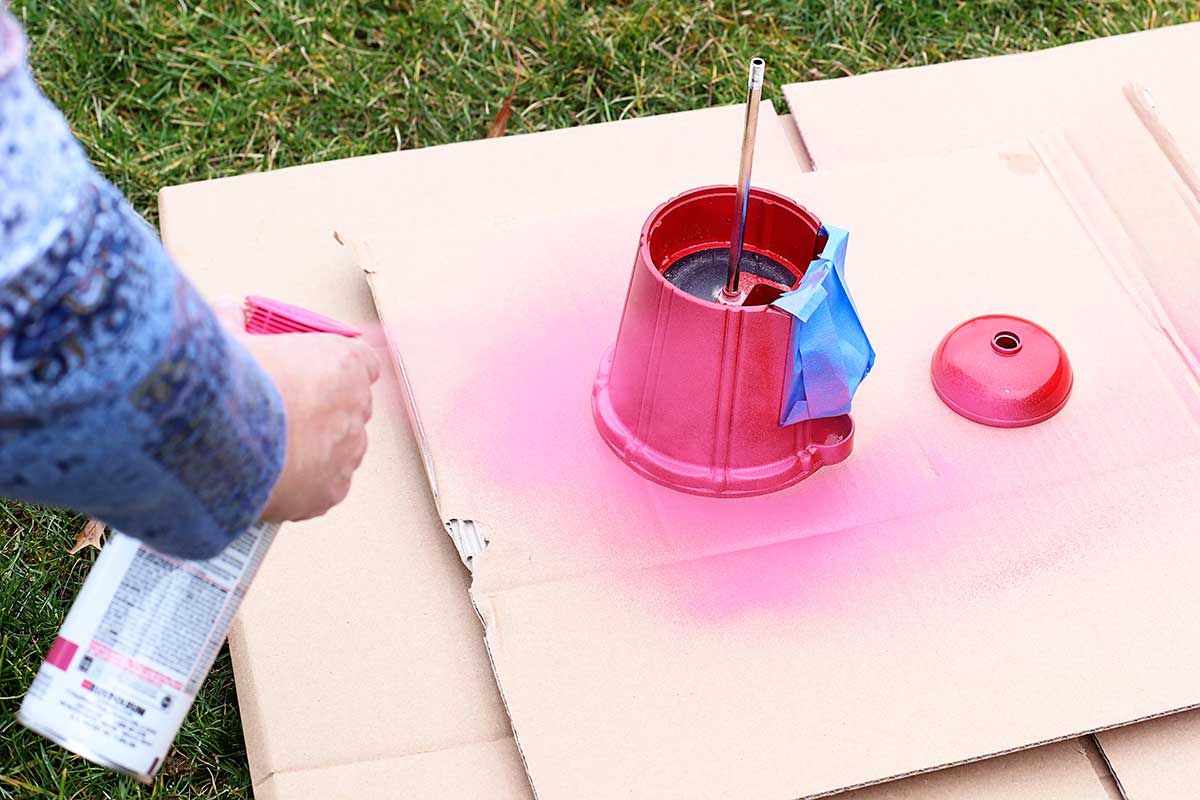 (Note in the photo how close my fingers are to the top of the spray can. It is somewhat hard to photograph yourself in action, so I was distracted and ended up with a Berry Pink index finger.)
After it dried completely, I removed the tape and put it all back together.
Then stuffed the "gumball" globe with store bought pom poms I found at Michael's for a sort of faux gumball look.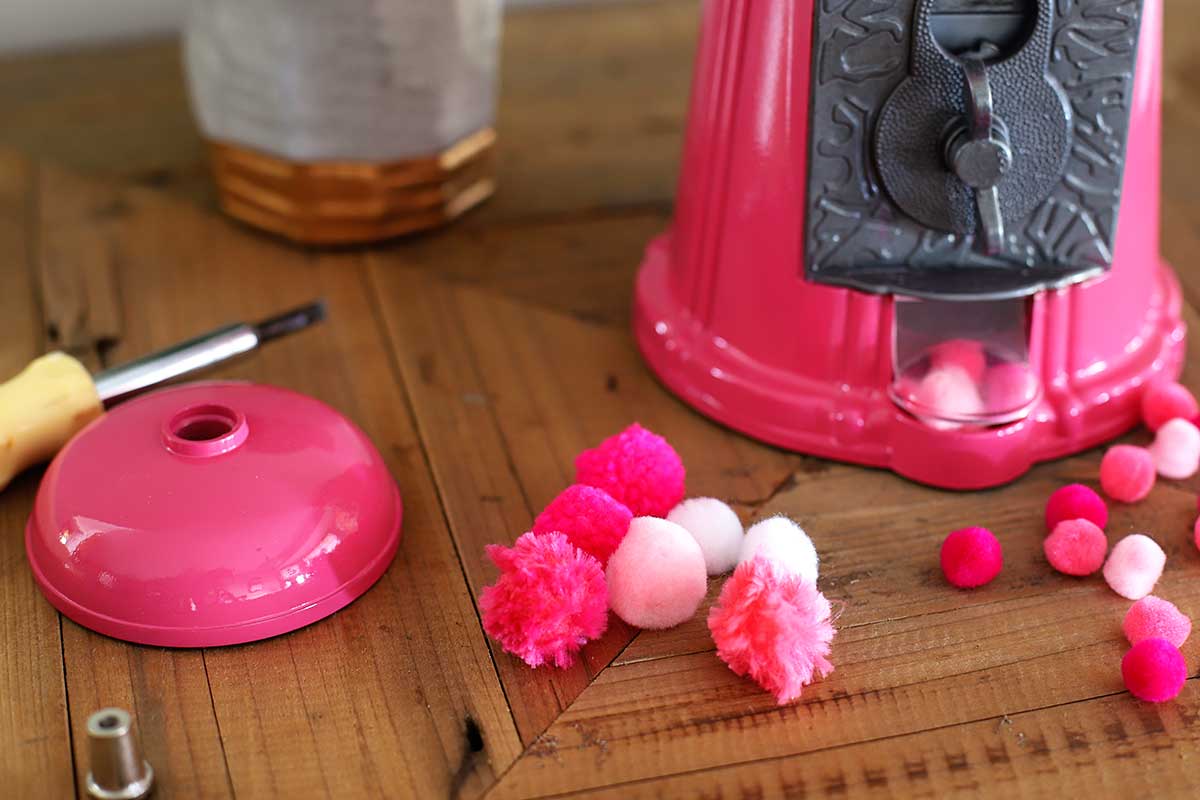 They had bags with a mixture of pinks in them and then separate bags of just white ones, so I bought a few bags of each and mixed them all up.
I think it looks quite festive for Valentine's Day! Who knows what it will become for Easter.
Other ways to Upcycle Gumball Machines:
Terrarium - fill with dirt and plants, screw the lid back on and you have an enclosed terrarium
Snow Globe - add some Buffalo snow in the bottom and build a fun wintery scene with tiny people, trucks or bottlebrush trees
Collection Jar - fill with your favorite collectible (buttons, dice, matchbook covers, etc) for a quirky display piece
Fish Bowl - replace the glass globe with a goldfish bowl o' fish for a fun tiny aquarium
Birdfeeder - if you don't mind it being outside all winter, you could remove the parts that keep extra gumballs from dropping through, put birdseed in the globe and feed our feathered friends.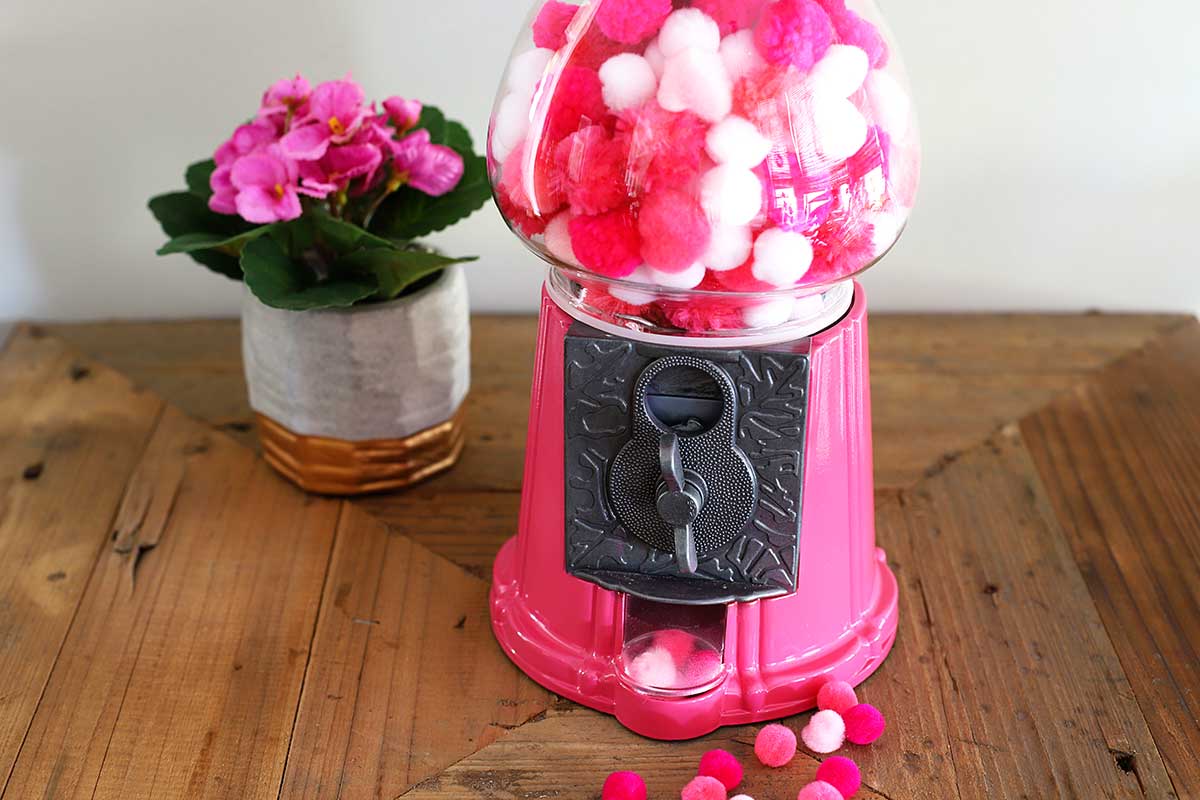 Have you rescued a gumball machine from the thrift store? What did you make it into?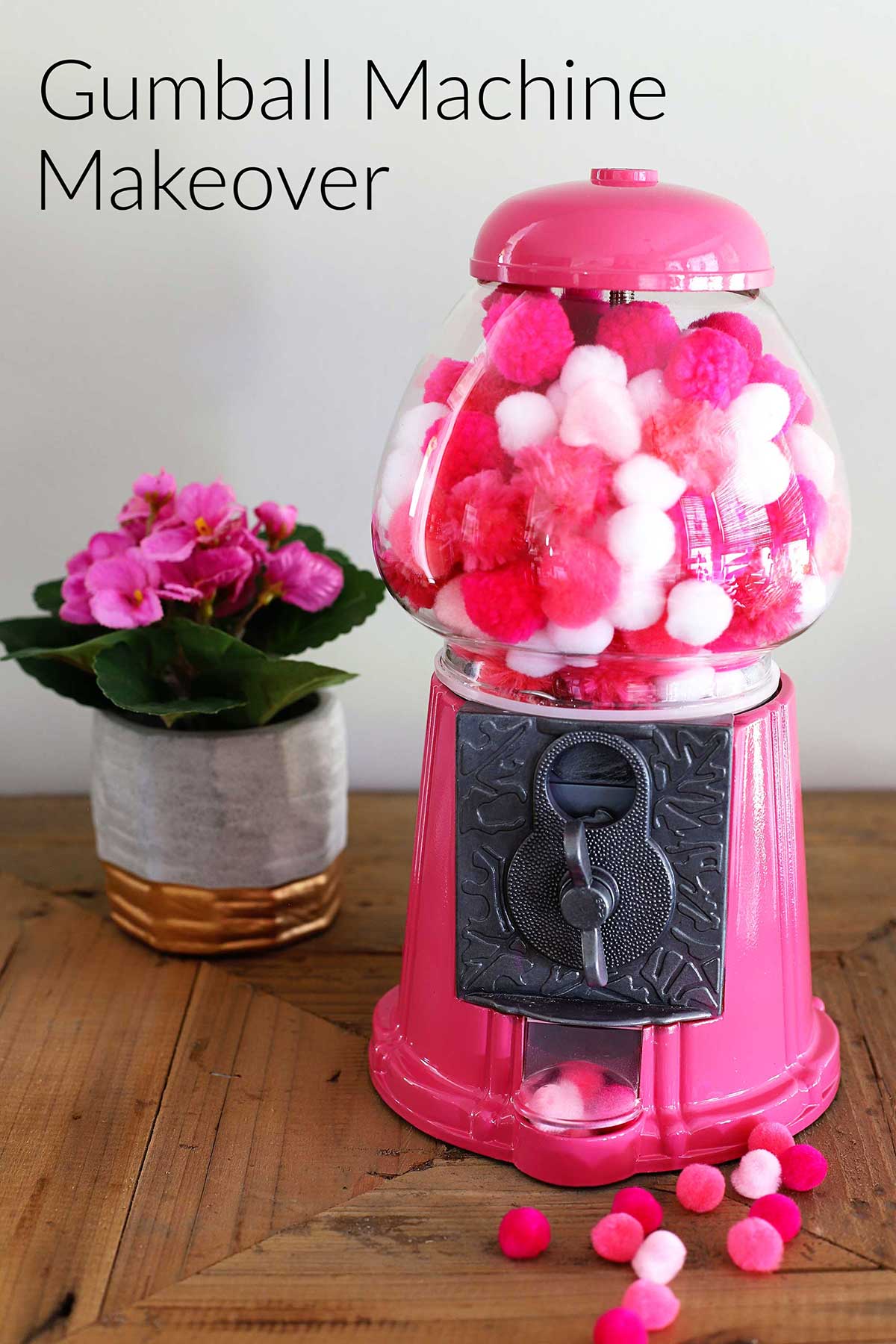 More Thrift Store Upcycles From The Thrift Store Decor Team
Today is also Thrift Store Decor Team Wednesday! So run on over and see what my friends have been busily working on this month!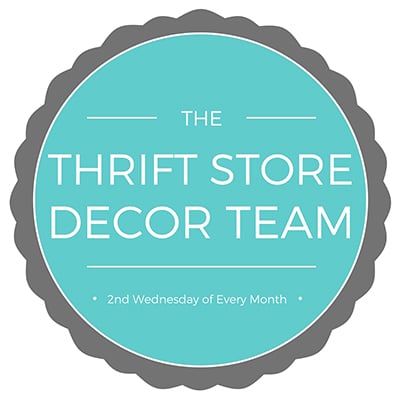 Boho Basket Wall Decor - Sadie Seasongoods
Upcycled Thrift Store Mirrors - Petticoat Junktion
Picture Frame Makeover - Refresh Restyle
Navy Coral Painted Tray - Domestically Speaking
Bubbelgum Machine Makeover - House of Hawthornes
Farmhouse Perpetual Calendar - My Repurposed Life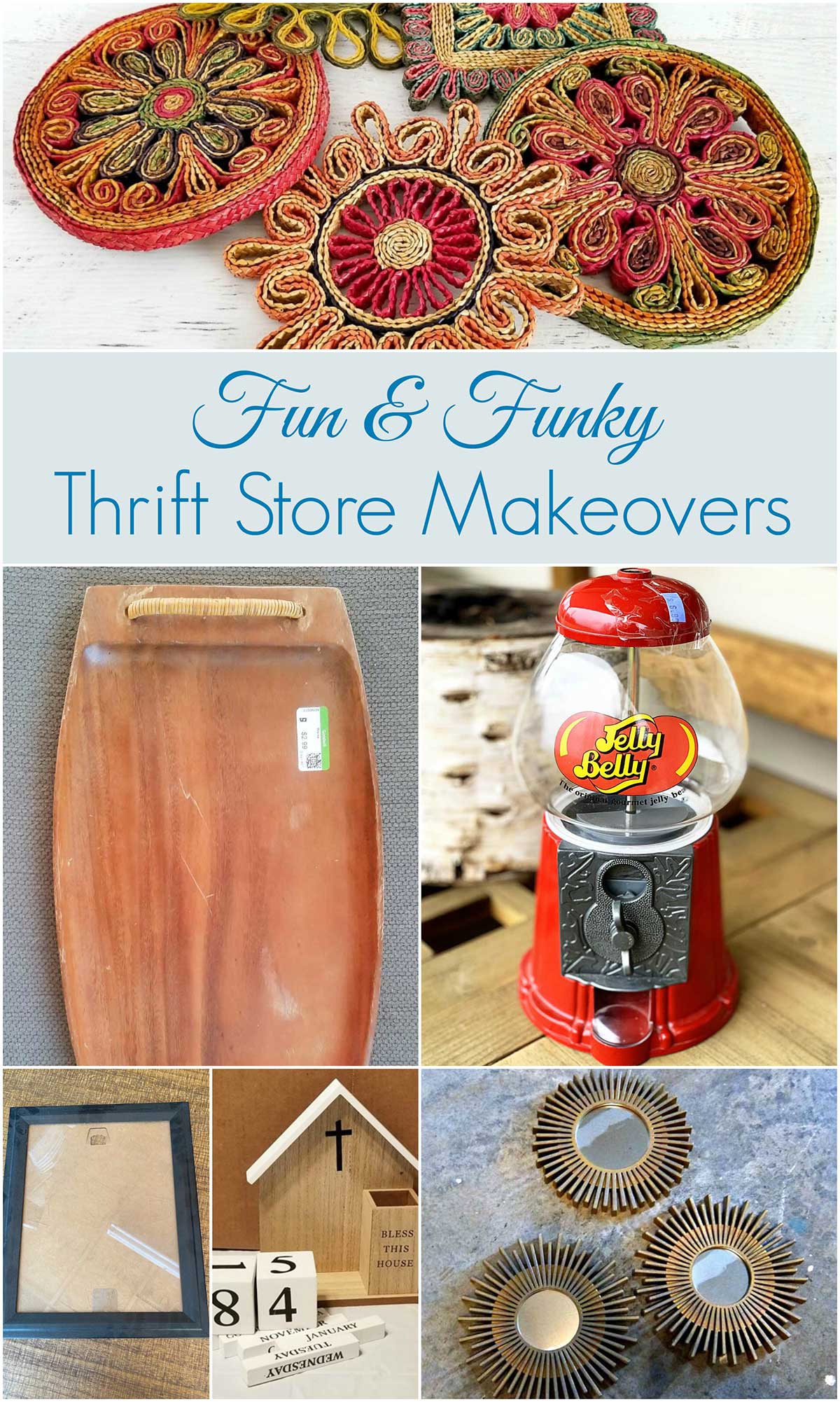 More upcycling posts you may enjoy:
DIY Earring Holder
How To Make A Succulent Planter Out Of A Typewriter
Easy DIY Candles In Granny's Candy Dish