This year for Christmas I decided to decorate in what I like to call Christmas-Lite.
It's a scaled down version of my normal no holds barred, in your face Christmas decorating style I've shown you in the past.
Not that I'm being the Grinch or anything (green is NOT my color), but this year it just seemed like a whole lot of work when what I really wanted was to have more time to do things as a family this holiday season.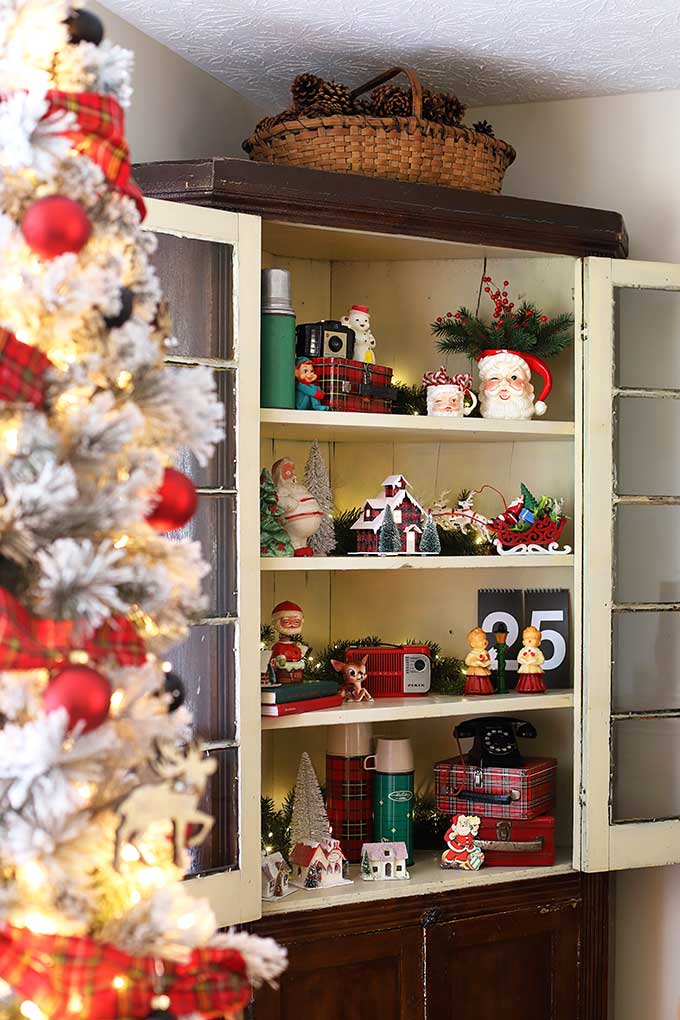 Plus we had the whole one less week between Thanksgiving and Christmas thing going on.
So basically, I am not going to do a whole home tour this year, since there's just not that many interesting things to see.
But I am going to do a china cabinet tour though.
Say what? Yes, I cleared everything out of my china cabinet in the dining room and Christmas-fied it!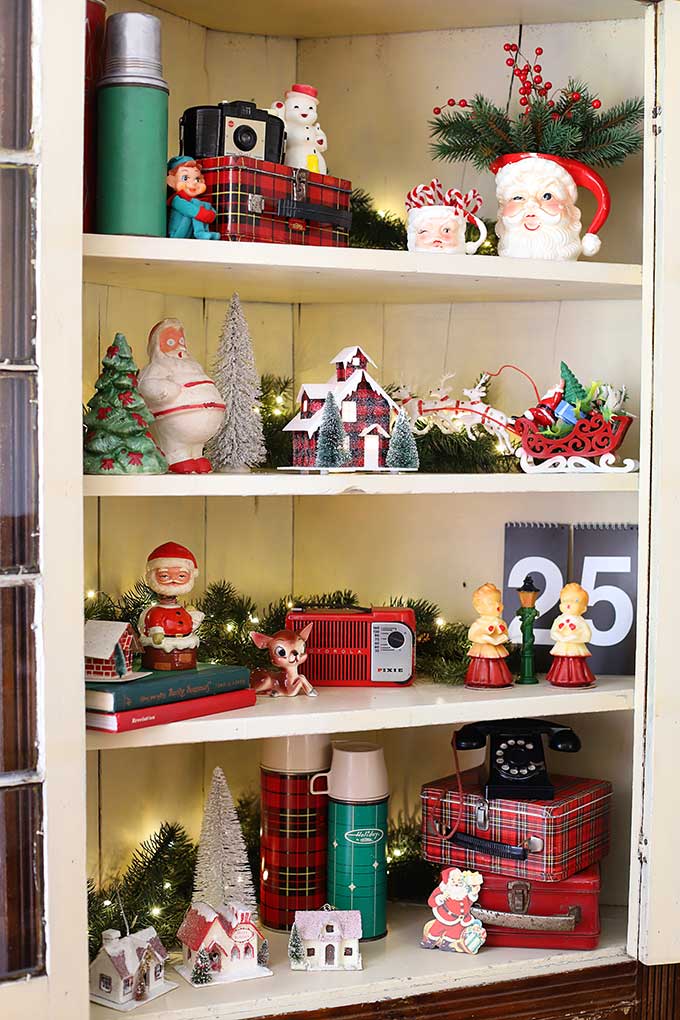 I spend a good deal of the time in that room now that I moved my mini-office to a corner of it. It makes me happy to look up and see a little Christmas cheer when I'm working on my blog posts for you.
Normally, and for probably the last five years, my hutch has sat with the doors closed and just the typical stuff in it.
Wedding china that gets used exactly ZERO times a year, some crystal that I am afraid to wash and some ironstone tureens. Boring.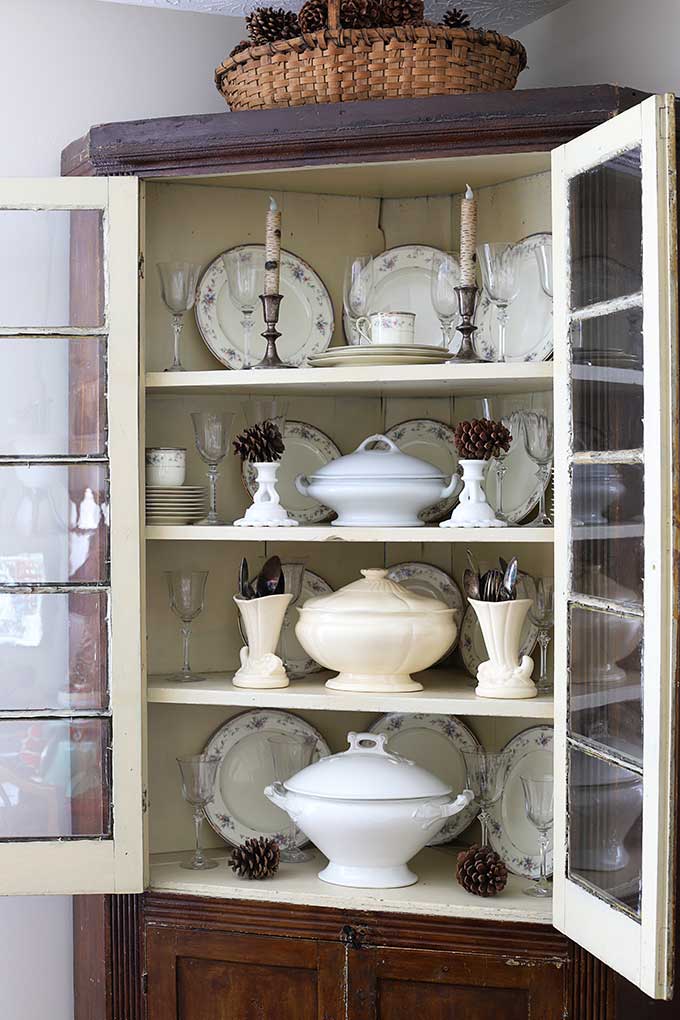 So I grabbed a bin full of vintage Christmas decor, a slew of thermoses and lunchboxes and an assortment of red and green things and got to work.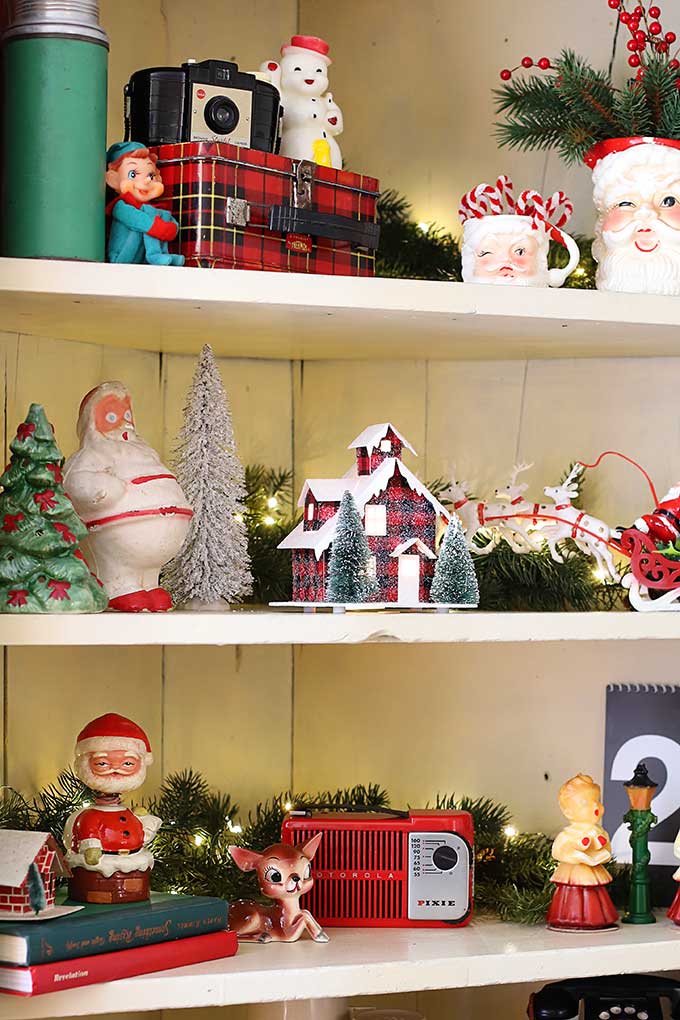 I found the lunchboxes were great to stack stuff on giving a little height to the shelves.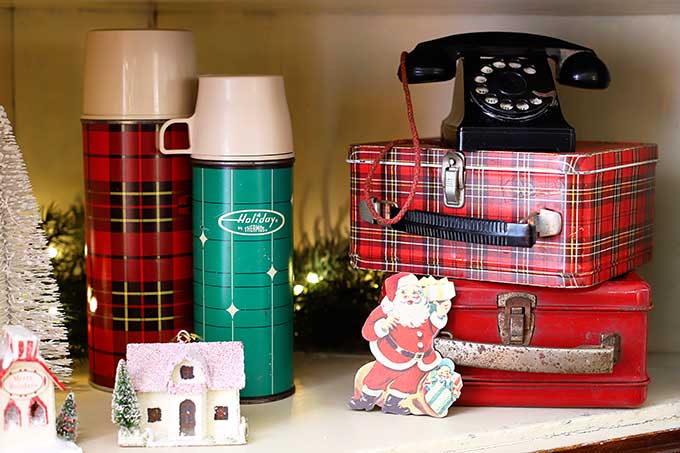 And I made sure there was a healthy dose of Santa mixed in.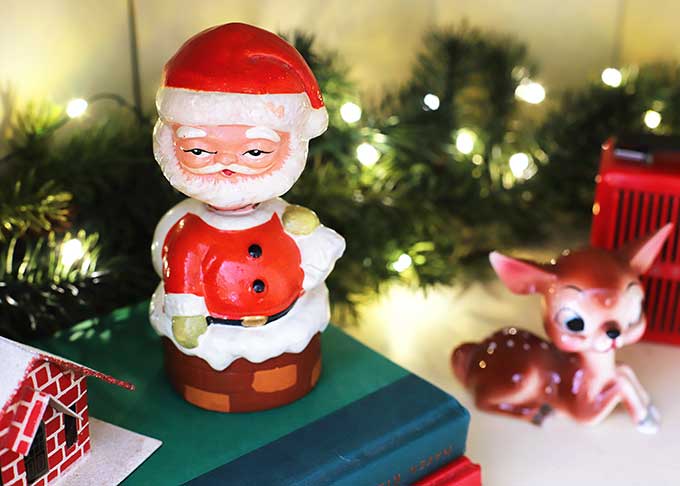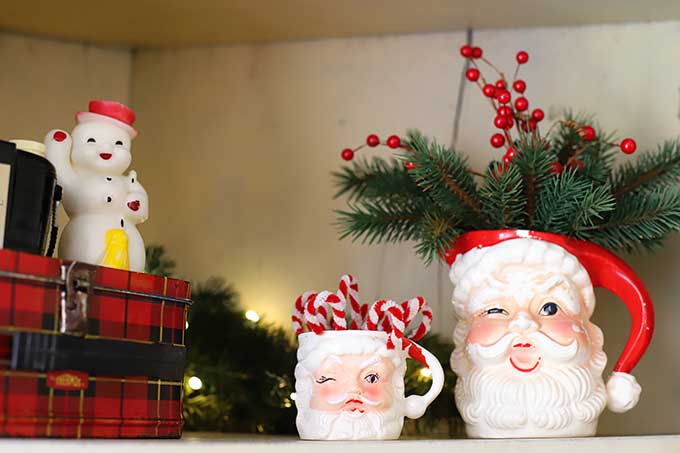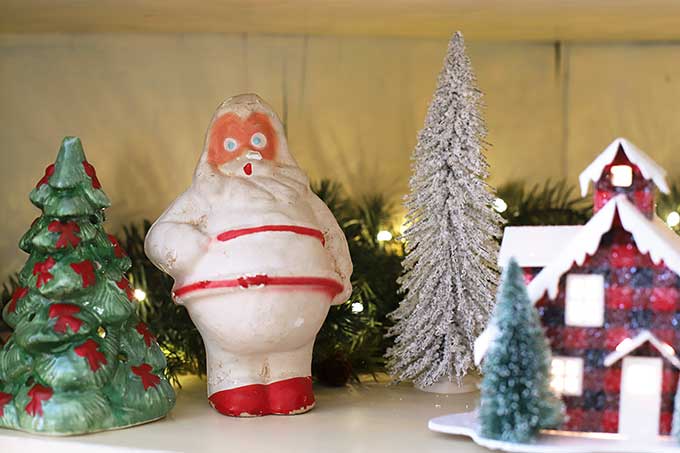 I think the only new thing I purchased for it were the strands of battery operated lights with timers.
The timers were important because I didn't want to have to reach into the cupboard and turn on and off 4 sets of lights every single day.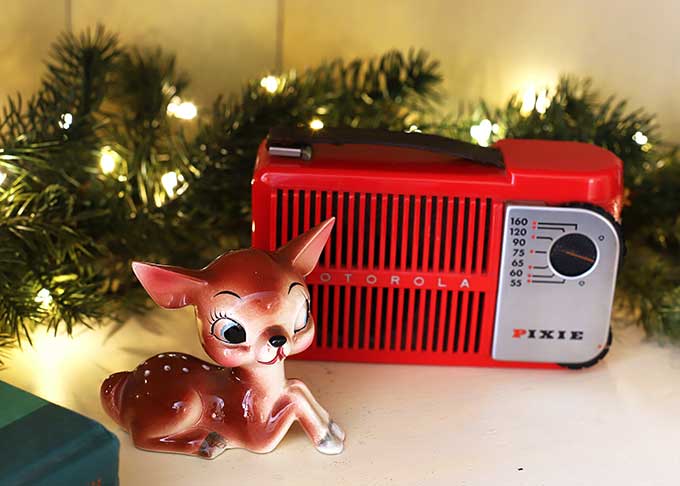 I think I forgot to mention, this is my Grandmother's corner cabinet which is probably the only thing I would try to save in a fire.
Besides my son, husband and dog of course (in no particular order as not to offend anyone).
I remember it being in my Grandmother's little cottage she lived in and it was always filled with all sorts of chotskies and stuff a kid would love to get into. Most were breakable, so it was a lot of staring through the glass and just looking.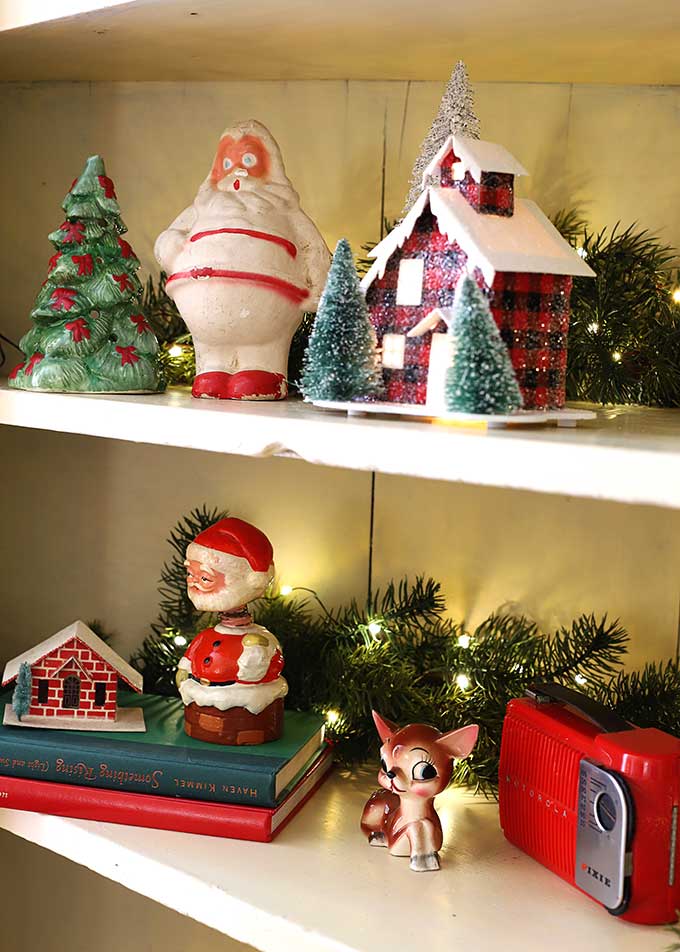 Then it moved to my mom's house and now it's at mine.
It's not perfect, and to be truthful it's a little hard to find other dining room furniture that will "go" with it, but I do cherish this thing!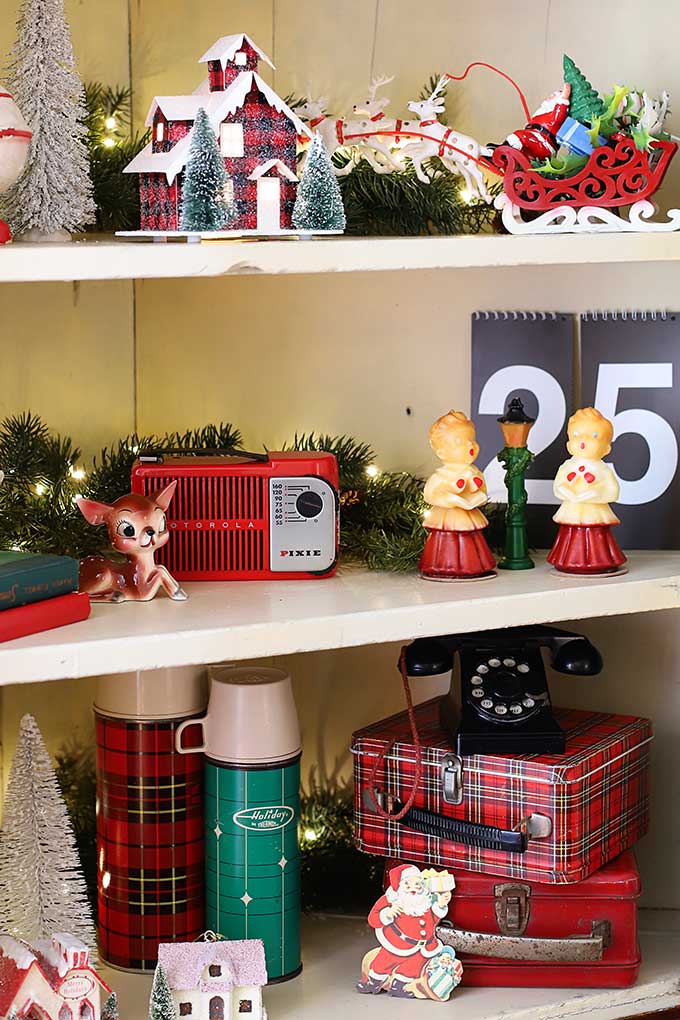 Do you decorate your china cabinet for the holidays?
More Posts You May Enjoy:
Tom And Jerry Drink Recipe: A Classic Christmas Cocktail
5 Iconic Vintage Christmas Decor Items You Just Have To Have
A Christmas Dollhouse