I've always loved the look of alabaster lamps. They're organic, but in a fancy way. Something about the hard, cold feeling of the alabaster and its subtle glossiness just speaks to me.
"Buy me", they say. There is no way I am paying $50 for you", I reply.
So I was over the moon excited when I found one at the local Goodwill on their ½ off day. Marked $6.99, so I paid a mere $3.50 (shade is not included in that price, because then all of a sudden it's not the deal of the century).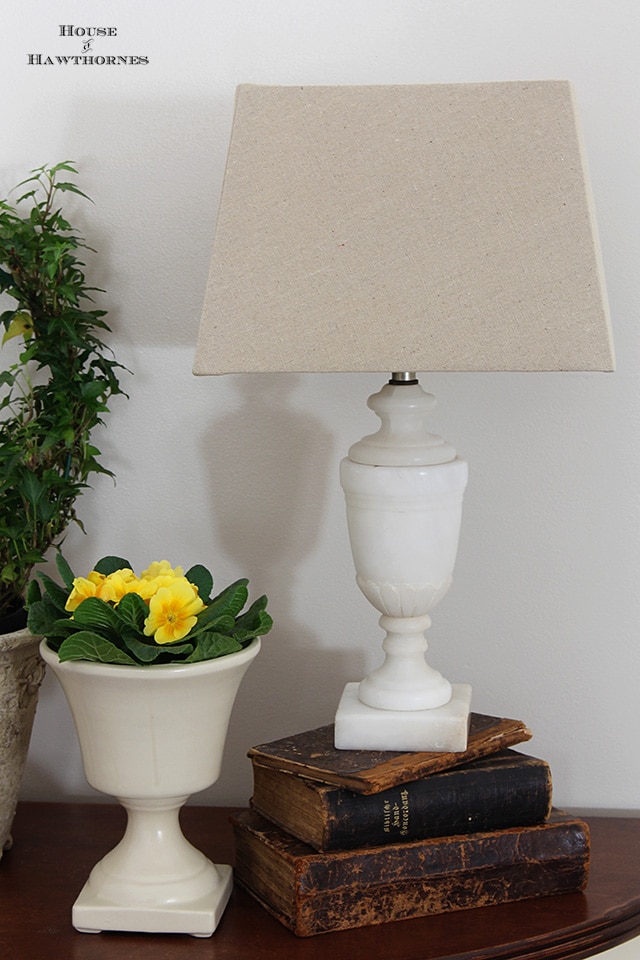 Now if you follow me on Instagram, you know that the silly thrift store workers marked the lamp with a grease pen. Oh, the humanity!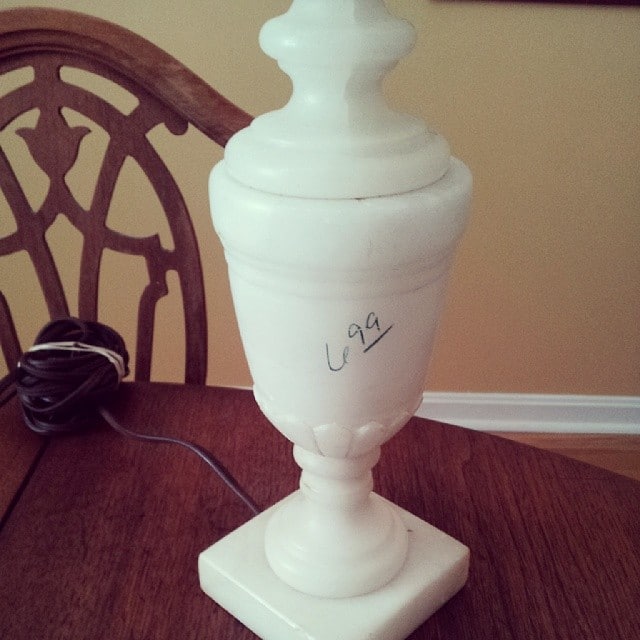 Fuzzy Photo from Instagram
Really, on a glass lamp it wouldn't matter, but alabaster is somewhat finicky about giving up its stains. So this ended up being a bigger deal than the poor thrift store worker may have thought when they priced it along with all the other 4,000 items they priced that day.
I ended up getting it off, but not sure I want to tell the whole internet how I did it. As a lover of all things vintage, I am not proud of it.
OK, I can tell just you guys, right?
According to all my Googling, you NEVER want to use water or heavy duty cleaners on alabaster or you are in jeopardy of really ruining the piece FOREVER. A lot of people really recommend you JUST LEAVE IT ALONE. Something about alabaster being very porous, very fragile and extremely water soluble.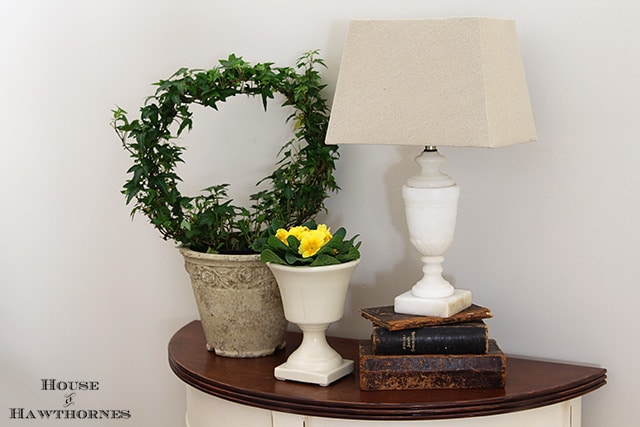 So after reading all of Google's astute advice, I used Soft Scrub on a q-tip and gently (very gently) rubbed off the grease pen stain and then wiped it down with a damp rag. I know, I broke the cleaning rules!!!
Thankfully, I didn't have any sandpaper nearby or I might have tried that!
So far the price hasn't magically reappeared and there are no huge dents in the alabaster, so I think I dodged a bullet on that one. Now I just have to watch out for the alabaster police.