I know you're going to look at that photo and think I've gone berzerk.
Call 911, she's gone off the holiday crazy train, it's not even Halloween and she's on to Christmas already.
But just hear me out.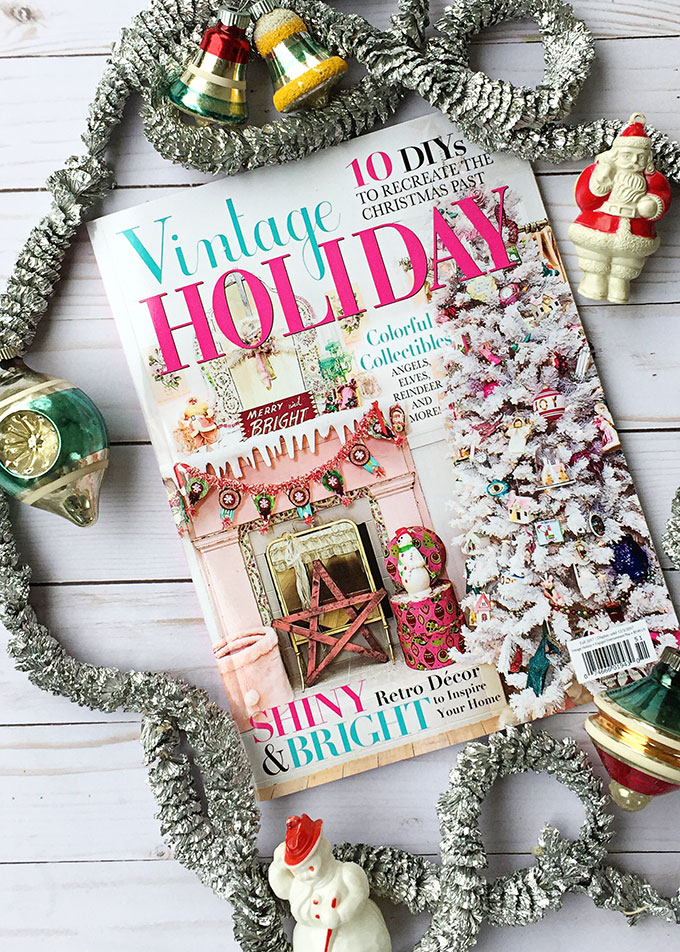 Someone you know. Very well. May just be featured in this scrumptious magazine dedicated to all things VINTAGE HOLIDAY!
Like a 4 page spread.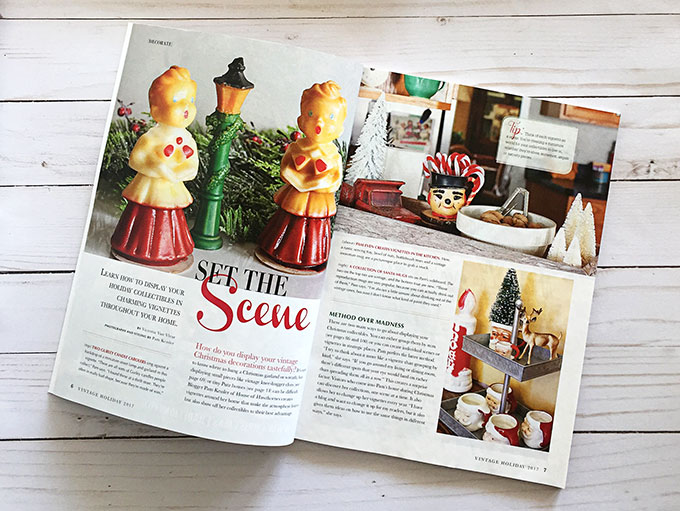 Oh, yeah.
My Gurley candles, my plastic deer friends, my THERMOSES (take that you thermos haters)!
This whole vintage holiday obsession of mine is paying off.
Not all the homes in the magazine are bloggers (I think the majority are not), but I had to give a shout out to Janey at Atomic Redhead and Brynne at The Gathered Home who are also featured in the magazine and do a bang up job of decorating in vintage/thrift store style for the holidays.
Vintage Holiday magazine is on sale now at retailers like Target, Walmart, Barnes & Noble. I even saw it at Krogers the other day (our local regional grocery chain)!!!
If you're a lover of aluminum Christmas trees, a lover of retro putz houses, a lover of Shiny Brite tree toppers, a lover of ALL THINGS VINTAGE CHRISTMAS, you gotta take a look at it!!!
To get you in the Christmas mood, a few of last year's holiday posts are:
A Vintage, Farmhouse, Retro Kind Of Holiday Home Tour (maybe a little long for a blog post title)
Christmas Porch Decorations (meh . . . title is to the point, but maybe a little boring)
And all my other Christmas posts can be found under Christmas
OK, I have to get back to decorating for Halloween now! I hear a skeleton calling my name!