There's a new Royal in the house. His name is George.
Expecting a photo of William and Kate's Prince George?
Nah, they won't let me get close enough to them for that. Something about a restraining order for trying to jump the palace walls or something like that.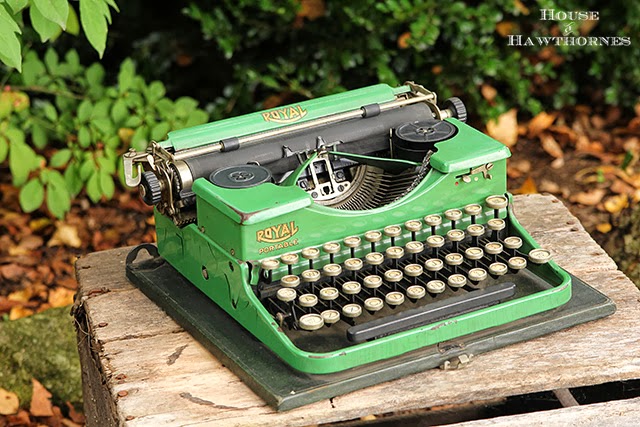 So in the meantime, I thought I'd show you some more photos of my new Royal typewriter that I gave you a glimpse of in my fall home tour.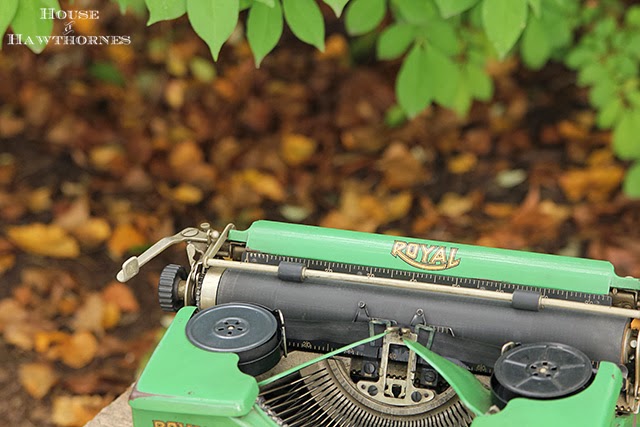 I think I referred to him as a "her" in that post. Just a little gender confusion on my part. I realized that since I had named my 1925 Royal typewriter Kate, that this new one should also have a regal name and what's better than Kate's son's name.
Isn't he a peach? OK, that sounds so very Judy Garland-ish.
But he is a beauty.
I ran across him in a glass case at a little antique mall in Logan, Ohio. It was love at first sight, at least on my part.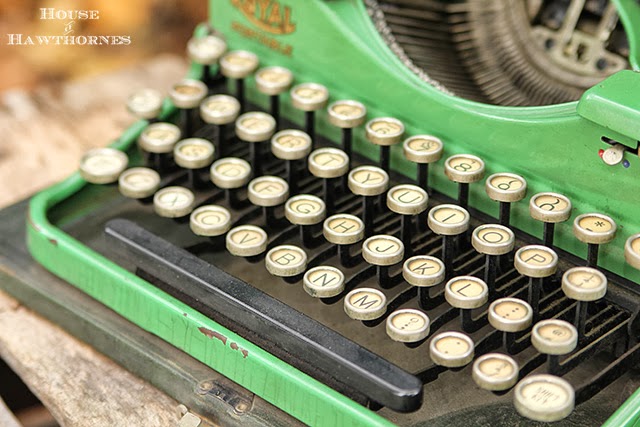 When I first spotted him, my heart started jumping and I thought I might just feint. But of course it would be very expensive, because when do you ever see a yummy green vintage typewriter? Like, never!
So I gazed at it longingly in the locked case. Sighed. And then went about moping around the antique mall. All the while being ridiculously consumed with thinking about the green typewriter.
Seriously, I could not enjoy looking at anything else, because that typewriter kept popping into my mind.
I got about halfway through the store when I just had to go up to the counter and ask if I could see the typewriter up close. If I could not own it, at least I would be able to caress it a bit.
It came with its leather carrying case.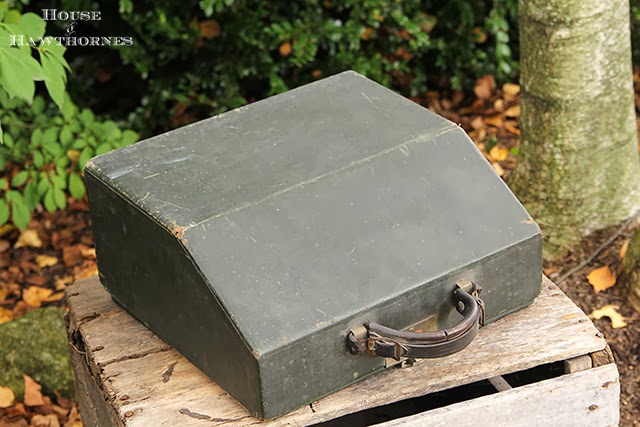 Yummy, leather carrying case with so much history just oozing out of it.
And it was the most gorgeous shade of green known to man.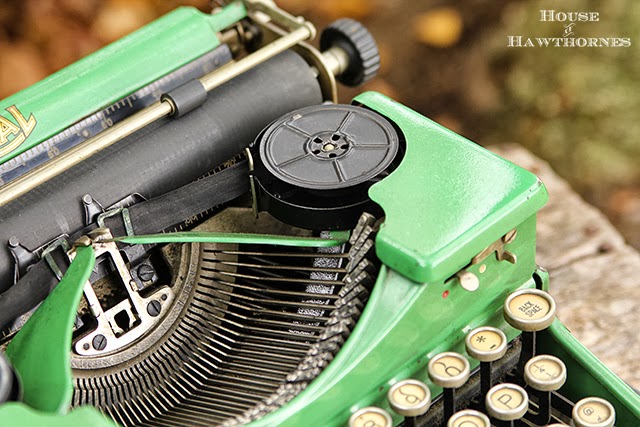 Yes, it was perfect.
Wait a minute, does that tag say $19.99? No, must be a typo.
Get it? Typo on a typewriter. I crack myself up sometimes.
Since I didn't have my glasses with me (why actually carry my glasses around with me?), I sheepishly asked the girl if the price was $19.99 or $79.99? Really, I was expecting her to laugh at me an say, "No, of course it's $79.99, you silly lady!"
But, she smiled and confirmed $19.99.
Sold.
From what I can tell, he is a 1937 model.
BTW, I later turned this typewriter into a succulent planter. Never fear though, I used fake succulents.
I don't think I could ever bring myself to actually put dirt in a typewriter!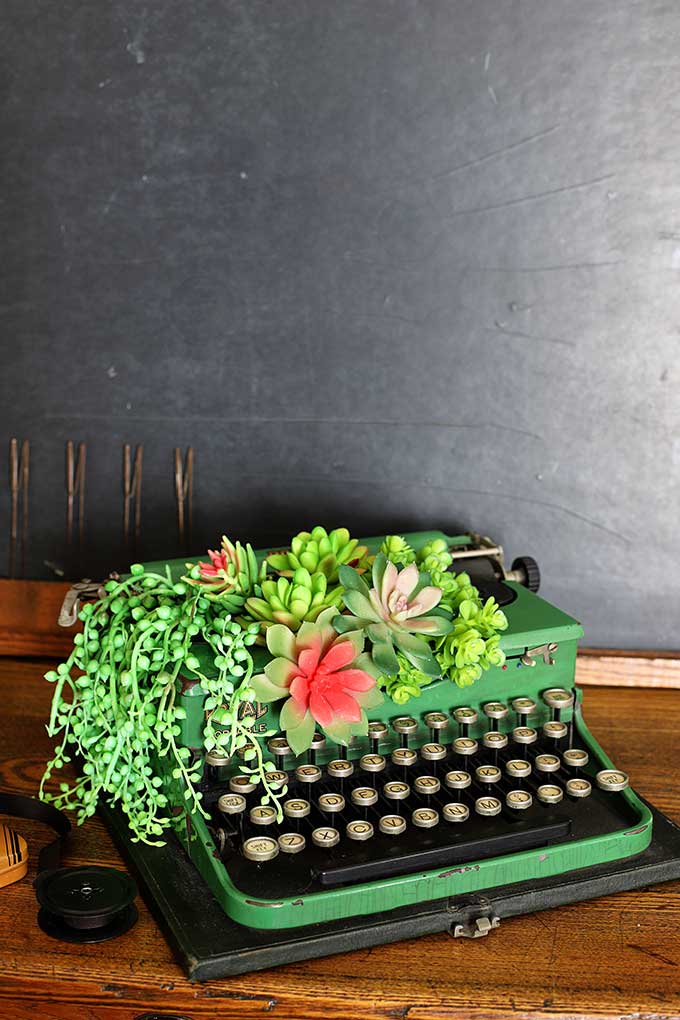 In case you've never been, I have some Useful Links listed underneath my header, that link to different things that may be interesting to vintage loving people. How to date ball jars, dating globes based on what countries are listed on them, identifying Pyrex patterns, etc. Useful stuff like that.
Two of the links I have listed are The Classic Typewriter Page and The Typewriter Data Base.
Both of which are useful if you run across a gorgeous old typewriter.
In a glass case.
At an antique mall.
And you fall head over heels in love with him.