A whimsical DIY paper towel holder made from a croquet mallet. Cute idea for picnics and summer barbecues!
I sort of have a thing for vintage croquet sets. They're colorful, they're slightly funky and they remind me that people used to have the time to play lawn games.
And they're fun to use as home decor.
I've used croquet sets as both porch decor and living room decor in the past. And I have actually been known to play croquet with them on occasion.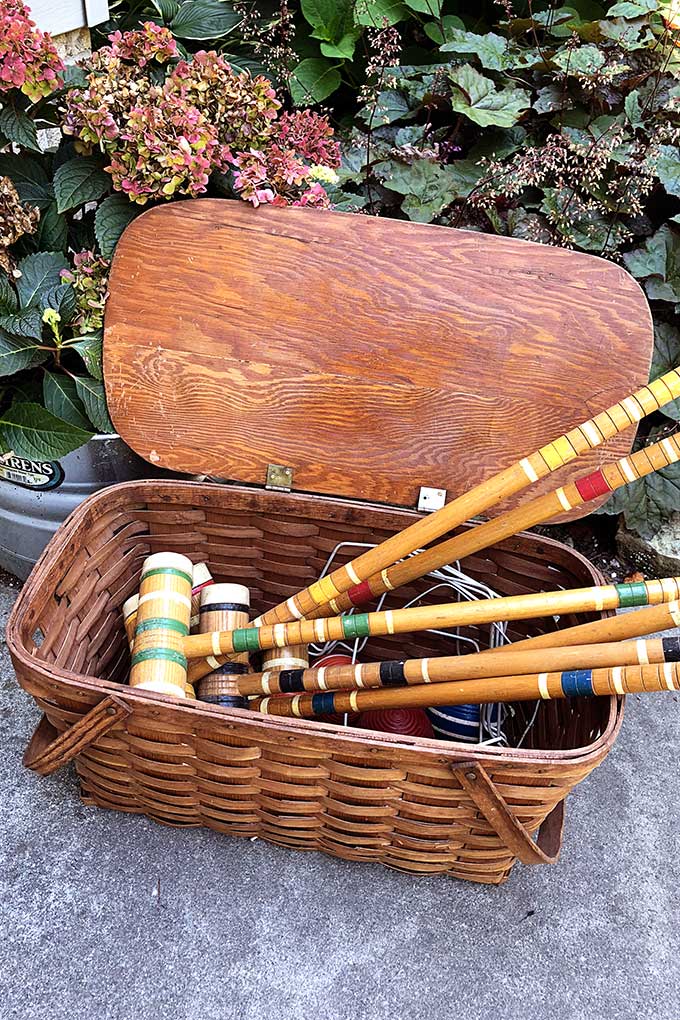 OK, maybe once or twice. It's not like I'm a professional croquet player or anything.
I normally snap vintage croquet sets up when out thrifting if 1) they're a good price, 2) they are a whole set and 3) they're vintage and not the plastic bought-just-last-year-at-Walmart kind. Serious bonus points for having a nice rack.
A nice rack is always a good thing!!!
But the problem I've been having this summer is the thrifting Gods keep throwing croquet sets in my face that are not up to par. One may be missing half their balls. Another one may be missing a few mallets. None have had a nice rack or even at a rack at all!
It's been like the Aisle Of Misfit Croquet Sets this year.
But then I thought, you know, I need a paper towel holder for outside for when I'm grilling and gardening (not at the same time). And what would look cuter than a croquet mallet themed paper towel holder!
With their long skinny handles, they're just begging to become paper towel holders.
(This post contains some affiliate links for your convenience. You can read my full disclosure policy here.)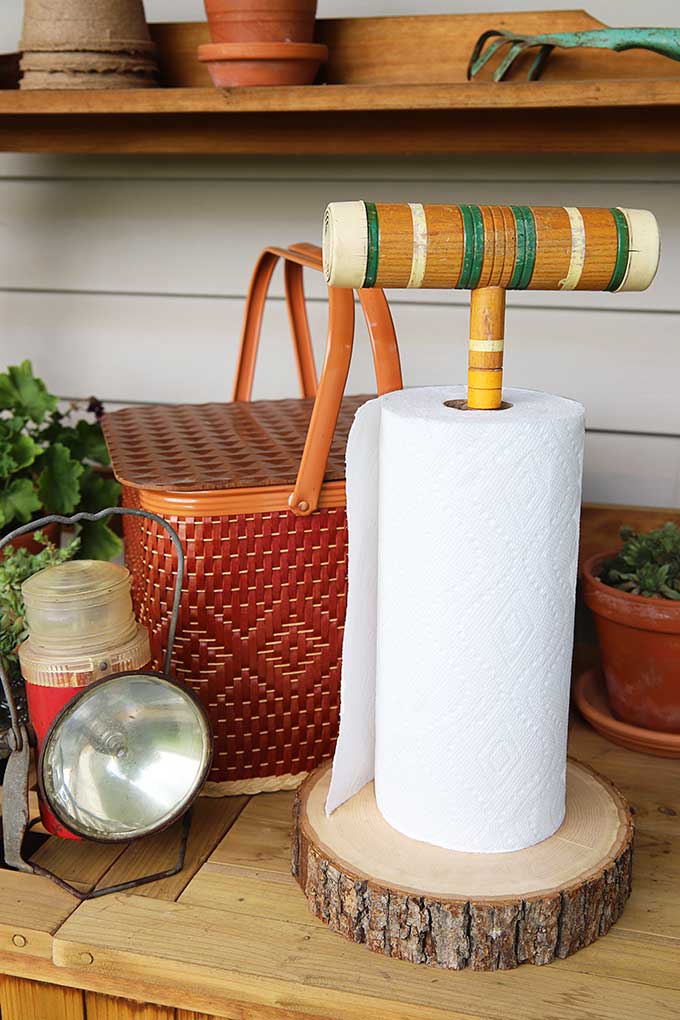 How To Make A Paper Towel Holder From A Croquet Mallet
Supplies:
Croquet mallet
#8 x 2 ½in wood screw
Drill and bits
Some sort of saw (miter saw, hand saw or whatever you have on hand)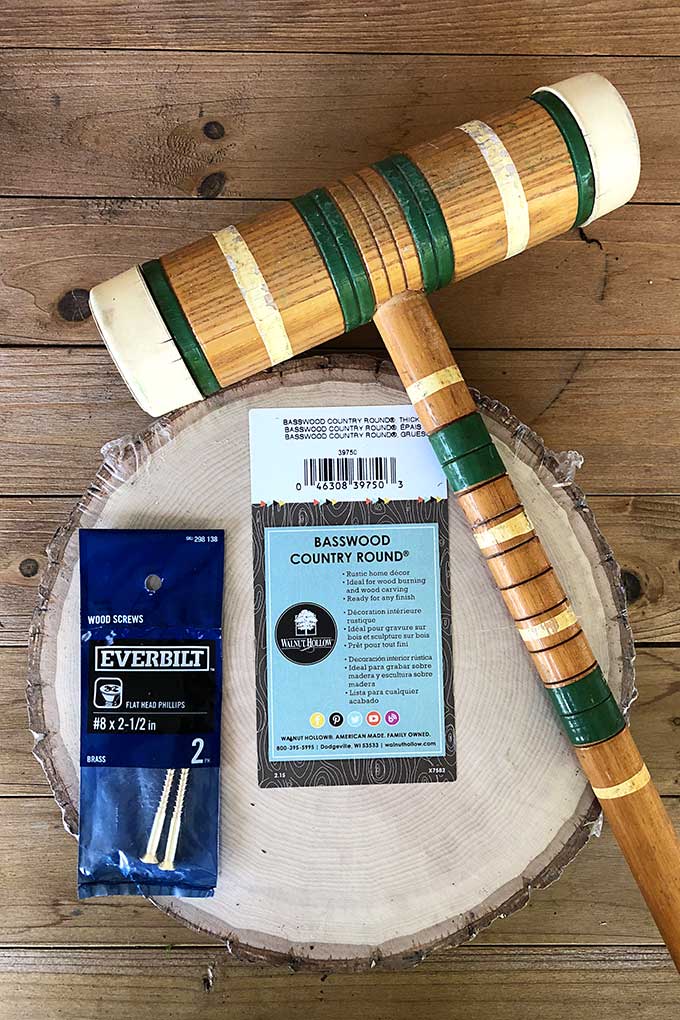 Instructions:
Since a normal croquet mallet is too tall to use as a paper towel holder, I cut about 9" off the top of the handle. Since I don't think mallets are a regulation length type of thing, it would be best to slide your paper towel roll over the top of the mallet and mark where you want to make the cut. Ideally the length of the "handle" part should be roughly 12-14" tall in order to hold the paper towel roll.
Cut off the extra length.
Drill a pilot hole through the middle of the wood slice and another pilot hole a few inches up into the handle of the mallet (into the end that you just cut).
Insert your screw into the bottom of the wood slice and screw it up all the way through the bottom, out the top and into the mallet.
Unscrew your mallet head from the top, insert your paper towel roll and screw your mallet head back on the top. Note: after you unscrew your mallet head and screw it back on a few times it gets very easy to do so. The first time may take a little pressure.
Enjoy your new fancy paper towel holder!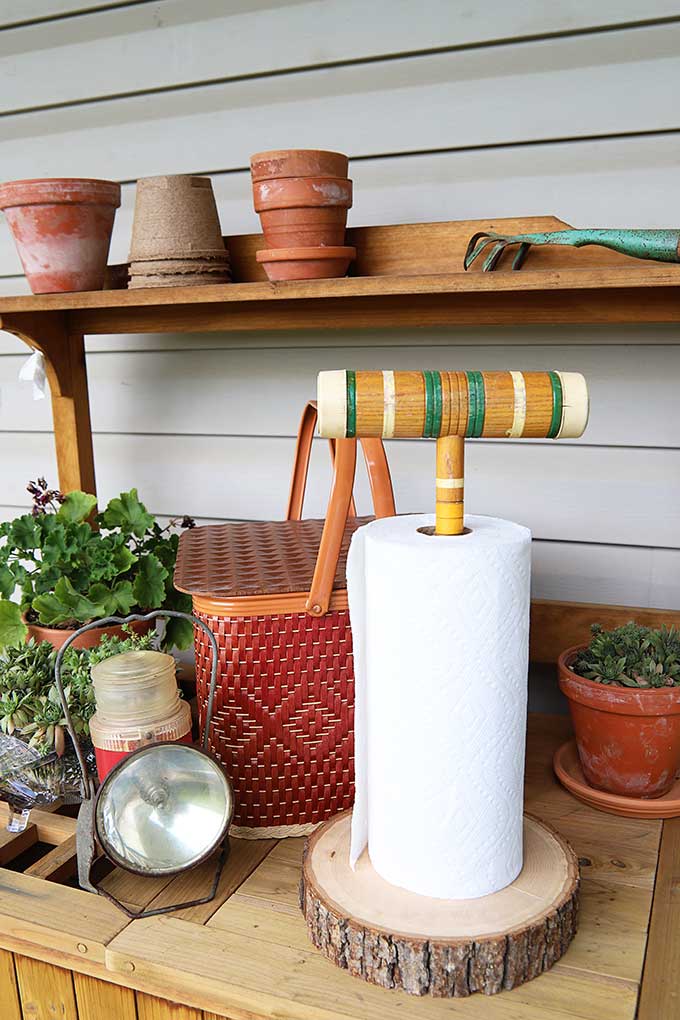 If you want to actually play croquet with your croquet set, LL Beans has printable rules on How to Play Croquet. It's not nearly as easy as Alice in Alice In Wonderland makes it out to be. Wonder if flamingos as mallets are the key?
Speaking of flamingos and all sorts of summer stuff, I have a fun Christmas In July post coming on Friday morning you are going to want to see. Grab your ice skates and thermos of hot chocolate and meet me back here on Friday!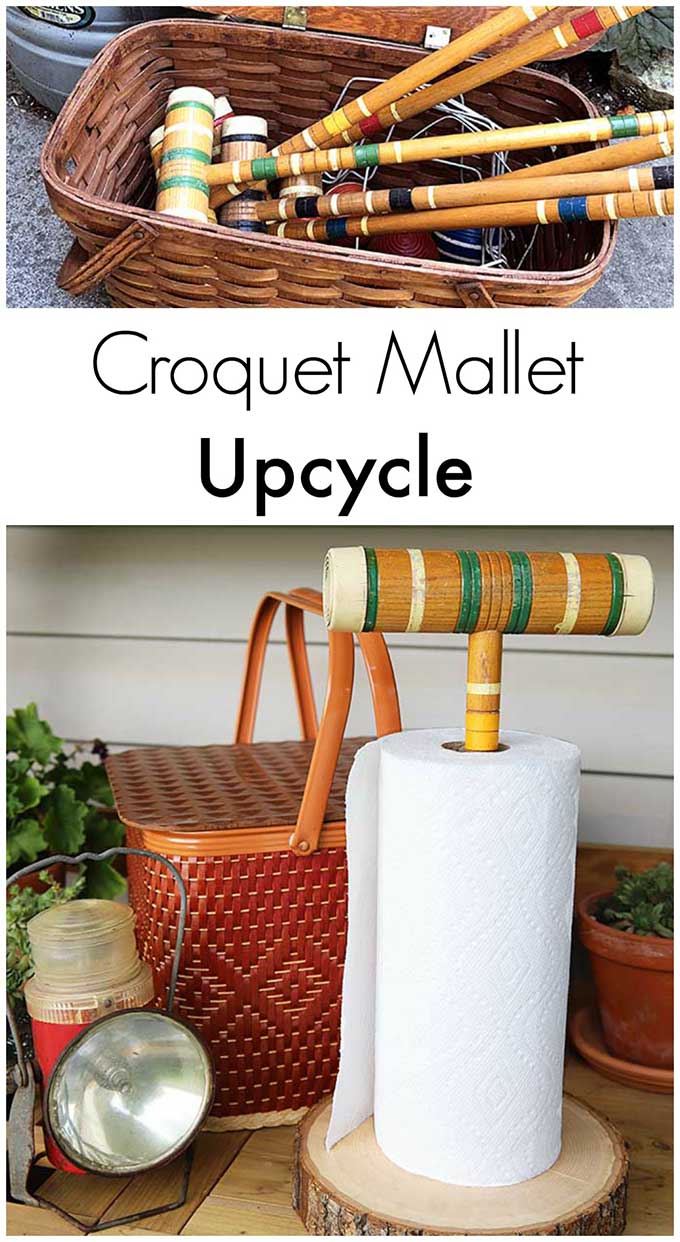 OK, now run off and see what the other members of the Thrift Store Decor Team have on their paper plates for you this month!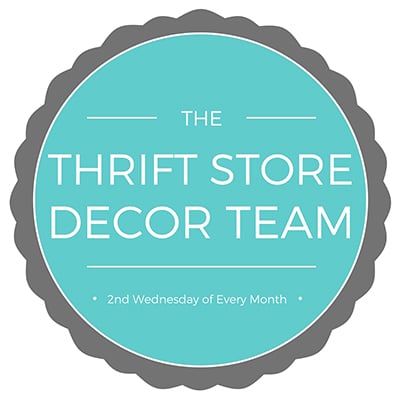 Domestically Speaking - Beachy DIY Sea Glass Decor
My Repurposed Life - Cabinet Door Magnetic Memo Chalkboard
Petticoat Junktion - Repurposed Spice Rack
Our Southern Home - Masculine Tray Makeover
My Uncommon Slice Of Suburbia - DIY Tray Makeover
Sadie Seasongoods - Vintage Inspired Military First Aid Kit
House Of Hawthornes (that's me) - Repurposed Croquet Set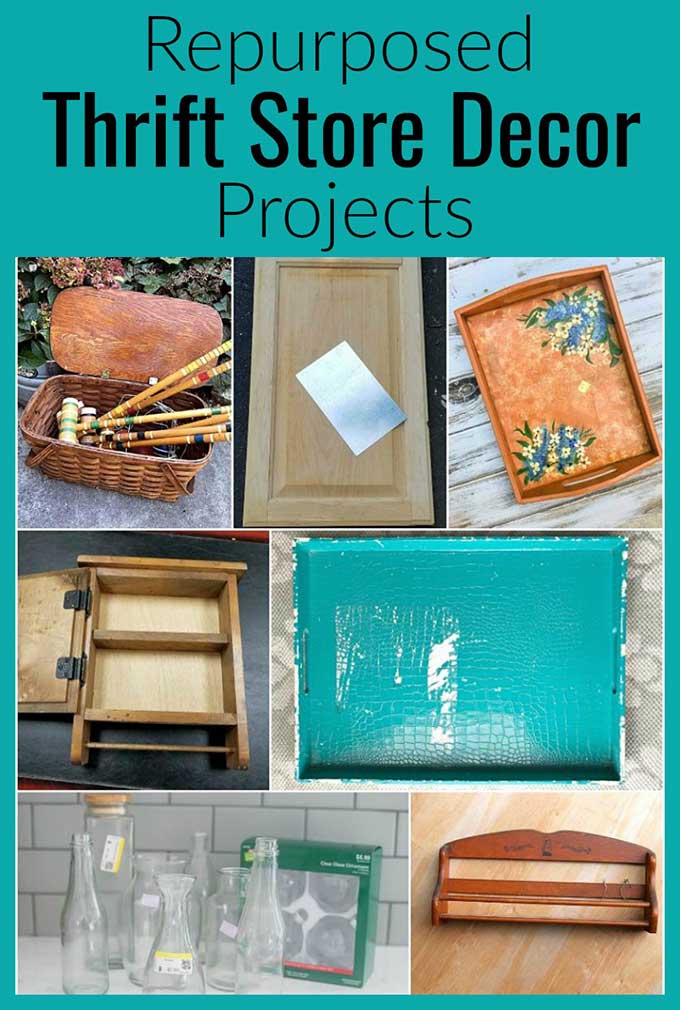 Other Posts You May Enjoy:
Quick And Easy Hydrangea Wreath