Look. There's one thing you need to know about me. I LOVE pink flamingos!
Sure, some people think they are gaudy. Or tacky. Or just plain ugly.
But in my opinion, the world would be a little less fabulous and a lot less colorful without a heaping dose of pink flamingo decor.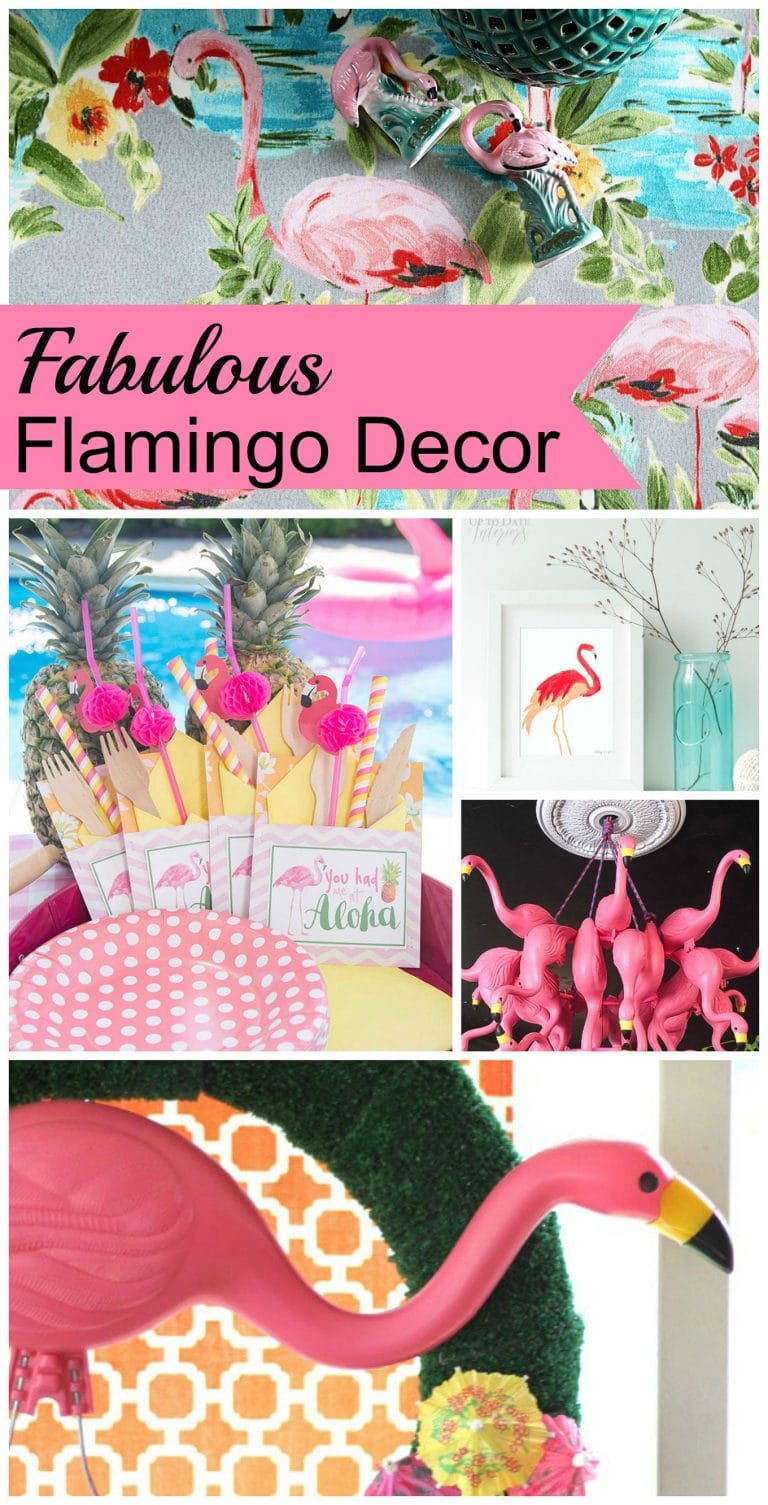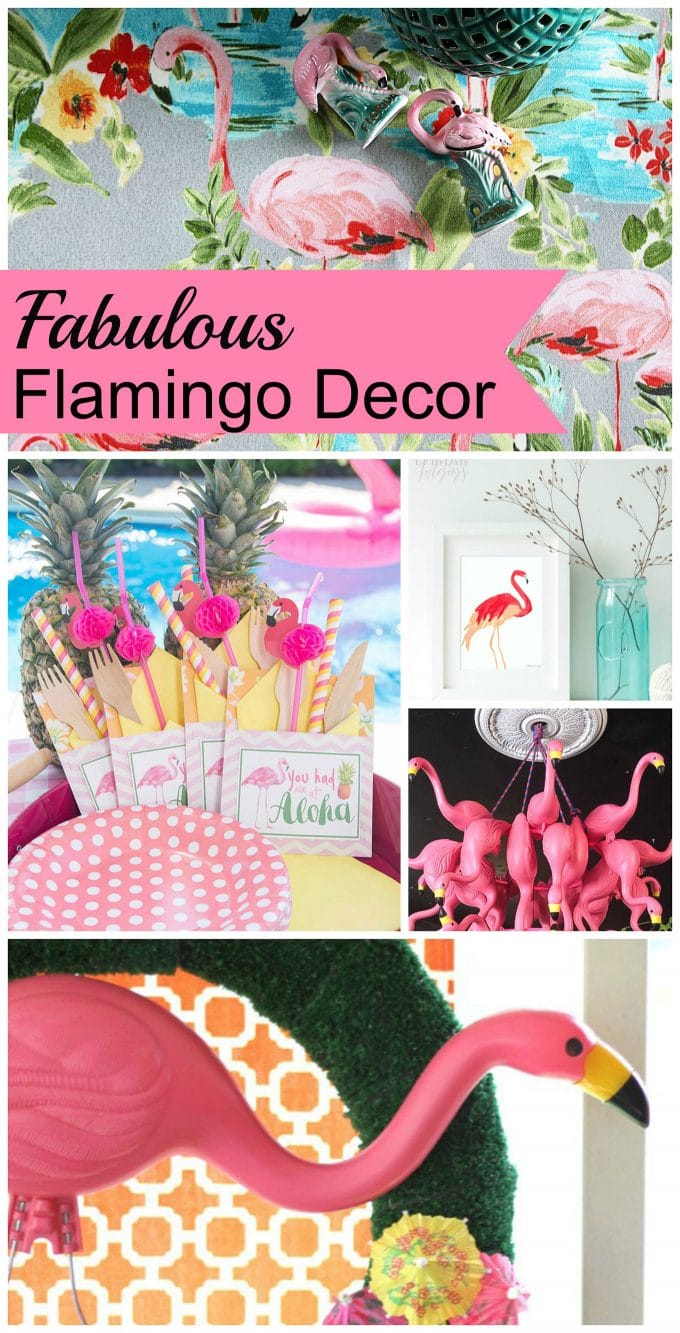 I think my love affair with the pink little guys started with this 1950's era pink flamingo salt and pepper shaker set. I'm going to go out on a limb and say they are a souvenir from Florida!
Just a hunch.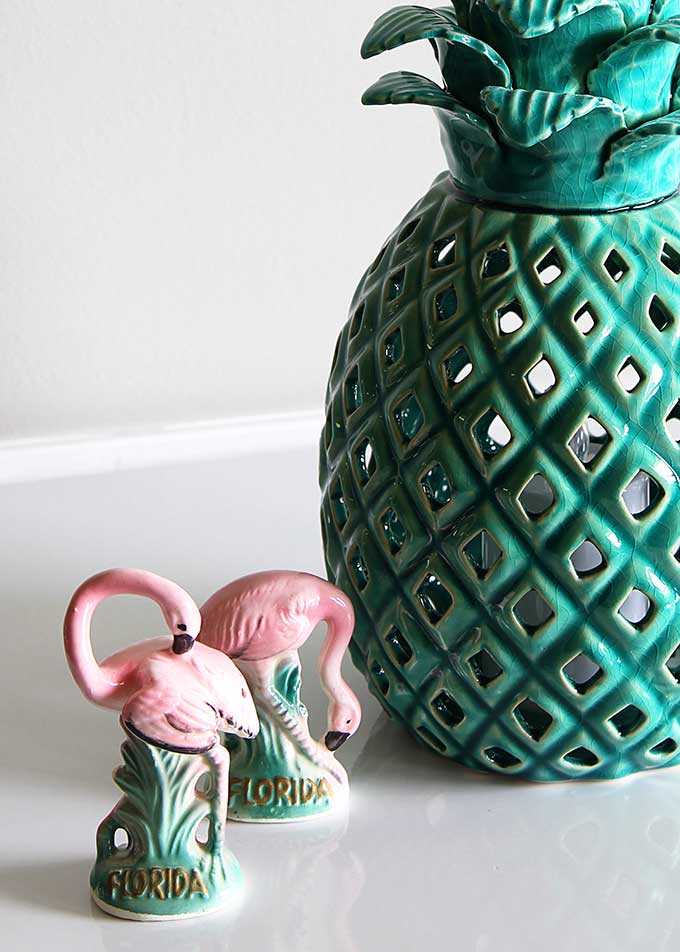 And I've always had at least one pair of the plastic ones in my yard for years.
That's a given. You can not be in the official Pink Flamingo Fan Club if you don't show your true colors with the classic yard decor.
I recently got all gaga over this fantastic flamingo fabric I found at JoAnn Fabrics in the outdoor fabric section.
I mean REALLY!
How cute is this fabric?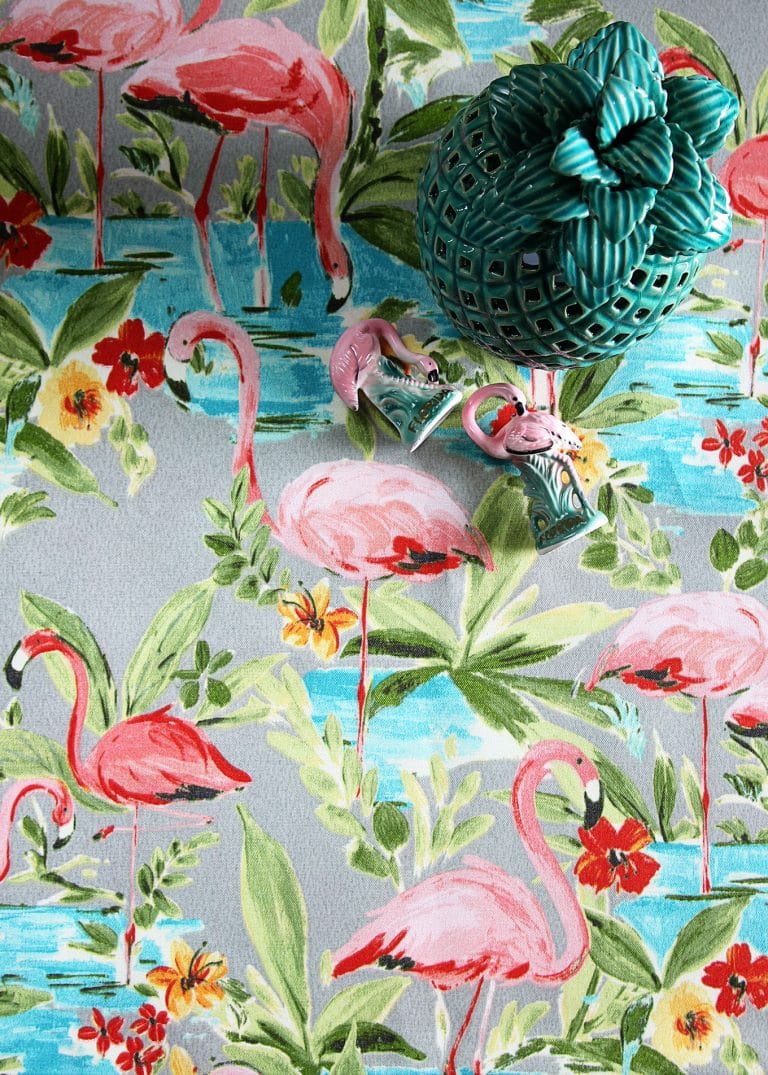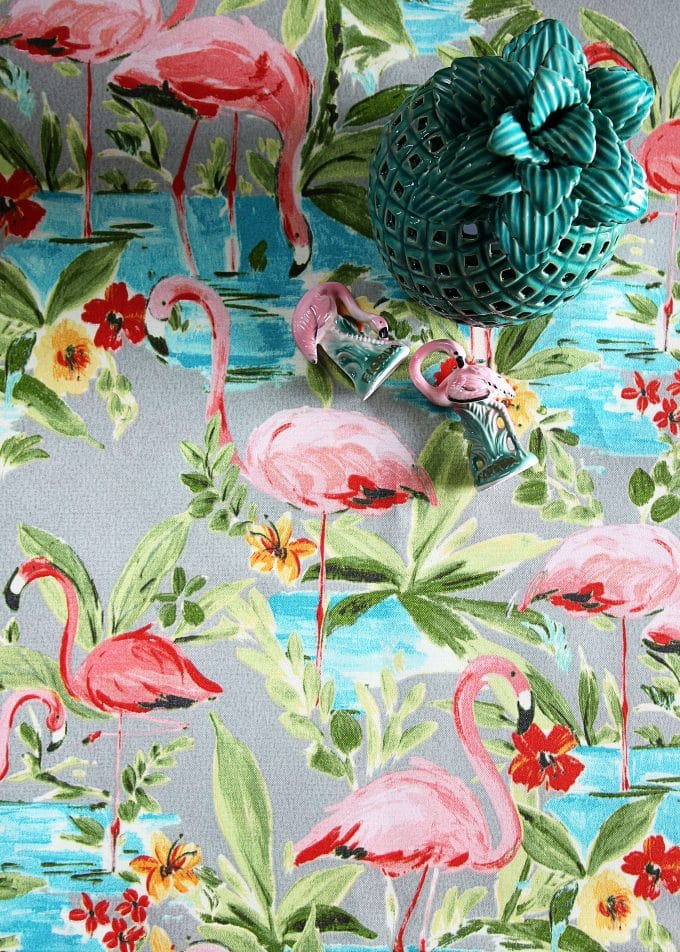 It sort of reminds me of barkcloth fabric from the 50's. Except it's not really as textural as barkcloth normally is, but it definitely has the look!
I made it into some snazzy porch pillows.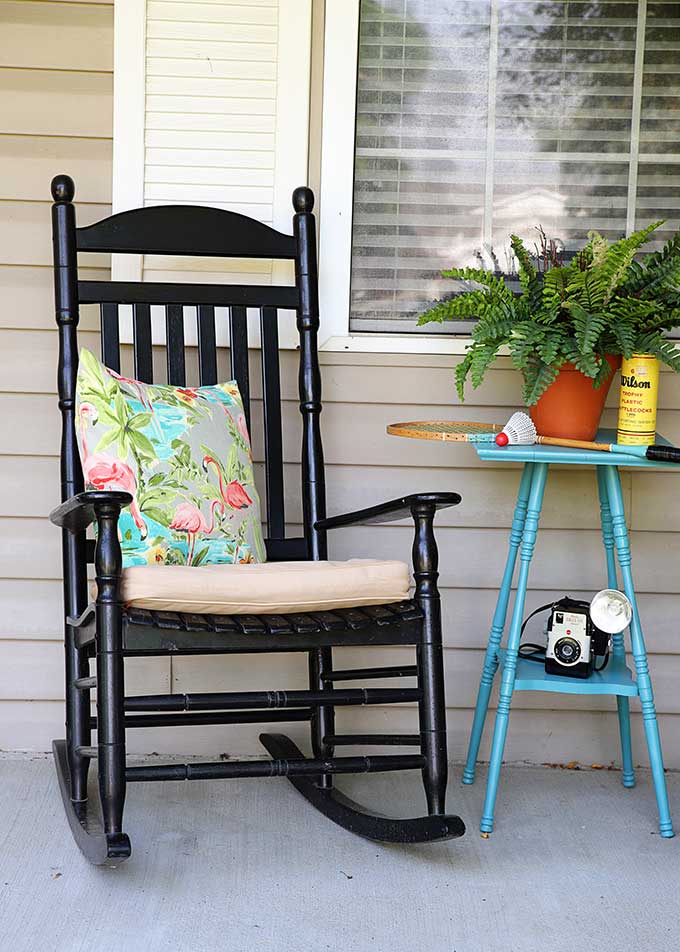 You can read more about my front porch decor HERE.
I had for a minute thought of making it into curtains, but then the whole "what am I going to do with pink flamingo curtains in my dining room at Christmastime" thought flew into my head and deterred me. The vibrant pink flamingos don't exactly go with green and red and a whole lot of ho ho ho.
Wait, or do they?
I decorated an entire Christmas tree in a slightly kitschy pink flamingo theme. OK, it was for Christmas In July, but it still was CHRISTMAS!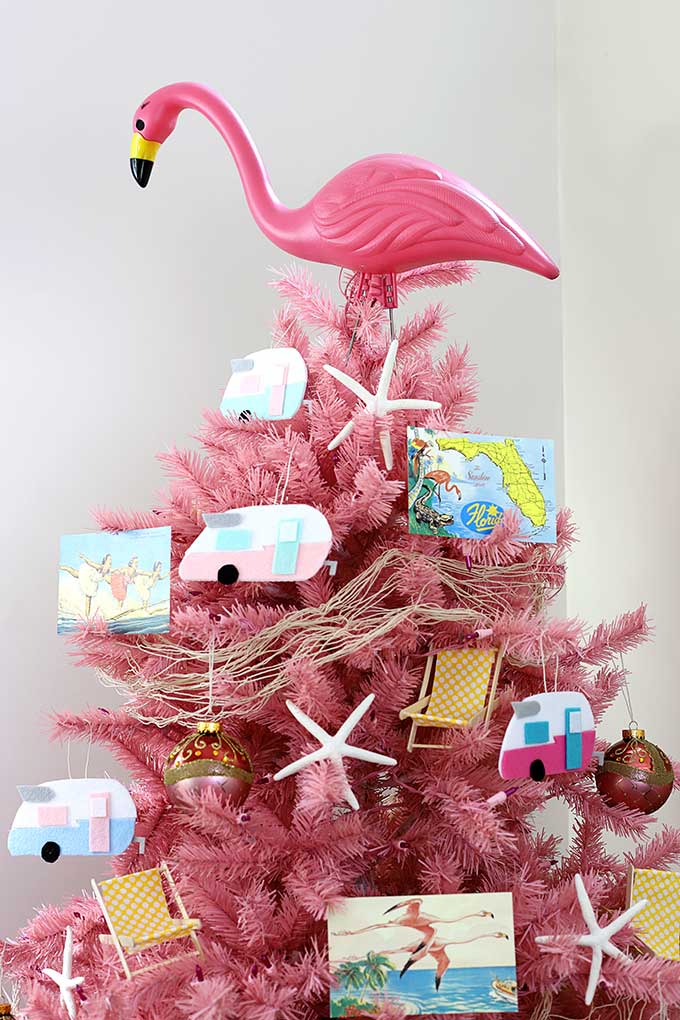 (This post contains some affiliate links for your convenience. You can read my full disclosure policy here.)
I got to thinking that I cannot be the only person who loves pink flamingos, so I scoured the internet to find some other neat flamingo projects and ideas.
Pink Flamingo Decor & Projects
Melissa at Polkadot Chair has some very cute summer pink flamingo party ideas.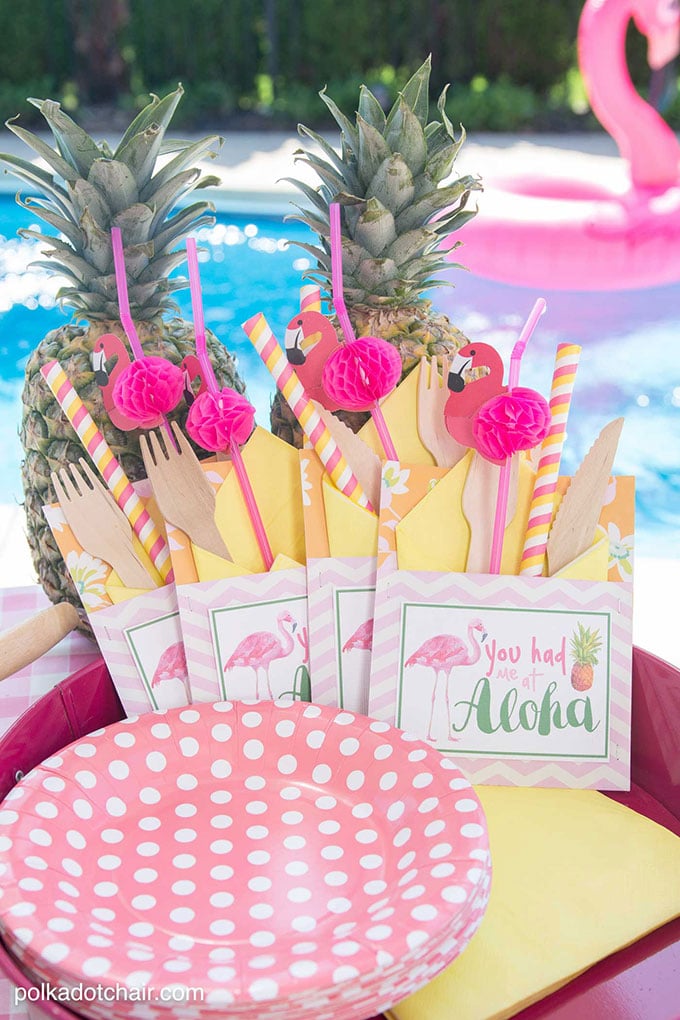 Gray Malin shows up how to make a pink flamingo snow globe!!! Talk about mixing seasons!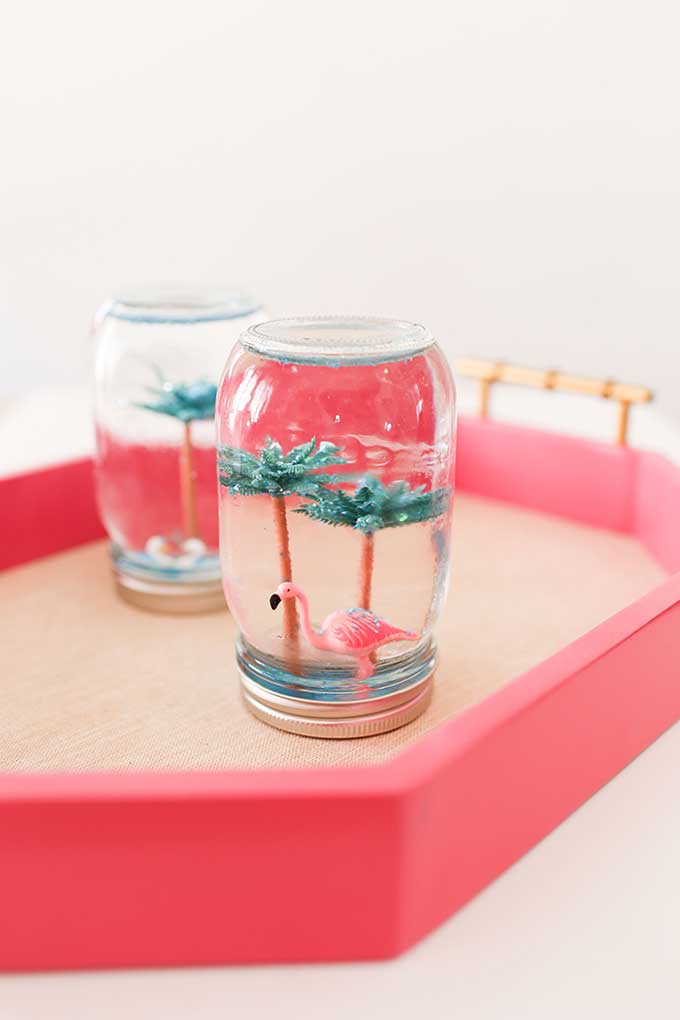 (You can buy the tiny little flamingos for this project from Amazon HERE.)
Kathy from Up To Date Interiors has a free printable of a pink flamingo. I believe his name is Fred.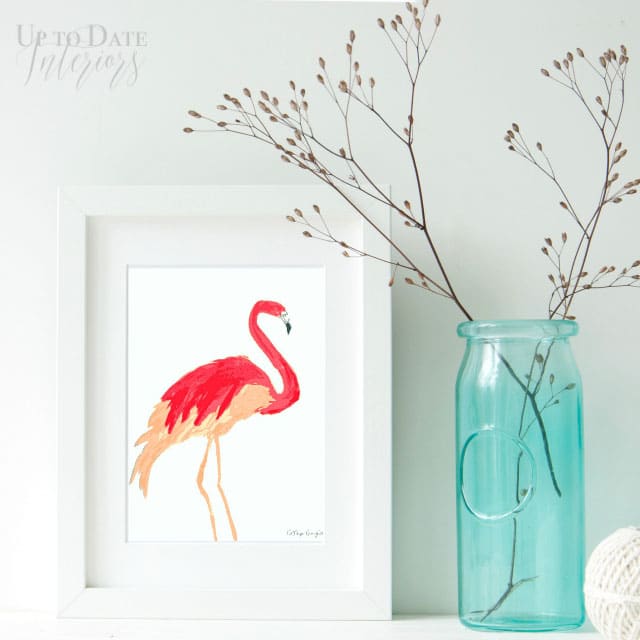 Jenna at Rain On A Tin Roof made this adorable pink flamingo wreath!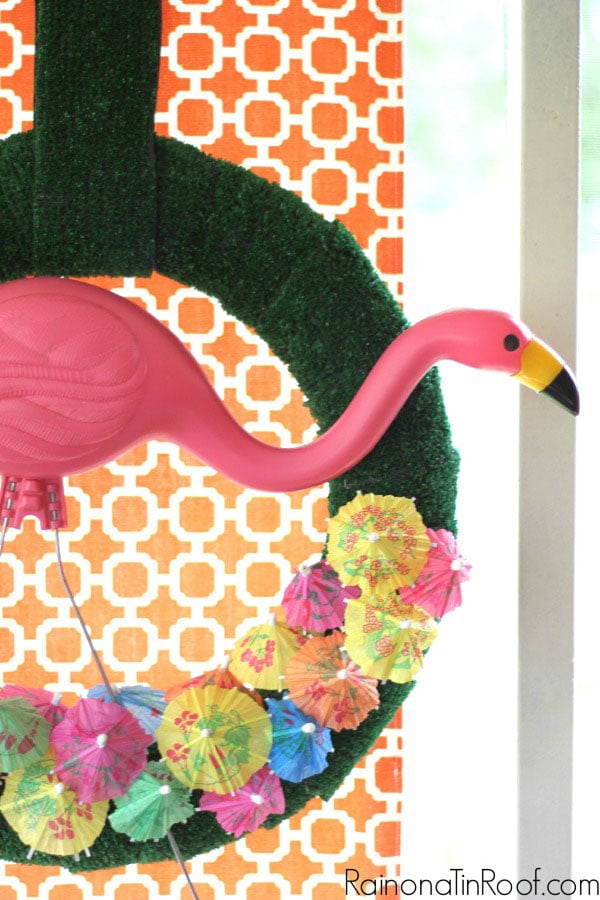 Leigh Anne at Houseologie stenciled her bathroom with flamingos, but not the typical pink ones!!!!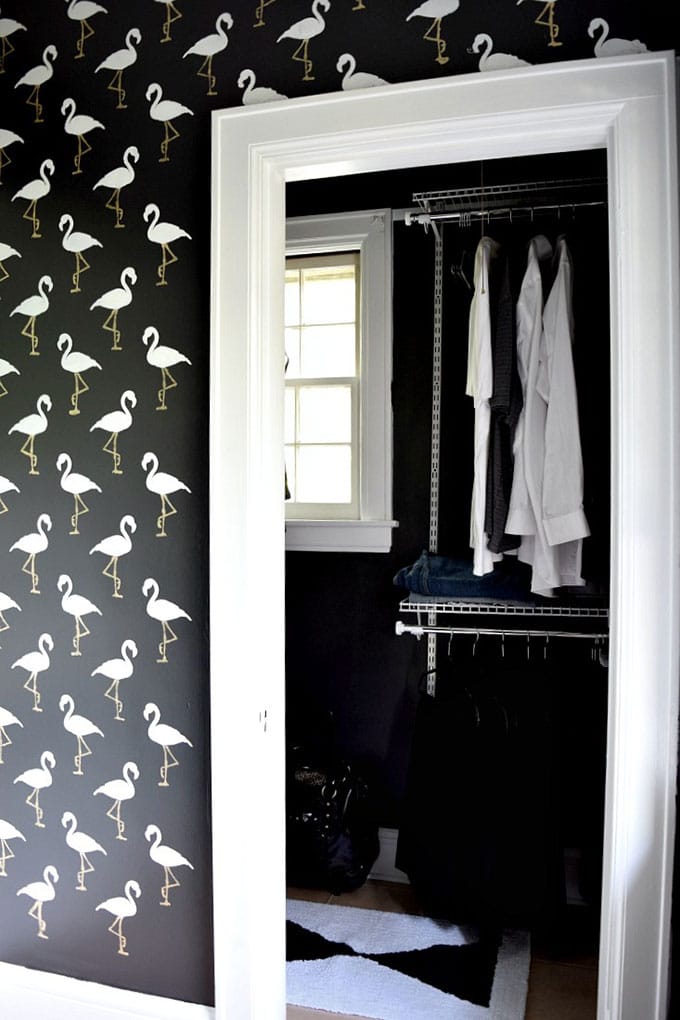 Bev at Flamingo Toes made a super funky trophy head out of a flamingo. It may have involved sawing the neck off the little guy.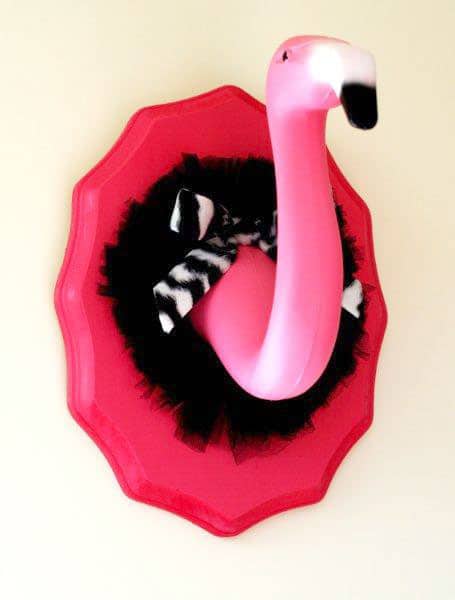 Handmade Charlotte shows us how to make a pink flamingo chandelier. Because, why not?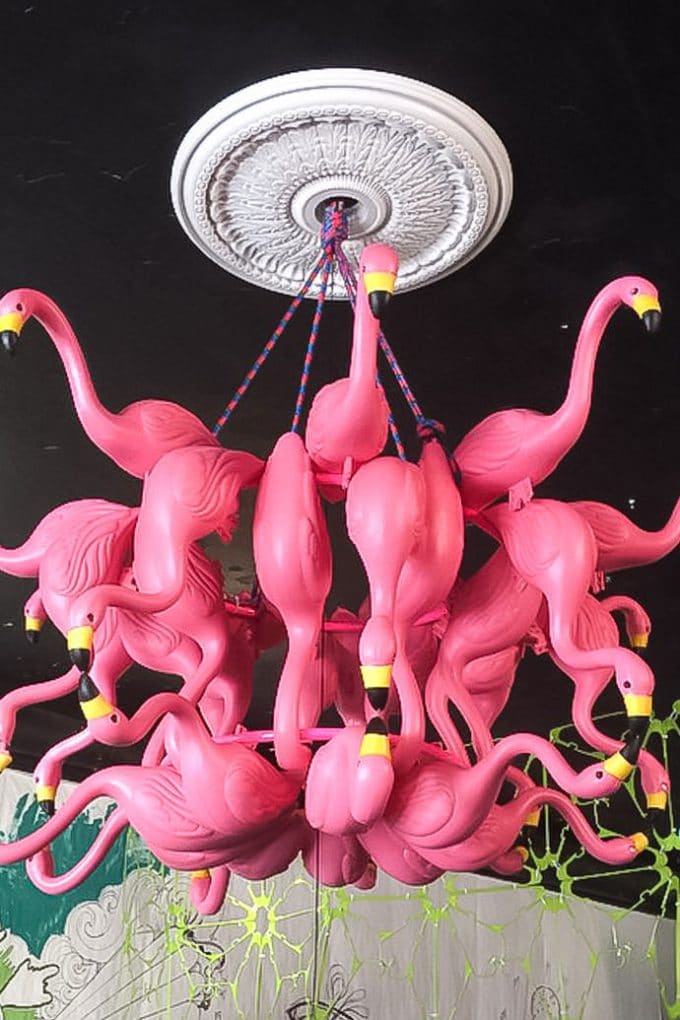 This DIY Flamingo Sprinkler from Rain On A Tin Roof is absolutely adorable! And pretty useful in the dead of summer!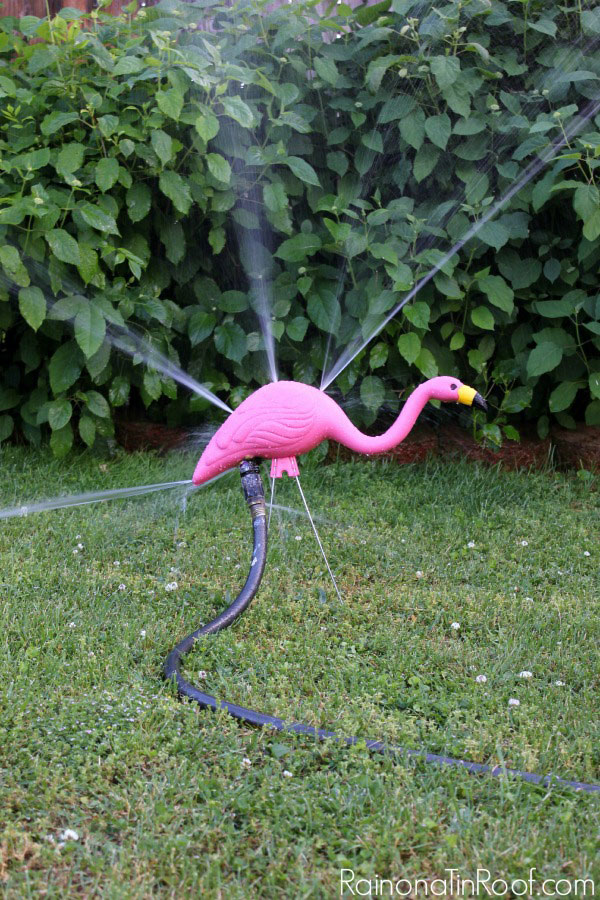 Kara's Party Ideas has created a fun DIY Croquet Set for your next Alice In Wonderland party.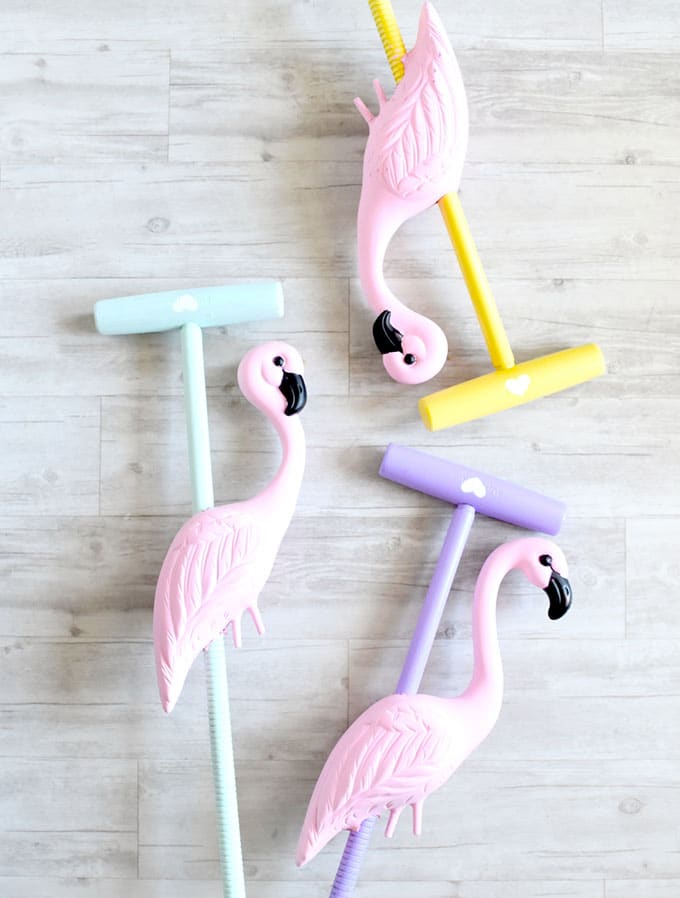 How cute is this lumbar pillow made by Sugar And Cloth. And it's NO SEW!!!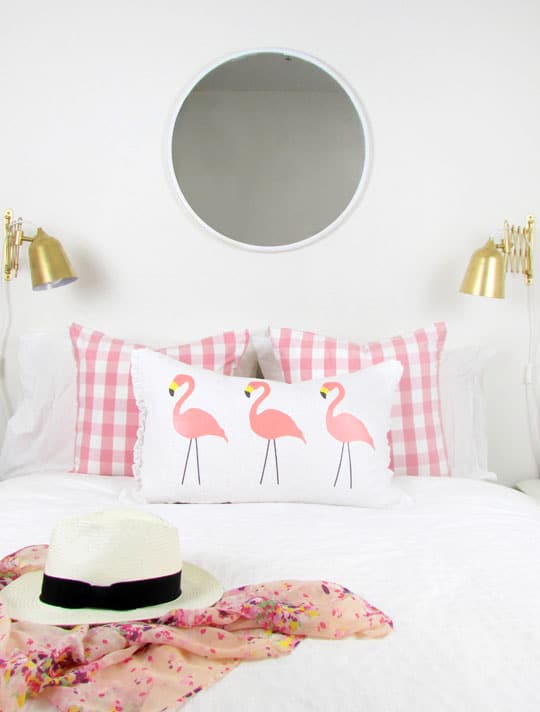 If you have a Cricut machine, 100 Directions has some cute pink flamingo ideas for you to make!
And last but not least, DIY Studio has some fantastic photos of a flamingo themed wedding. No photos to show you here, but you need to check it out. And please get any idea that flamingos cannot be elegant out of your head right here and now!
Even More Pink Flamingo Ideas For You:
That's it for me, I need to rest my eyes from all this pink for a bit.
Are you a flamingo fan? Or a certifiable flamingo hater?


Other posts you may enjoy:
Where To Buy Retro Styled Picnic Supplies