Learn how to make super cute garden planters out of old rubber boots. Boot planters are a great upcycled planter idea as well as a fun piece of garden art!
If you plant lavender in lavender boots does that mean they are lavender lavender boots?
Honestly, I had bought the most gorgeous shade of peach colored geraniums to plant in my boots. Just gorgeous.
Then when I was clearing off some work area on my potting bench, I accidentally knocked a lavender plant over and it landed on the toe of the boots and I got the brilliant idea (if I may say so myself) to plant the lavender in the lavender boots instead.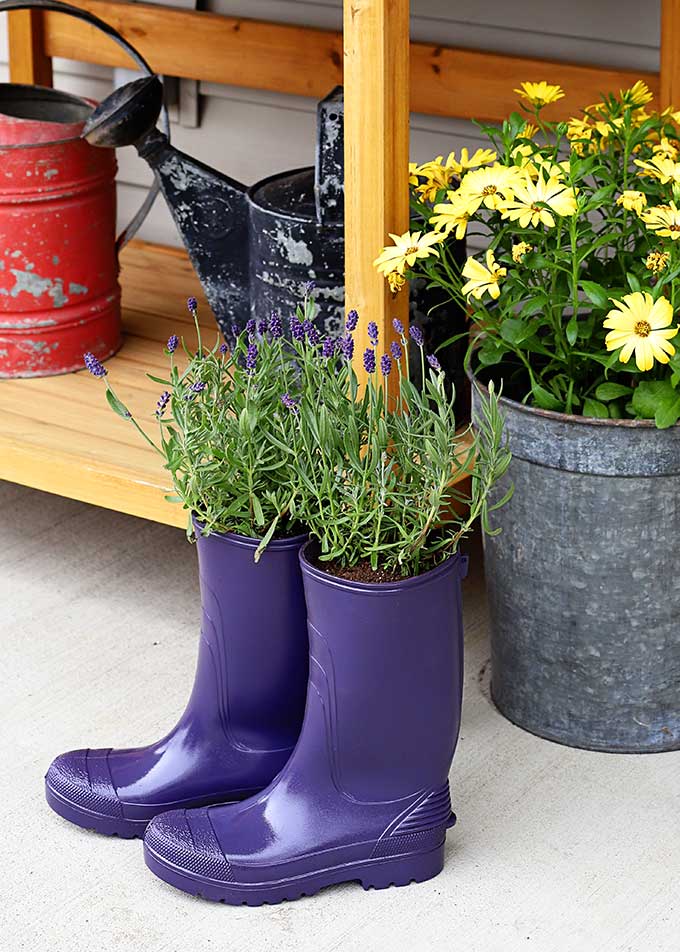 One would have thought I would have made that connection at the plant store, but no such luck!
They are mighty springy though!
How To Make Planters From Rubber Boots
Find some old rubber boots at the thrift store or in the back of your closet. It don't matter what color they are, because we can change that.
There's not much you can't change with a can of spray paint.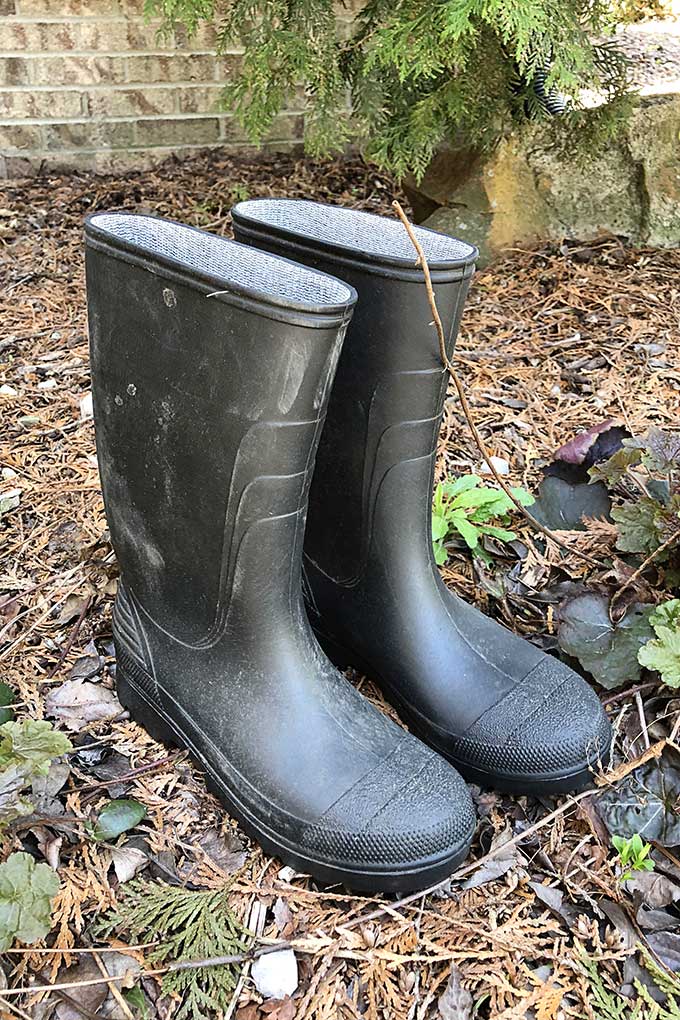 OK, your hair color. That might be one thing.
Spray paint your boots lavender. Or whatever color floats your boat.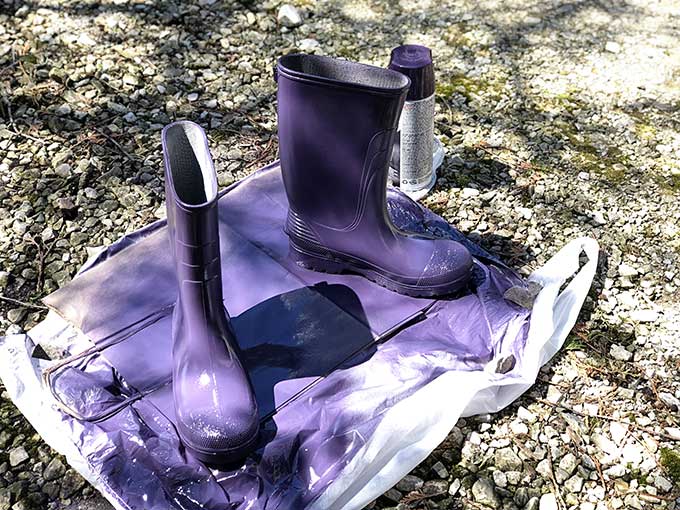 Drill a few holes in the bottom of the boots for drainage.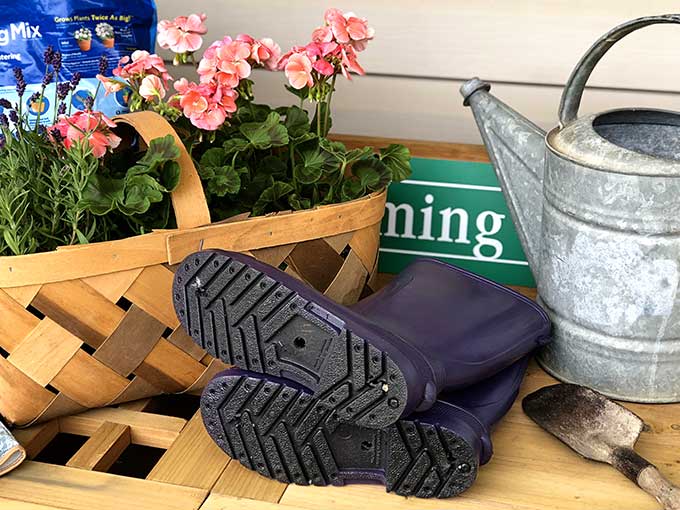 I'm fully aware it doesn't show up well in this photo, but believe me, each sole has three holes in it.
Fill bottom of the boots with a small layer of gravel for drainage. And then fill boots ¾th of the way full of potting soil.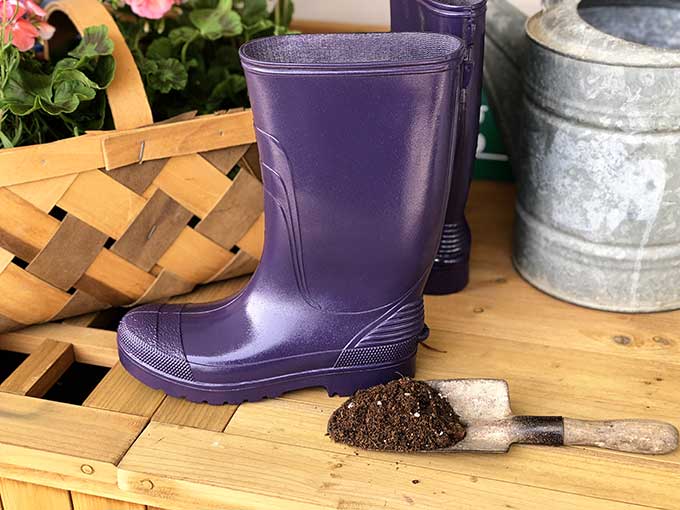 Plant your lavender plants in your lavender boots.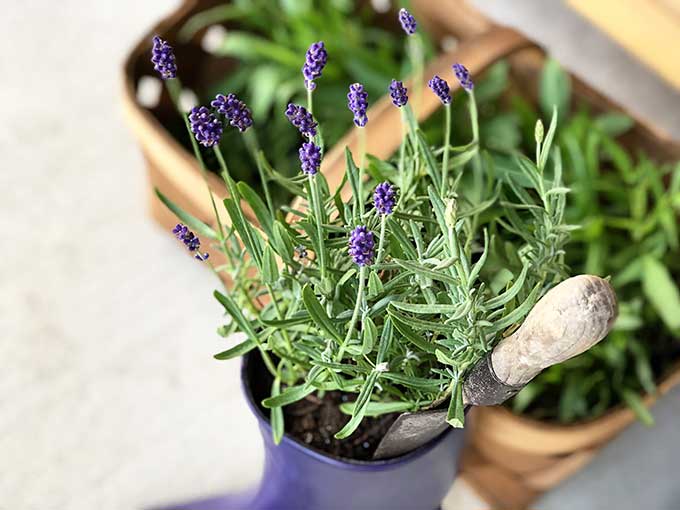 Really any plant would do.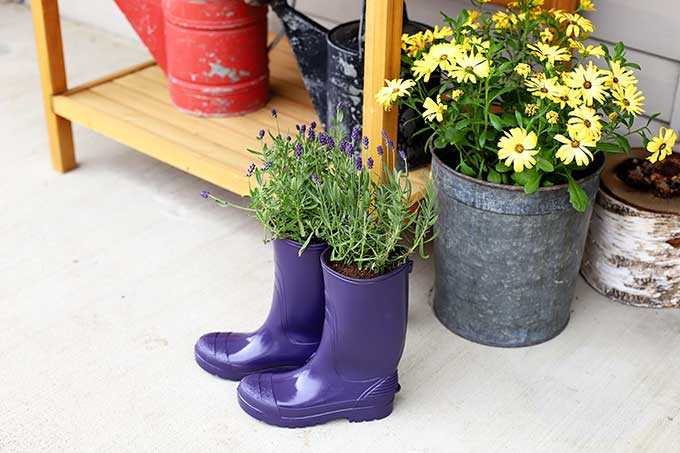 You could even go for a beautiful shade of peach colored geraniums if you want to get all adventurous!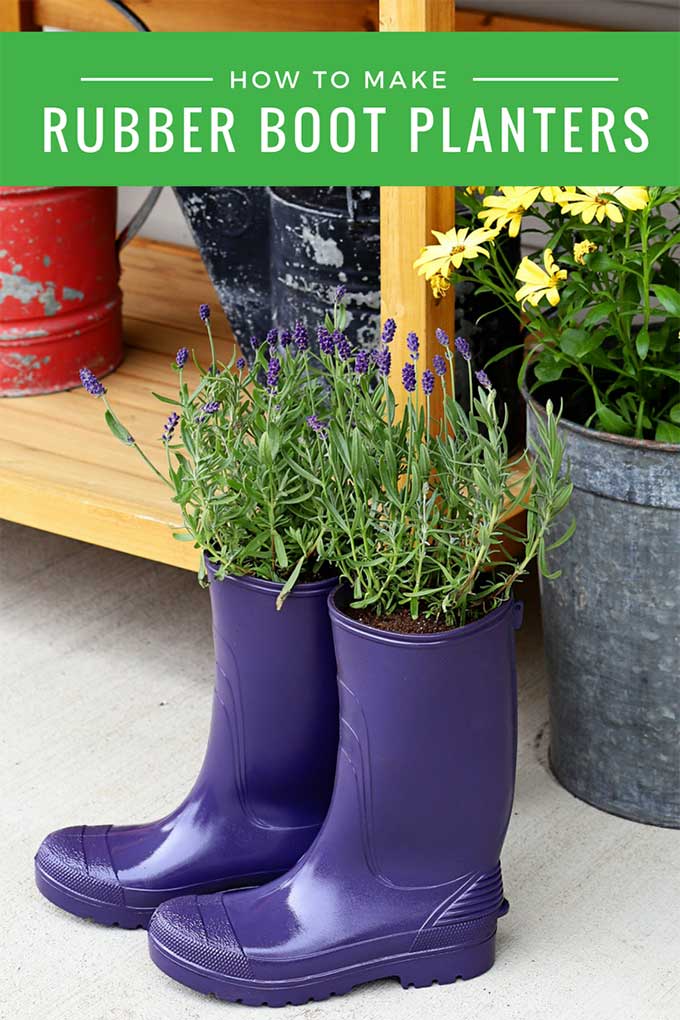 BTW, if you are looking for another fun rubber boot idea, Empress Of Dirt has a tutorial for How To Make Rubber Boot Dogs (they're adorable in a rubber boot sort of way).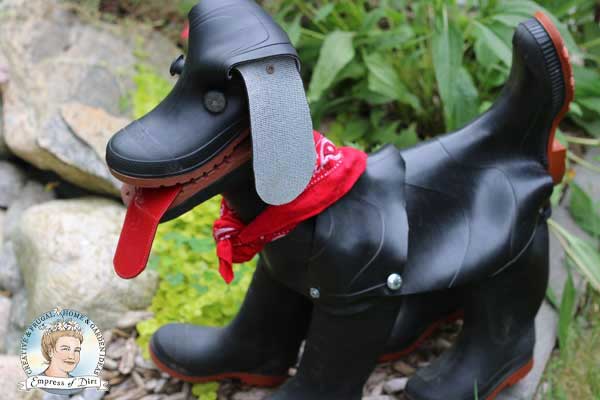 Other things you can repurpose into FUN garden planters:
Chicken feeders because planting Hens & Chicks in a chicken feeder is just too easy - Farmhouse Garden Planters Ideas
Store bought bonfire logs as planters are on fire this year - How To Make A Succulent Log Planter
Colanders are not just for washing veggies anymore - How To Make Silverware Windchimes
A vintage toy truck can carry a Christmas tree during the holidays, so why not a load of succulents this summer - Keep On Trucking: Fun Upcycled Planter Idea
The list goes on and on (you can find lots of upcycled garden planters on my post called 25 Upcycled Garden Ideas), but you probably have some flowers to plant in some old boots, so I'll let you go!