If the hood means what I think it does. Otherwise I look like your Grandma who uses the word "groovy" way too much.
While out thifting this week I did find some groovy . . . cool . . . rad . . . super exciting things.
Like this Thermos brand Icy Hot thermos. I loved the color and the mid-century modern geometric pattern on it.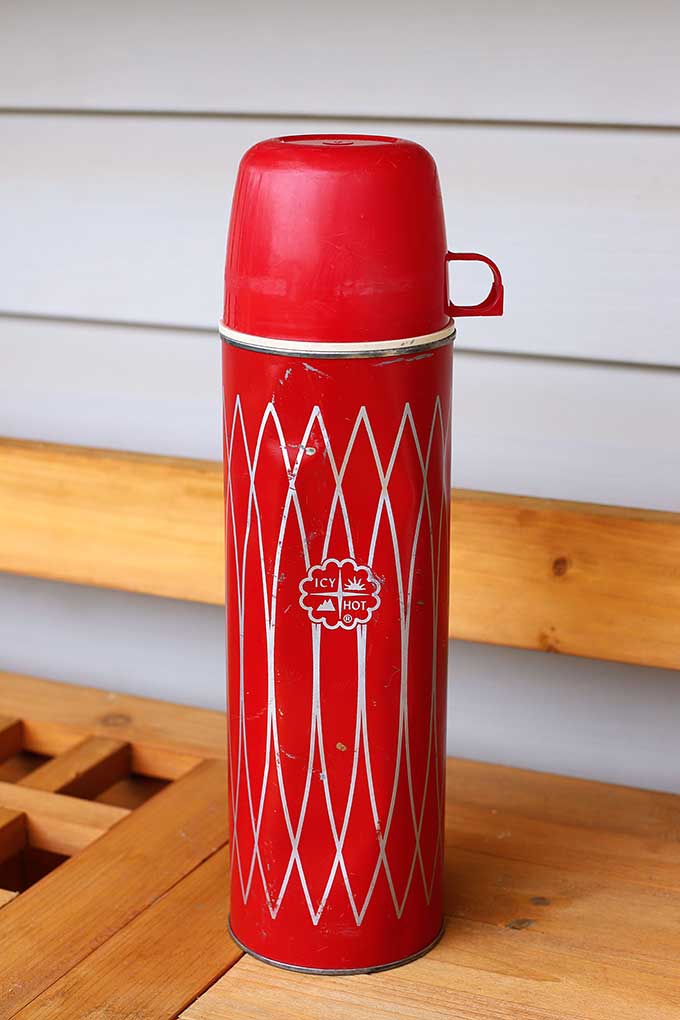 And the price (90 cents).
The only problem is it looks like a car ran over it. LOTS of dents and some scratches, but you know what? It's hard to get through life without a few dings in you.
Besides, did I mention the price? It will be great to stick some flag in for 4th of July this year.
I also found a Sportsman tin.
It is from Gotham Industries and would have originally come as a set with either one or two thermoses and a matching tote bag to carry it all in.
And I assume you would have packed your beetroot hummus with pita chips and vegan cookies in the tin part. Or your PB&J sandwich with Oreos?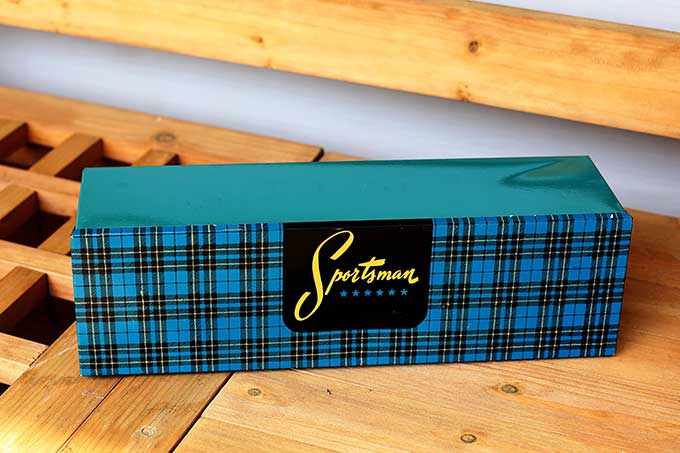 I have seen these in red plaid, but blue plaid? Not so much.
OK, never.
I also found this little chickadee. Or bluebird. I just sat it on this wooden log candle holder so I could show it to you upright.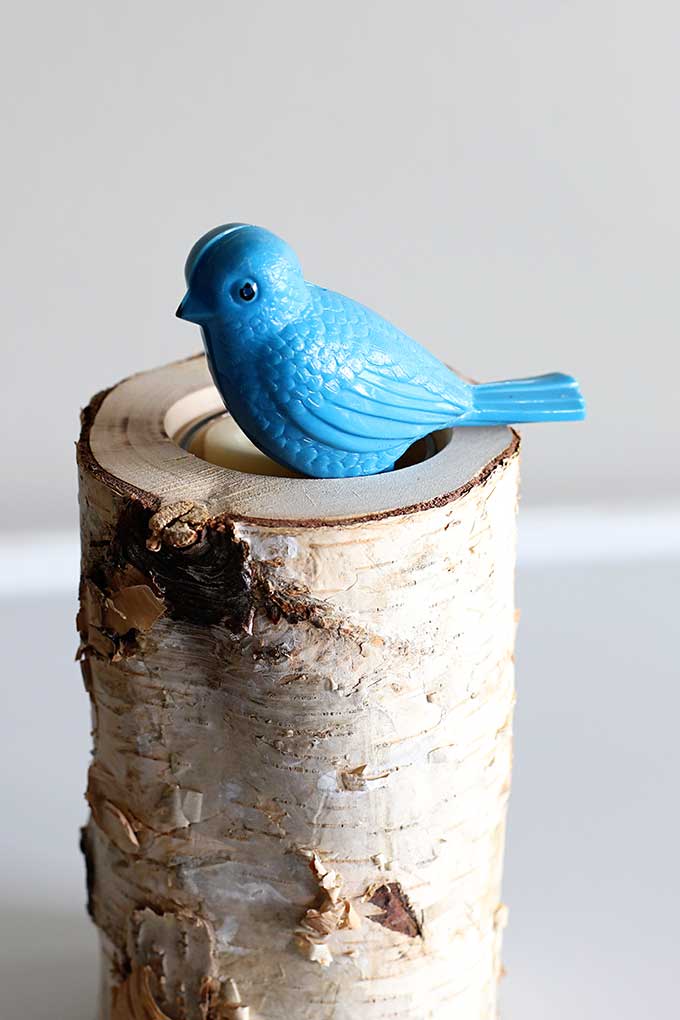 Surprise! It's really a light bulb!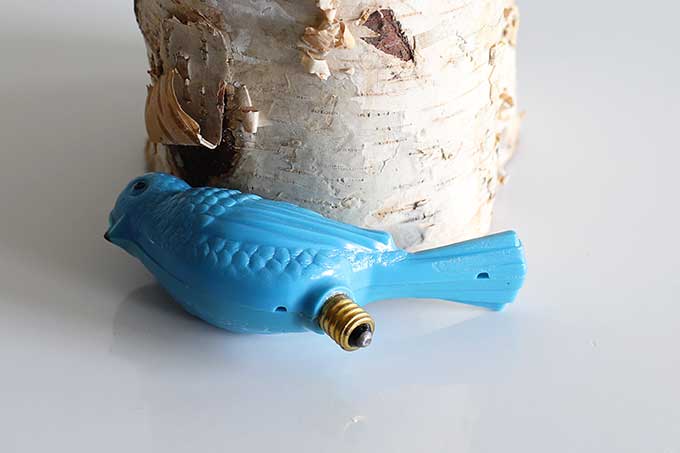 It's a GloLight Yule Bird light and it was part of a Christmas tree light set made in the 1950's.
I have no idea where his friends flew off to, but I thought he would be cute hanging out in my birdcage turned planter this year.
I won't be plugging it in to see if it works, because we have a little rule in this house that "we" (meaning I) do not plug in old things and then "we" (meaning the husband) doesn't need to use the fire extinguisher.
I had a whole sparks flying out of the electrical socket incident once that "we" don't want to repeat any time soon.
Speaking of electrical things we don't plug in, how cool is this vintage iron I found.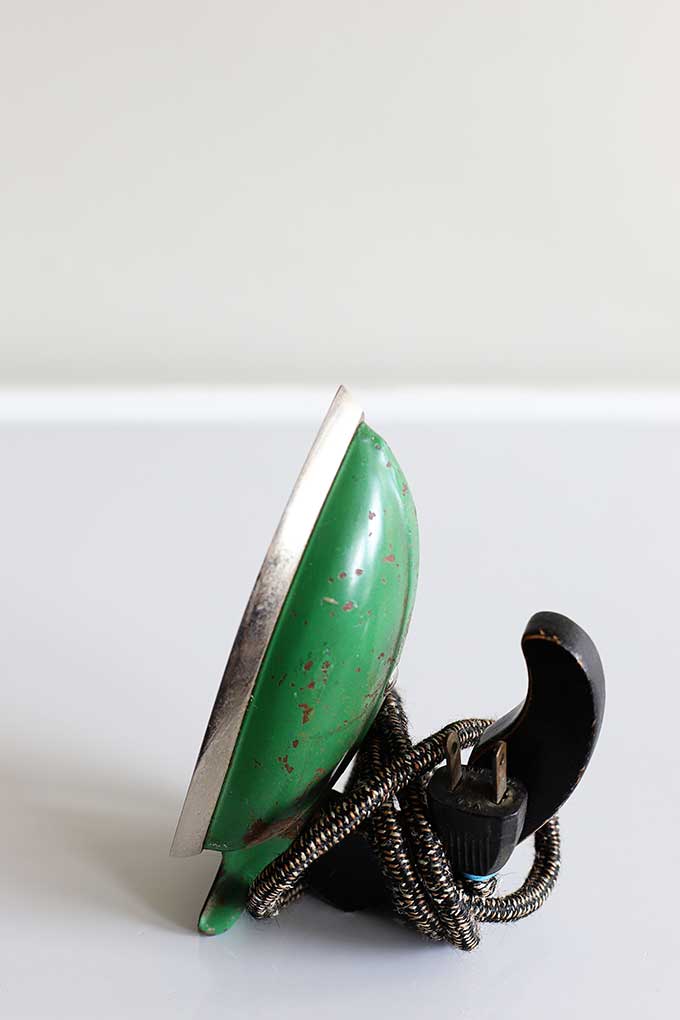 To give you some perspective, it's roughly the sign of a beer can.
There was some conversation on Facebook whether it was a child's iron or a travel iron, but I think we decided it was a child's iron.
It says Sunny Suzy on the butt of it. And has a real live (supposedly working, but again, I'm not going to test it) electrical cord.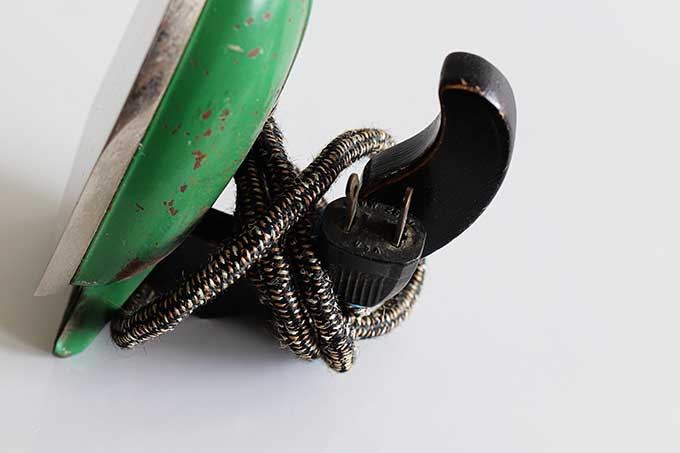 If you follow me on Facebook you probably already saw my Facebook LIVE on it, but I thought I'd show it to the ones who missed it or aren't cool enough to want to follow me on Facebook.
Did you see what I did there, I gave you 2 links to Zuckerberg's place so you could follow me if you want. I think that's subliminal advertising. Except I just told you what it was, so it's not so subliminal anymore. Darn it.
Oh and keep in mind it was a live video and I could see people as they pop on to watch the video, so that's why I might have randomly said "Hi" to someone. I'm not nuts. Really, I'm not.
And last but certainly not least, I found this cute green ball-shaped pitcher.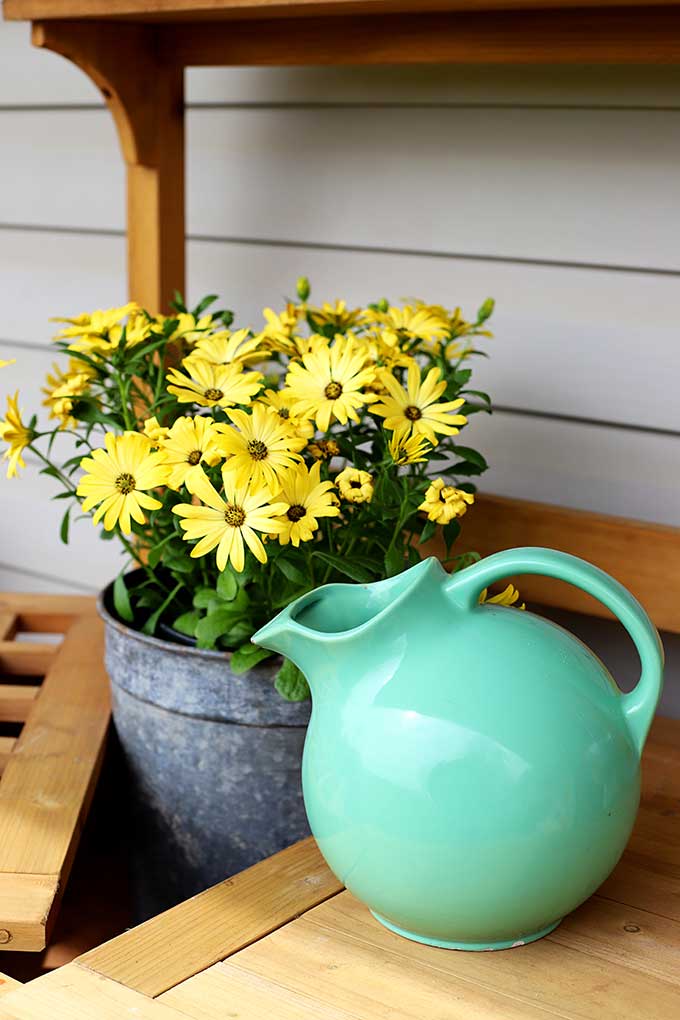 There are no markings on it, so not sure who made it, but it looks an awful lot like the Hall Water pitchers.
Did you find anything special this weekend?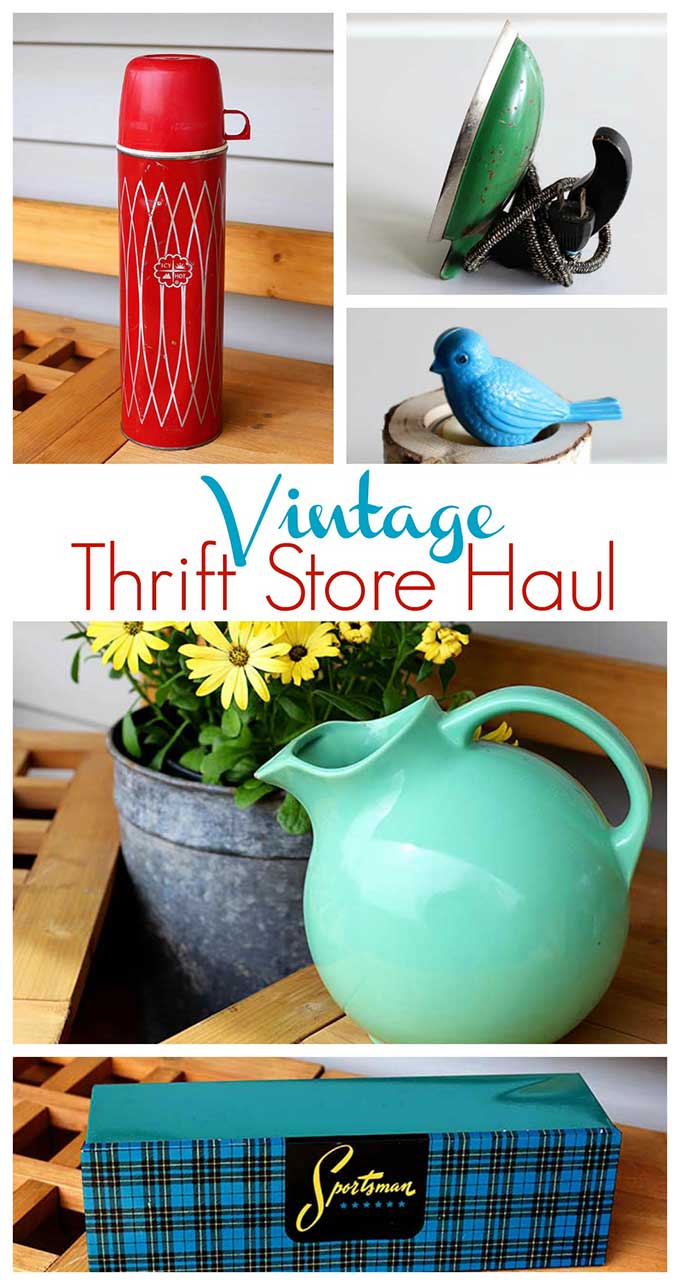 Other posts you may enjoy:
Top Ten Thrift Store Shopping Tips
Resources For Vintage And Thrift Store Lovers
How To Clean And Restore Thrift Store Finds
And a whole slew of additional Thrifting Stories can be found HERE