I finally got some outside yard work done today. Much more clean up to do, but at least I'm not feeling so far behind anymore.
Speaking of yard work, in honor of Earth Day I took a photo of my temporary porch decor.
Also known as "what I couldn't carry back inside after a photo shoot in the front yard one day and I totally forgot about it and left in on the front porch and then when I noticed it, I thought it didn't look horrible, so it's staying for now".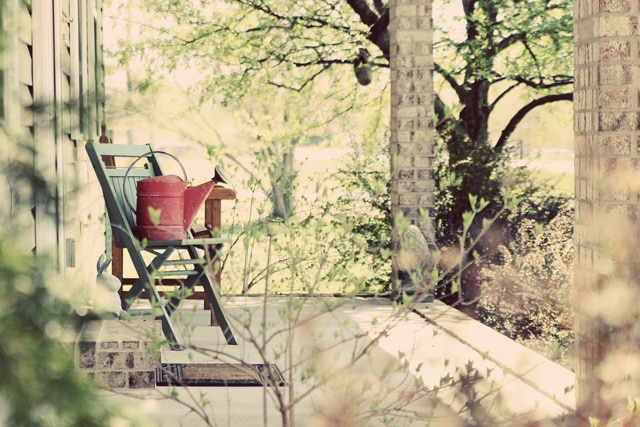 Watering can = water = nurturing our plants = Earth Day
I was trying to be all fancy by using Pioneer Woman's Seventies action in Photoshop on this shot.
Because the first Earth Day was in 1970.
Don't know what I would have done if the first Earth Day was in 1980, because there is not a really iconic look to 80's photos besides big hair.