Ready for some more holiday shopping ideas? This time I have Etsy on my mind.
I have a special place in my heart for Etsy shops. My sister, who passed away a few years ago, loved Etsy from day 1. Before 99.9% of the people out there even knew what Etsy was.
She liked the idea of it being primarily women, working from home, making a living doing what they loved. Sort of like blogging is for me, Etsy was for her.
So today I am doing a shopping guide of all the really cool stuff you can find on Etsy, so get your Santa mug filled up and let the shopping begin!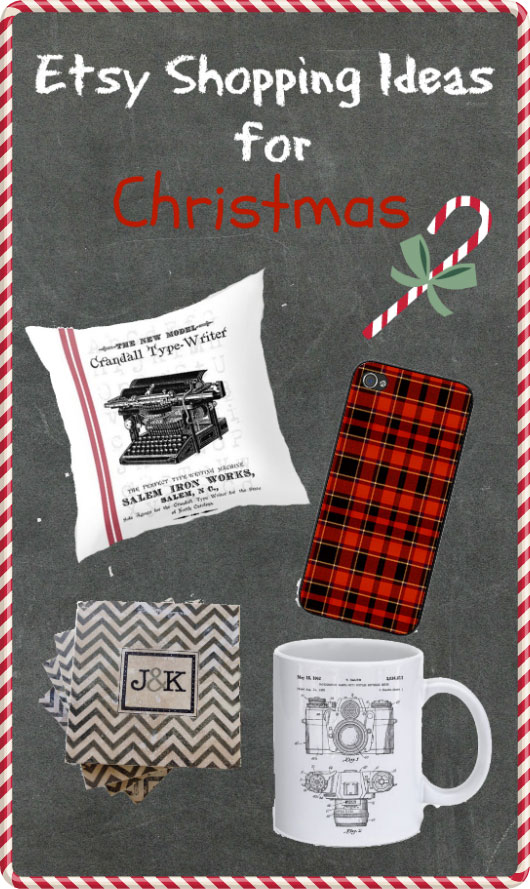 (This post contains some affiliate links for your convenience. You can read my full disclosure policy here.)
Etsy Shopping Guide
I found a neat typewriter pillow cover from Adidit on etsy.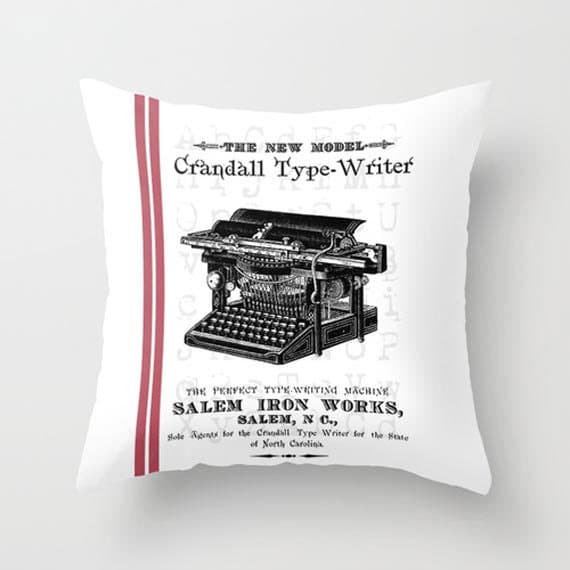 Typewriter Pillow Cover via Adidit
Refunked Junkies
have a slew of typewriter key bracelets with all sorts of inspiring messages on them. Like
Inspire
.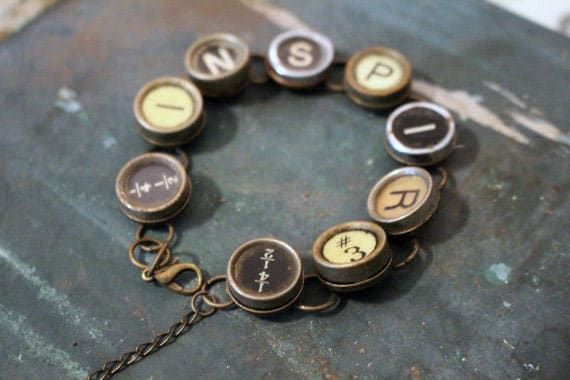 Typewriter Key Bracelet from Refunked Junkies
Winged World
makes the ultimate upcycle here. She takes old library card catalog cards and hand paints scenes on them.
Wait for it . . . with a theme from the book!!!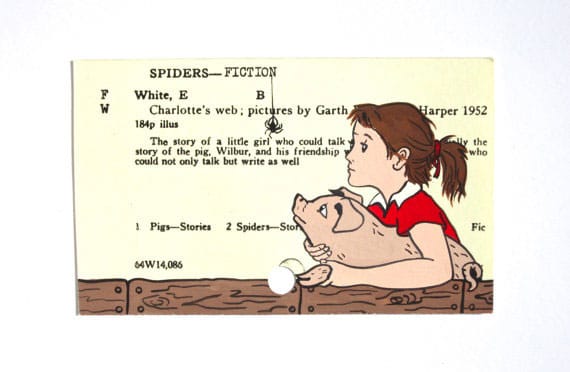 Library Card Catalog Card via Winged World
You knew I wouldn't be able to make it through a post with a Thermos making an appearance -
Oh, Little Rabbit
has the most adorable reusable cotton lunch bags.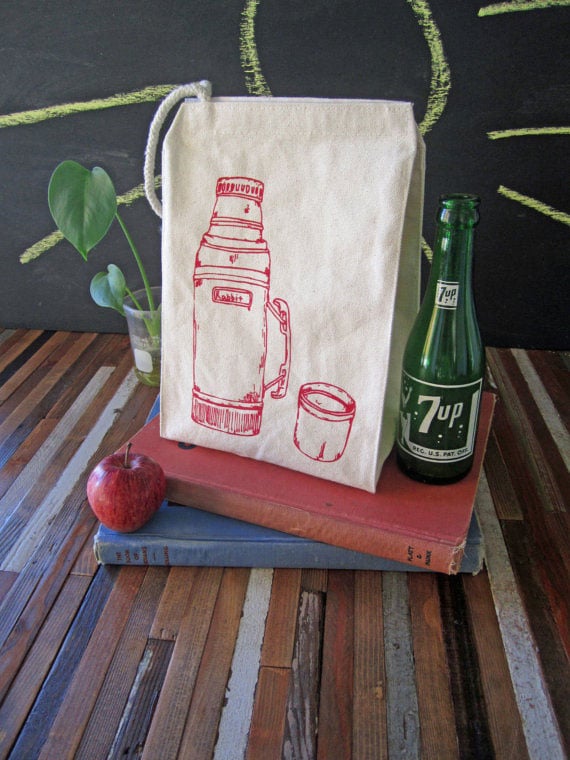 Thermos Lunch Bag via Oh, Little Rabbit
One of these days I'm going to own a vintage camper, but until then I'll make do with a vintage camper tote bag from
CeridwenDESIGN
.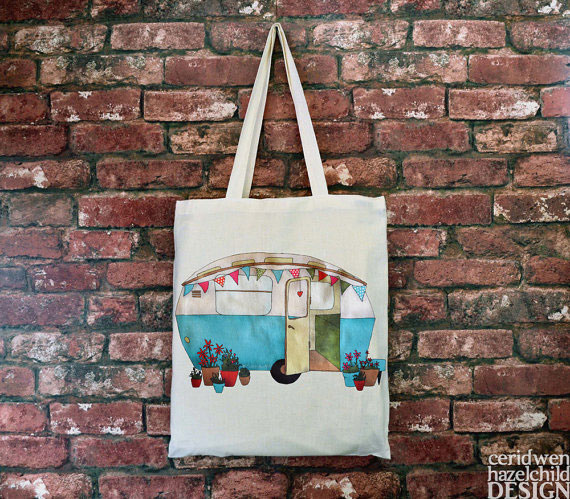 Vintage Camper Tote via CeridwenDESIGN
Beth from
Up Yonder Designs
is a North Carolina girl and makes tile coasters in all sorts of styles, along with tea towels and a few other things.
Here is just one example of her work: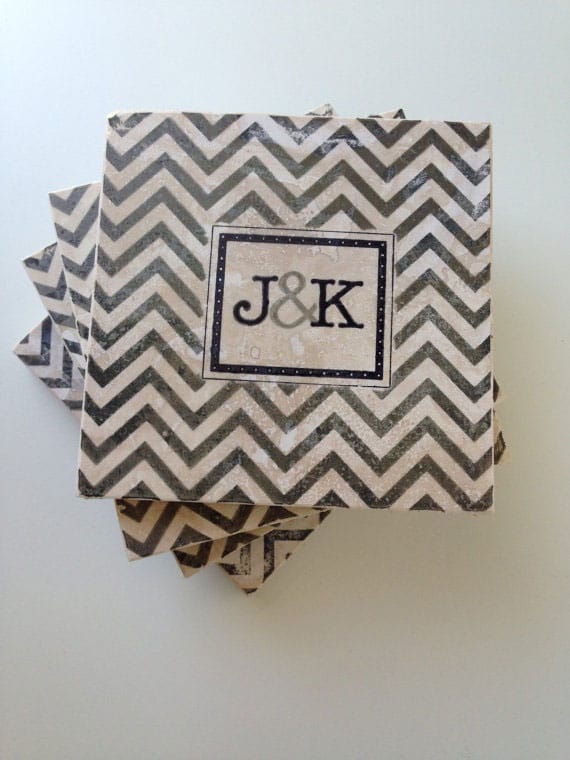 Tile Coasters via Up Yonder Designs
A shop called
Patent Prints
has all sorts of patent drawings on t-shirts, mugs and posters. Very cool stuff.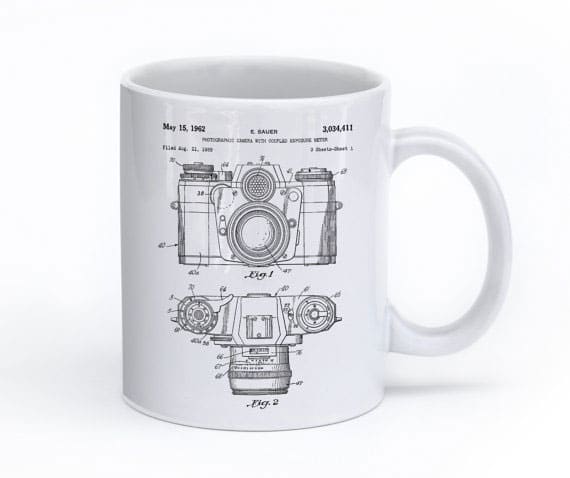 Camera Patent Coffee Mug via Patent Prints
Some other etsy shops that you might fall in love with are:
MonkeyBox Vintage Junk "She loves all things vintage and sometimes buys too much". Enough said. She's kindred people.
E Is For Ethel Lots of vintage goodies that turn over quickly, so if you see something you want, snatch it up fast.
Knick Of Time Angie has anything from farmhouse decor to handmade items to digitals to stencils.
Some of my other holiday shopping guides from the past can be found here:
Gift Guide For The Vintage Lover
Holiday Gift Guide For The Retro Christmas Lover
Holiday Gift Guide For The Etsy Shoppers Out There
And for you Gift Guide haters out there, I'll be back to normally scheduled posts later this week! I'm running out of money with all this shopping going on, so I'd better get back to work!
What's your favorite Etsy shop?