As I've been sitting at home the last few days, not going out of the house and trying my best to be a good citizen in this scary time, I've been trying to think of things I can write about here that might give you a bit of a distraction.
A little bit of inspiration or maybe just a few minutes of fun reading.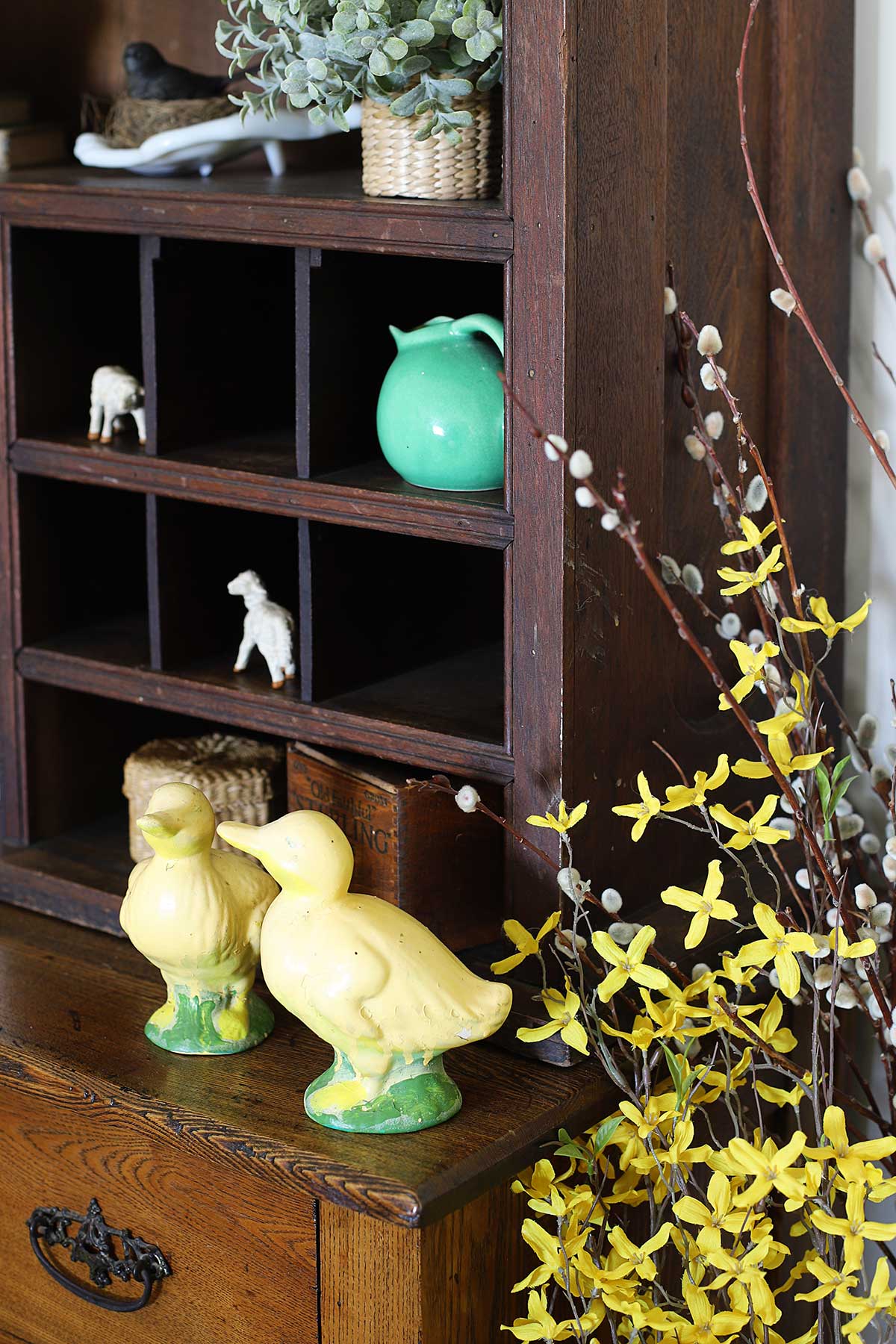 And I thought, hey I haven't shown you this bookshelf/hutch piece I bought last summer. That's something distracting!
Way back in July I spied it at a local antique/junk store and as soon as I saw it I fell in love with it and just had to have it. While I was paying for it, the workmen at the store tossed it in the back of my van and off I went with my prized find.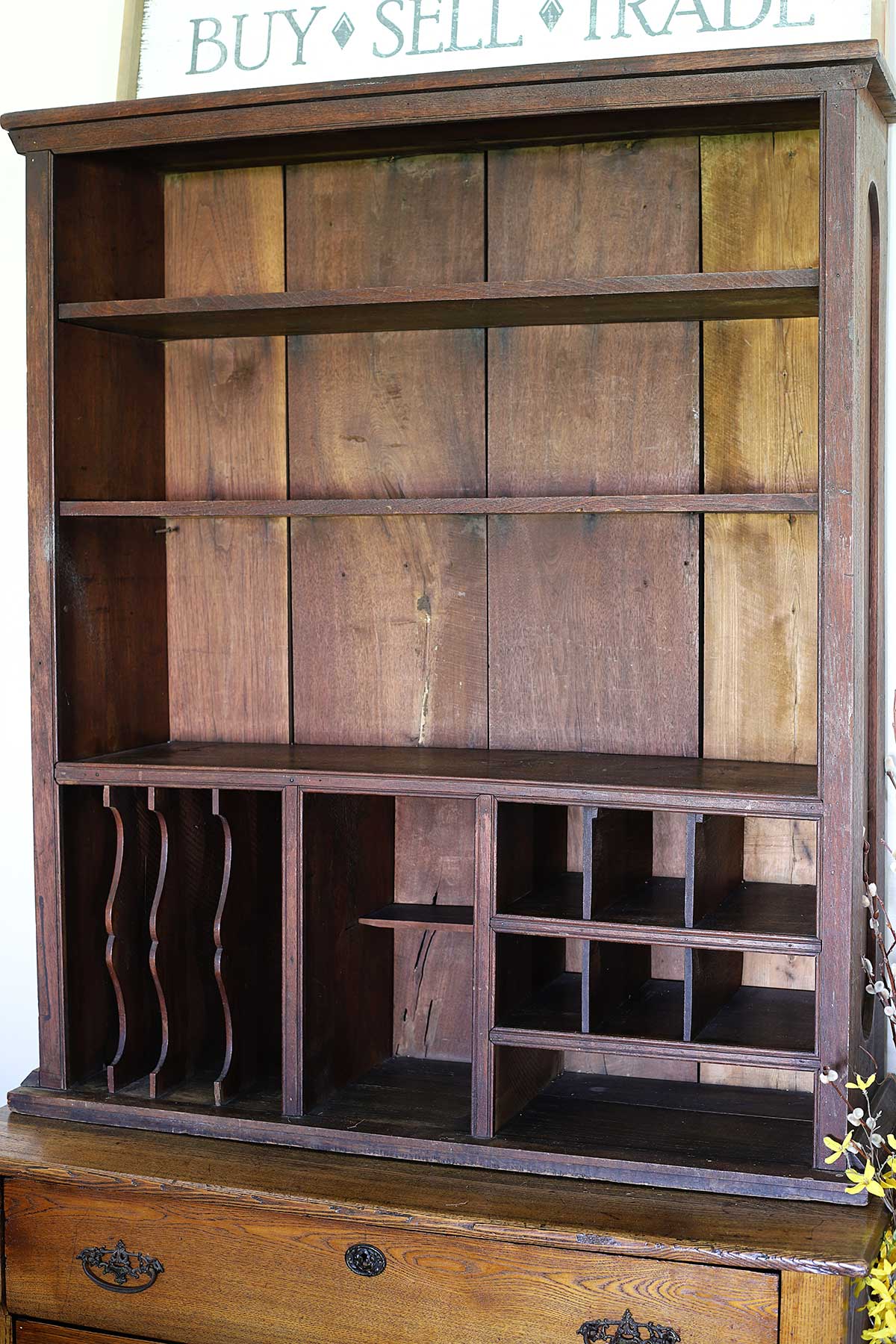 It wasn't until I got home and tried to get it OUT of the van, that I realized this thing weighs a TON!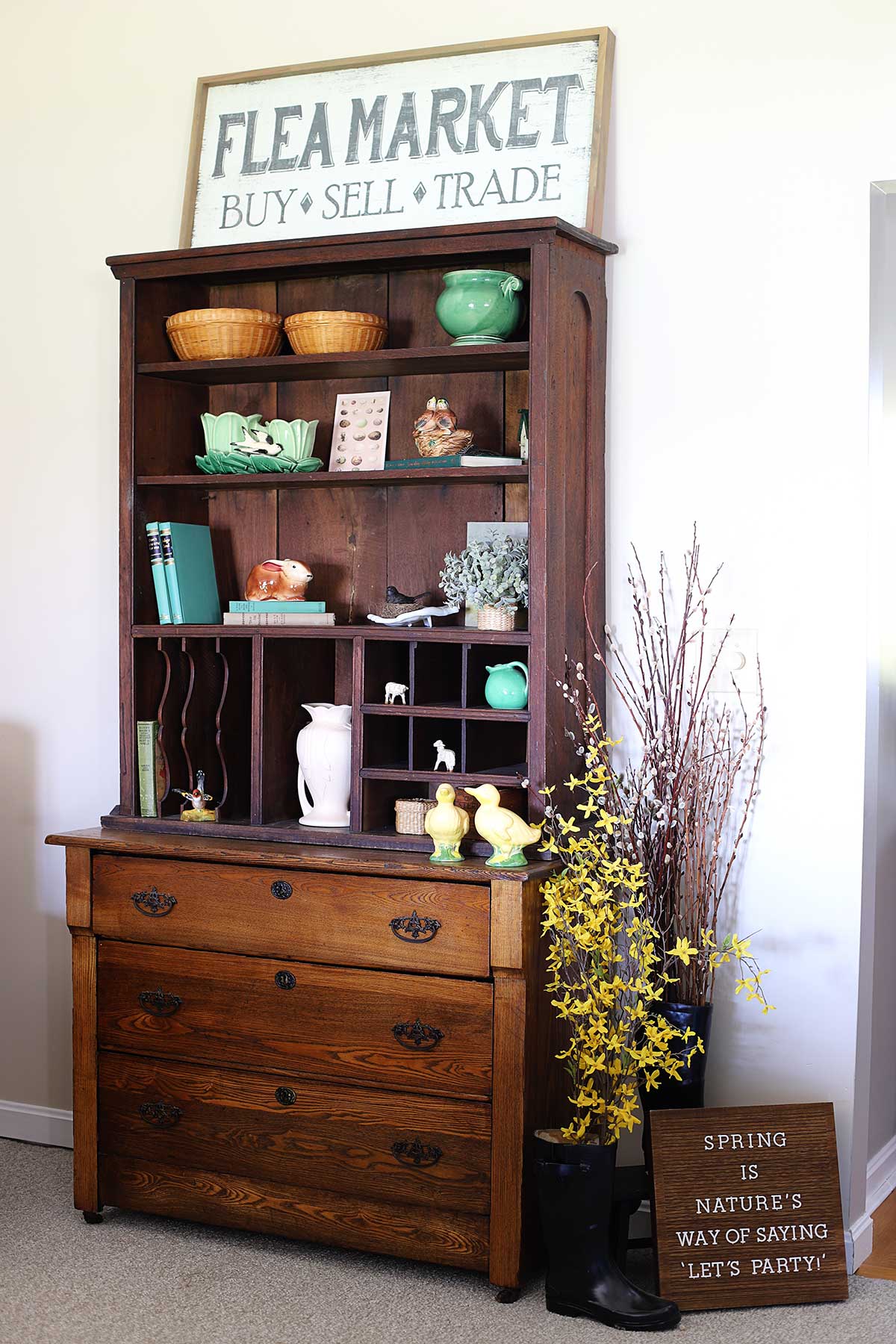 I couldn't even begin to budge it by myself. I normally can wiggle just about any piece of furniture back and forth to "walk" it across the floor, but this piece was not cooperating. At all.
I really can't overstate how HEAVY this sucker is.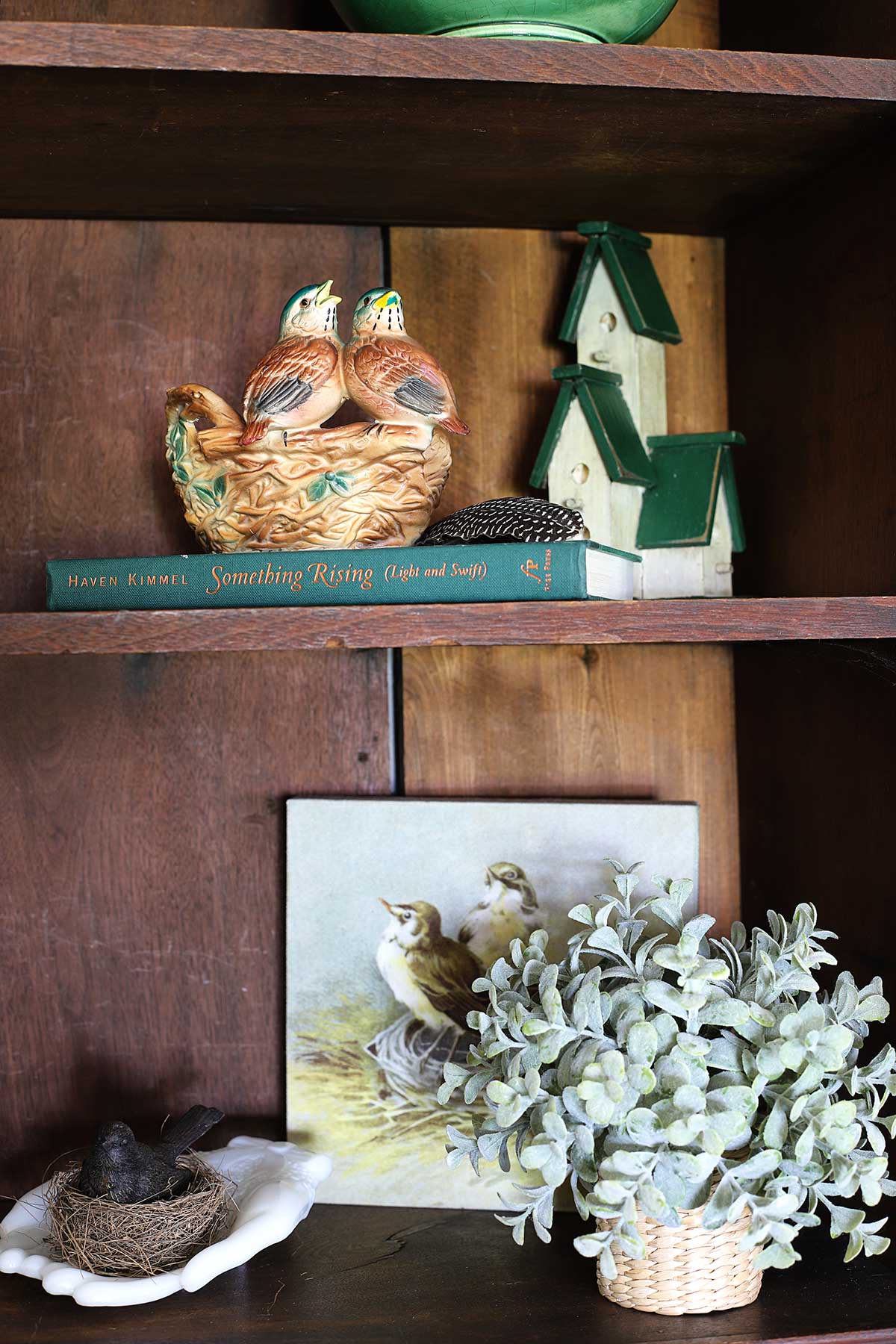 Enlisting the help of my husband, it was all we could do to drag it out of the van and get it inside the front door. We literally dropped it just a few steps into the house and decided to tackle it again some other time. When we had recovered from the Great Bookshelf Ordeal Of 2019.
So for months it sat right smack dab inside the front door.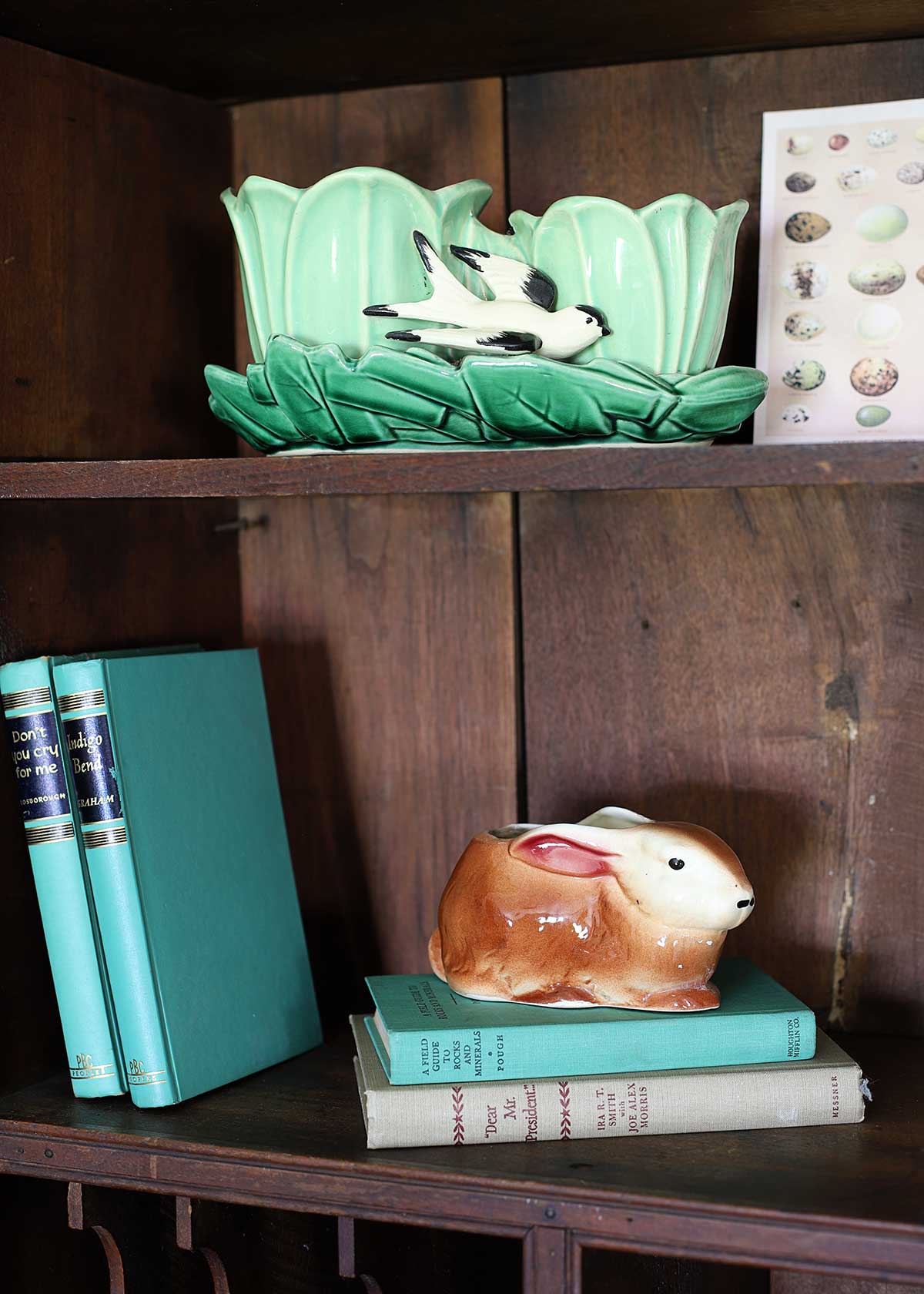 You could barely get past the thing to get into the living room and I was perfectly fine with that as long as I didn't have to lift the dang thing ever again.
It sat in the hallway through late summer decorating. It sat in the hallway through fall decorating. It sat in the hallway through holiday decorating.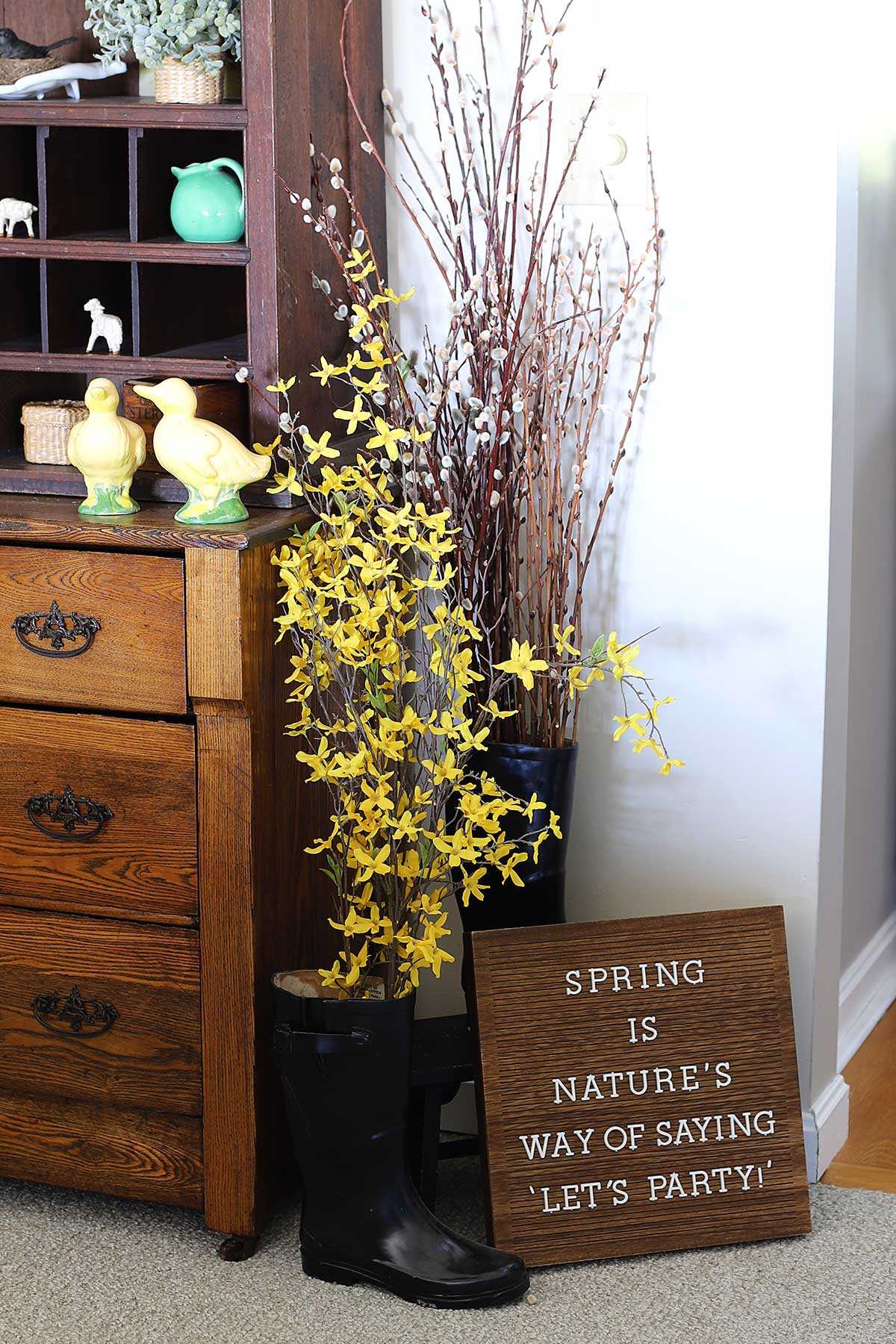 I was beginning to be blind to it. Bookshelf, what bookshelf? Oh, that bookshelf.
When spring cleaning time arrived, it had finally gotten to the point where it was either going to the curb (not sure how we were going to get it there) or I was going to have to do something with it. So when an unsuspecting neighbor stopped by one day we casually asked him to help us get it up on top of the oak dresser.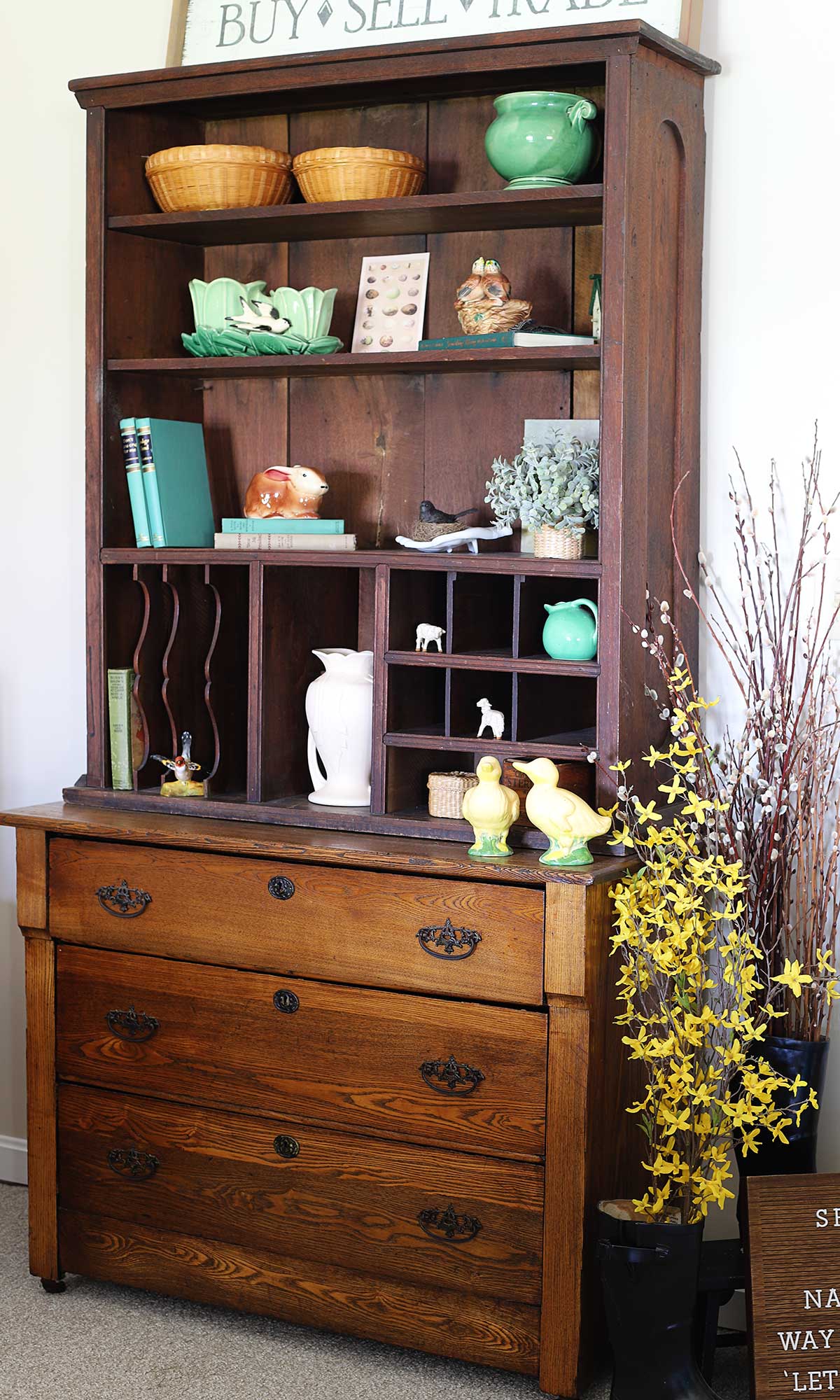 I may have thrown my knee out getting it up there. Pretty sure my husband's back will never be the same. Haven't seen the neighbor since.
Now, it's not a perfect match, but it's close enough for me.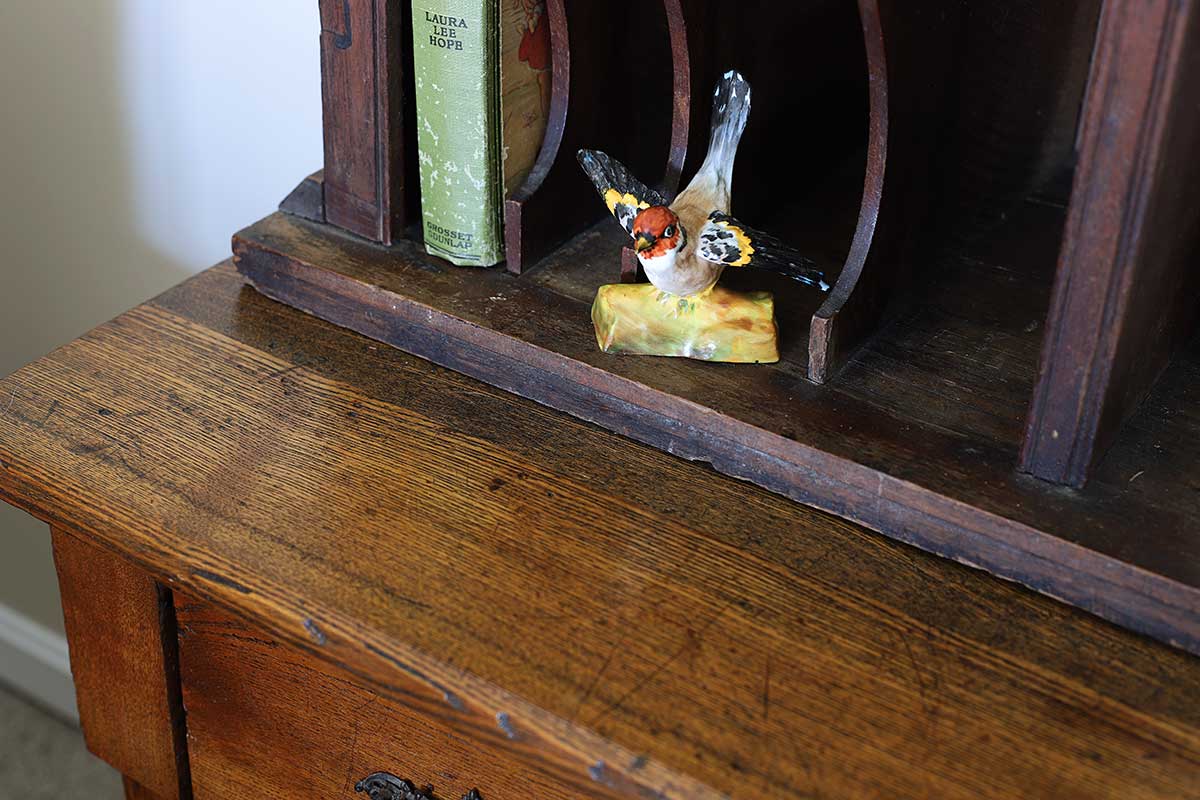 Some people call this type of furniture "married" - where you match pieces together that weren't meant to be together. But I sort of like the look of an obviously married piece of furniture.
I imagine them having been an older couple when they met. They'd had previous marriages that didn't work out for some reason unbeknownst to us and had been looking for their true love for quite some time. They've accumulated a few nicks, scars and age spots along the way that have made them appreciate each other that much more.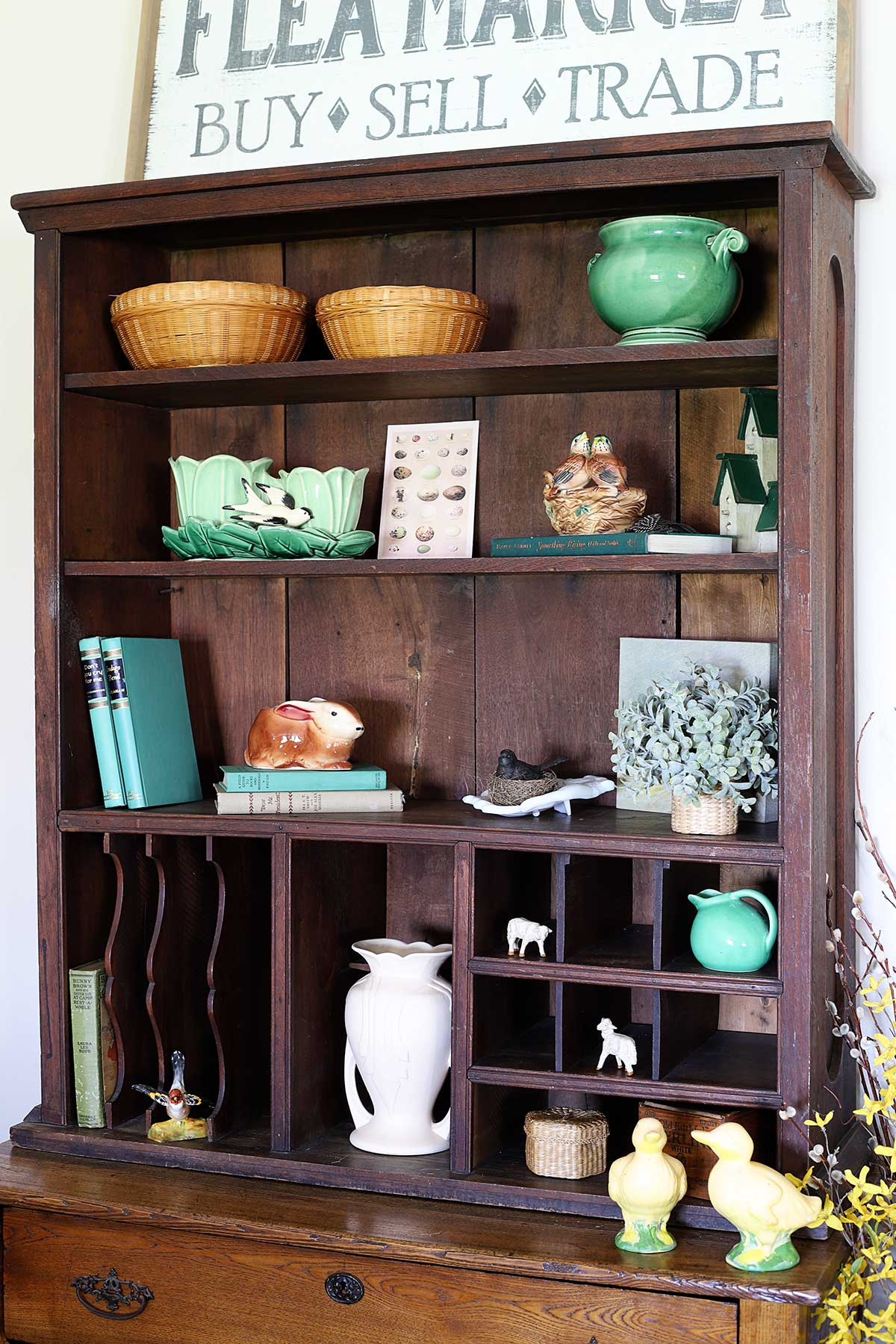 And the best part of getting these two old love birds hitched is I can once again walk straight through the front hallway into my living room without out stubbing my toe!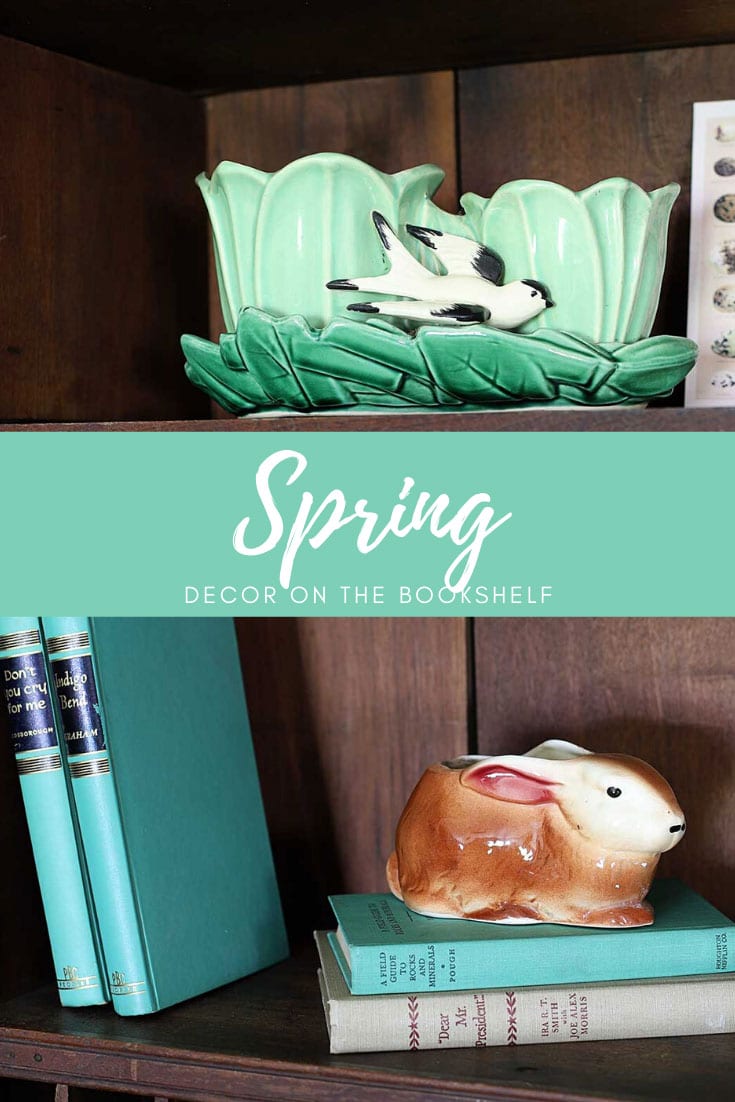 Other Posts You May Enjoy: