I gave the kitchen eating area a little patriotic lift this weekend.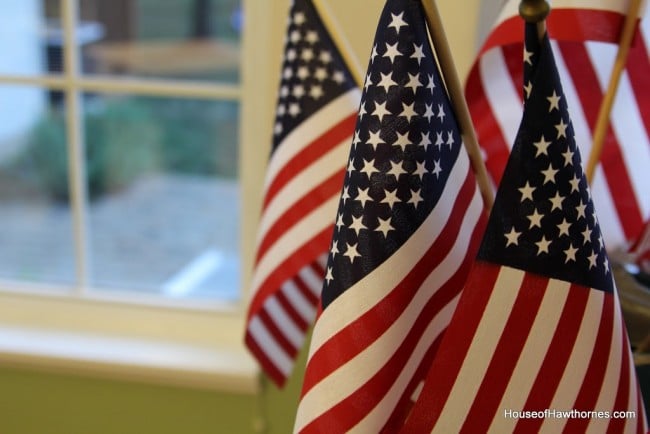 The table had been in my family for years and after my Mom died, I brought it to my house. The black chairs were a super duper deal at the JC Penney outlet store a few years ago. I paid under $100 for all four (for all you nit-picky people out there that will email me to tell me that there are only three chairs - I moved one chair for the photo). The chippy white cabinet on the left was bought for $20.00 at a garage sale last year.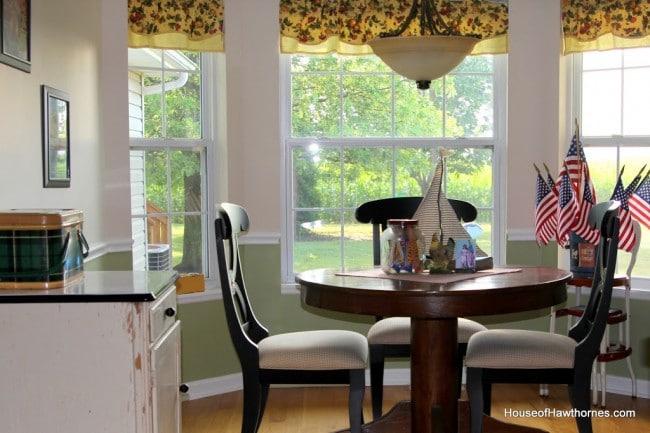 I made this little sailboat last year out of a piece of tree and some vintage ticking fabric.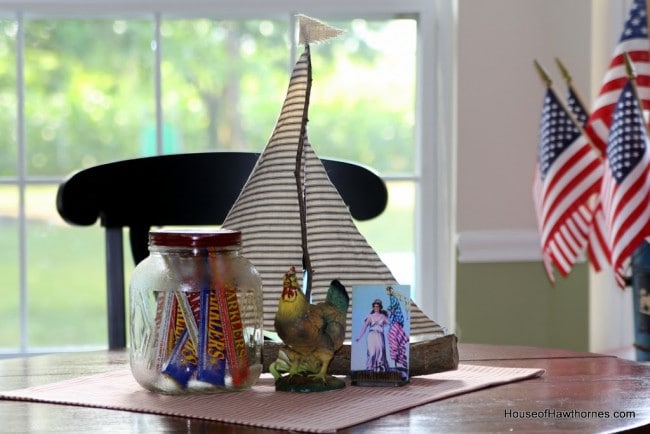 Some flags were added to my ice cream bucket that I bought at Springfield this year. This thing is turning out to be a very versatile piece. Now if it would only make ice cream, I'd be in business.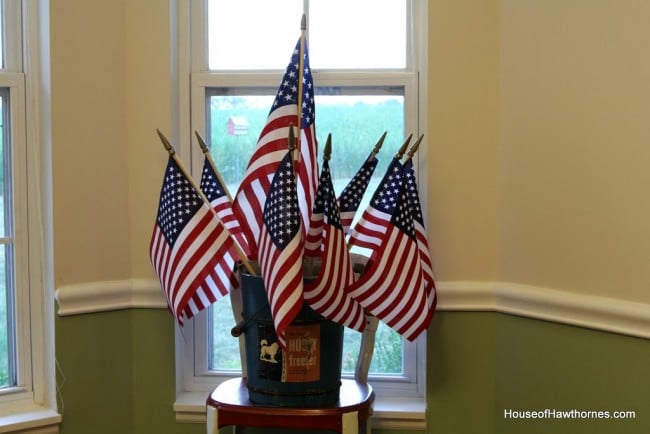 It's setting on the red Cosco stool that I bought at the fall farm show. Another versatile piece. Red goes with so much - Christmas, Valentine's Day, 4th of July.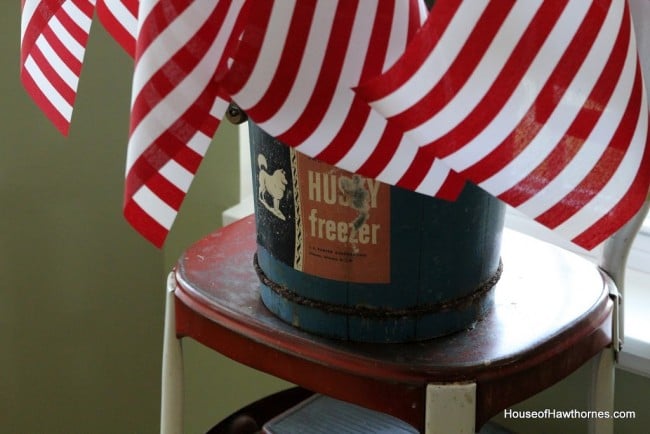 You have to have sparklers for the 4th! I think it's the law.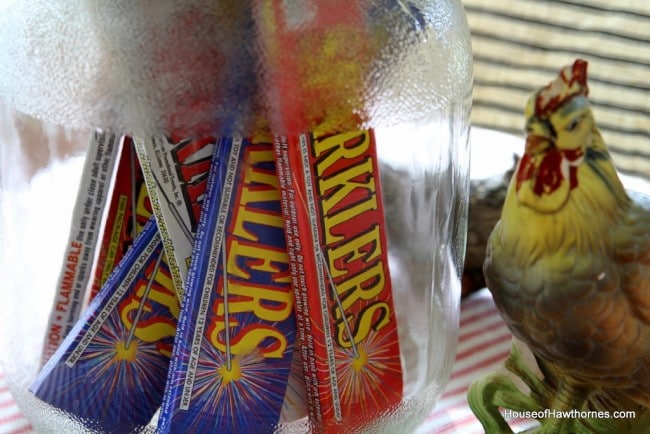 No idea what the chicken has to do with anything, but he's been setting on the table ever since I bought him, so I kept him there.
I found this graphic on The Graphics Fairy, printed it out onto card stock and stuck it in a flower frog. Who knew flower frogs would come in so handy?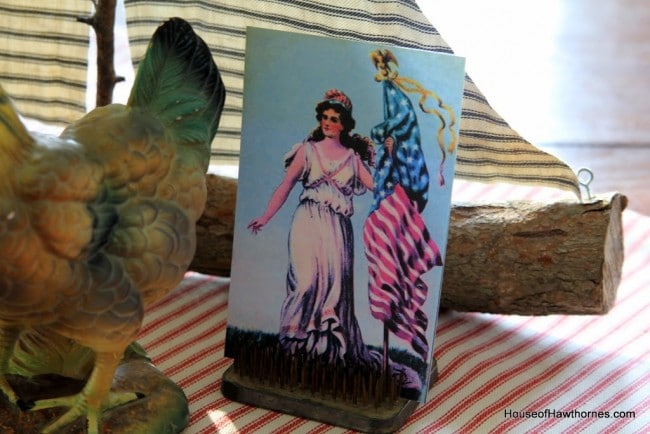 My internet and cable have been pretty much hit or miss the last few days due to the storms on Friday and Sunday. Here one minute and gone the next. Just as soon as I start working on something, poof, it's gone. So, I'm going to hurry and post this before the internet disappears again. I'm certainly not complaining though. We were only without electricity for 6 hours, lost one tree and are having internet and cable problems. Many, many people have it so much worse. Please keep those people in your thoughts and prayers!