Last week I found a bunch of heart shaped tin jello molds at the thrift store.
14 to be exact.
How perfect is that? Finding 14 hearts for Valentine's Day!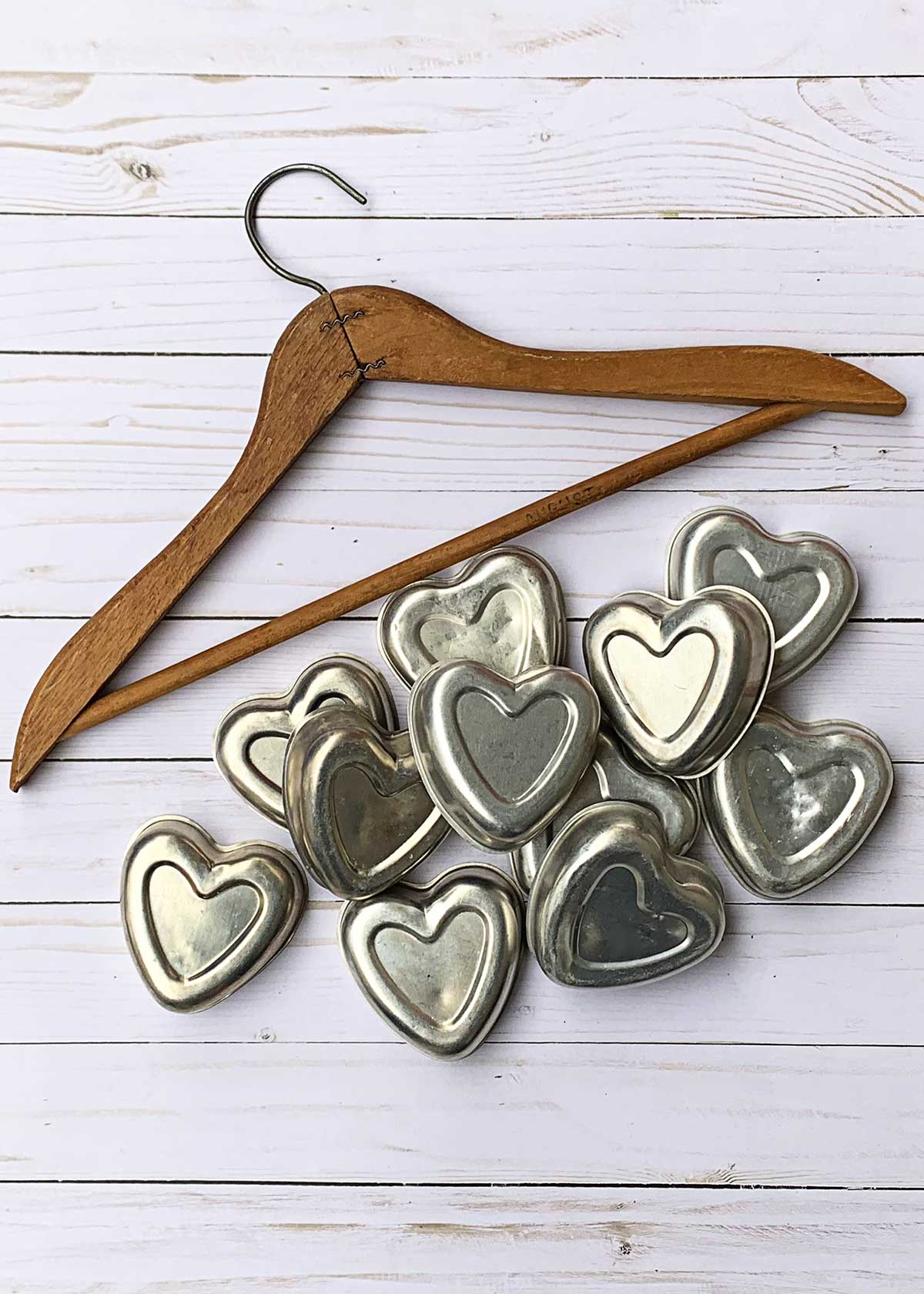 There's so many things you can repurpose these old jello molds into:
Wreaths
Wind chimes
Christmas ornaments
Molds for chocolate
Fill with wax for candles
I've even seen them made into birdseed feeders
After much thought, I decided to make a Valentine's Day banner for my front door.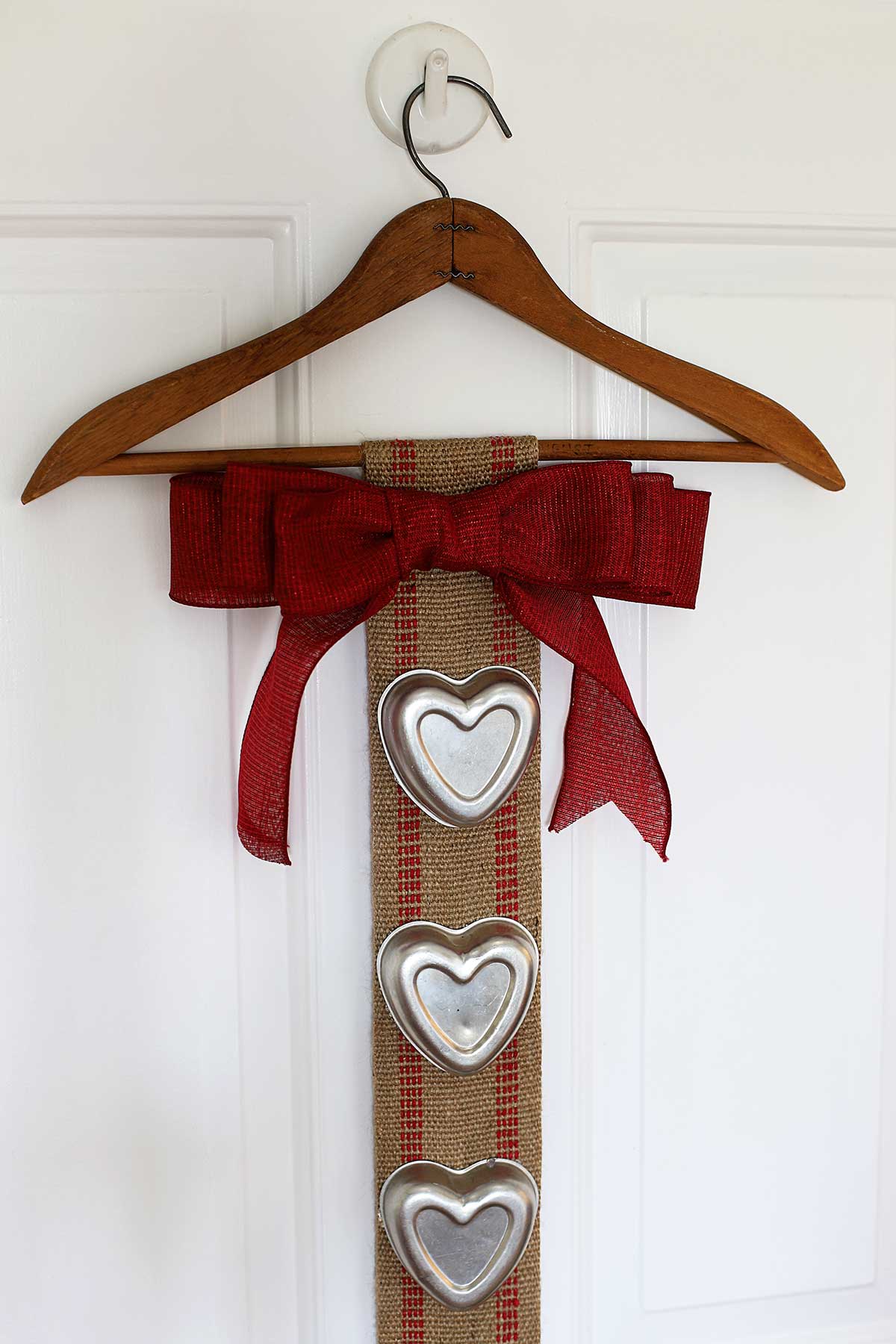 Sort of like a wreath that isn't even remotely shaped like a wreath.
And before I forget, it's Thrift Store Decor Team day, so when you are done with this project hop on down to the bottom to see the other thrift store makeovers our team has done.
Tin Hearts Valentines Day Project
(This post contains some affiliate links for your convenience. You can read my full disclosure policy here.)
Supplies:
Clothes Hanger
Jute Upholstery Webbing (3 ½" wide)*
Individual Sized Jello Molds
Scissors
Glue Gun (I got this Ryobi one for Christmas) and Glue sticks
Ribbon For A Bow (optional)
*You can buy ROLLS of upholstery webbing online on Amazon, but if you actually go to a fabric store you can buy it BY THE YARD. Full price per yard at JoAnn's is $1.99 a yard and if you have a coupon, it's even less. I believe you have to buy a minimum of 2 yards if you do the "buy online and have it brought out to your car" option at JoAnn's.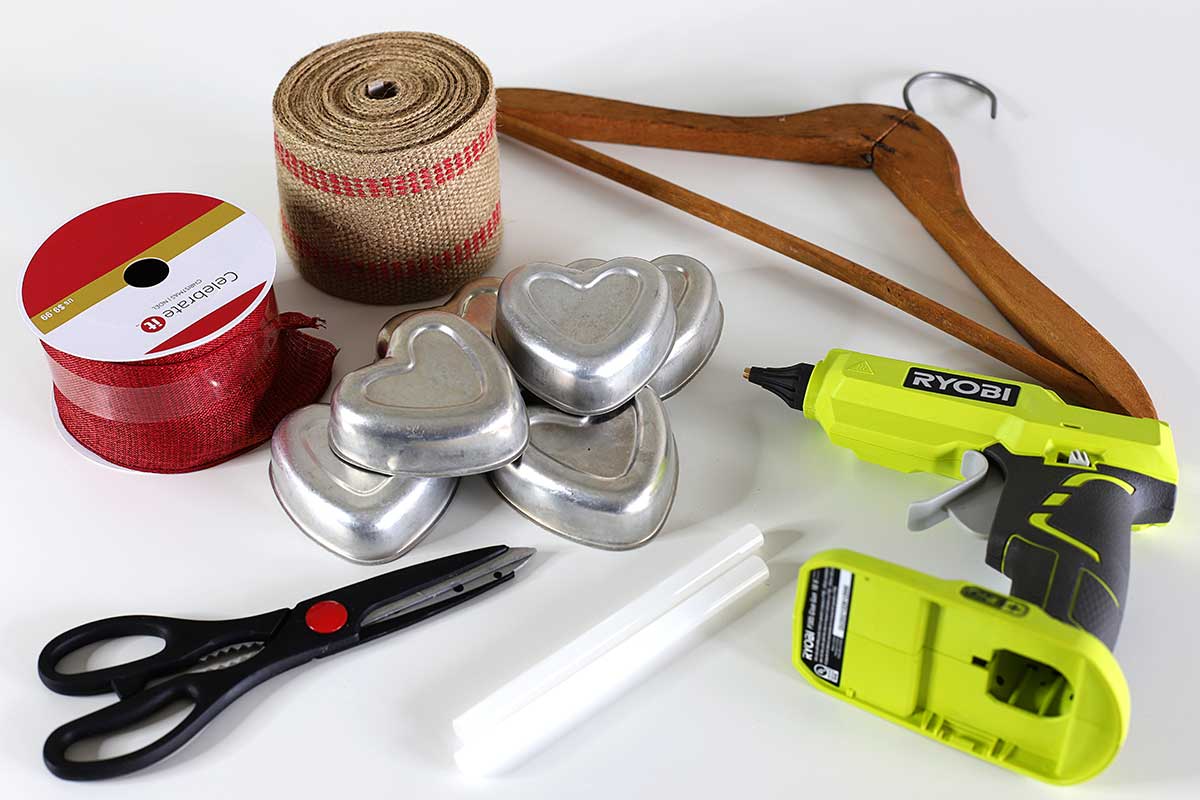 Instructions:
Cut your jute webbing to the size you want. Mine was 36" long and was enough for 5 hearts, with enough to wrap around the top of the hanger.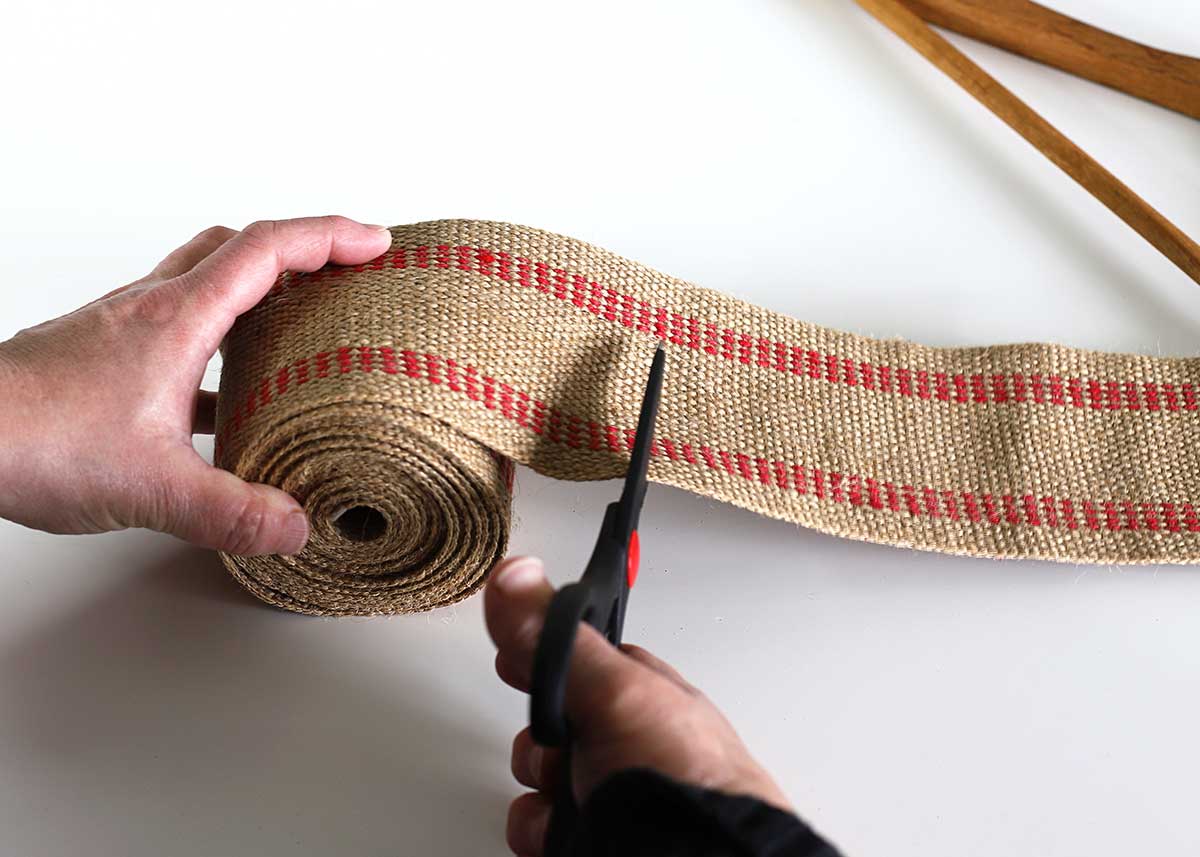 Wrap you webbing around the top of the hanger and hot glue the front of the webbing to the back (you don't have to glue it to the hanger).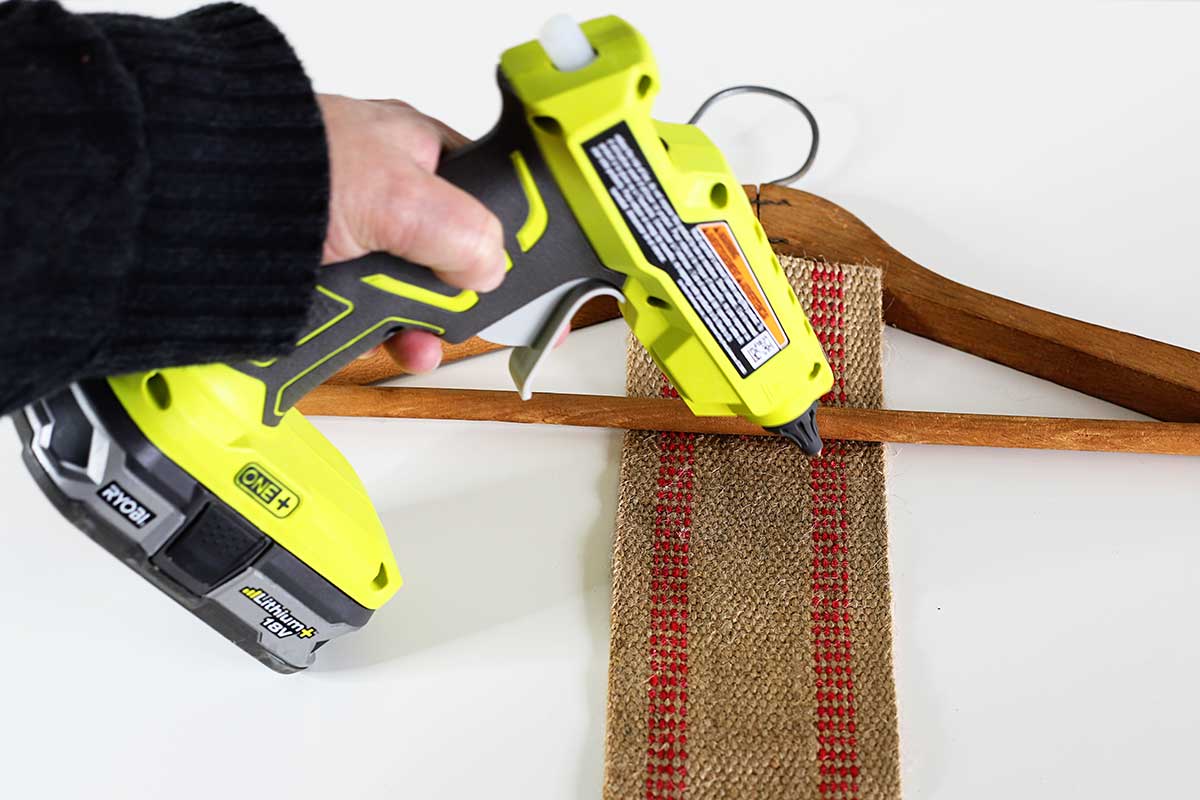 Put a small bead of hot glue around the rim of each heart.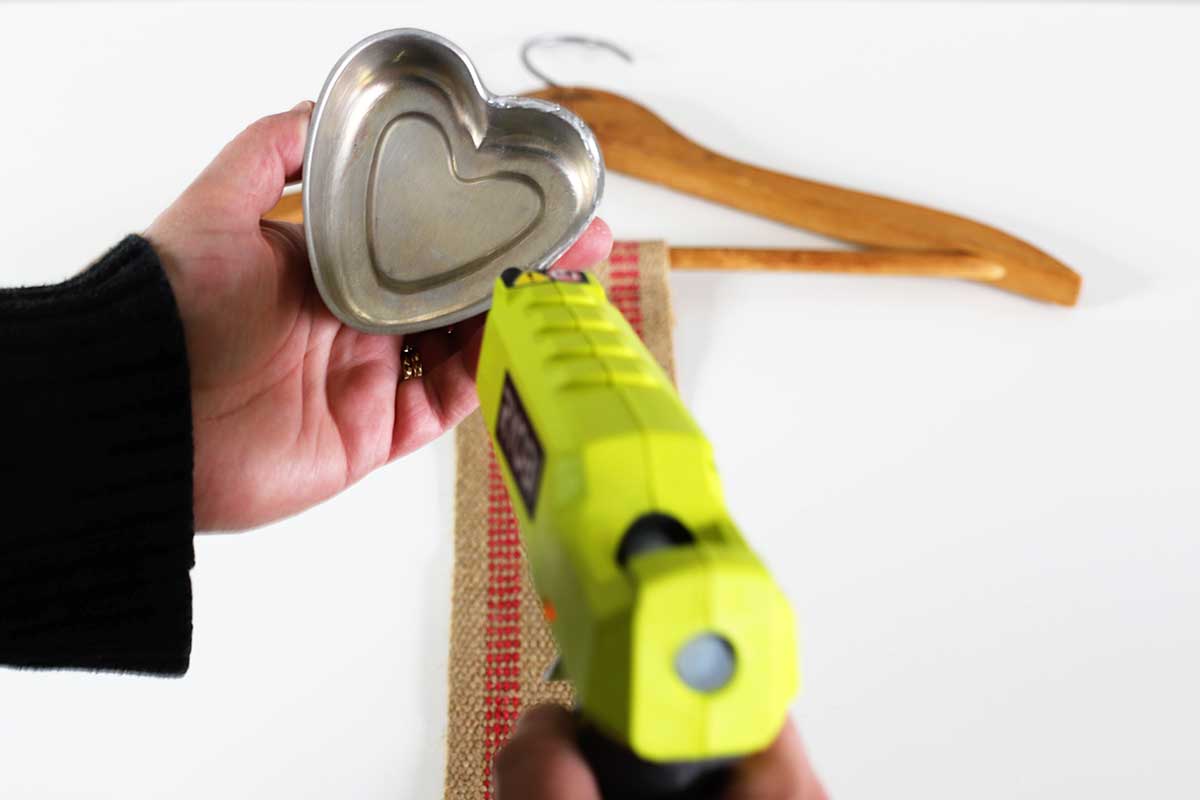 And firmly press onto the webbing.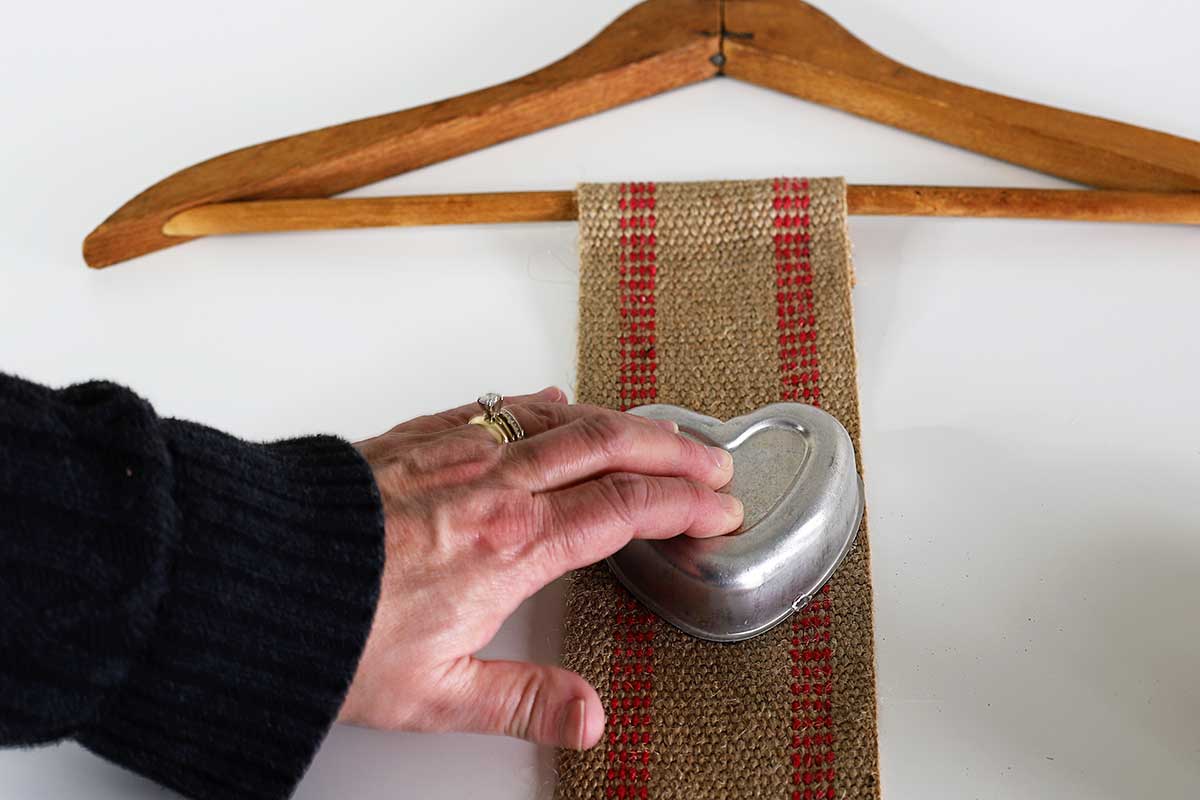 Warning: applying hot glue to a metal object tends to make that metal object very warm, so be careful.
Finish gluing your hearts to the banner. I used 5 on mine, but you could use any number really.
You can cut a triangle shaped wedge out of the bottom of the webbing to make it look fancy-pants if you want.
Totally optional, but sort of cute: Make a bow out of left over Christmas ribbon and hot glue it the the top of the banner to give it a little pazazz.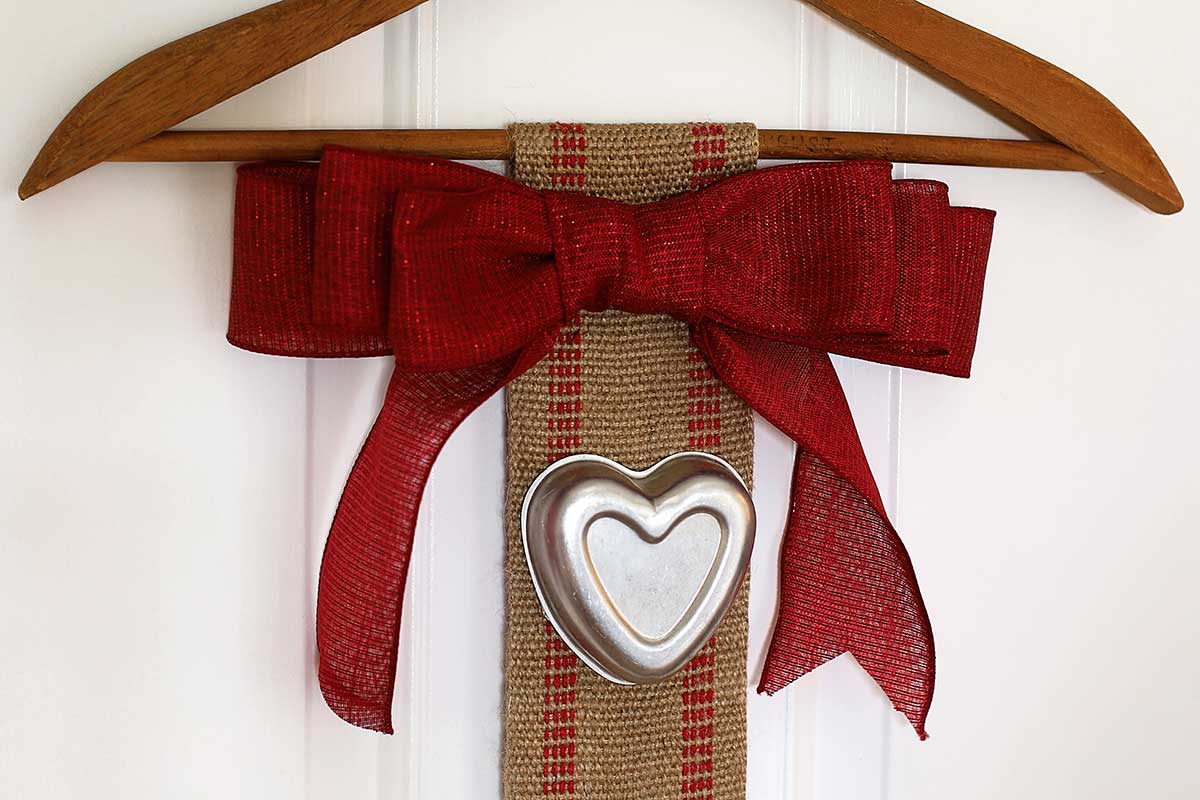 All that's left to do is hang your Valentine's banner on your door or wall.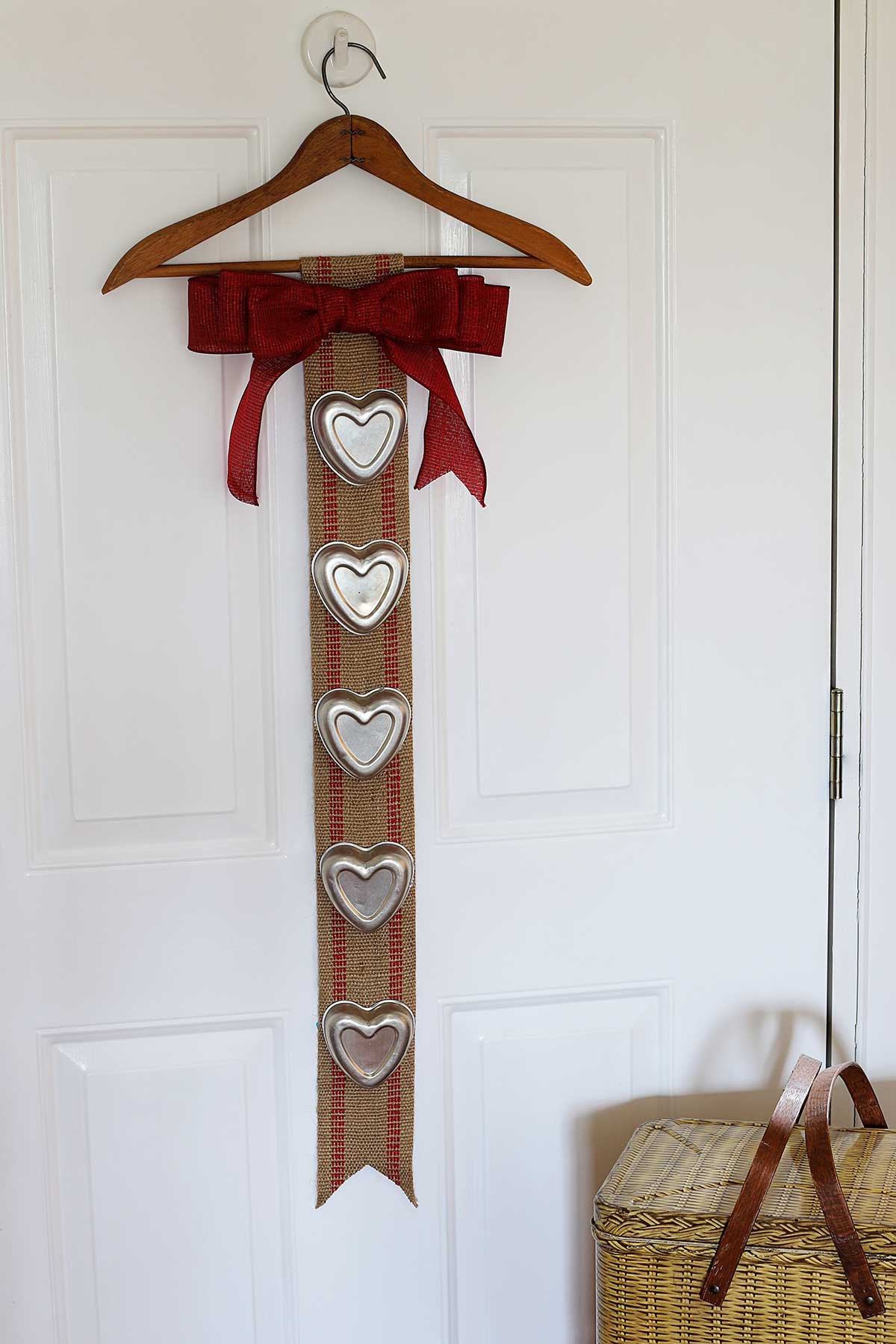 Now let's see what my Thrift Store Decor Teammates have up their sleeves this month: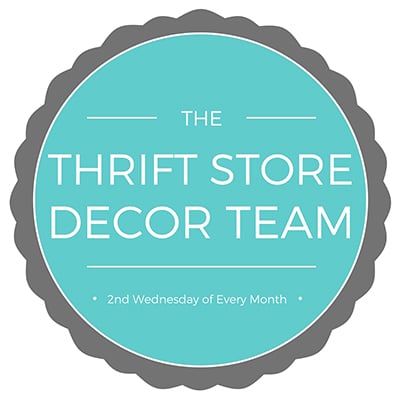 Upcycle Thrift Store Finds Into A Candle Holder - Petticoat Junktion
Winter Makeover - Sadie Seasongoods
$2 ReStore Chair - Domestically Speaking
Picture Frame Valentine Love - My Repurposed Life
Thrift store Trash Can Makeover - Our Southern Home
DIY Nautical Trash Can - My Uncommon Slice of Suburbia
Tin Heart Valentines Day Heart - House of Hawthornes (that's me)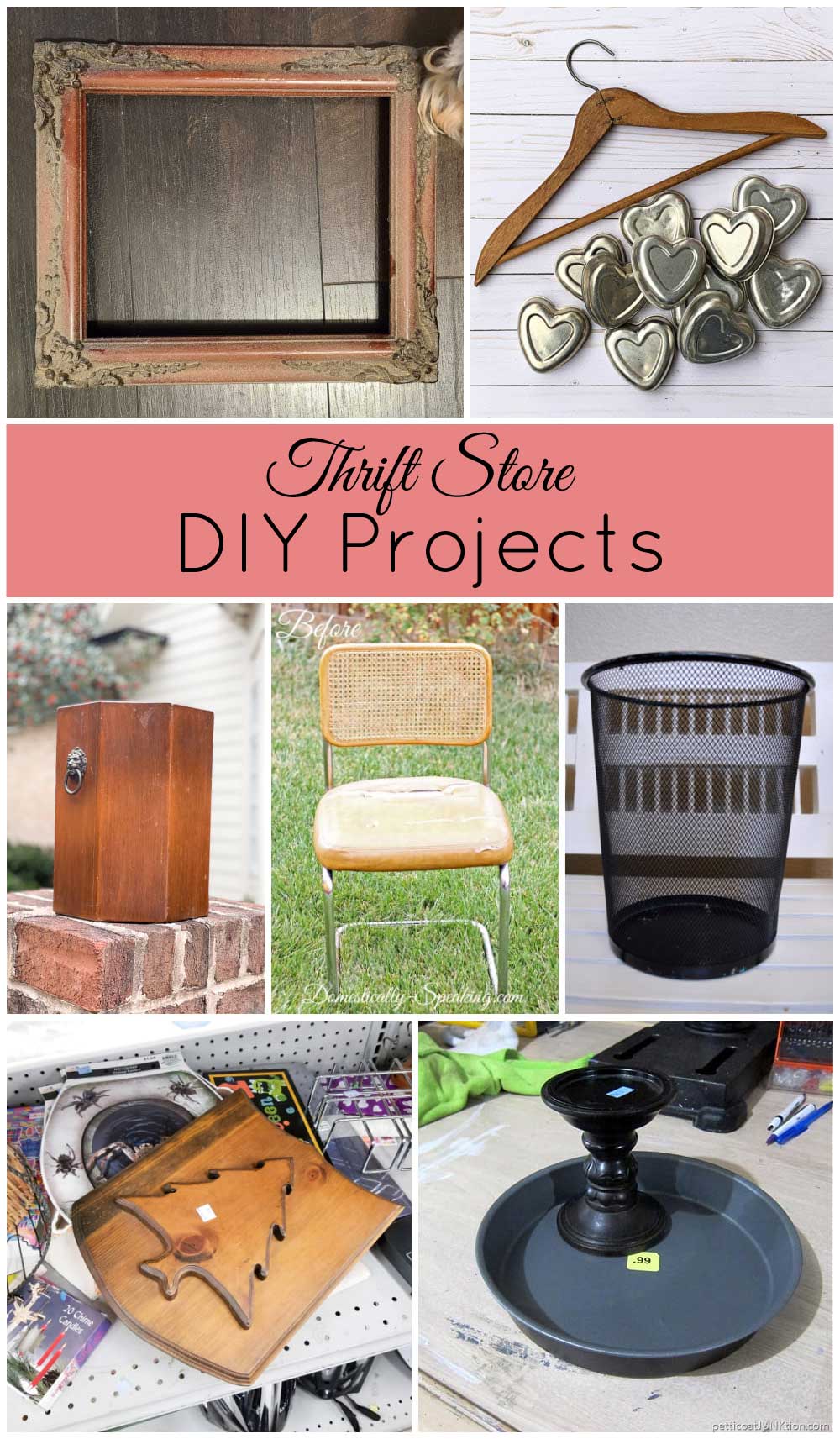 Other Posts You may Enjoy:
Quick And Easy Valentines Day Banner
Romantic Handmade Valentines Day Garland
Upcycled Gumball Machine