Can you believe it's time for Farmhouse Friday already? Another month has just flown on by.
This month we're talking about decorating with flowers in our homes, so I'm showing you a few of the vignettes I have around the house that use live flowers.
And don't think I'm being extravagant or anything (you all know I'm cheap), none of the flowers I am showing you cost more than $1 at the grocery store. I stalk that clearance flower section like it's my job!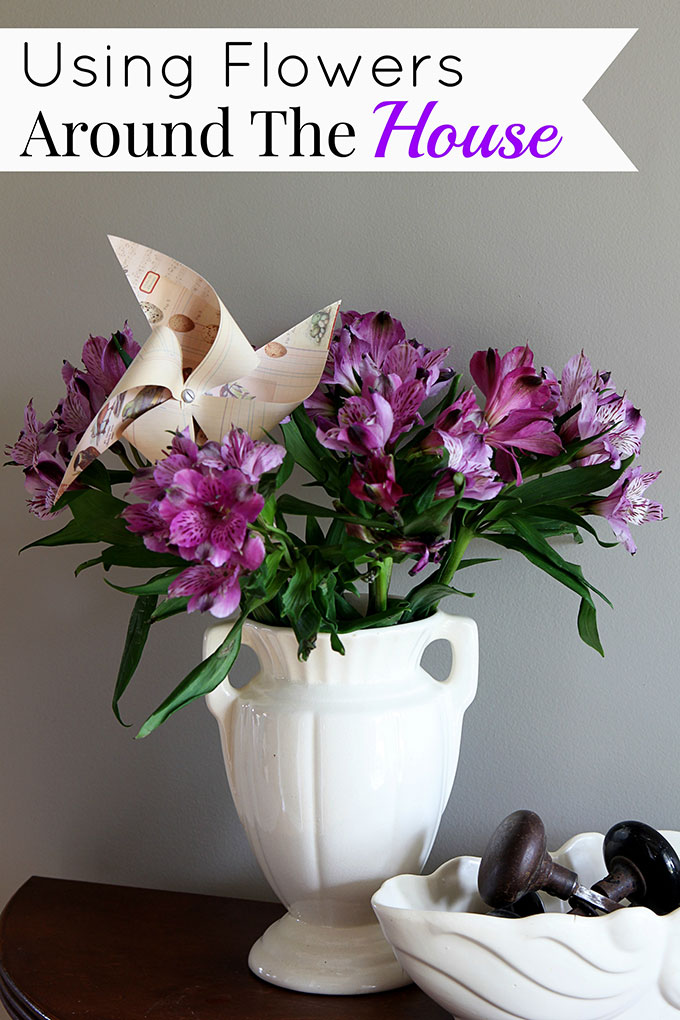 I recently made a beautiful (if I'm allowed to say so myself) pressed flower craft with a glass storage jar. It's another way I love to incorporate spring flowers into my home, but by using dried flowers instead.
But if we're talking actual flowers in our homes, we must includes tulips this time of year. No ifs, ands or buts about it.
This tulip/thermos/globe vignette sets on my end table in the living room.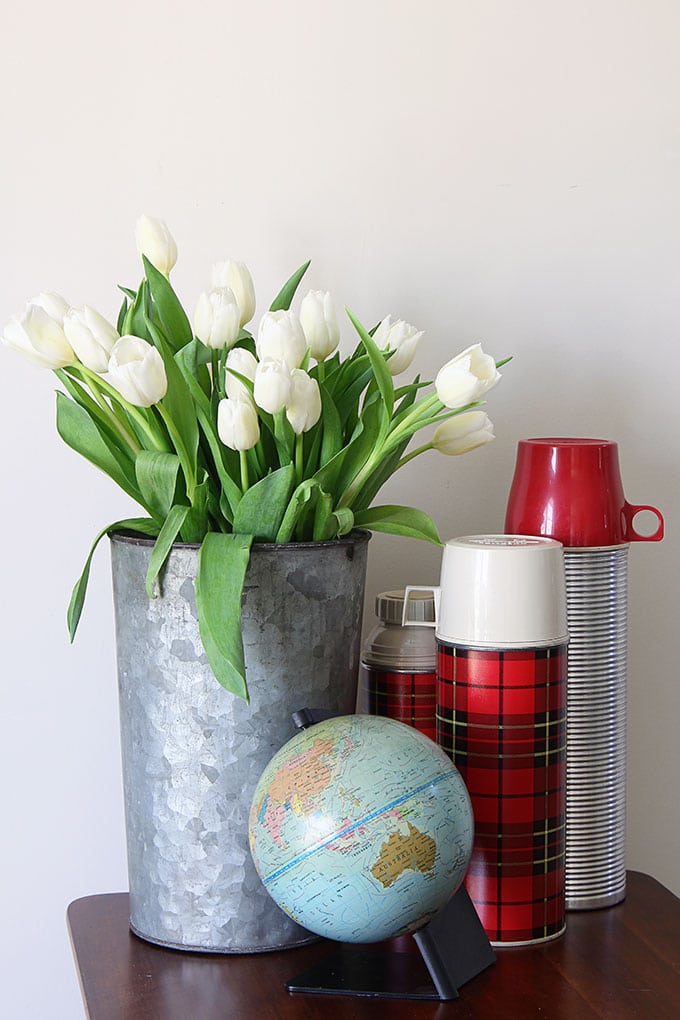 I put these tulips in a regular glass vase and then slid that vase inside of the galvanized bucket. I didn't trust the maple syrup sap bucket to hold water securely on its own.
Which now that I think about it is sort of silly, since it used to hold sap just fine and dandy.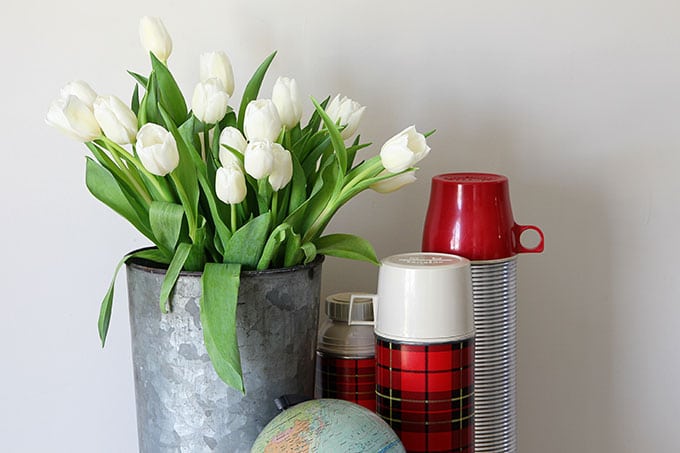 If I would have been thinking, I would have had Holland pointing toward us in the photo instead of China. THAT would make much more sense.
See my tips on Making Tulips Last Longer if you are like me and never knew why my tulips would be slumped over 24 hours after I bought them. Problem has been solved!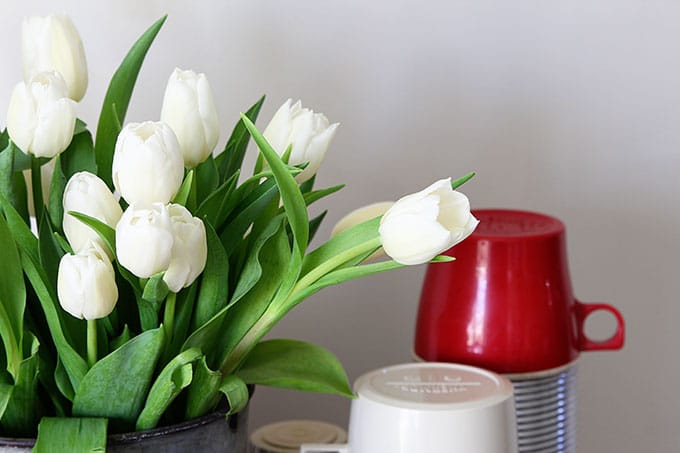 This next vignette sets in my kitchen on my vintage baker's cabinet.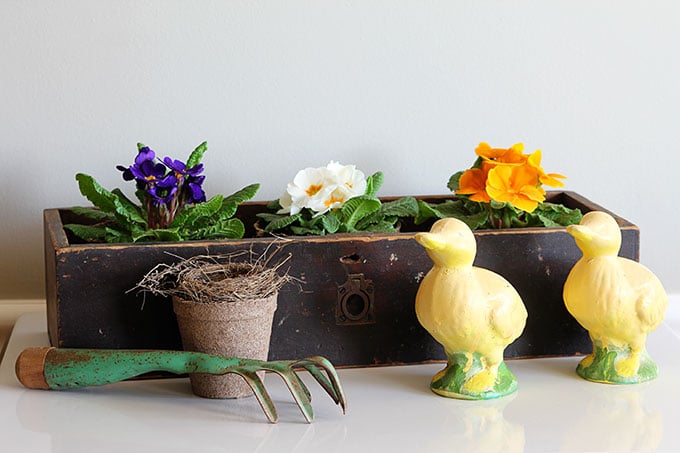 I'm a sucker for primroses, because they're bright, cheerful and so full of life. It's almost as if they don't know they'll be dead within the month.
Seriously, caring for primroses isn't that hard as I discussed in Caring For A Primrose, but I just lose interest in them after a few weeks of prettiness.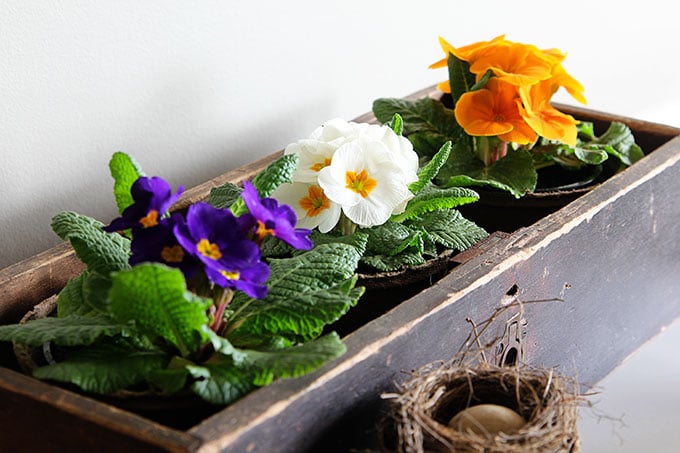 I put my victims primroses in an old wooden drawer that long ago lost its dresser and added a hand rake and a peat pot with a birds nest.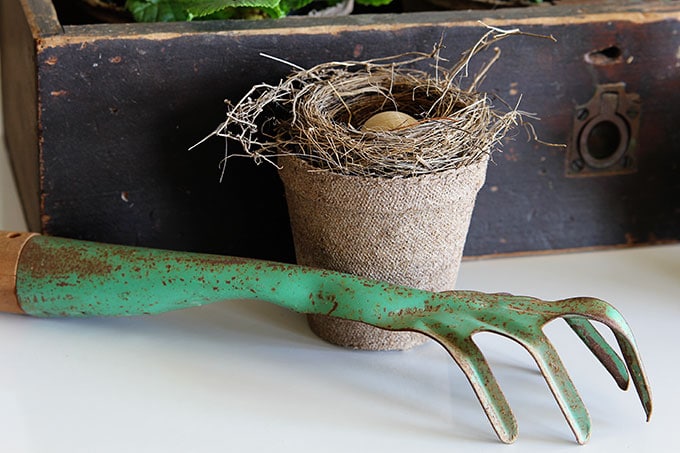 And some very rustic (or should we say borderline tacky) cement ducklings I found at an estate sale finish off the display.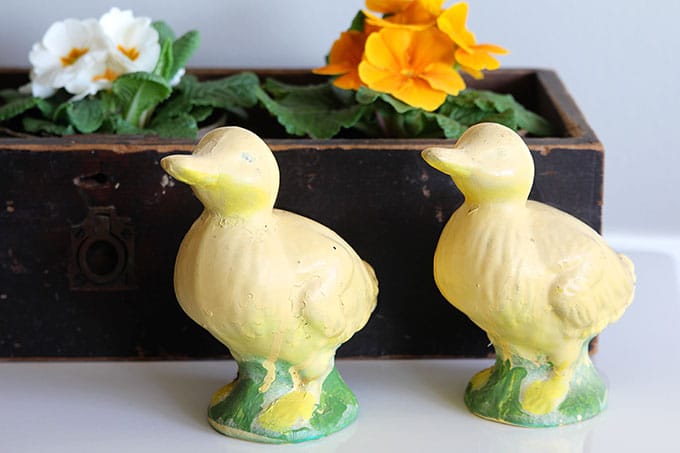 The painting on them is very messy and not even, so not sure what's up with that, but I sort of liked their disheveled look.
This extremely simple farmhouse vignette is in my entryway. It's my favorite vignette and took all of 4 minutes to put together.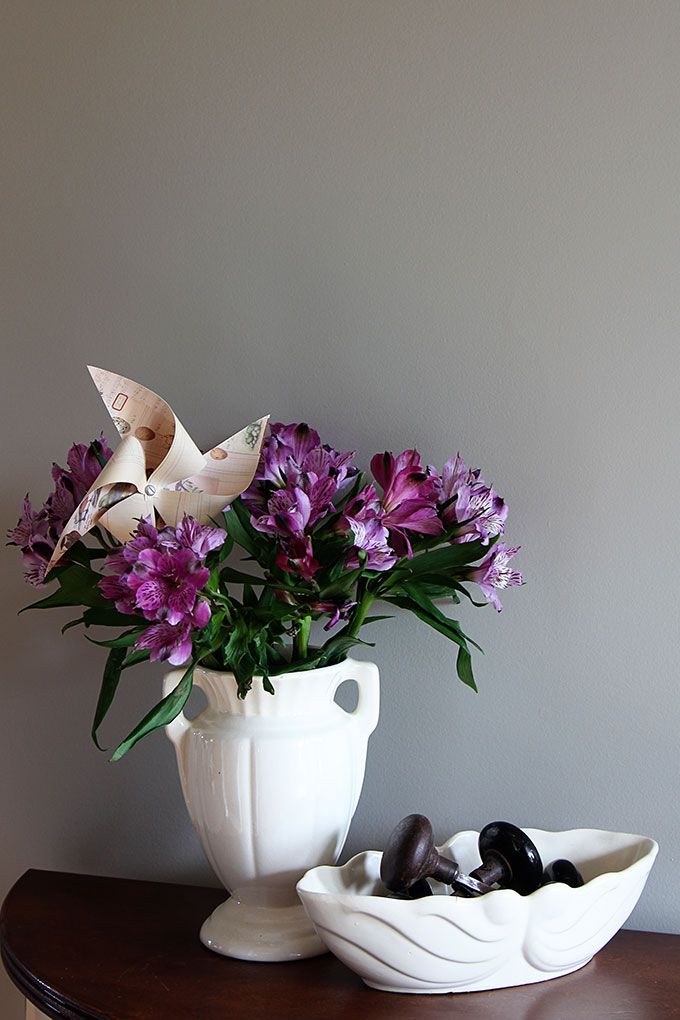 Oh my Heavens, I love me some alstroemeria.
Even though I buy it out of the $1.00 clearance tubs at my local grocery store, they still last for well over a week. Who knows how long they'd last if I'd spring for them at regular price!
I just threw some of the alstroemeria in an old white ironstone vase and added a pinwheel that I made a few years ago (it's made from scrapbook paper).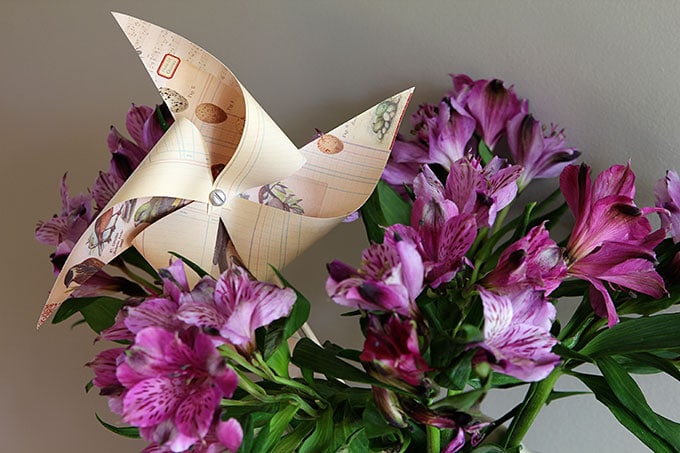 And then put some doorknobs into a white Hull planter I found at a yard sale.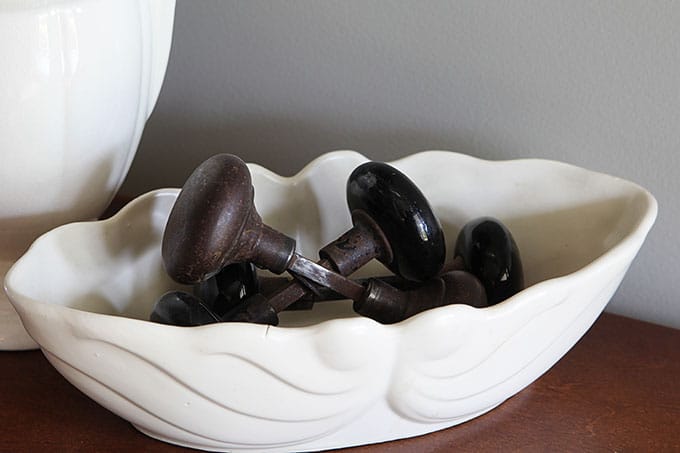 This is close to the front door, so I thought doorknobs sort of made sense.
Easy as can be, but makes me smile every time I walk by.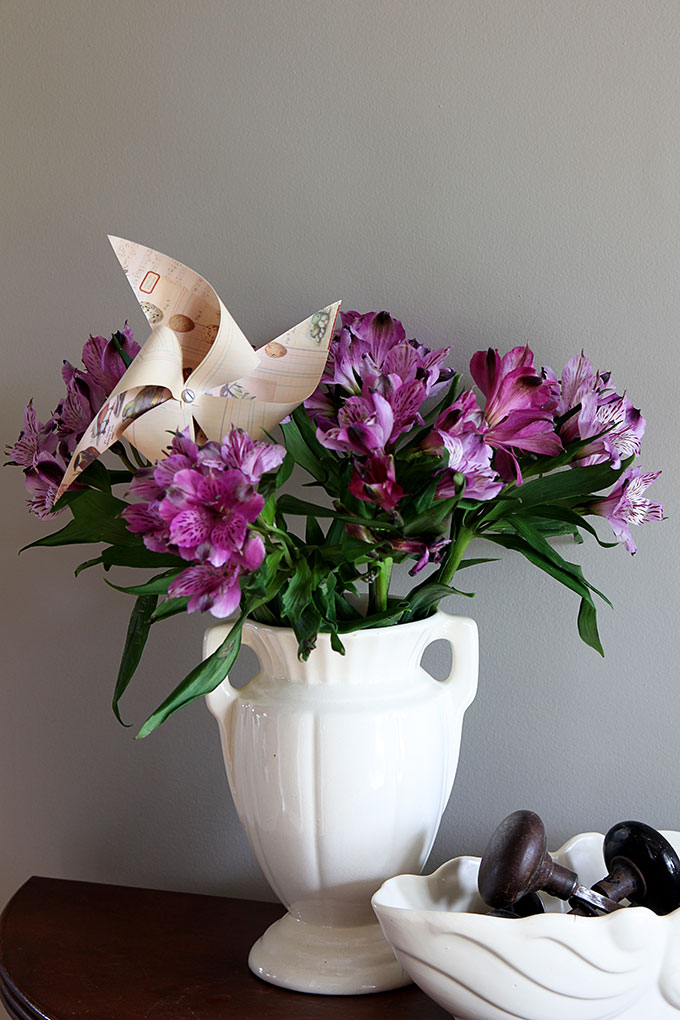 What are your favorite flowers to use in your home decor?
More posts you may enjoy:




Now, please run over and visit all the other Farmhouse Friday group: