Home office decor does not have to be all stuffy and serious. By adding some vintage items into your office decor you can give it a bit more personality. A bit more spunk.
Now, there's a few rooms in my home that I rarely show on my blog and my home office is one of them. Not because I don't love it, but because it's really really hard to photograph.
Not to be a whiner or come off as ungrateful (I love having my "own" space), but it's a loft area looking over our master bedroom and it gets almost no natural light (I'm secretly a vampire).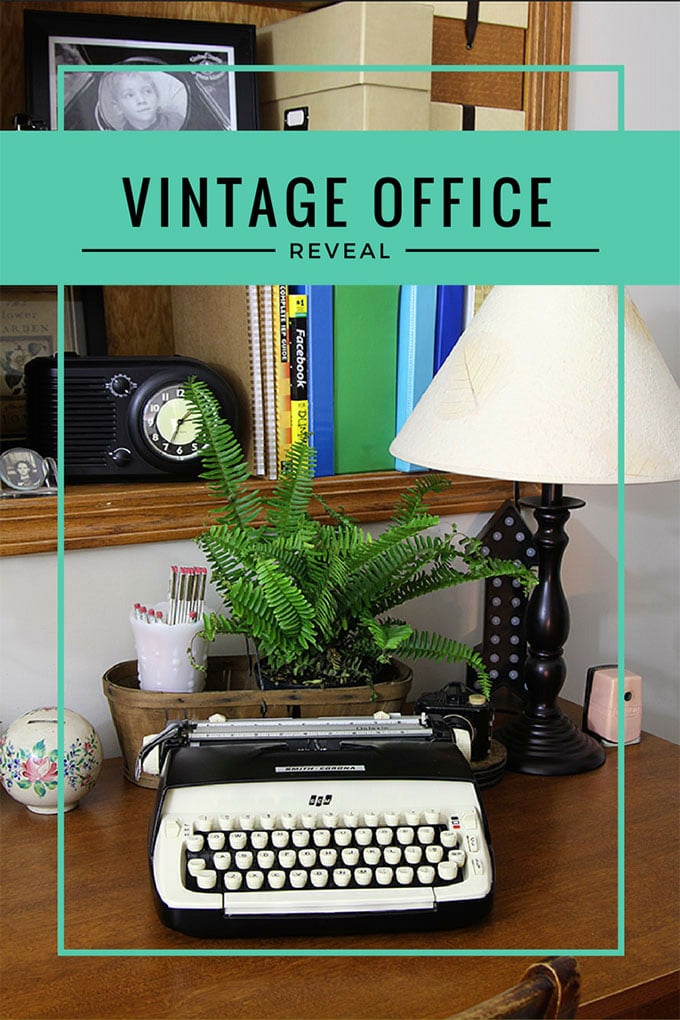 Plus it's a very small room with no way of photographing the entire thing at once without levitating above the bedroom (I may be a vampire, but I am no ghost).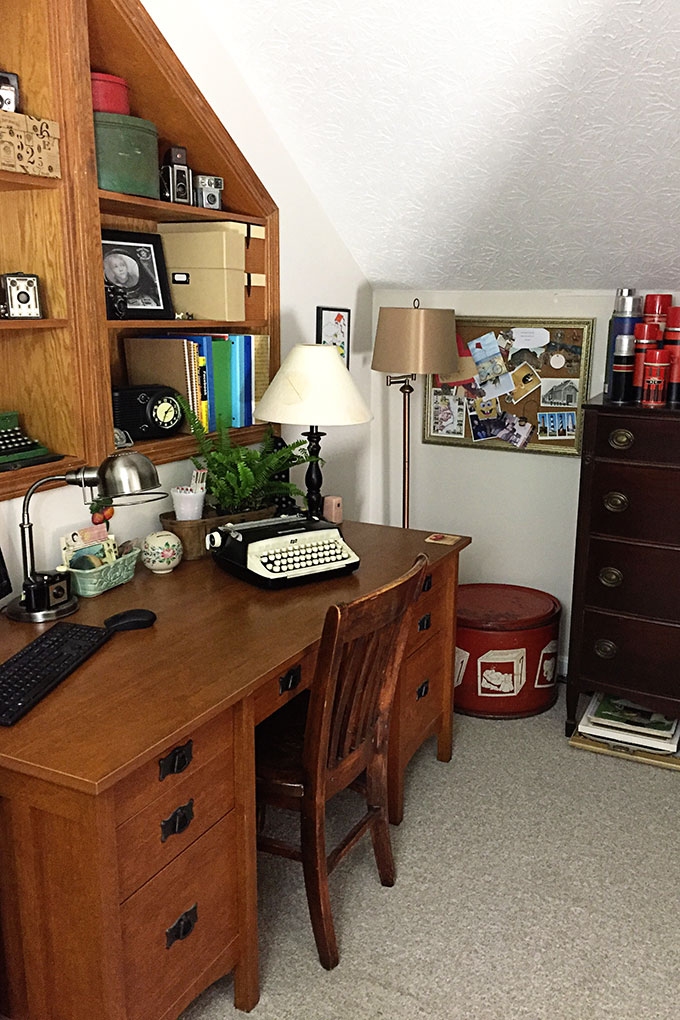 But I dragged my photography lights up there and managed to get some photos the other day and wanted to show you what it looks like. I'm hoping it may give you some ideas of how you can decorate your home office with vintage style.
Because there's no sense having a boring office (or craft room or studio) if you're going to be spending any amount of time there.
Home Office Decor: Vintage Style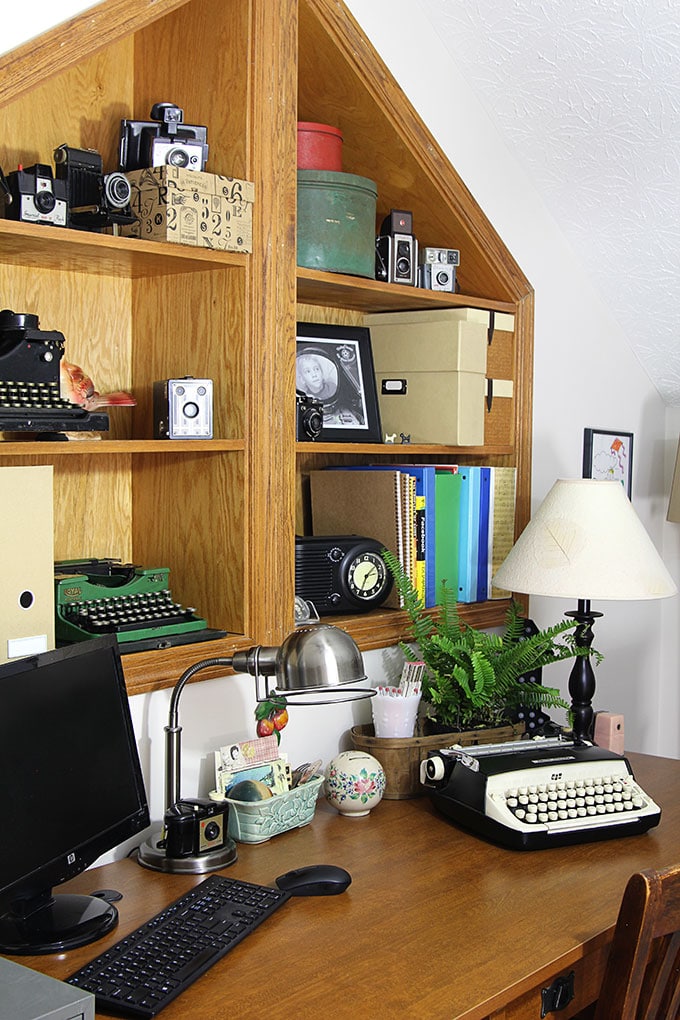 I've got a thing for vintage typewriters so I decided to display some of them in my office.
This is my Smith-Corona Galaxie.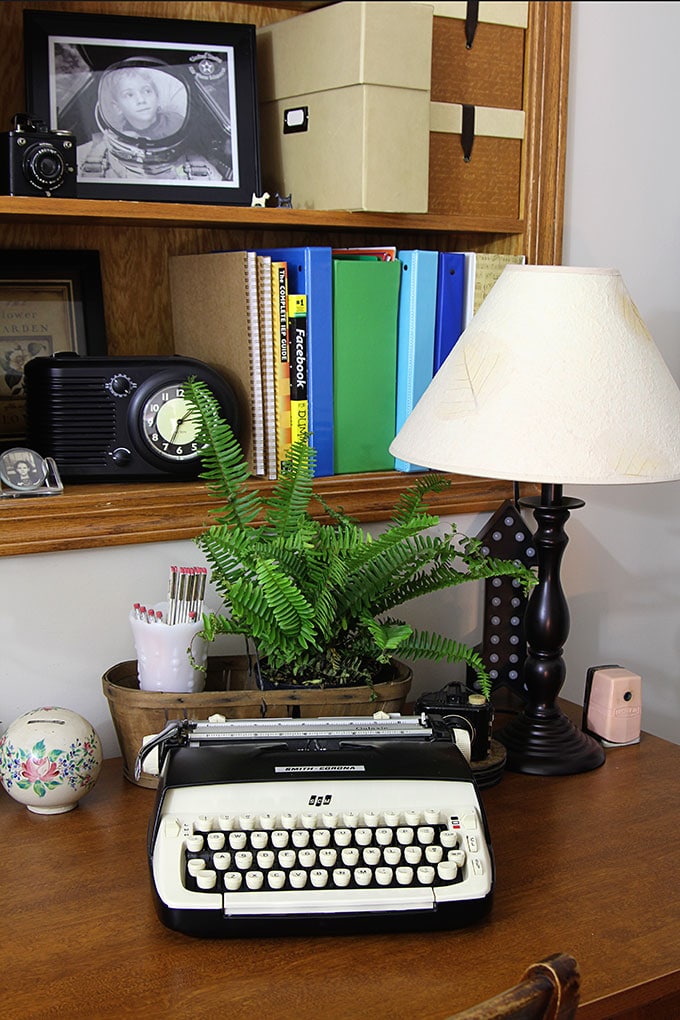 A 1937 green Royal Portable.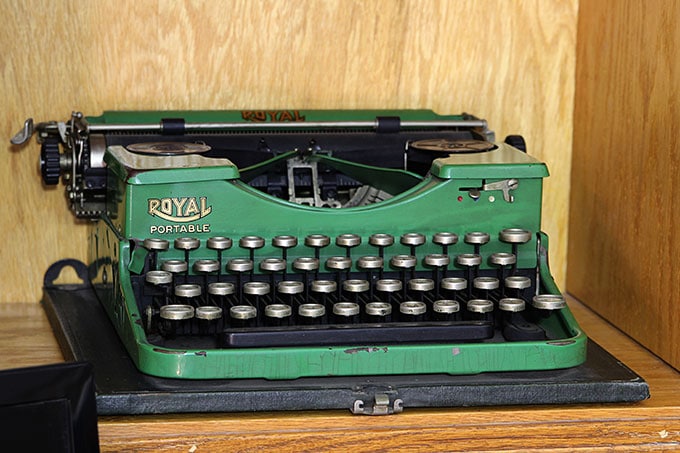 And my 1925 Royal typewriter who is named Kate (I bought her about the same time that William and Kate got married and since it was a Royal . . . ).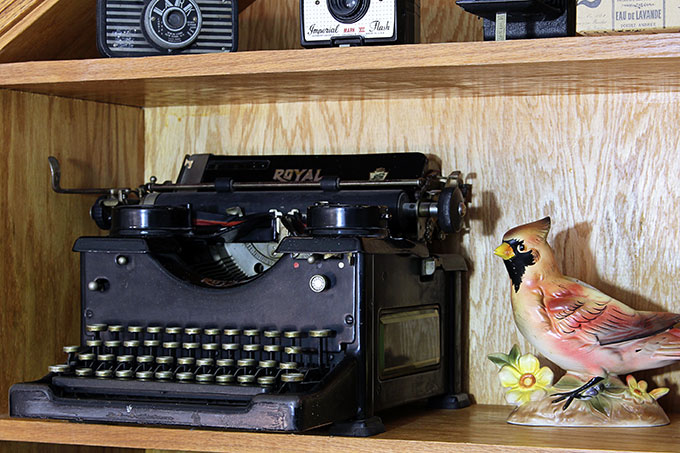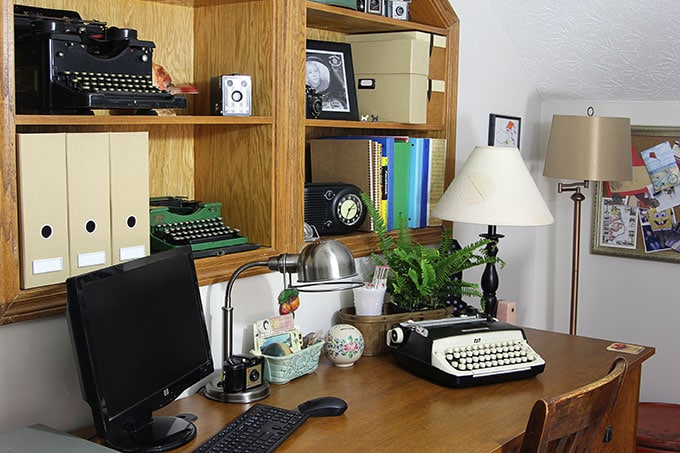 You've seen the red toy box on the floor before when I used it for a Christmas tree holder in my Vintage Christmas Decor post.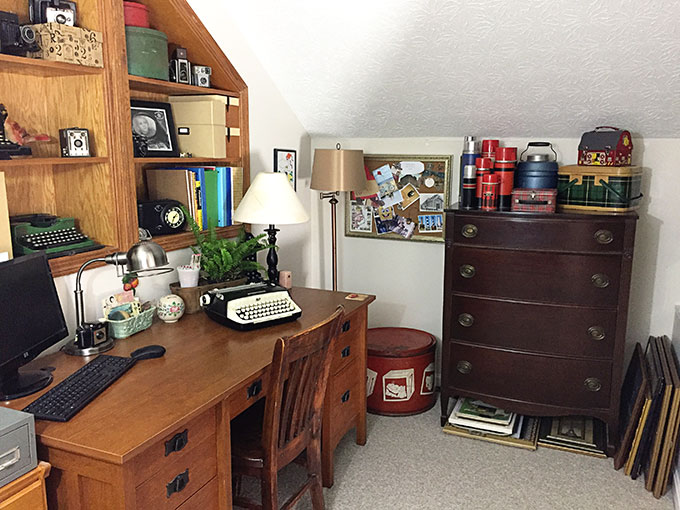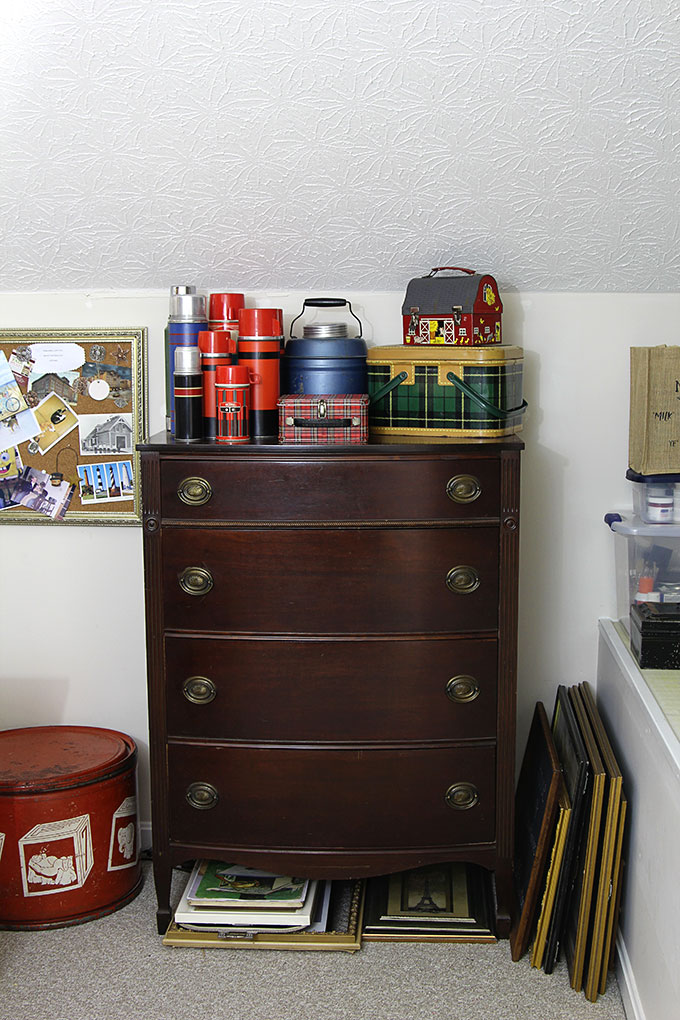 I just couldn't possibly decorate my office without a little Thermos love. It's not my entire collection, but a nice sampling.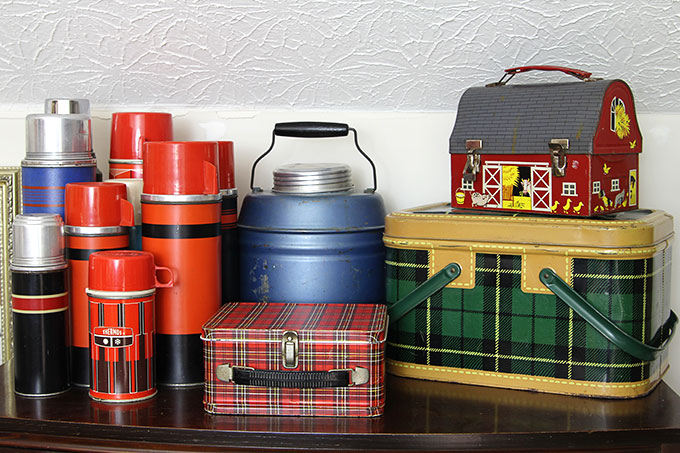 And of course a few wooden picnic baskets (mostly Redmon brand)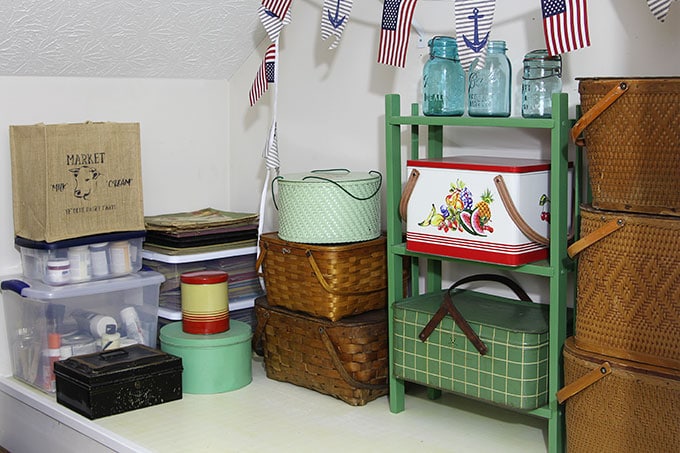 and some picnic tins.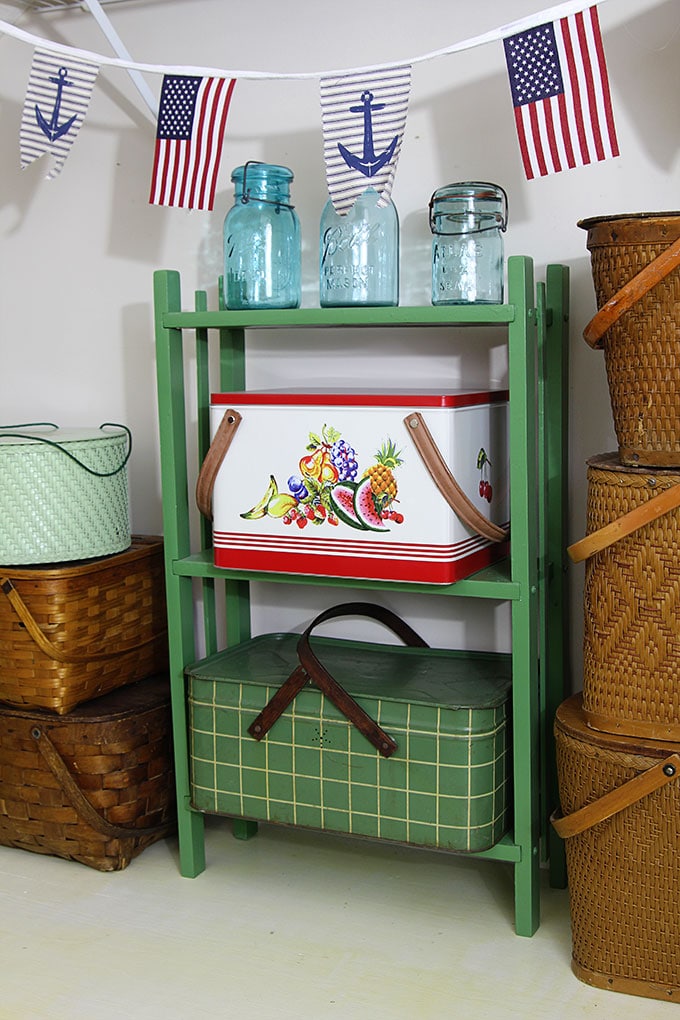 The tin basket with fruit on it was bought brand new at World Market a few years ago. They don't currently carry it online, but if they ever bring it back, I'll let you know.
All 3 of these baskets are Redmon picnic baskets. I love their fancy weaving patterns!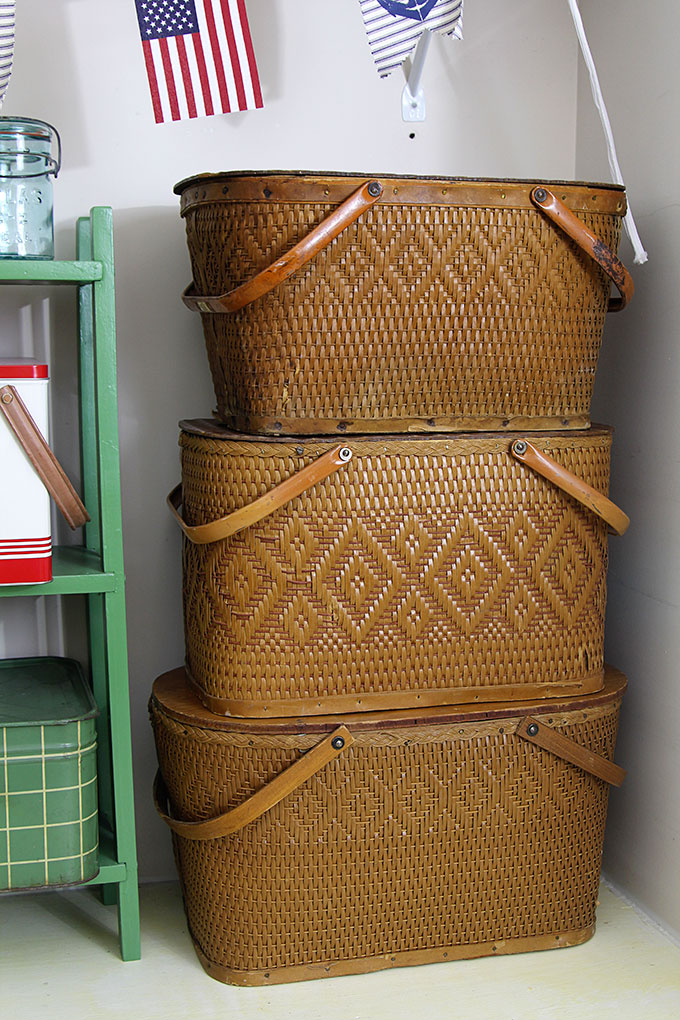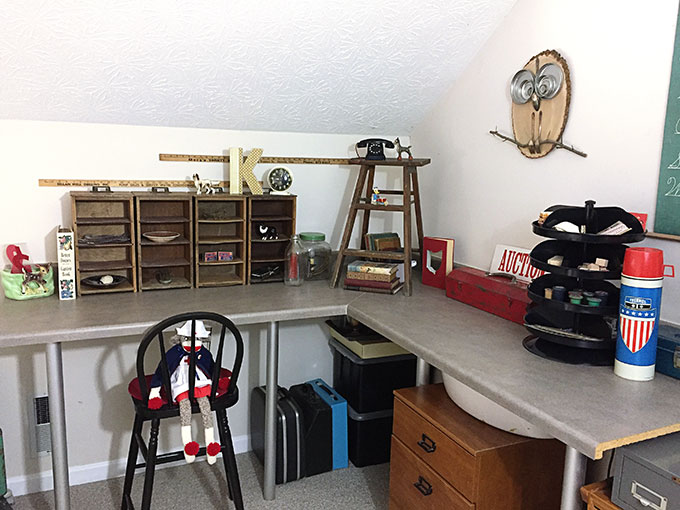 This is Nurse Sandy who wrote a guest post on my blog a few years ago. She managed to keep it PG-rated, so all was good.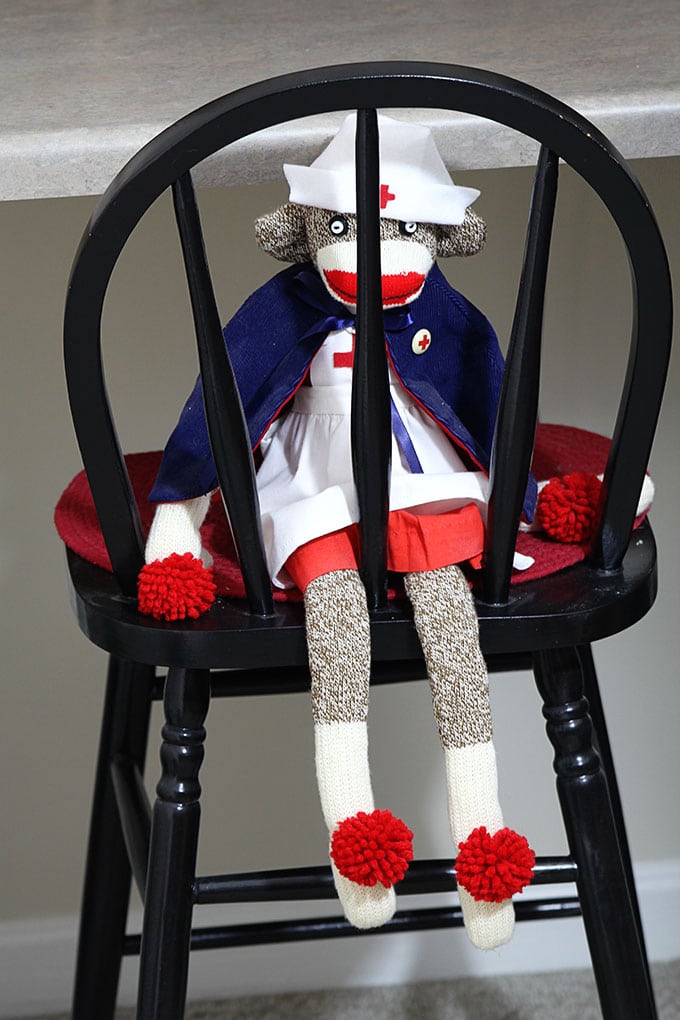 The cubbies are from my Drawers Turned Cubby post from many, many years ago. And they are literally drawers turned cubbies, no huge tutorial needed on that one.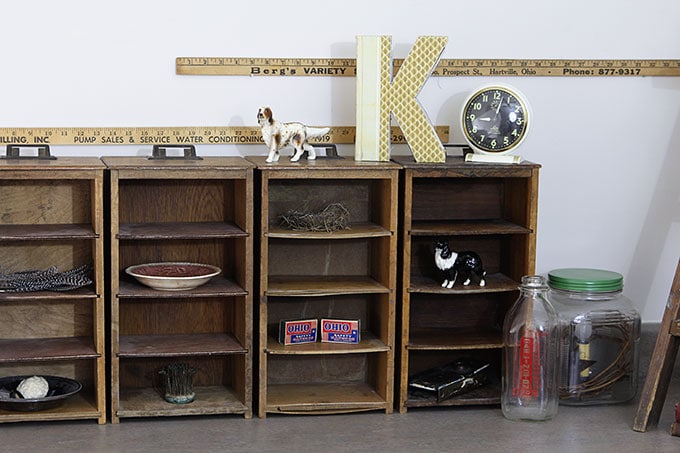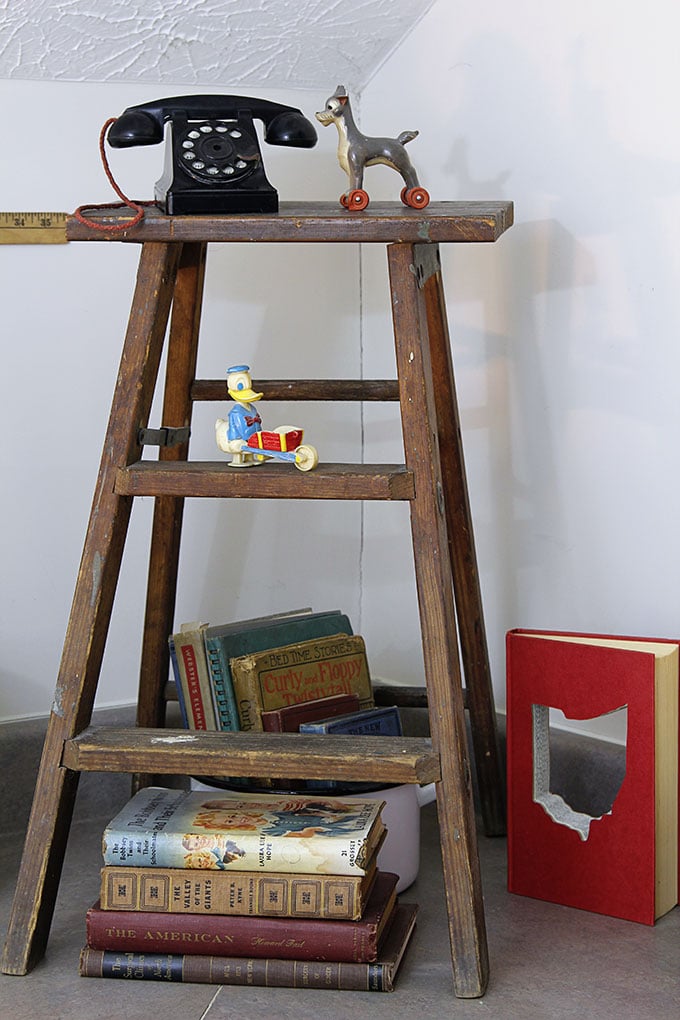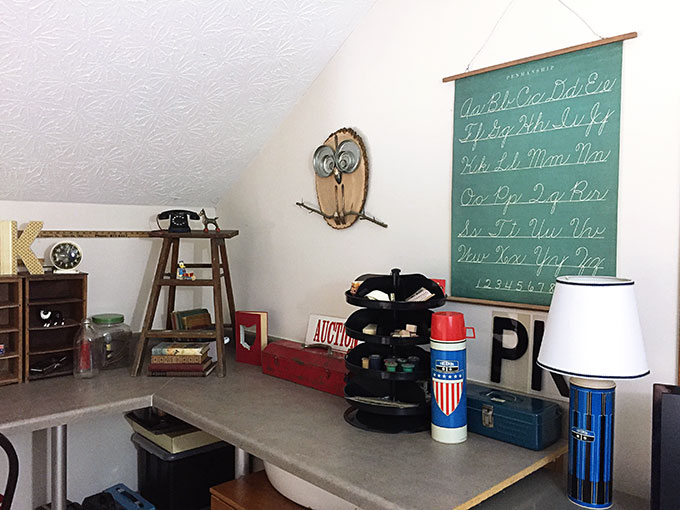 This is the same rotating bin I showed you in my Industrial Rotating Hardware Bins For Less post. I found it at Harbor Freight and keep meaning to go back and buy a few more. It comes in so handy for storing little bits and bobs.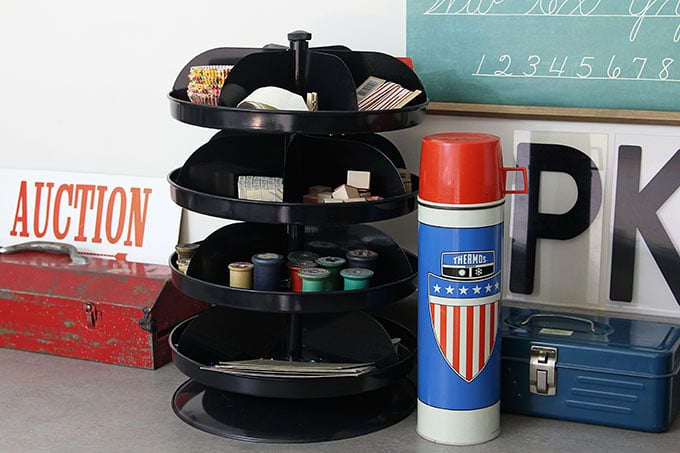 So let's summarize:
Vintage is good.
Home office decor does not have to be stuffy and serious.
Show some of your personality when decorating your home office, craft room or studio.
Typewriters look good in an office setting (who knew).
If you're interested in what's in all those picnic baskets, tins and other assorted goodies pop over to my Home Office Organizing: Vintage Style and take a peak inside!