I'm a tucker.
I like to tuck old valentines here and there throughout my house this time of year.
There's just something easygoing and fun about running across a random valentine in the house.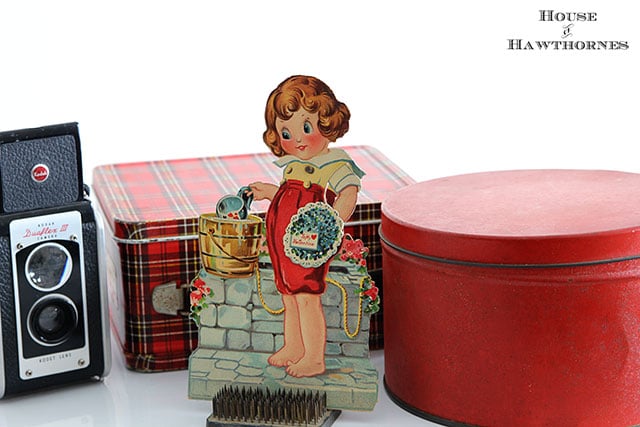 Makes me smile when I pass by them.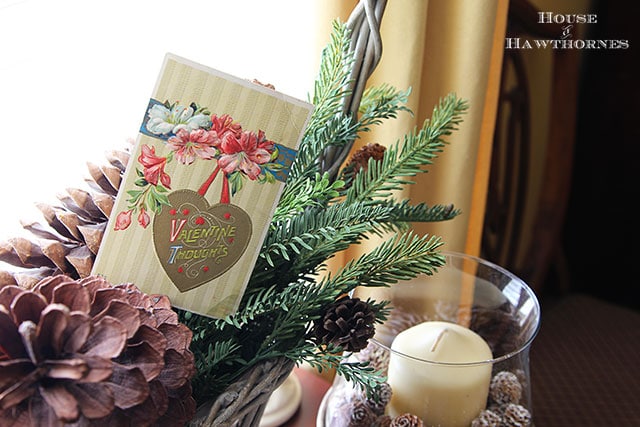 I think after the whole hoopla and excessive pageantry of decorating for the Christmas holidays (it makes me tired just typing about that), it's time to take it down a notch or dozen for Valentine's Day and just decorate for the fun of it.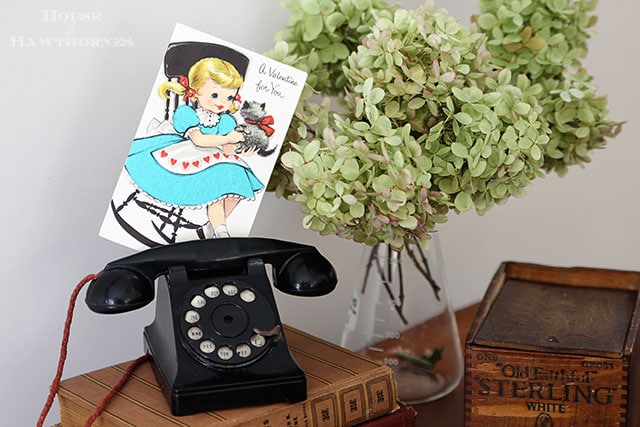 Nothing formal or fancy, just a bit of color and humor to break up the monotony of February.
One tucked here. Another tucked there.
Here a tuck, there a tuck. Everywhere a tuck tuck.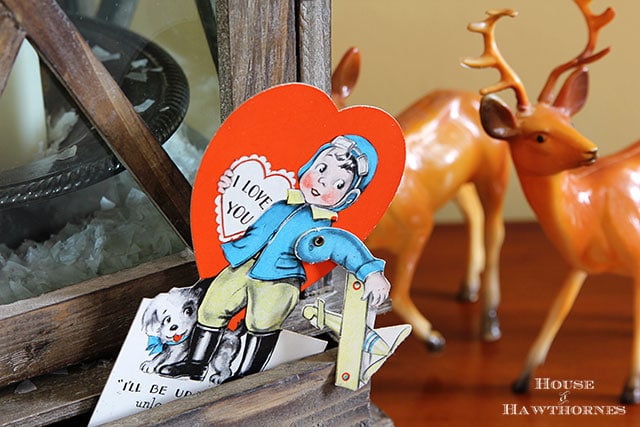 Why yes, I still have some plastic deer hanging around the house, thank you very much.
I left them out after Christmas, because I thought they still looked winter-ish. Right about now, I'm thinking it just looks like I'm one of those people who take forever and a day to take down their Christmas decor.
Really, there's no colored lights hanging from the gutters or Santa's sleigh setting on my roof still.
Speaking of Santa, I have a gift for you (or "4 U" if you're hip and cool and in the know).
I scanned a few of my recent valentine card finds. Please feel free to print them off and tuck them around your house.
Please keep in mind these are not for resale or to be used in projects that will be resold. They are for personal use only.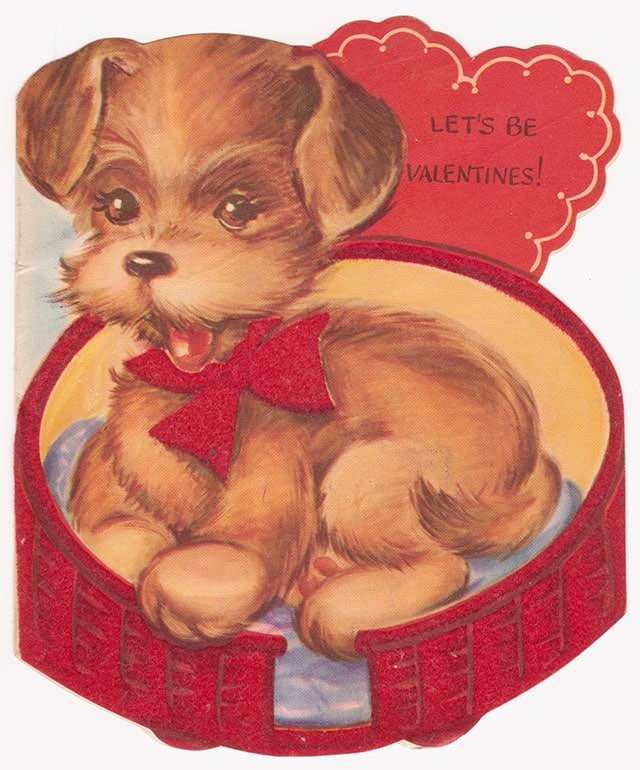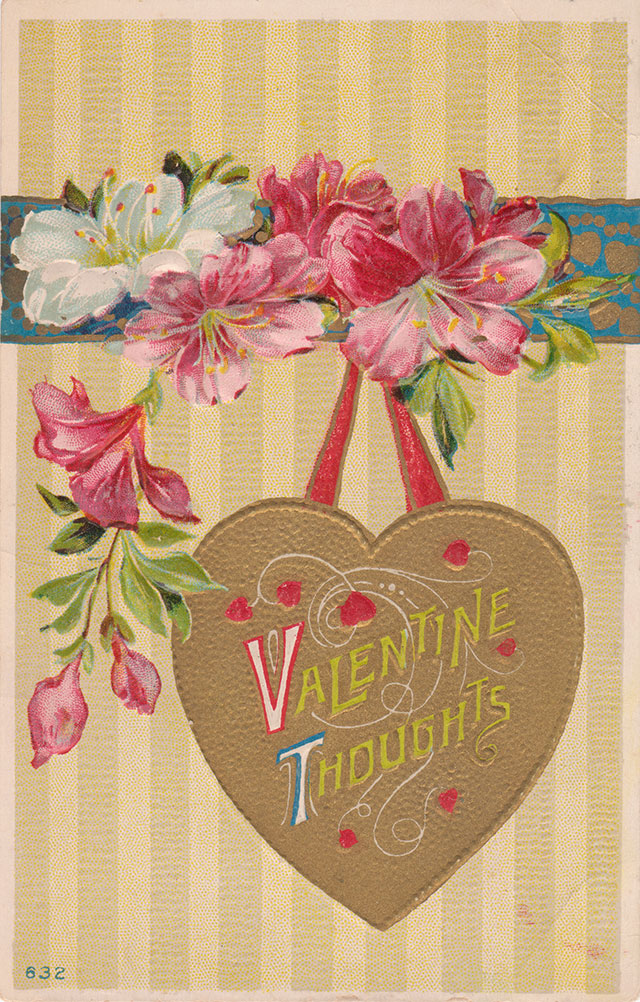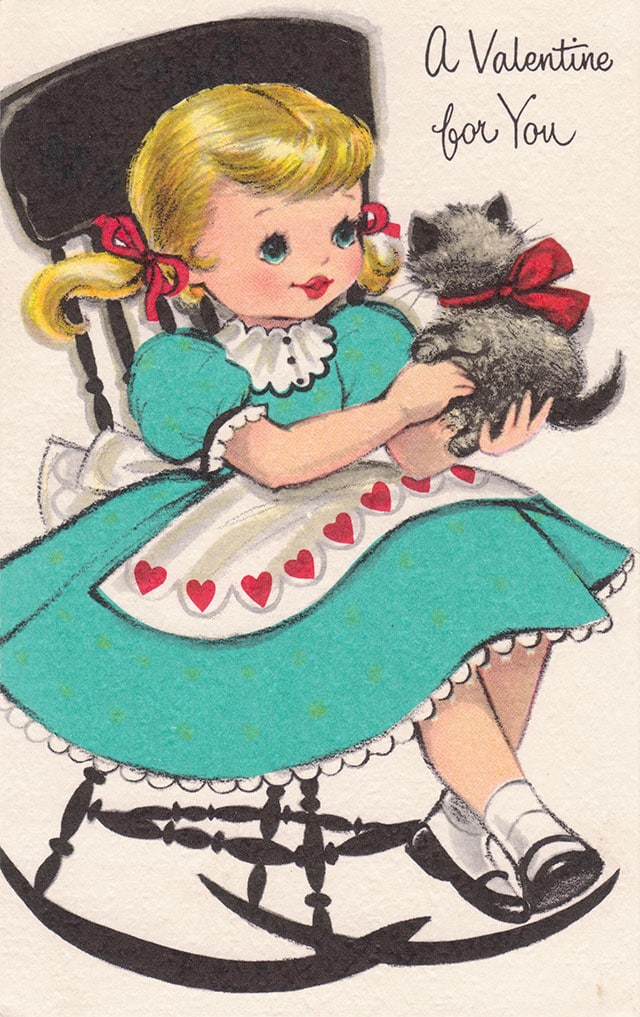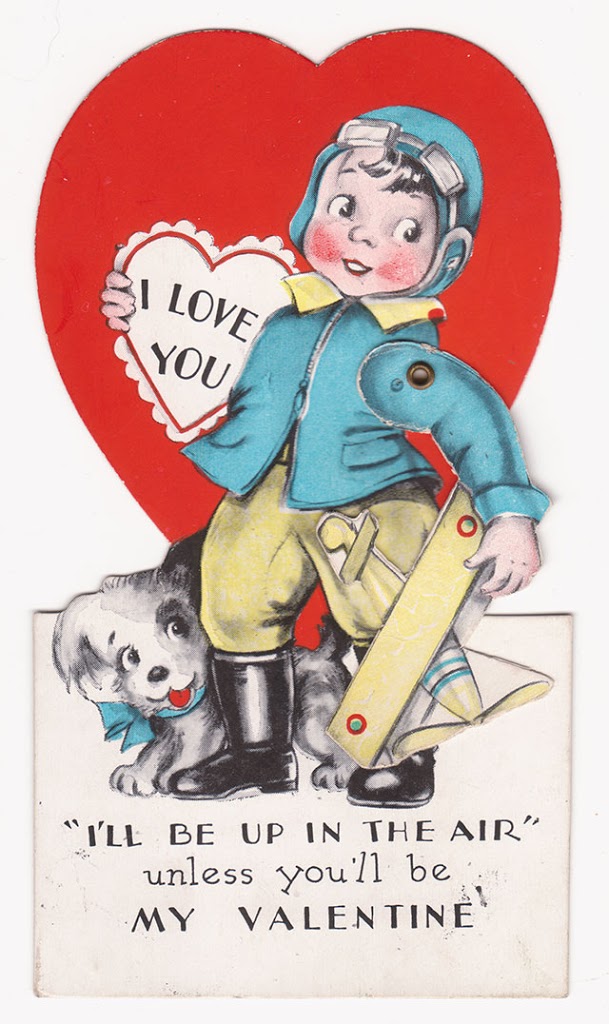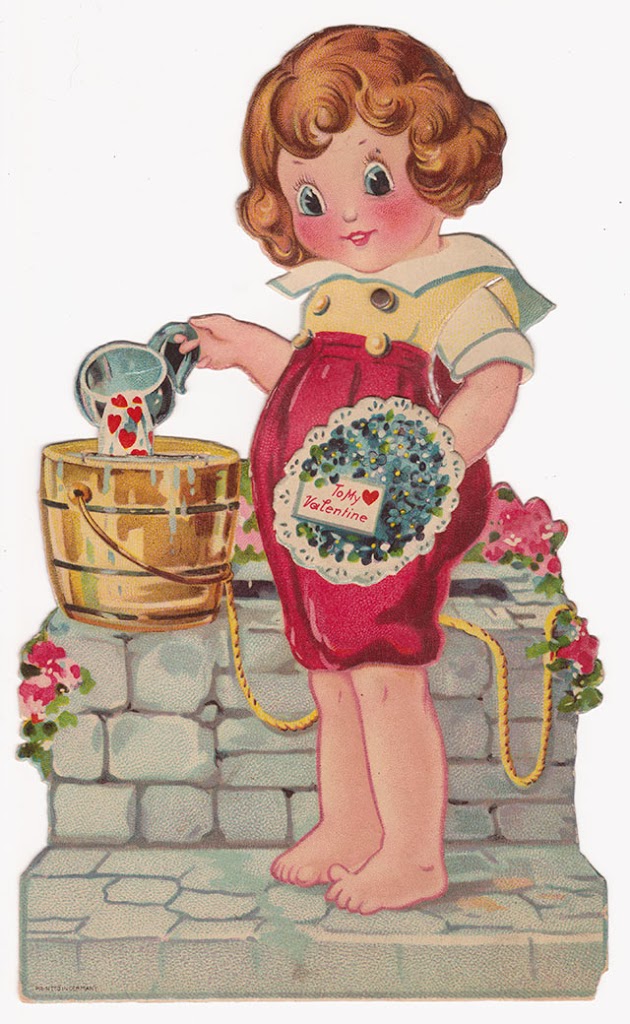 You can either left click on them to enlarge and then right click on them to save or print. Or get all fancy and use the Box link provided below to get the high resolution (more detailed) image to print.
Click Here To Get Your Vintage Valentine Printables
And just to make this post really, really long and full of a massive amount of links, you can check out my Vintage Dog Printables and my Vintage Animal Printables if you want to get your vintage cow/sheep/dog fix on also. They're not valentines, but they deserve a little love too.
Oh, wait. Let's make it even longer 🙂 If you're looking for other Valentine's Day ideas, check out a few posts from past years:
A romantic Thrifty And Super Easy Valentines Garland made with paper doilies and vintage images
I made a Valentine's Day Wall Hanging out of heart shaped jello molds and jute chair webbing (now that I typed that out, I should say it is cuter than it sounds)
DIY Heart Shaped Birdseed Suet Cakes, because birds need a little love too