Hey, there!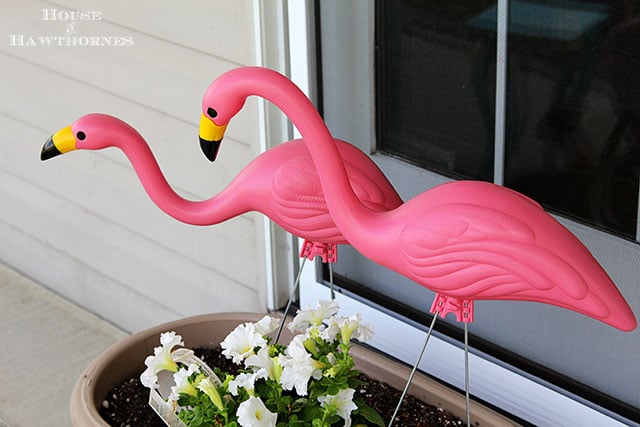 Guess what the dogs bought me for Mother's Day?
You got it. Plastic pink flamingos.
Gotta adore some kitsch loving dogs.
The pink guys sort of match the trailer bird house I bought at Dollar General last week. Six bucks.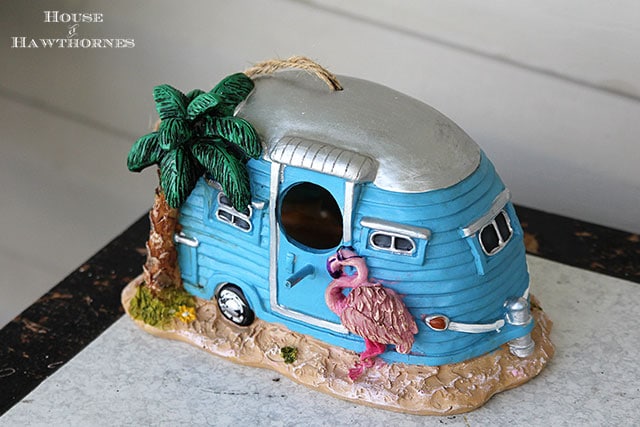 I'm still in the process of getting my porches ready for summer and planting flowers and all that jive, but thought you might like to know where I'm heading this year. It's a little off my normal beaten path, as far as colors are concerned.
I've had a hankering for some aqua and coral.
Bright, cheerful and summery. And the flamingos can work with that, so it's all good.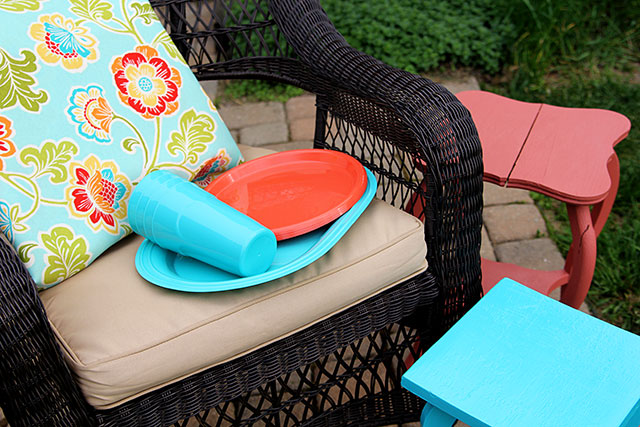 I even painted some of my smaller wooden tables in my new favorite color scheme.
The blue table was painted with Rustoleum 2x Ultra Cover spray paint in Seaside.
The coral table is painted with Plaid's Folk Art Chalk Paint in Salmon Coral.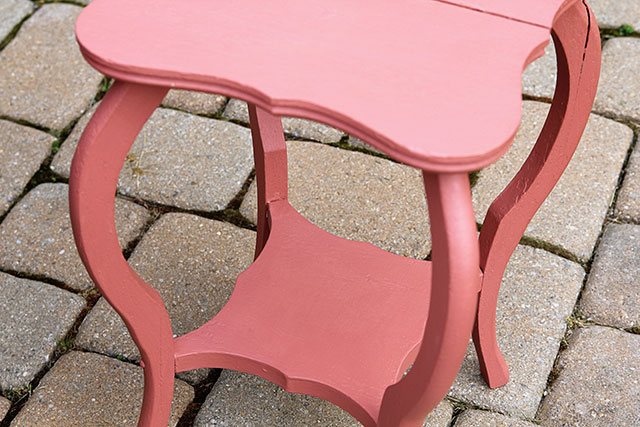 Did you know they sold this chalk paint at JoAnn Fabrics?
Yeah, me neither, but they do! You just walk your little legs into the store and buy it. No need to find a specialty store or buy chalk paint online.
The fabric is from JoAnn Fabrics also.
Can you tell I'm totally faking a pillow here? I've been lazy and haven't actually sewn the pillow covers yet, so I just threw the fabric over the old pillows for the photo.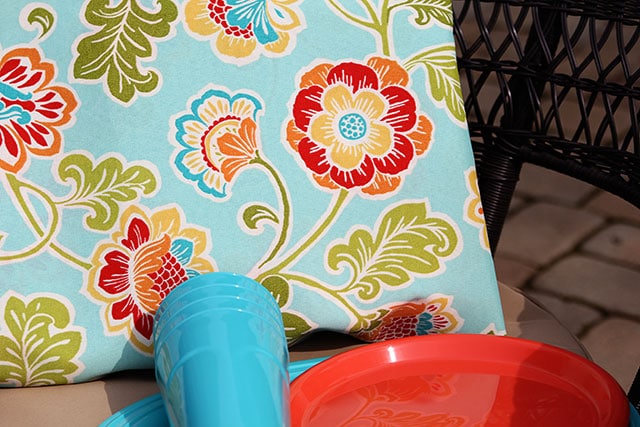 But isn't that fabric fun!
I found the really really really cheap (and a little bit flimsy) plates and such at Walmart. They were $1 for a set of four plates, four cups or a platter.
And most importantly, I want to give you all a virtual hug for all your responses, emails and support to my Mother's Day post. That is truly one of my favorite posts of all time and I just love that you all enjoyed it also and shared some of your own stories.
Really. Seriously. You guys are awesome!
Wait, I almost forgot to show my new dog walking shoes?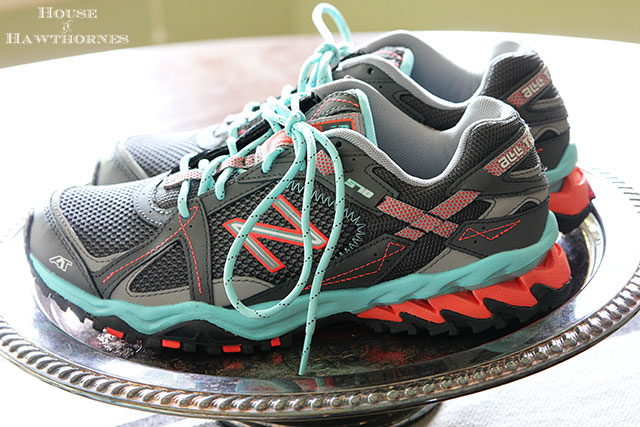 Yeah, aqua and coral are getting to be an addiction around here.
What about you? What colors are you craving this year? Any plastic pink flamingos in your future?