For my weekly installment of weird vintage items I own, here is my vintage clothespin bag.
I believe this is from the 1940's. It looks like it was made from a actual child's dress, but it was from a pattern that was popular during that time period.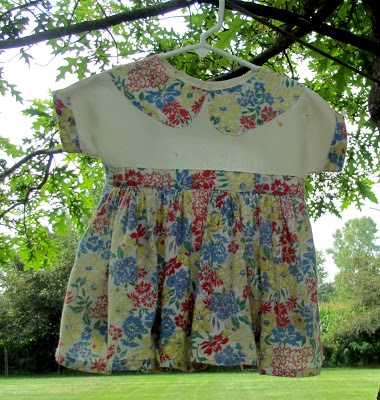 The fabric is somewhat faded, I assume from having been hanging outside in the sun in the 1940's.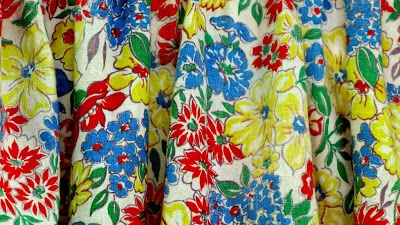 From the back you can tell it's a bag made to look like a dress.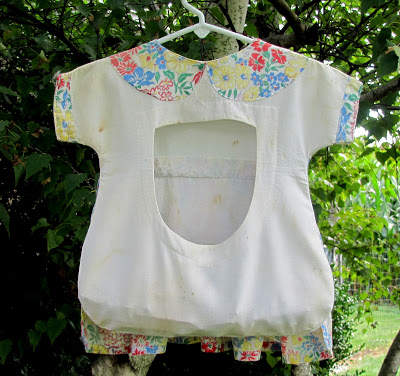 Yep, there's actual clothespins in there.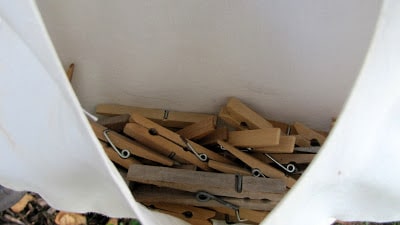 Now, even though I had it hanging outside on our clothesline for better photos, it is normally hanging in my laundry room. The clothesline outside is just for hanging beach towels and bathing suites, I haven't actually hung laundry out there. Ever.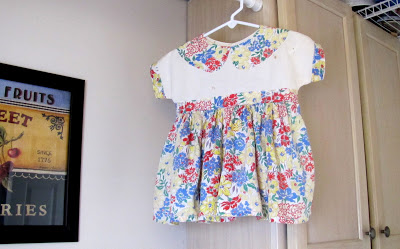 The Wal-Mart plastic tube hanger is not doing it for me, so one day I am going to buy a vintage wooden hanger for it to complete the vintage look. I like this kind (see Spot run, run Spot run)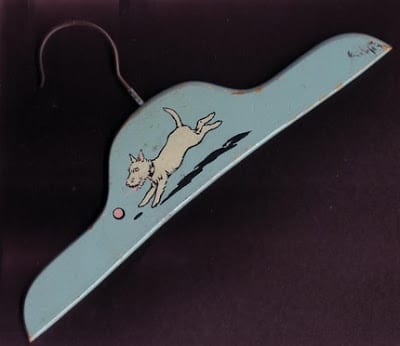 or maybe something like this.