Once the kids start going back to school around here, I start getting an itch to get the fall home decor out.
But it really is a wee bit early for the pumpkins and owls to be making an appearance, so I decided to go with a back to school theme.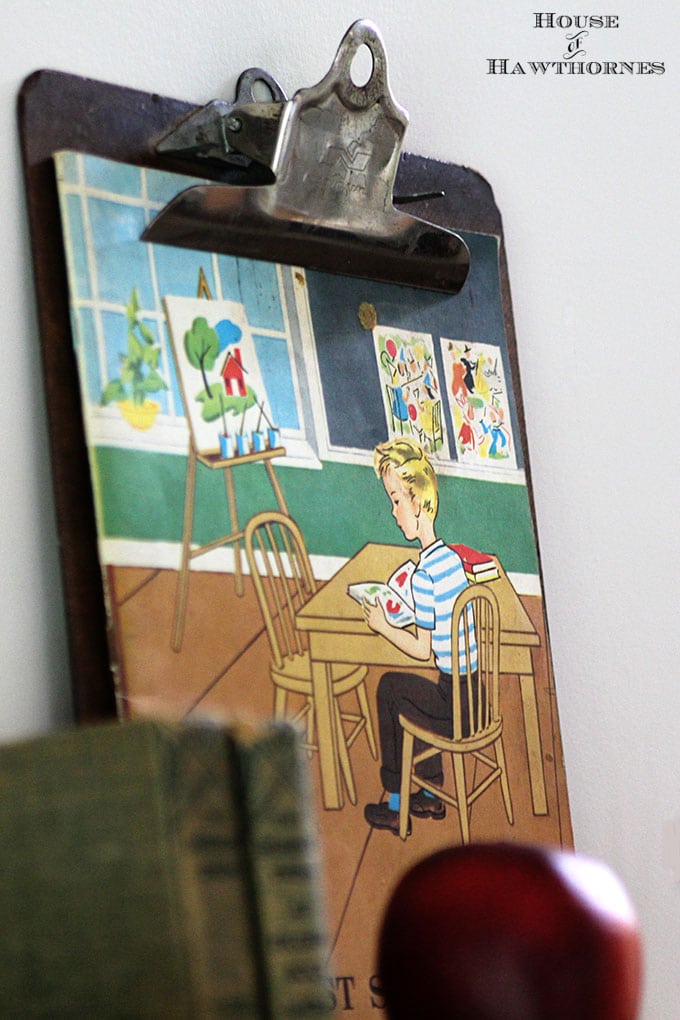 Top 5 Items To Use In A Back To School Vignette
lunchboxes and thermoses
chalkboards
flash cards
yellow number 2 pencils (is there a #3 pencil?)
books
This is on the shelves in my living room that I put up to "conceal" my lovely HVAC vent.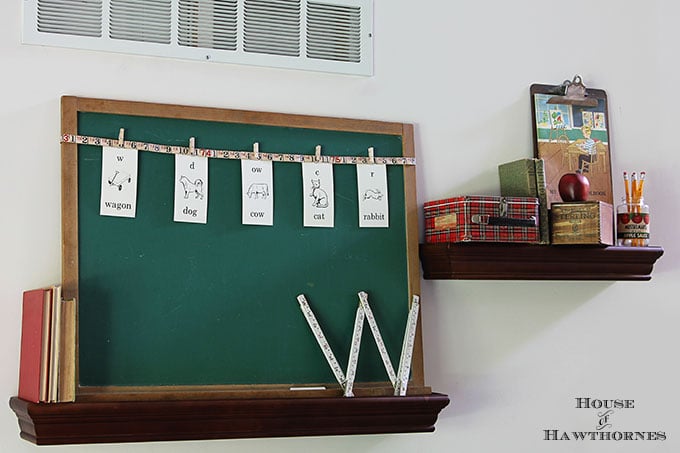 The last time you saw them they were sporting a summer theme with my DIY Nautical Patriotic Banner.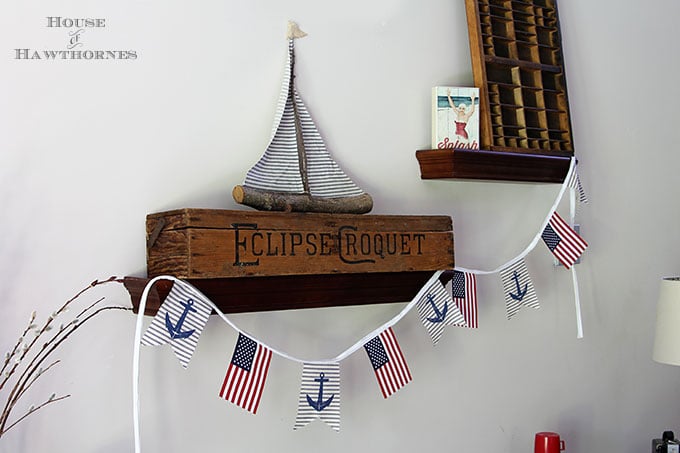 Now it's been a LONG time since I've been back to school, but I assume they still have chalkboards in the classroom.
Or is all done on fancy Smart Boards now?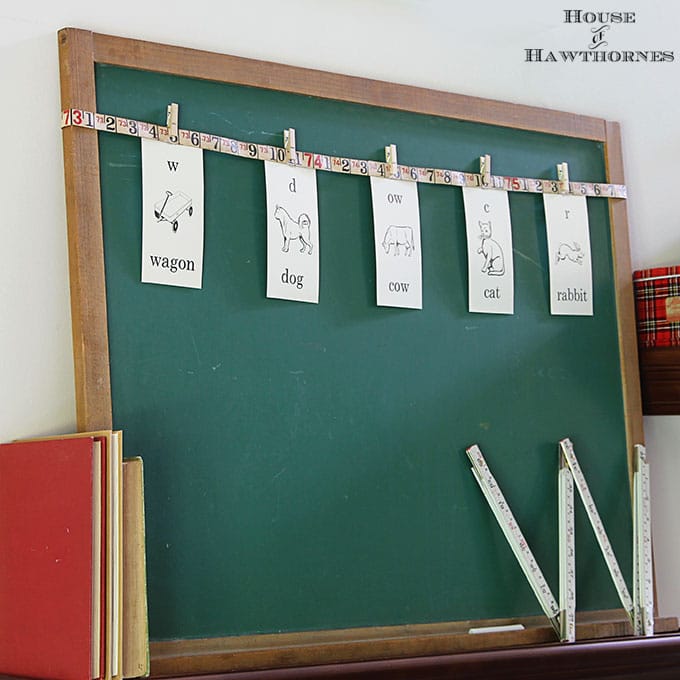 Kids nowadays will miss out on all the fun of cleaning erasers for the teacher.
Of course my handy dandy plaid school lunchbox had to be in the vignette.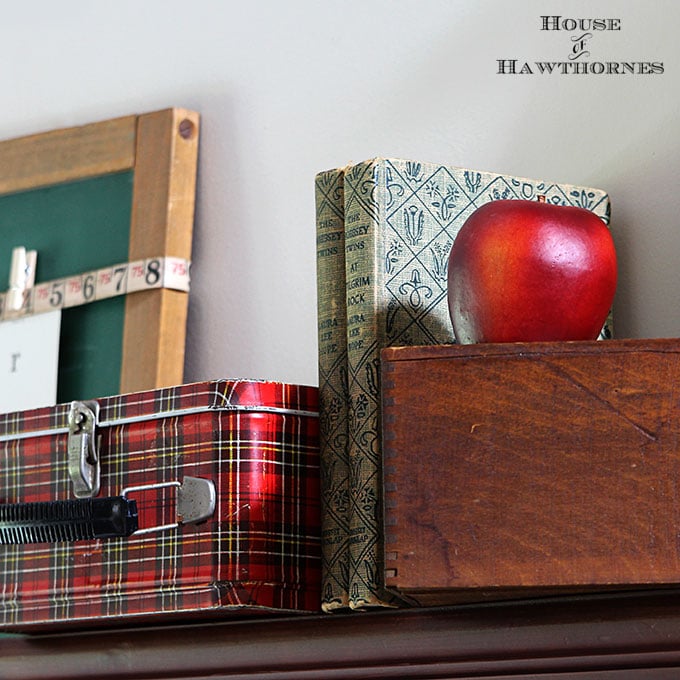 I had grandiose delusions of drawing a map of the United States on this chalkboard, but opted for taking the easy way out and hanging some flashcards from an old measuring tape instead.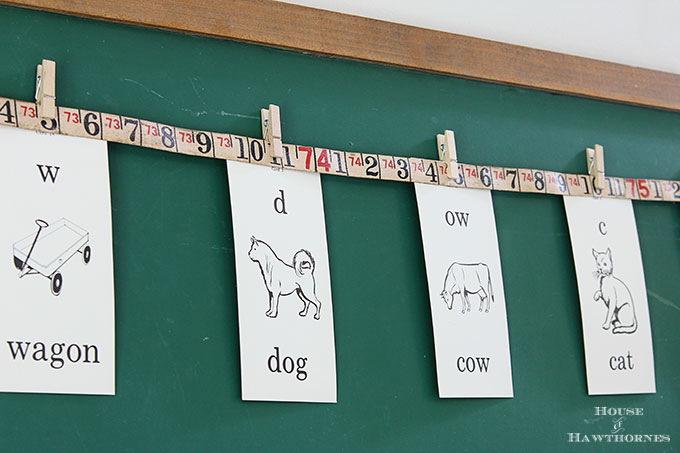 This is the rest of the area. Darn HVAC vent!
(You can see what this area looks like now in my Colorful Summer Home Tour post from 2020).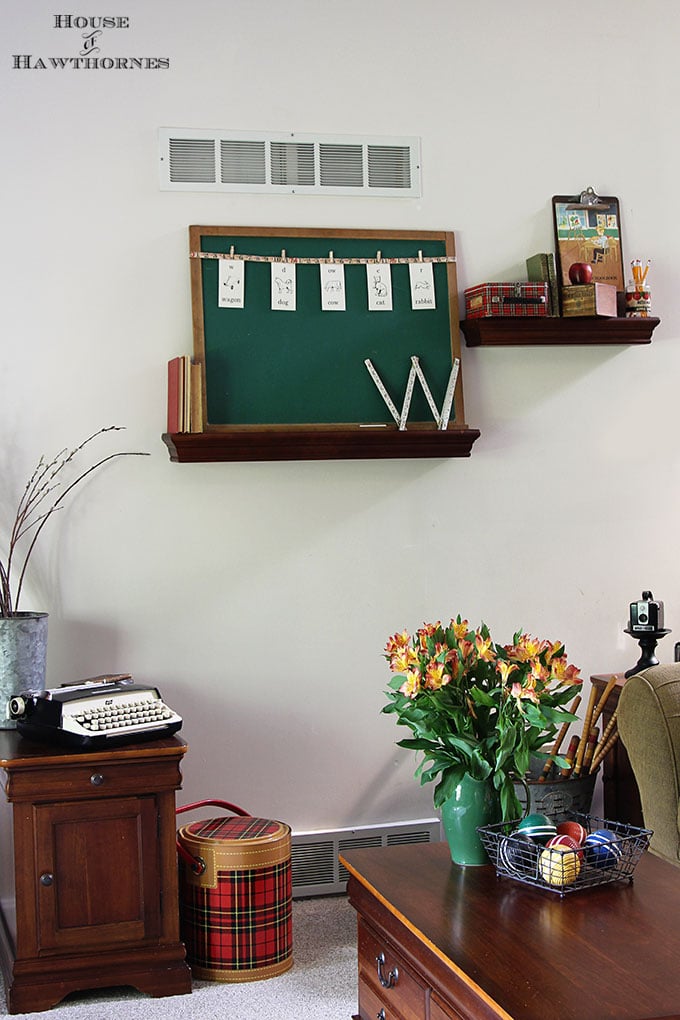 Why yes, I do have a Skotch Kooler in my living room! That's probably more summery than fallish, but it's plaid, so it stays.
And actually, it was part of my Vintage, Rusic, Industrial Holiday House Tour last year too. I make my thrift store finds work overtime for me.
Yesterday when I was putting this together, I posted a photo on Instagram and Facebook asking for people's thoughts because I was sort of stuck.
I had gathered the lunchbox, pencils and a few other things, but it seemed to be missing something.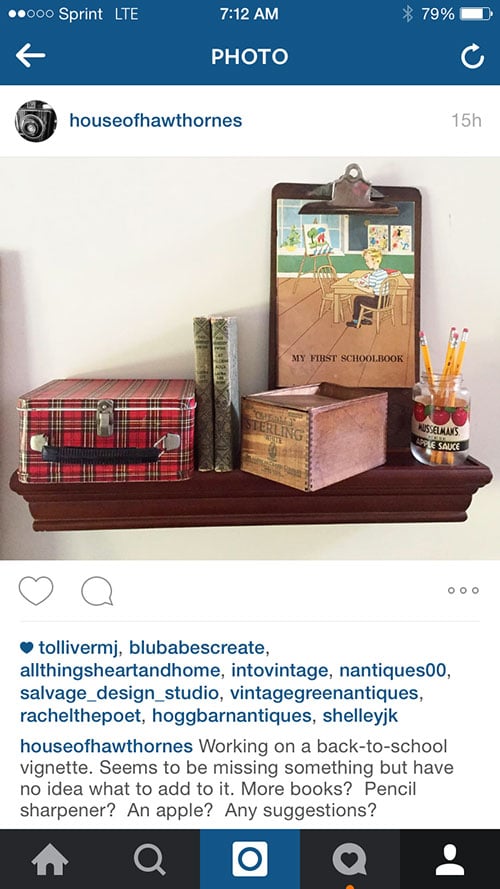 So I asked and I received so many good suggestions. A couple weird ones (it is the internet after all), but tons of great ideas!
I ended up adding an apple (fake) on top of the wooden chalk box and some more books to the chalkboard side of it.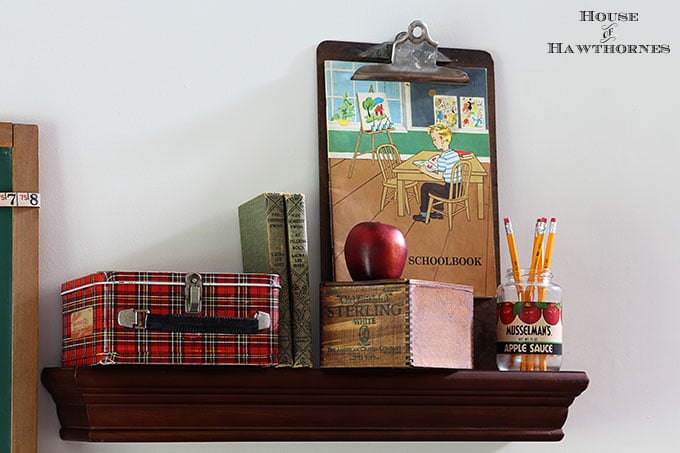 I would have loved to add a globe, since that was a popular suggestion, but my globe was way too big.
And believe it or not, I only have one globe. What is wrong with me?
So my tip of the day is if you are stuck and can't figure out why something doesn't quite work, just ask the internet. They'll tell you.
Update: A globe has been acquired!!!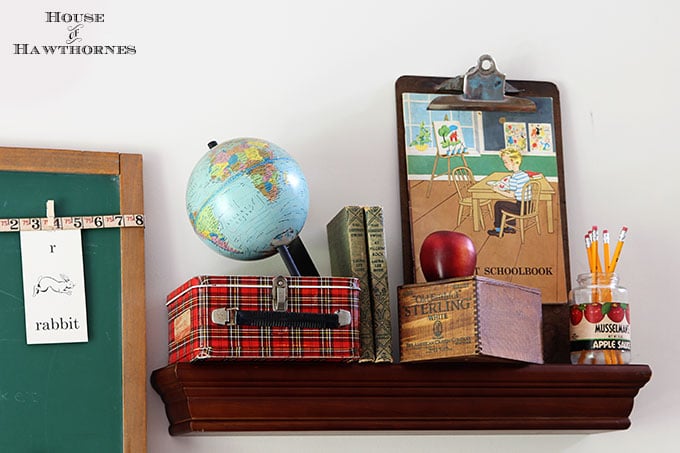 What's your favorite way to decorate this time of year to fill in the awkward gap between summer and fall home decor?
Or do you just go straight to pumpkin town?


Fall Porch Decor Farmhouse Style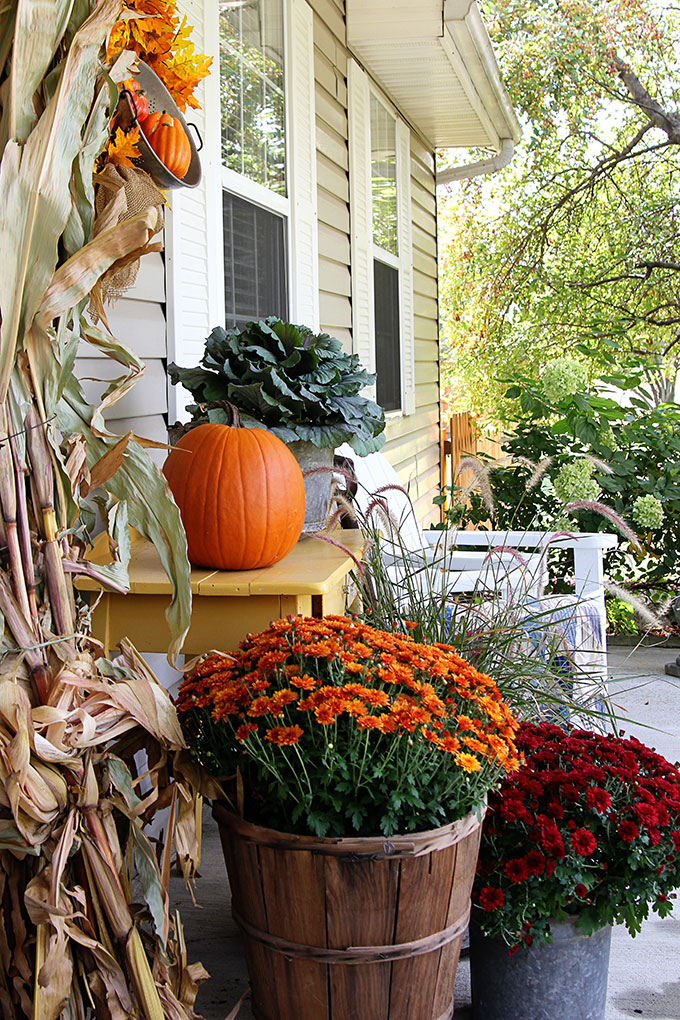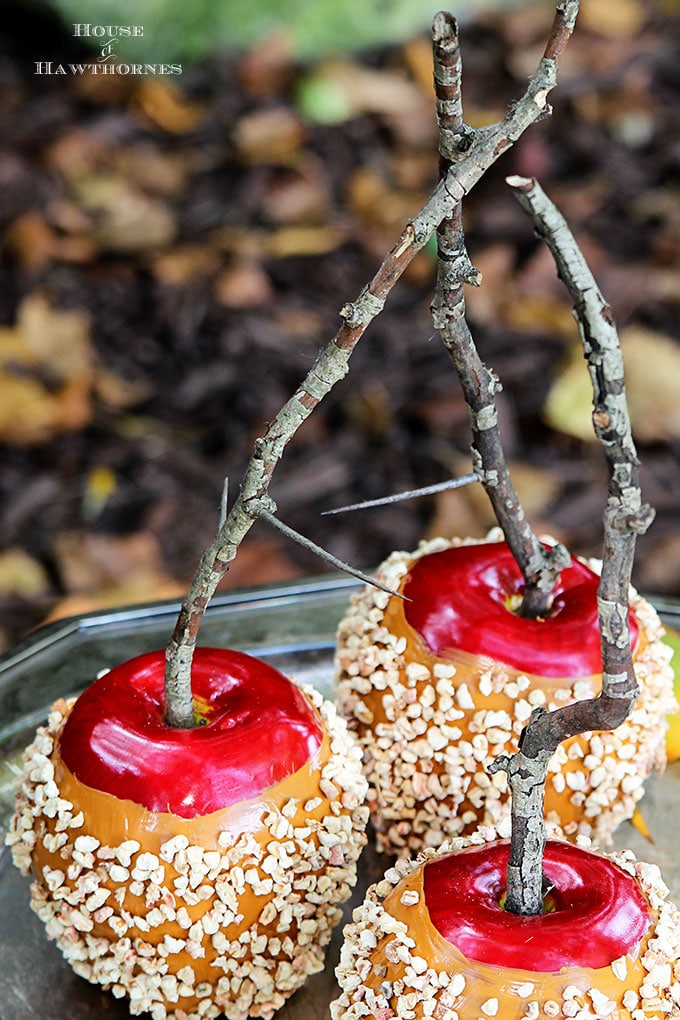 Repurposed Funnel Jack-O'-Lantern