For years I have had the main rooms in my house painted a stony white color.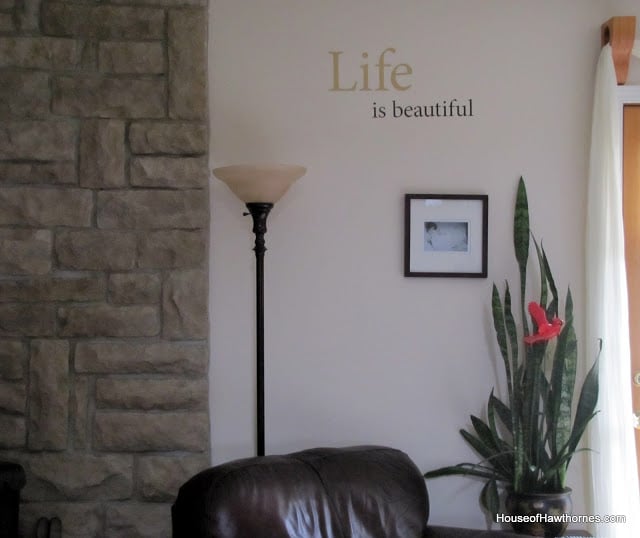 Up against the pure white moldings, you can see the color best in this photo. Not a tan, but not a stark white either. I think it is similar to a sandstone color. Maybe a putty color.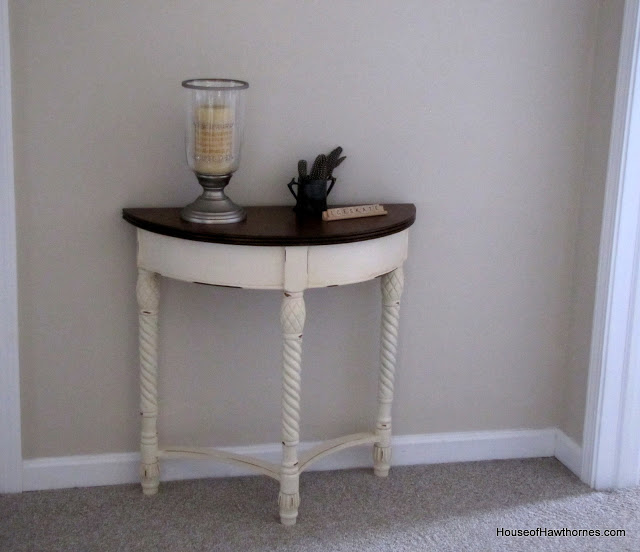 The color is called Natural from Lowe's Waverly Home Classics colors. A very very very similar color is Benjamin Moore's Manchester Tan.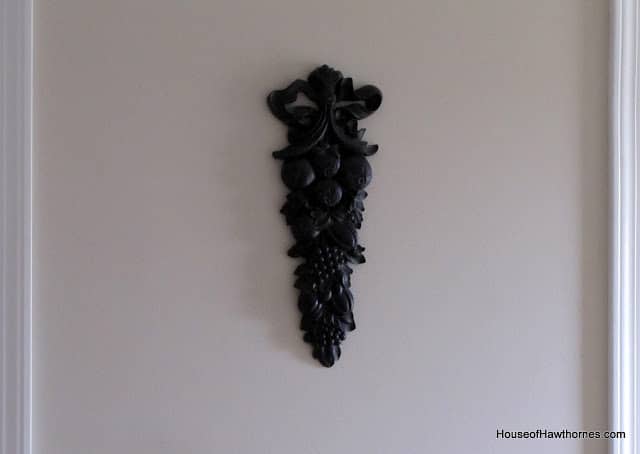 Not only is my current home painted predominately this color, but my previous home was painted predominately this color. This is a color I like.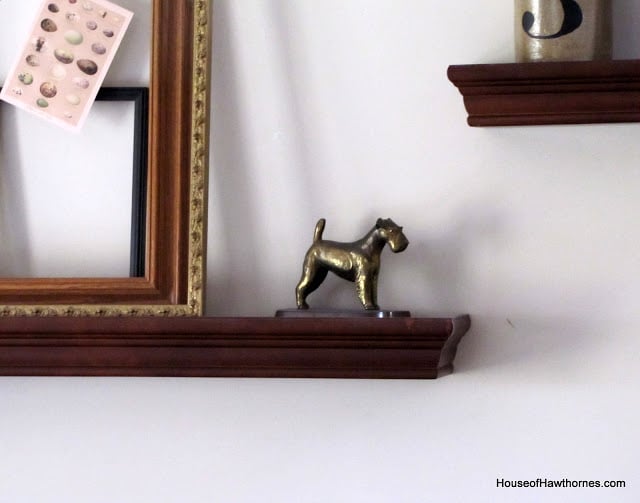 But for years people would come to my house(s) and never even notice the color of my walls.
I did get comments from people (you know the ones) that say that they themselves "aren't afraid of color". Insinuating (poorly) that I was a scared little wimp that shivered at the thought of a red wall.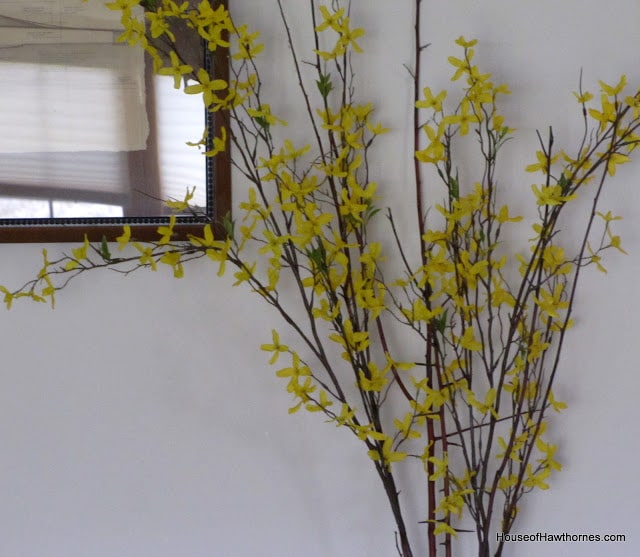 And then I started blogging and I realized that a lot of people out there in blogland also love my wall color. It's like it's popular now to have light gray, creamy white or stony white walls. At least in the decorating circles I visit.
I am stylish and didn't even know it.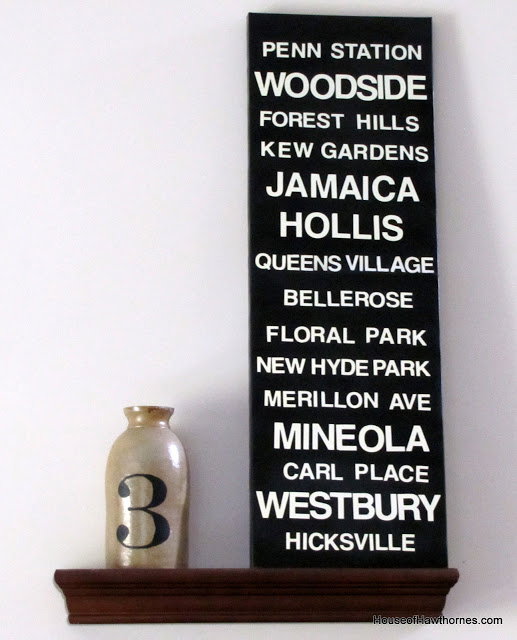 Or maybe I started the trend. Oh no wait, I noticed it AFTER I started blogging, so maybe I didn't start the trend.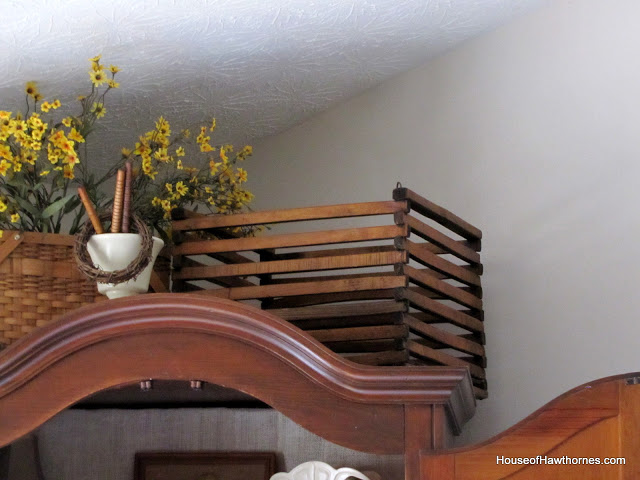 Now, if you are new to my blog, I just want to point out that I am not an all white kind of girl. Love to look at it on other people's blogs. Some of my favorite blogs are sporting the look.
But I have a love of vintage pieces that often are brighter colors, e.g., my Vintage Carnival Chalkware post. So I would never be able to do the all white look and keep my favorite vintage finds on display.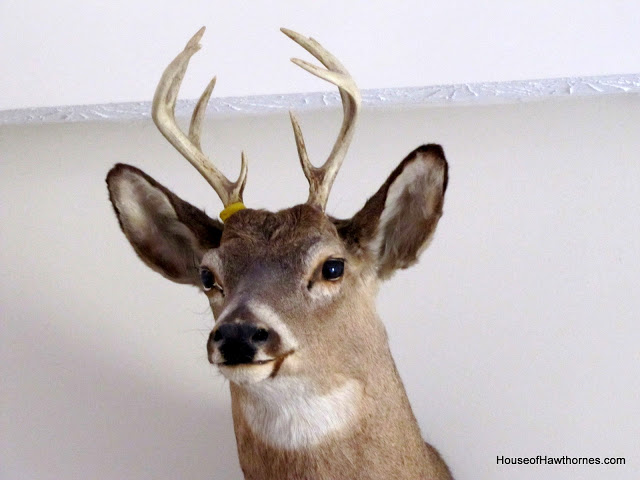 But it's nice to know that I am not alone in my wall color choice. I'm no longer the girl who's "afraid of color" (arrgh)!
Maybe I'll find that my Keds are ultra stylish right now too? What about my mini-van?
So are you embracing lighter colored walls or do you enjoy the bolder colors?
I am joining Kathleen at Faded Charm for her White Wednesday party.