I changed out the decor in the huge lantern on my dining room table, so it now has a 4th of July vibe. When I first bought this, I thought it was too large for my table, but I have sort of grown to love it now. Or else it has shrunk over the last few months.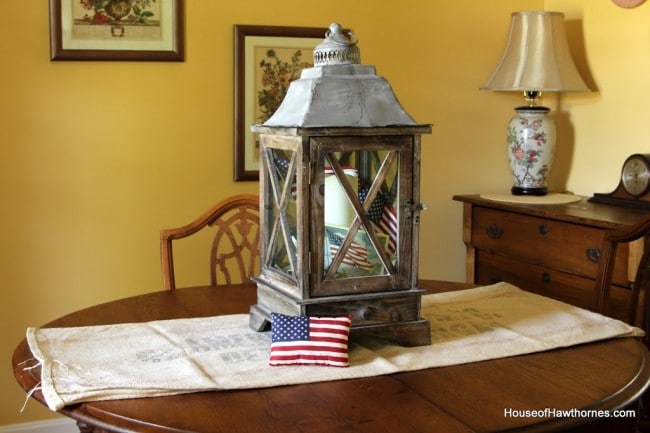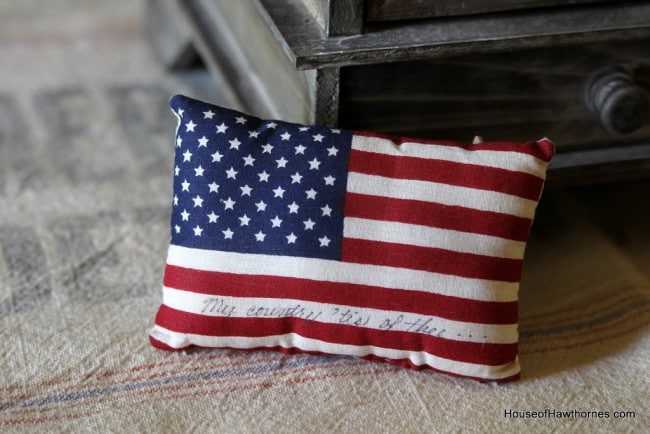 I put a vintage postcard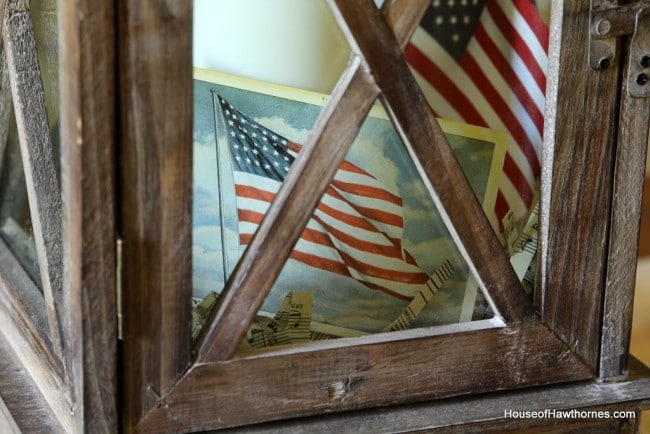 and some run of the mill flags (that were probably bought at Walmart) in the lantern. There's a candle in there too, but you can barely see it with the other stuff.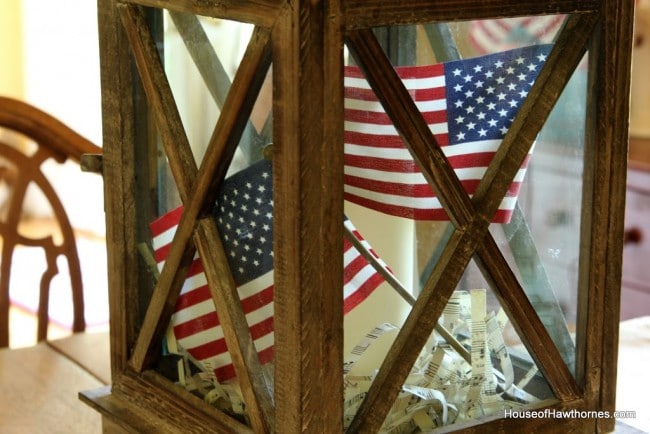 A grain sack that I bought at a garage sale for $5.00 is used as the table runner. It is a little more "rustic" than I would normally do for the dining room,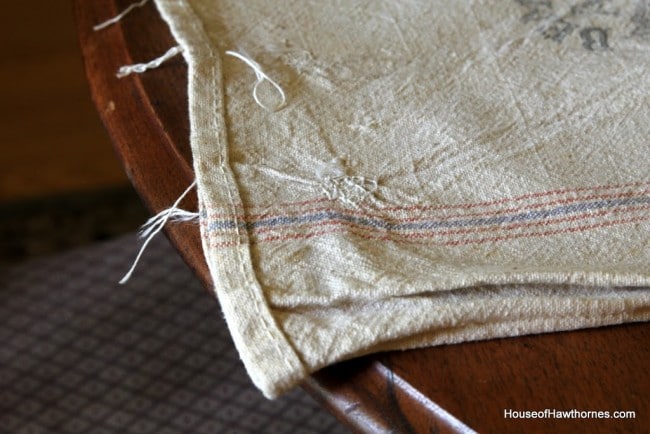 but it has red and blue stripes on it and says "American Malting Co., Detroit, Michigan", so it was just begging to be used for a patriotic table. I know I am committing a cardinal sin by using a Michigan item on a table located in the Buckeye state, but you'll have to forgive me.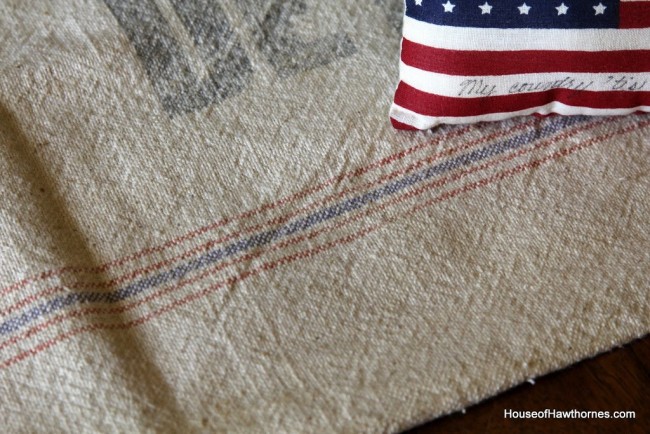 Do you decorate your indoor rooms for the 4th of July? Or is pretty much of a one day outdoor holiday for you?