A couple people have emailed me and asked about the glimpse of a flag like thing in the background of some of my photos.
It is a wooden flag that I made last summer by following Stephanie Lynn's tutorial at Under The Table and Dreaming.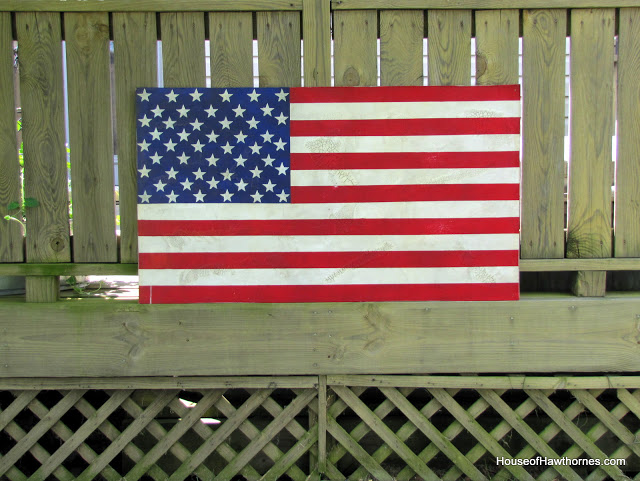 Stephanie Lynn was the first person to give me a shout out on their blog and I will be forever grateful to her for that. I can still remember (all the way back from one year ago) how excited I was that she had picked one of my projects from her Sunday Showcase Party to highlight. I was a fairly new blogger at the time and it was a huge boost of confidence.

BTW, the project she picked was my penny bowling ball yard art from last June. This is a photo of it this year. The pennies have aged well and the glue has held up.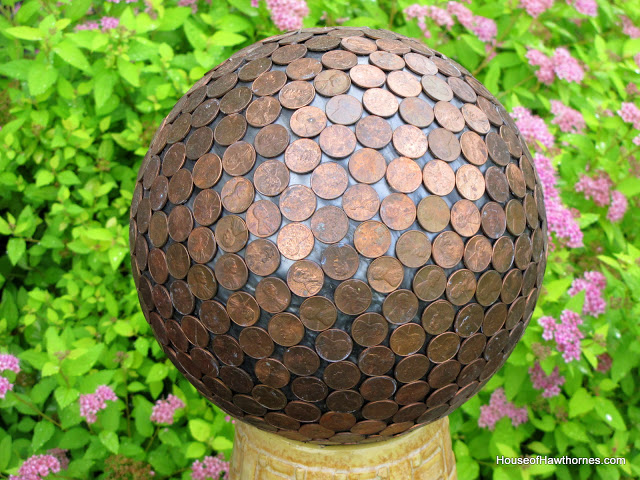 It's sitting on top my my birdbath base now. The top of the birdbath had a little run in with a thirsty raccoon, I think. (Who else takes photos of their broken birdbath besides a blogger?)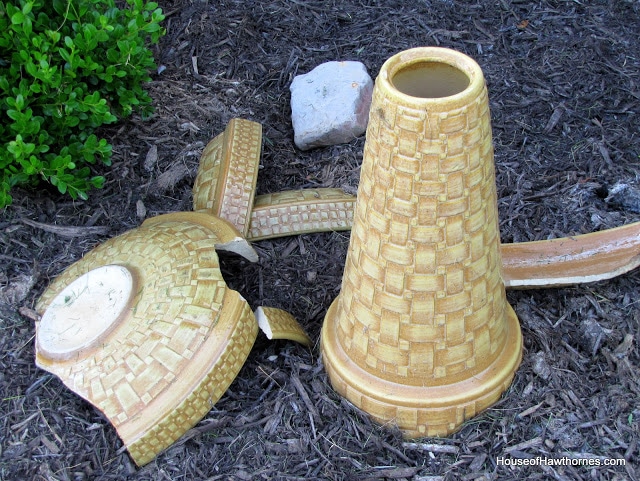 So anyhow, I drug my flag out of the basement this Spring and have been using it as a backdrop for some photos. It's about time to hang it up in the front of the house, so I might have to make another backdrop.

This photo is from last year when we had corn growing around us. Sadly, this year we have the ugly old soy beans.
My apologies to any soy bean farmers out there reading this, but you have to admit, they aren't going to win any beauty contests. The soy beans that is, the farmers may be quite lovely looking.