I'm packing up my typewriter today and hitting the road to go visit Susan at Must Love Junk. She invited me to talk about myself in her Life Behind The Blogger series.
And once you get me talking, I never shut up.
Come on over and say Hi!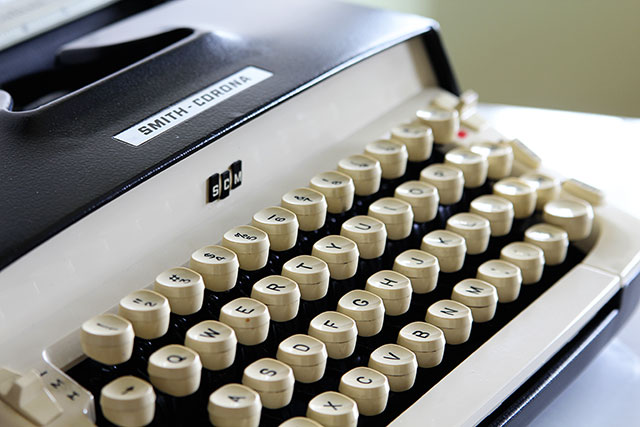 Speaking of my typewriter, here's just a peek at the newest baby in my collection. I think it's my civic duty to save every last dang typewriter in the tri-state area.
And I'm not even sure Ohio has a tri-state area. You have Pennsylvania, West Virginia, Kentucky, Indiana, Michigan and even Canada sort of. So maybe the septuple state area?
Wow, that's going to be a lot of typewriters.
OK, I'll stop talking now. Just head on over to Susan's place.