How to repurpose a 1960's thrift store wooden salad bowl giving it a more modern look.
Wooden salad bowls are one of those odd items that were used a lot at the dinner table in the 1950's and 60's and then sort of disappeared.
Your parents may have had them.
Your grandparents probably had them.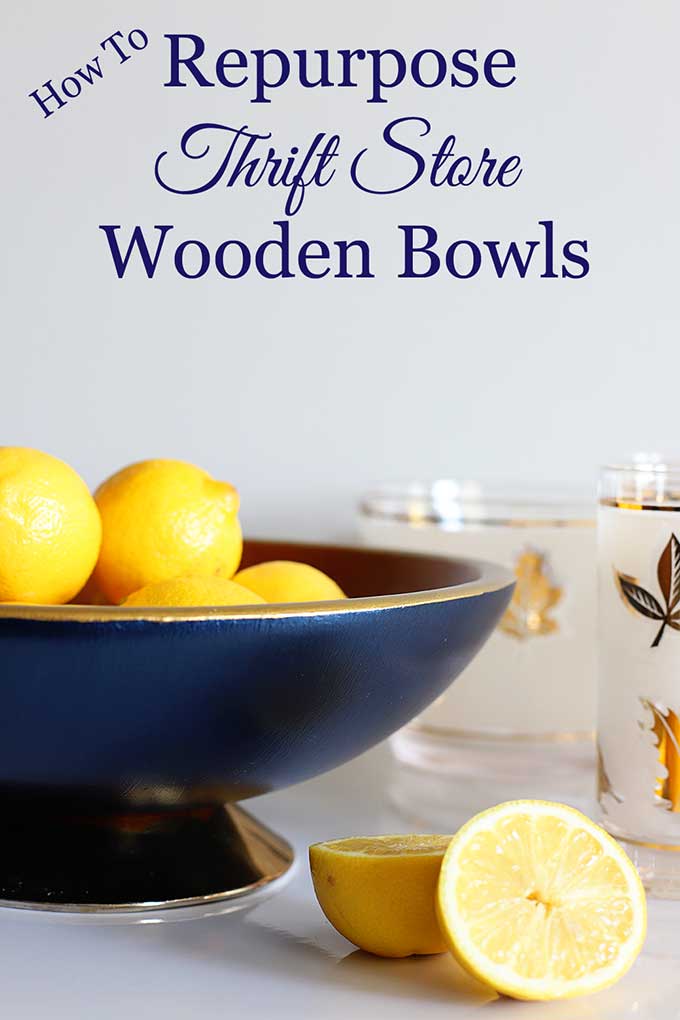 Your local thrift stores surely have them.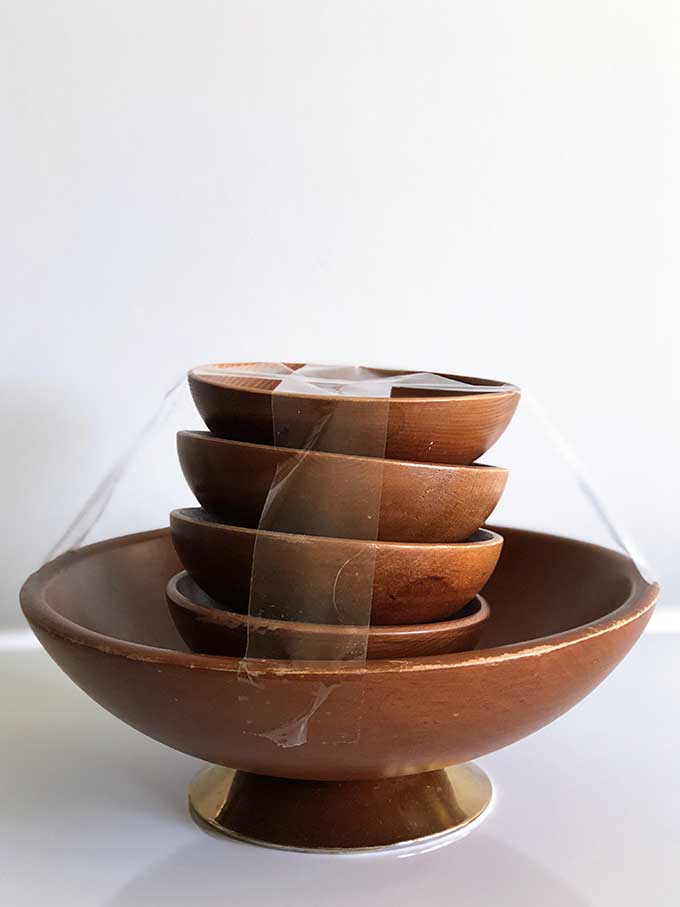 But having a "formal" Sunday dinner complete with a salad course and all that jazz has sort of gone out of style and has been replaced by a casual barbecue or quick trip to Bob Evans. And the wooden salad bowl sets have paid the price.
As nostalgic as I am about wooden salad bowl sets, I'm equally as grossed out by them.
They're somewhat porous, so there's always the worry that "stuff" will seep into the wood and stay there and fester and grow until you're ready to use your bowls again.
Ugh.
Add in the fact that they take up a fair amount of shelf room in the kitchen cupboards and that explains why so many of them have been relocated to the shelves of thrift stores instead.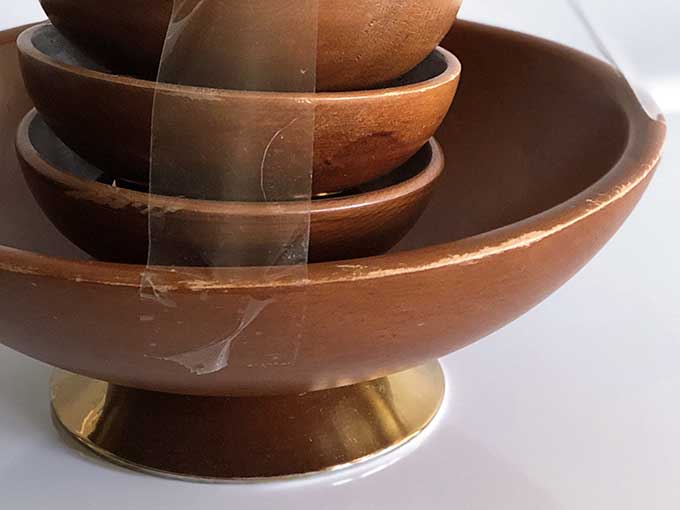 BTW, notice the massive amount of sticky packing tape that has a death grip on these poor bowls? Did my local thrift store learn nothing from My Letter To All Thrift Store Workers?
If the bowls weren't dinged up enough to begin with, by the time I pried the tape off of them they had a few more battle scars.
Just ripe for painting though.
How To Upcycle A 1960's Wooden Salad Bowl
Supplies:
Wooden Salad Bowl from local thrift store
Dark Blue Metallic Craft Paint - Craft Smart's Midnight Blue (bought at Michaels)
Gold Metallic Craft Paint - Craft Smart's Classic Gold (bought at Michaels)
Sponge paintbrush
Sandpaper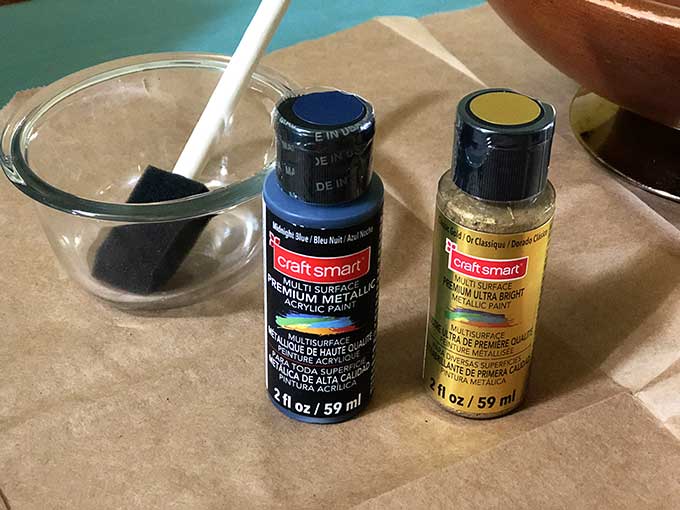 Instructions:
This is one of those tutorials that I feel a little silly typing out, but here goes . . .
Lightly sand bowl surface that you will be painting, in this instance the outside of the bowl.
Apply paint to outside of bowl.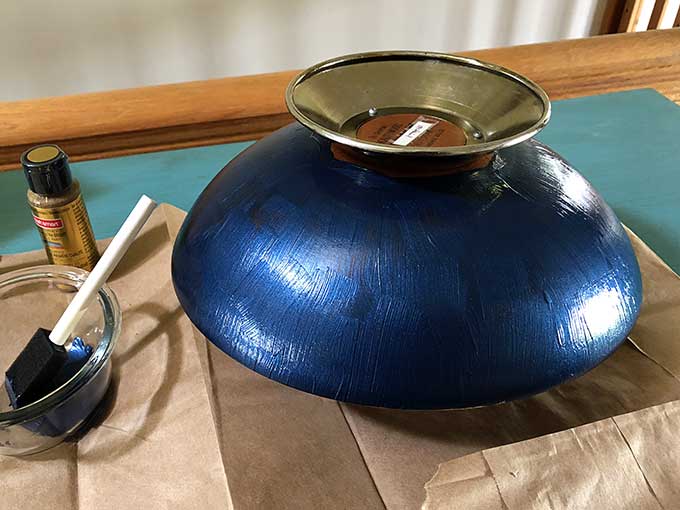 Apply gold paint to rim of bowl.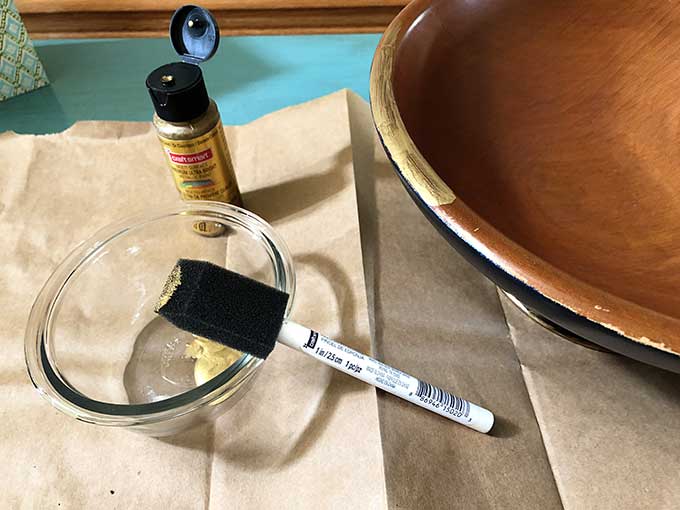 Step back and admire your craftiness.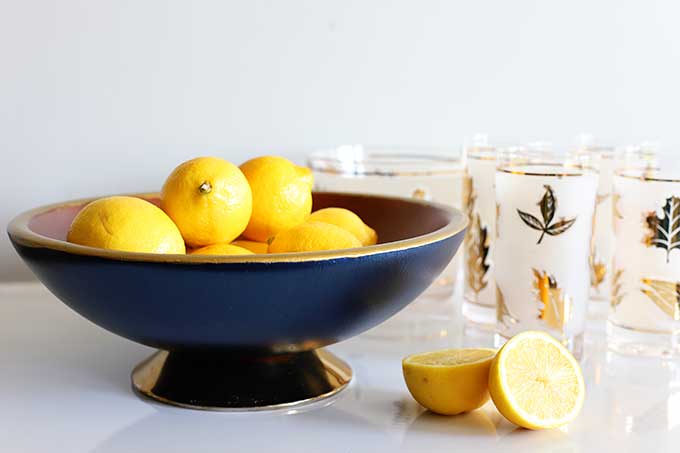 I'm digging the navy blue and gold look!
And before anyone hates on me for painting a wooden bowl. The way I feel is that NO ONE in their right mind would use the bowl as an actual salad bowl anymore.
Family germs are one thing, but thrift store stranger germs are another.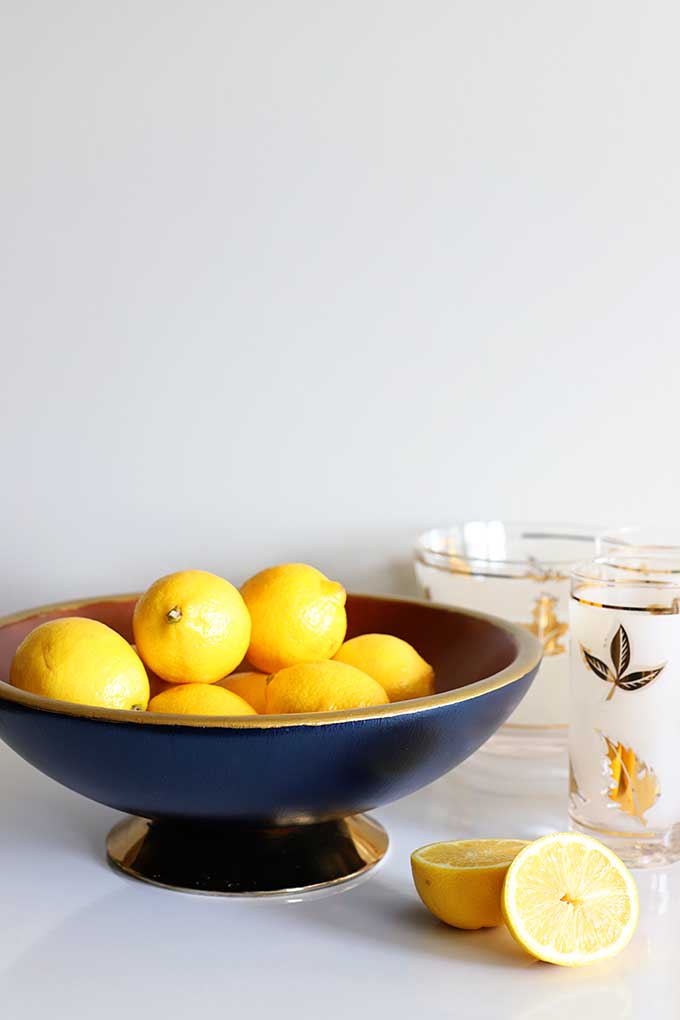 If you'd like to see a totally different take on thrift store wooden bowls, I recently updated a wooden bowl by bleaching it for a Modern Farmhouse Look - Bleaching Wooden Bowls For A Modern Farmhouse Look.
And guess what? I'm doing the happy dance today, because it's the 2nd Wednesday of the month and that makes it Thrift Store Decor Team day!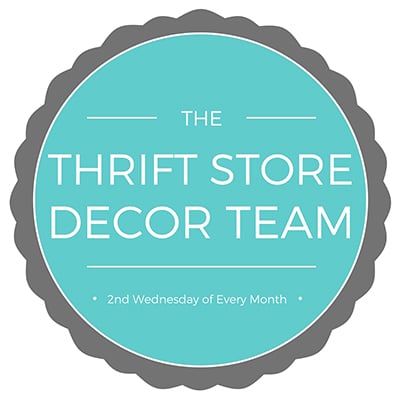 Now pop on over and see what the other gals are up to this month!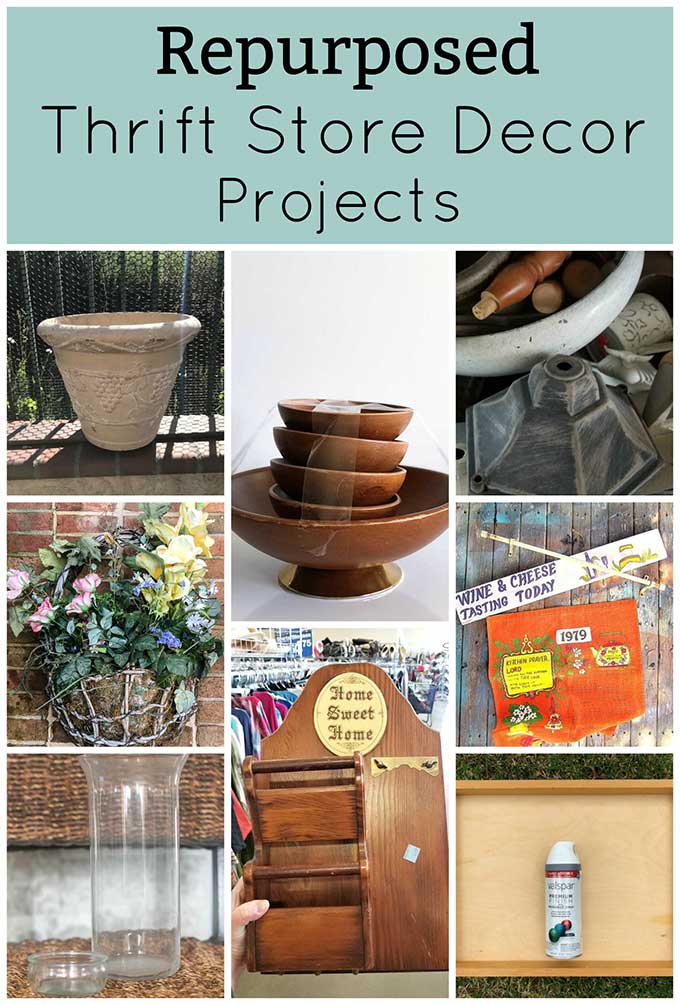 Thrift Store Decor Team
Domestically Speaking - Easy Patriotic Decorations
My Repurposed Life - Small Wooden DIY Pedestal Planter Made w/ Spindle
Petticoat Junktion - Vintage Tea Towel Calendar
Refresh Restyle - Thrift Store Tray Makeover
Our Southern Home - Basket Wreath Makeover
My Uncommon Slice Of Suburbia - DIY Painted Flower Pots
Sadie Seasongoods - Jewelry Hanger From A Refreshed Memo Board
House Of Hawthornes (that's me) - 1960's Wooden Salad Bowl Repurpose
Other post you may enjoy:
Boho Succulent Garden From Repurposed Thrift Store Tray
DIY Reusable Bowl Covers And Food Wrap
Resources For Vintage And Thrift Store Lovers