This weekend I turned an old bowling ball that I found at a garage sale into a gazing ball-like piece of yard art.
A penny bowling ball!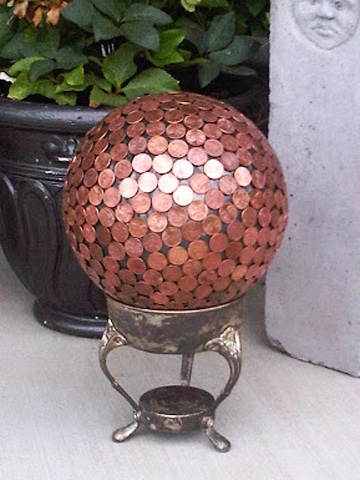 I bought this bowling ball, bag and pair of old used bowling shoes (yuck) at a church garage sale all for just $1.00. I knew I only wanted the bowling ball itself, so the other items were just along for the ride.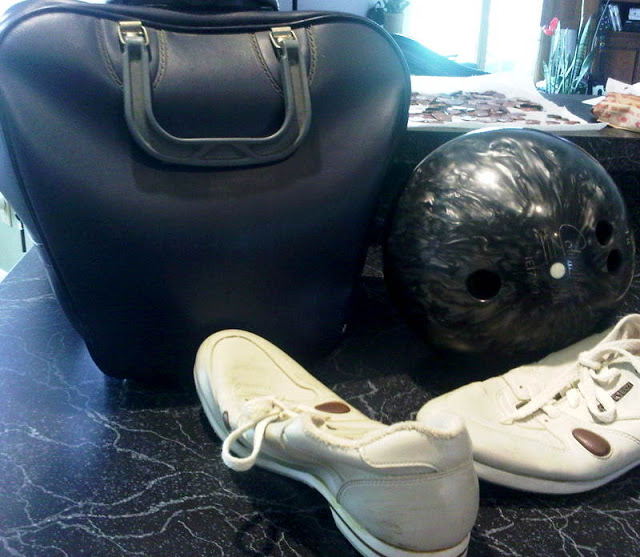 How To Make A Penny Bowling Ball
The first thing I did was fill in the finger holes with paper towels until there was about ¼" of the holes left and then filled the rest of the holes in with some caulking I had laying around the house.
And then threw the bag and shoes into my Goodwill pile.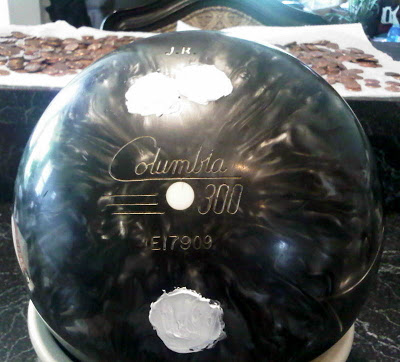 I wanted to cover the ball in pennies so I used roughly $4.50 worth.
I wanted them to be all bright and shiny so I decided to clean them with my beloved Coke Zero to see if Coke's cleaning abilities are an urban legend or not.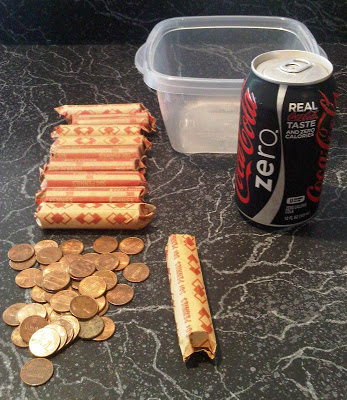 So I emptied a roll of pennies into a bowl and added the Coke Zero and let them sit for five minutes.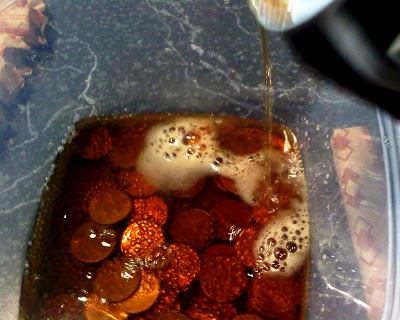 The Coke Zero cleaned them a little bit, but they were definitely not as bright as I was expecting them to be. It's not often that my Coke lets me down.
So then I searched the Internet for other penny cleaning tips and ran across some science experiments for kids that uses ¼ cup white vinegar and 1 teaspoon of table salt to clean them.
The vinegar is 5% acetic acid and dissolves the copper oxide on the pennies. The salt acts as a catalyst to speed up the process. But enough of the fascinating science lesson of the day.
Anyhow, I just put the pennies in there for about a minute, rinsed the solution off them and they came out amazingly shiny.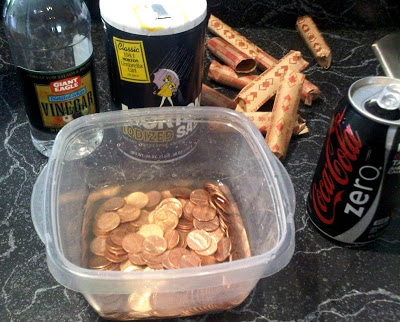 (This post does contain some affiliate links. You can read my full disclosure policy here.)
Next I used Dap Clear Silicone Sealant for Doors And Windows to glue the pennies onto the bowling ball.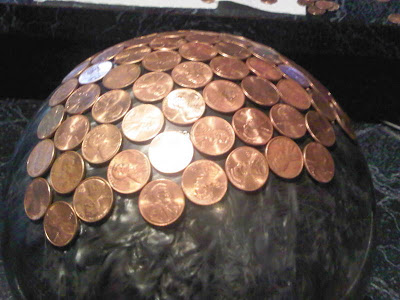 I glued them all heads up, but that was my OCD kicking in - you could mix it up if you wanted. Or maybe do all heads except for one tail???
And here is the finished project.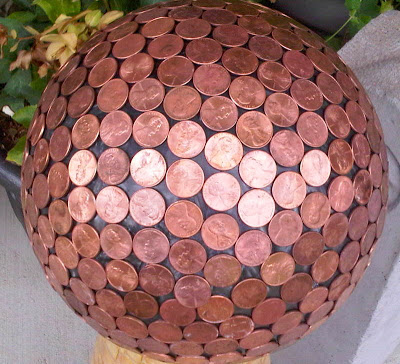 I tried sitting my penny bowling ball on my birdbath base as a regular gazing ball.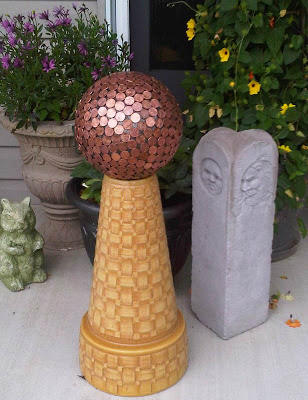 Then I remembered that I had bought this silver chafing dish pedestal at a garage sale. It's almost like it is made to be a penny bowling ball holder.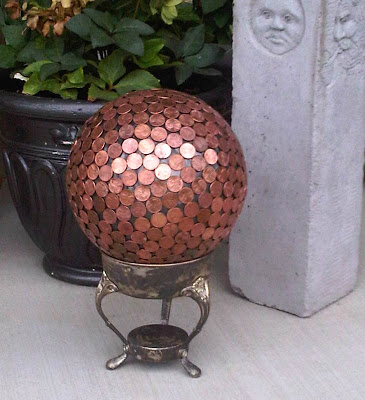 Of course you could place it directly on the ground or leave one of the finger holes exposed and place a wood dowel to stake it in the ground.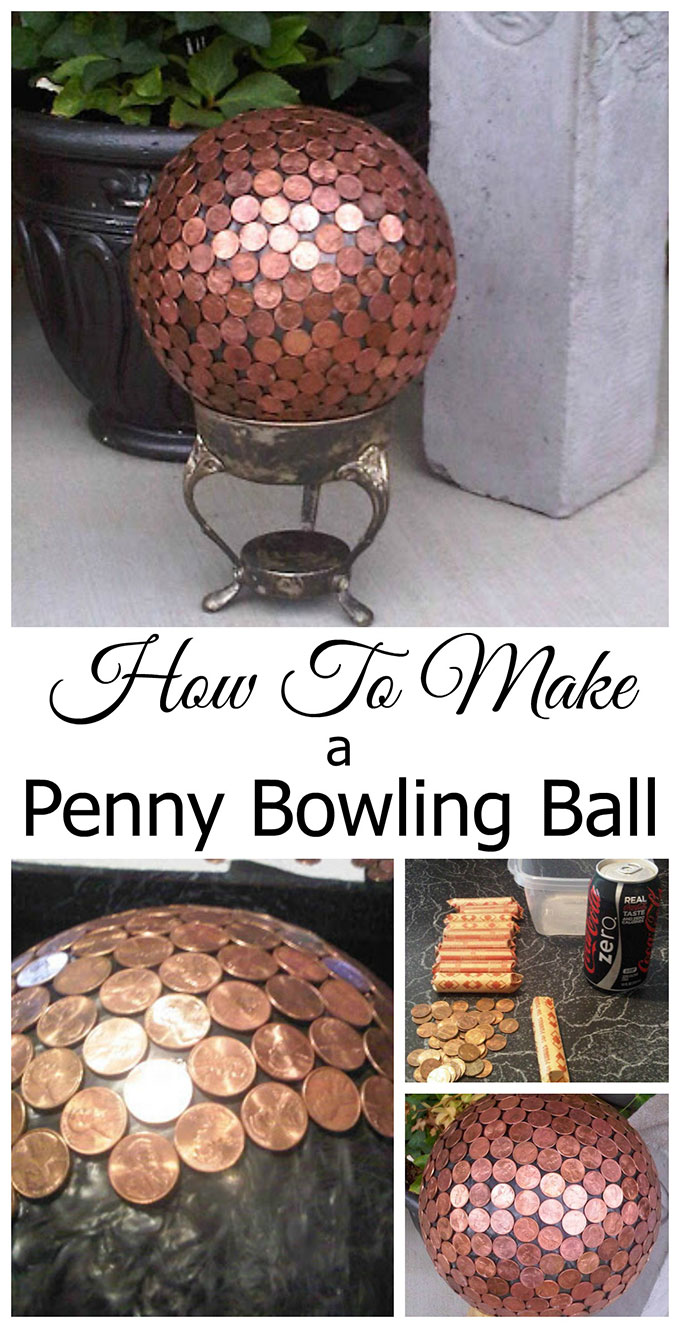 Another fun bowling ball project is my Mosaic Bowling Ball made with dollar store gems.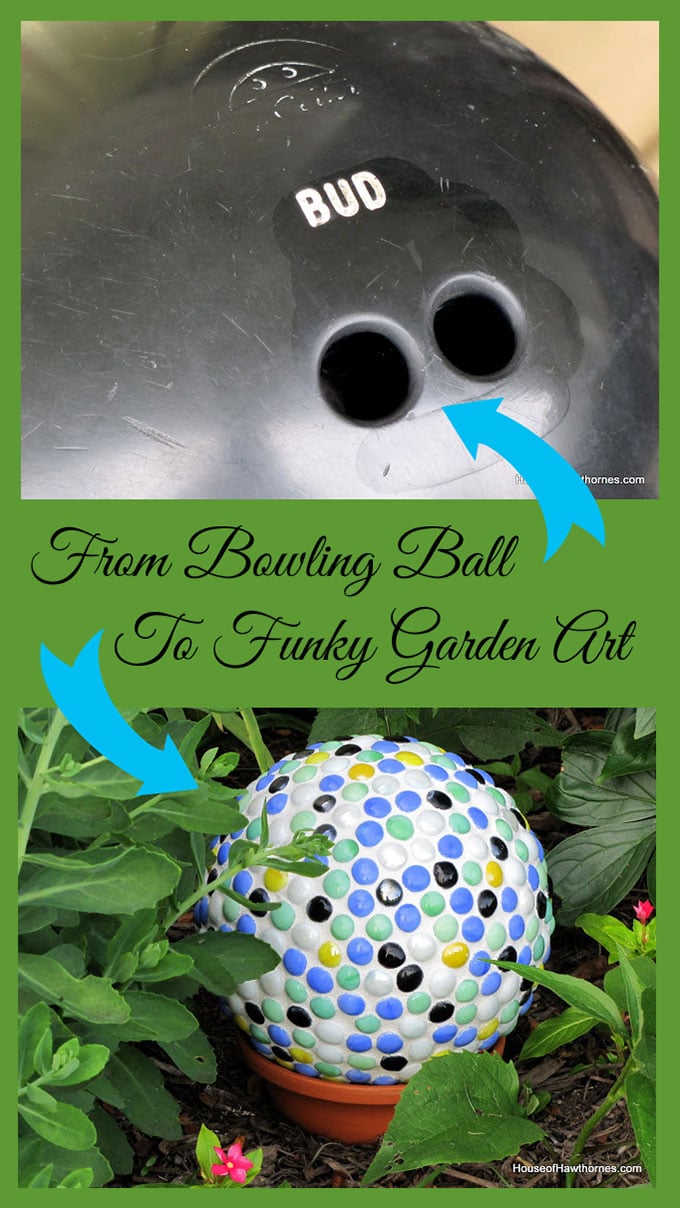 New For Spring 2021: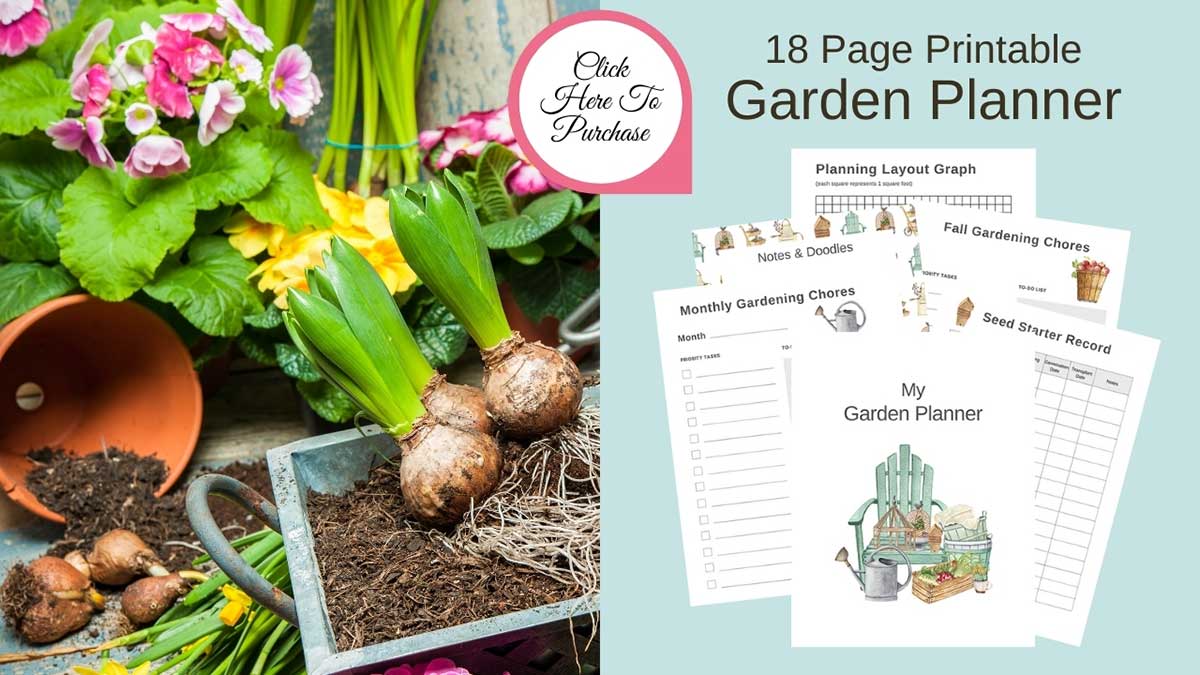 Check out the web story version of this article HERE - Penny Bowling BallYard Art Story.
Other posts you may enjoy:
How to Make Hypertufa Planters (LIGHTWEIGHT concrete planters)