I've got some exciting news for you today.
Since it's that time of year when we all want to get our hands dirty and grow some stuff, I've joined a group of bloggers to bring you gardening inspiration twice a month.
It's going to be called Tuesdays In The Garden and we'll bring you all sorts of gardening information, ideas and tips on the 1st and 3rd Tuesdays of each month. Until the snow flies again and then you'll find me holed up inside next to my fireplace and warm fluffy dog.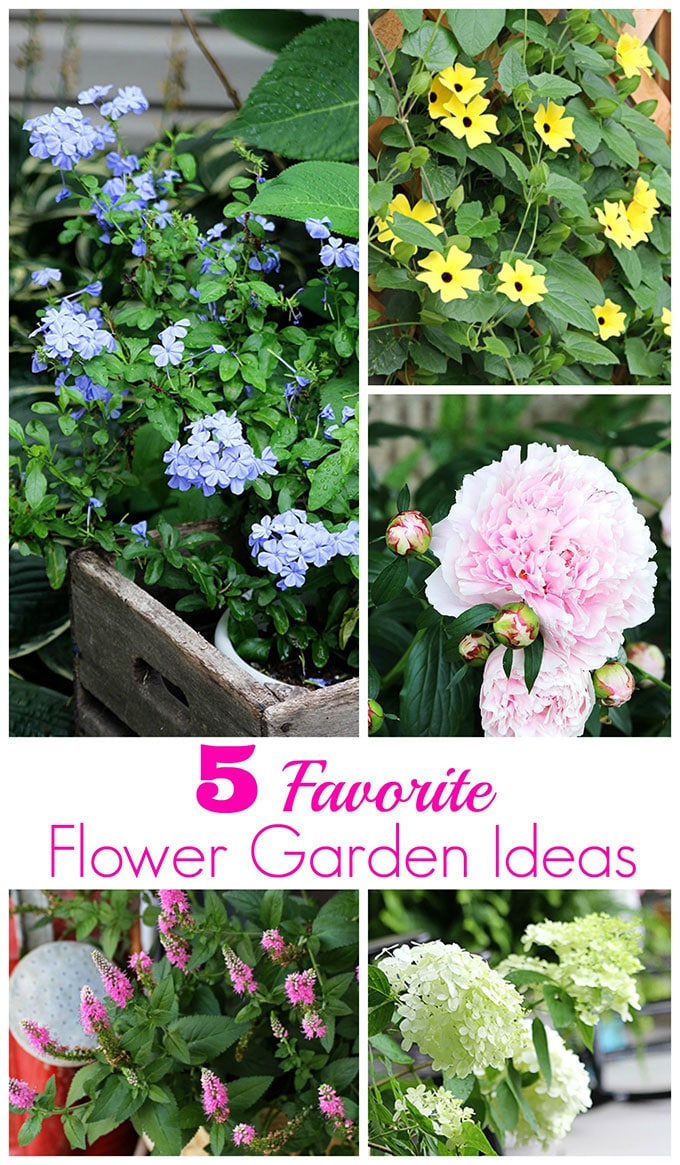 So when you get to the end of my post, you'll find a list of the other bloggers in the group and links to their posts. We'll each have everyone listed at the bottom of the posts, so you don't have to worry about getting lost. No matter where you start you can find everyone else.
So let's get this party started!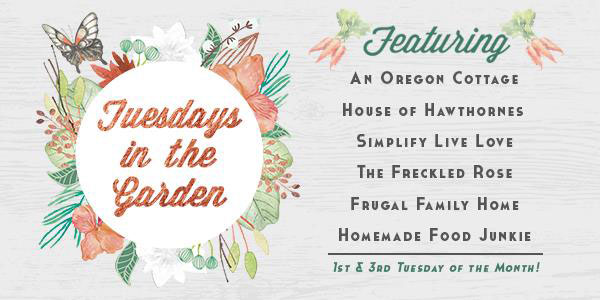 I thought for this first Tuesdays In The Garden I'd introduce myself to you in case you've not been here before. If you're a regular (Hey there!), you might see some posts that you missed first go-round.
Let's see. Where to start . . .
Well, in addition to blogging about seasonal gardening here in Ohio (zone 6a), I blog about vintage home decor, thrift store shopping and easy DIY projects for your home. Emphasis on EASY. If I can't finish it in an afternoon, I'm off to the next squirrel that comes along.
I've been gardening for years, mainly of the flower garden variety, just because we have so many rabbits that love to eat my crops that I have sort of given up on veggie gardening the last few years. And then there's the snake issue that we won't talk about here (I HATE them!!!).
I don't actually live in the "country", but I am surrounded by farm fields on three sides of me (hence the snake problem). Which sort of sounds like the country, but it's not.
I am not, in any way, shape or form, a professional gardener. Totally an amateur and if I plant something and it tanks, I'll update you on my failure. We're all in this gardening thing together.
Well, that's the dirt on my gardening skills. I've compiled my five favorite gardening posts to give you an idea of what I talk about here:
5 Favorite Flower Garden Ideas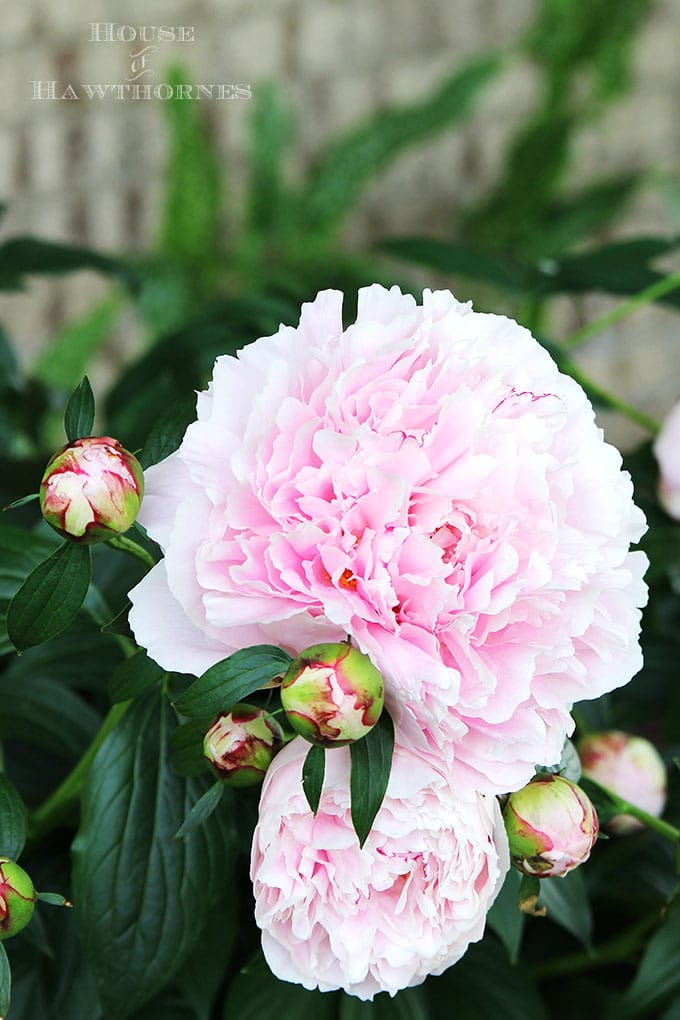 I have a love affair with peonies, I would marry a few of them if that weren't against the law in Ohio. Just wish they would stick around a little longer.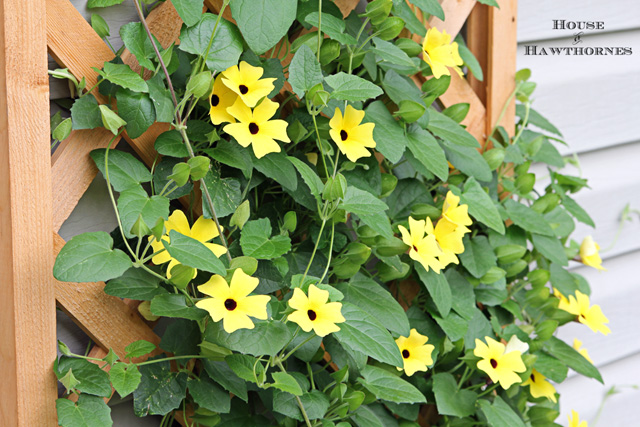 I am on one woman mission to make the black-eyed Susan vine a staple in every garden. They're easy. They're gorgeous. And they grow like weeds (if weeds were a happy, sunny yellow color that made me smile every time I walked past them)
How To Grow Limelight Hydrangea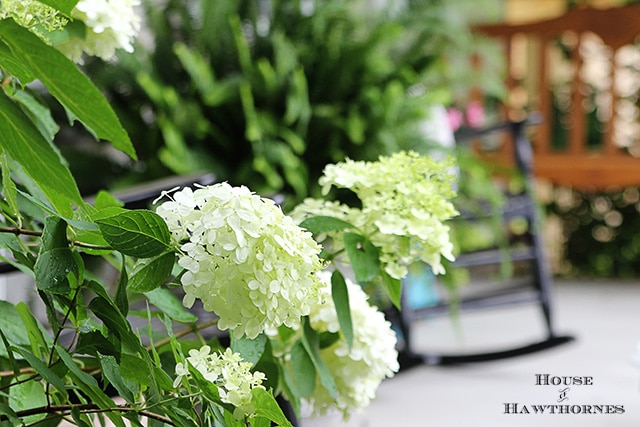 Limelight hydrangea is hands down my favorite hydrangea to grow. Plus they're a super easy hydrangea to dry too as I discuss in my Lazy Girl's Guide To Drying Hydrangea!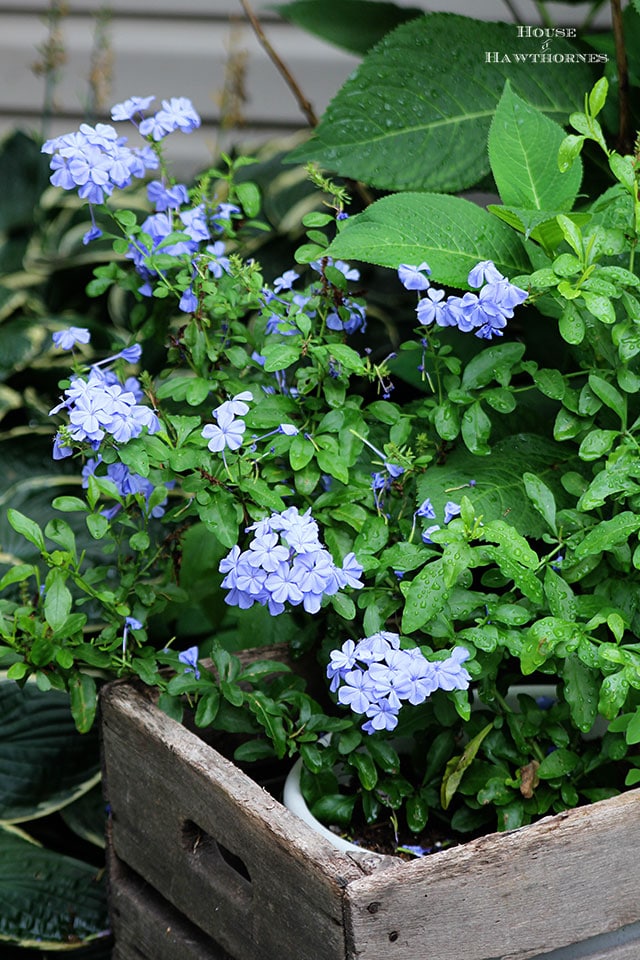 Plumbago is another one of the plants I would marry if it were legal. I may have a problem with this.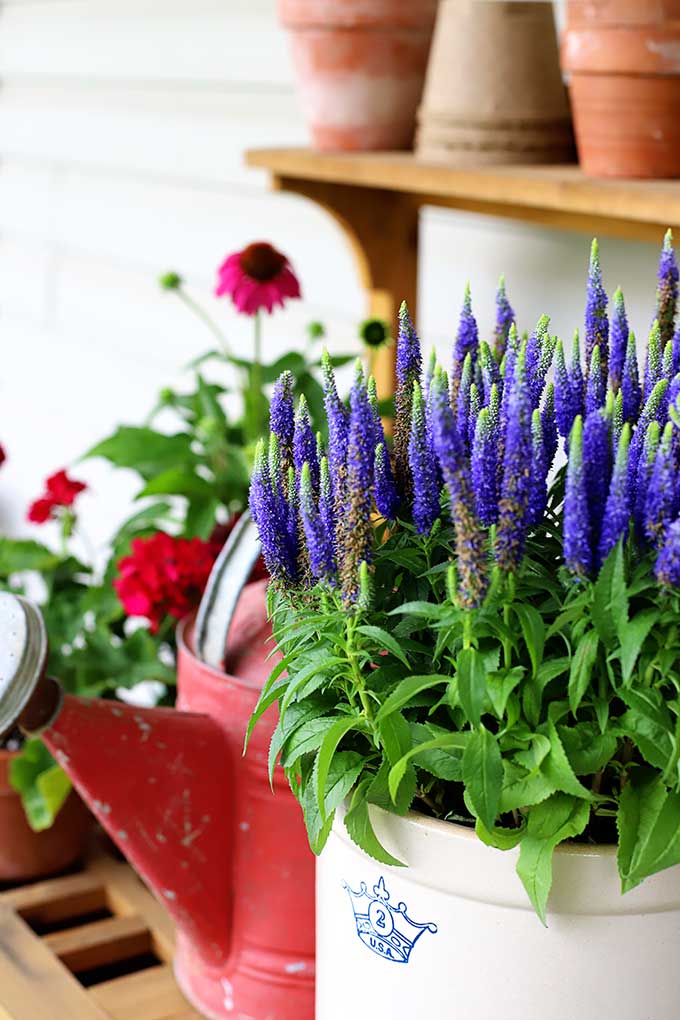 And golly, this post about my favorite perennials has been shared about a bazillion times on Pinterest. They are all sort of obvious perennials too, so not sure why people love it so much, but it is a good list of basic perennials to throw in your garden.
If you are interested in more gardening posts you may enjoy:
5 Simple Tips For Growing Clematis
OK, it's time.
Jump on over and see what's happening in other people's gardens! (You can either click on the photo or the blog name above the photo, both ways will magically transport you to the world of gardening bliss.)