Yay, it's here! The list of my top thrifting finds from the past year.
This list is not based on anything scientific, like reader favorites or highest value to price paid ratio (is that a thing?). Nope, it is purely the finds that me, myself and I liked the most. And ended up using the most.
My very favorite item I found this year, hands down, is George, my 1937 green Royal typewriter.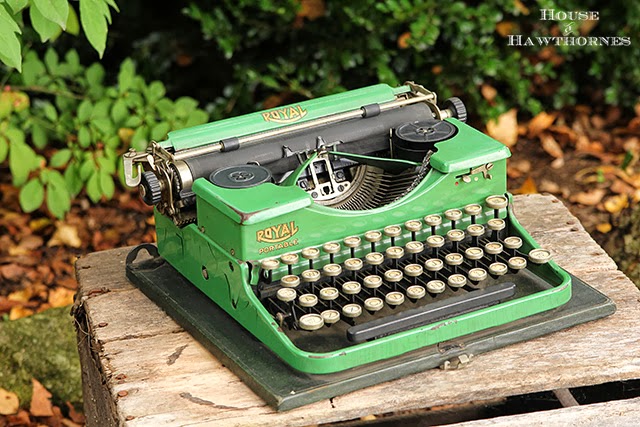 He turns my head every single time I pass by him!
My Buddy L Zoo truck that I found at the Country Living Fair comes in a close second.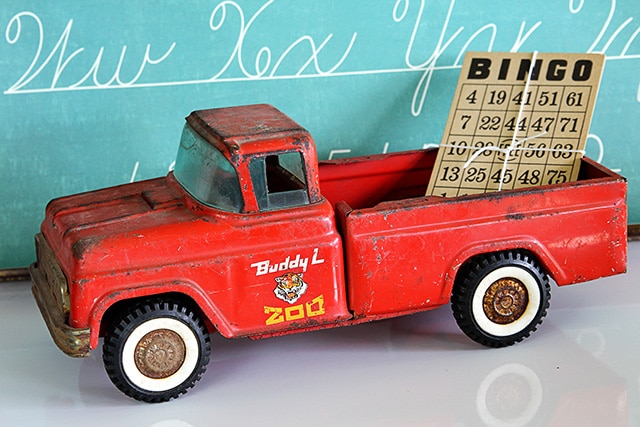 A little McCoy mixing bowl, in the prettiest shade of pink, is another favorite.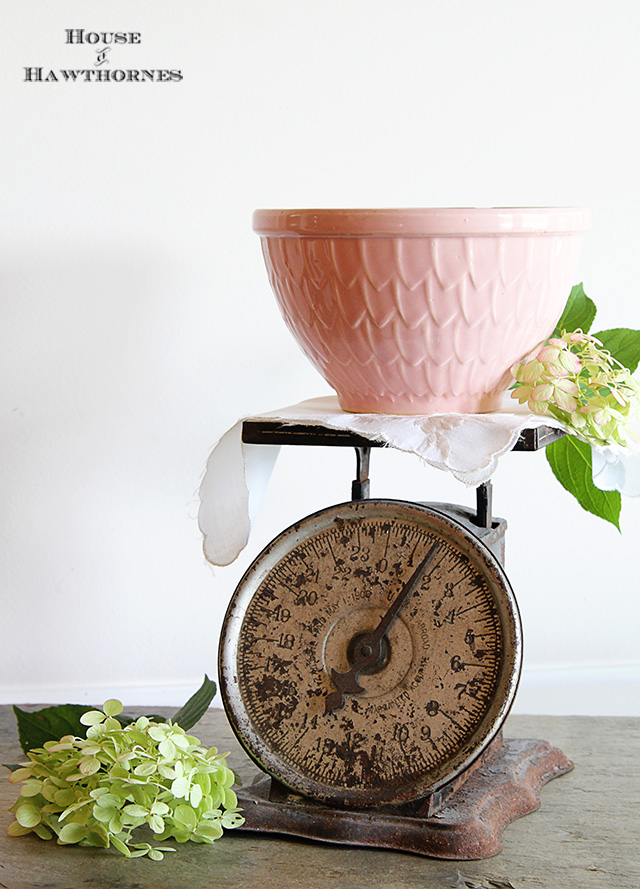 And while we're on a pink kick, this Boston pencil sharpener that I pried off the wall at an estate sale is pretty darn cool.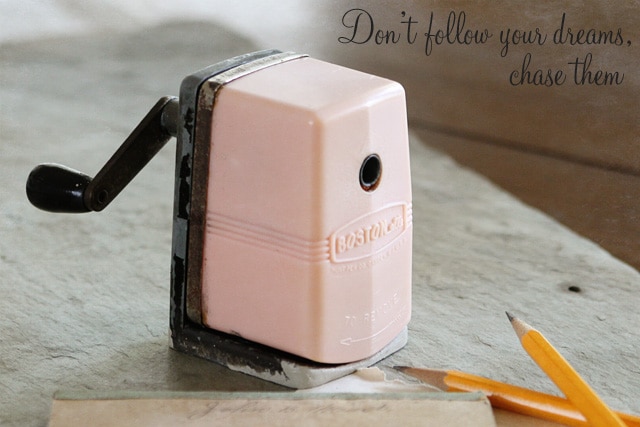 The vintage Murray tricycle named Trixie that I found at a barn sale is a classic.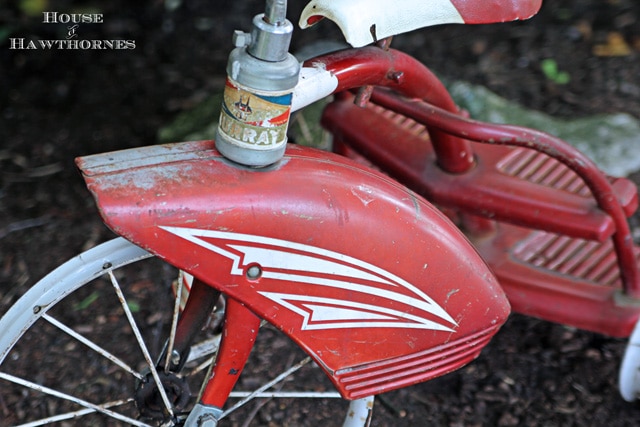 A pair of vintage porch planters plucked from a church rummage sale stayed on my porch all summer and well into fall. I didn't want them to crack, so they are currently living in my garage to protect them.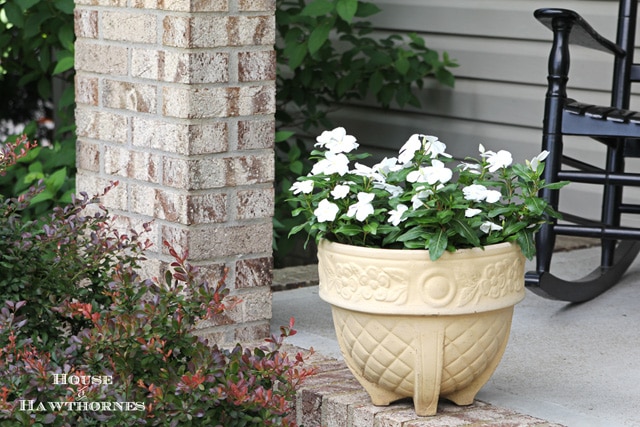 This 1937 Children's book of dogs has the cutest dog images in it! I scanned images from it that you can print out.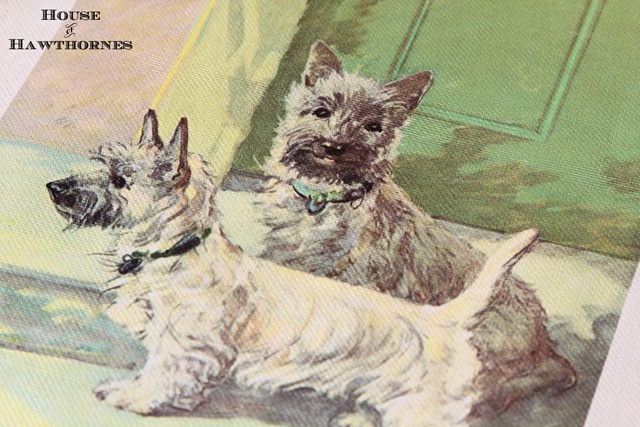 I was surprised to find this McCoy blue bird planter at a yard sale. I've eyed them at antique stores, so was happy to find one for a dollar. It's deals like these that keep me on the prowl.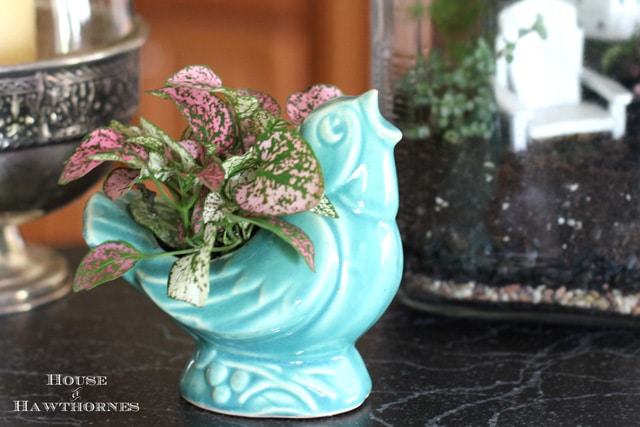 I found this wooden toy barn at an estate sale this summer and it's been all over my house. For Christmas it served as a home for my nativity set.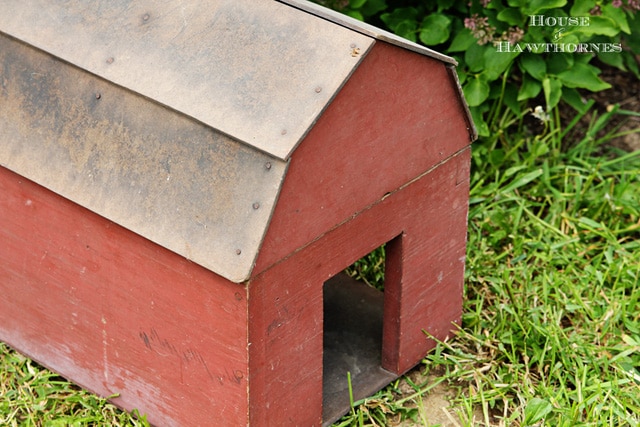 And last, but certainly not least, any and all cameras that I bought this year make the list. These Brownie box cameras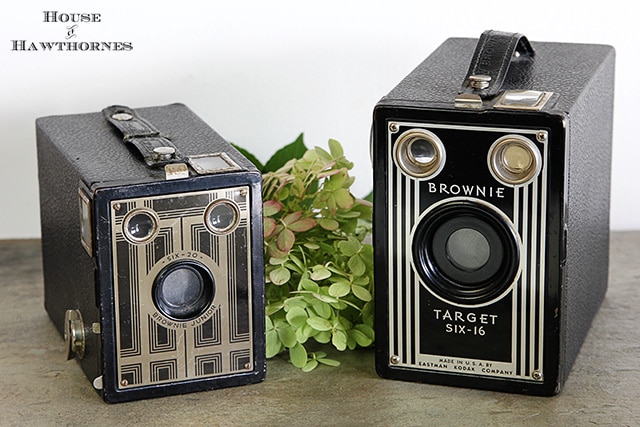 and my Kodak Duaflex III are two examples.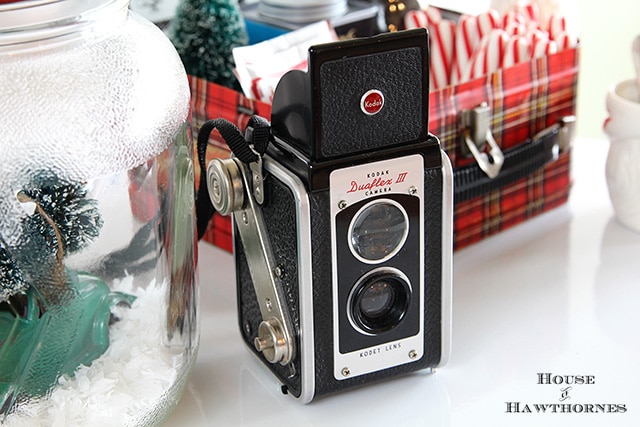 Well, hope you enjoyed my list of favorite thrifting finds for 2013.
I hope to be able to get out and do more thrifting in the coming months. I'm sort of at the mercy of the thrift store Gods at this point in the year. Can't wait for the snow to thaw and the yard sales to kick in.