Wow, what a year's it's been! A year of ups and downs. Twists and turns. Choices and decisions made.
At the start of 2013, I had decided that I would try to show you more of the projects that I do around my house. I've always done projects and crafts, but really didn't have the patience to photograph the steps. So a lot of what I've done never made it onto the blog.
I decided to change that this last year.
So in review, here is some of the stuff I created and decorated this year. Tomorrow I'll show you my top ten favorite thrifting finds of the year.
Let's start in January, shall we. Probably the logical place to start.
January seemed like the perfect time to show you how to make huge pom-poms for your ice skates. Probably a little larger than needed, but I doubt I'll wear these particular skates in the Olympics this year.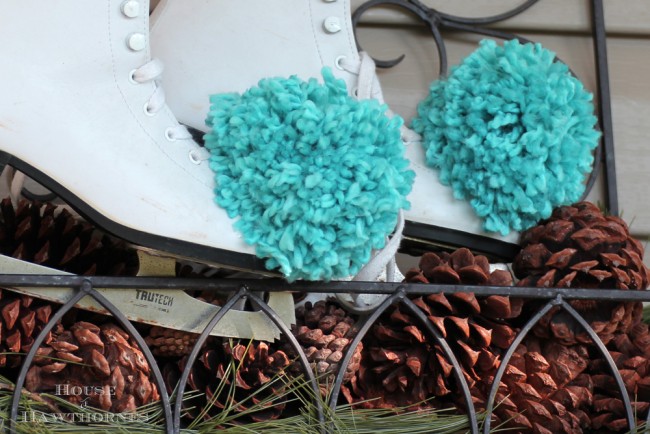 My secret obsession with decorating with little china birds was shared. Much to the dismay of Tippi Hedren.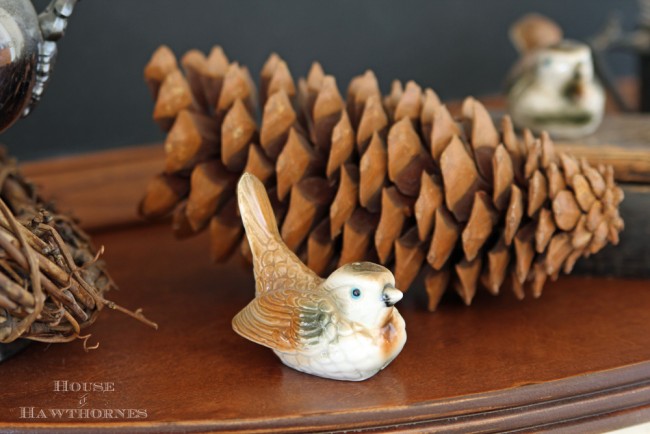 In February, I got my Valentine's mojo on with a super easy and thrifty Valentine's garland.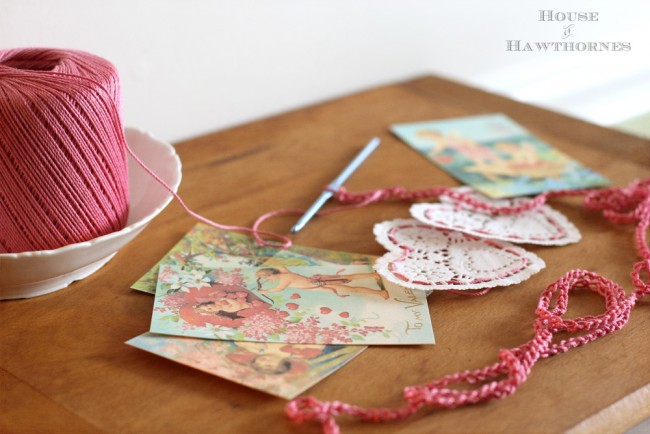 March shall be known as the month of the toilets.
I showed off my son's industrial style bathroom.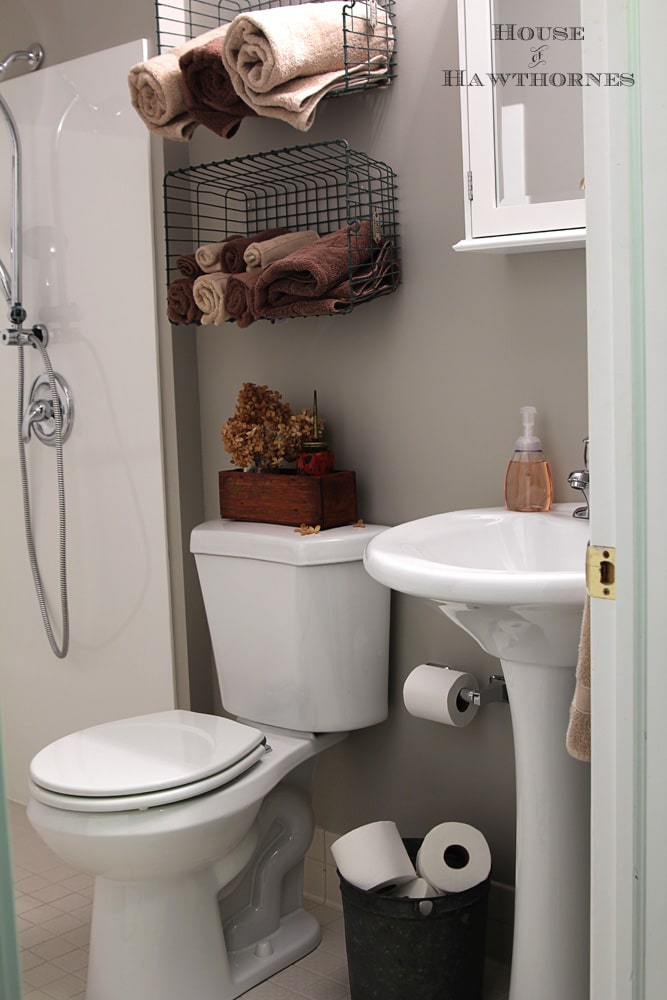 And then showed you all my little bitty hall bathroom with a vintage dog theme (china birds were so early-2013 by then).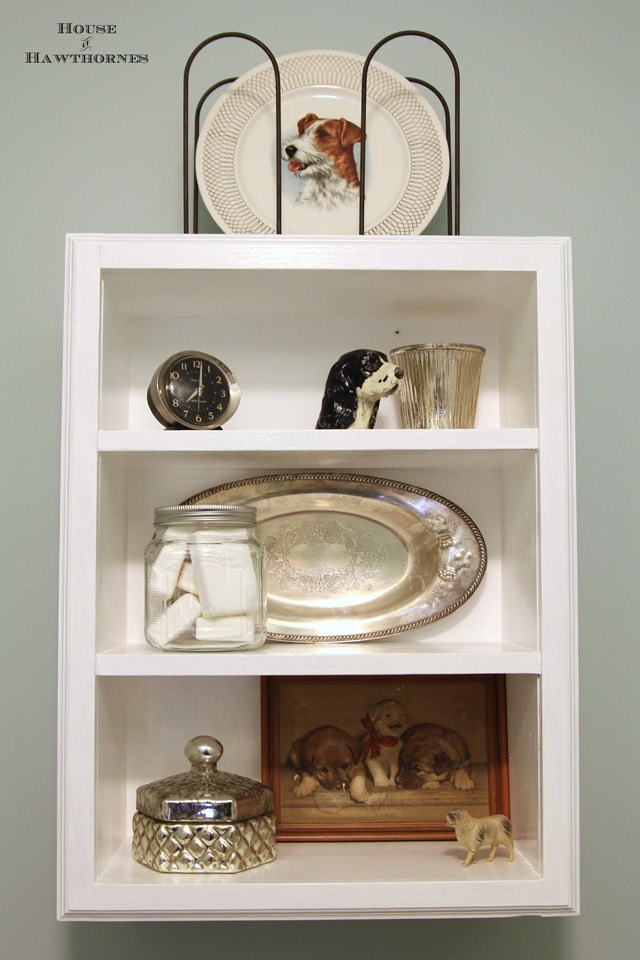 In April, when I finally made it out of my bathrooms, I found that my terrarium tutorial was fairly popular on Pinterest.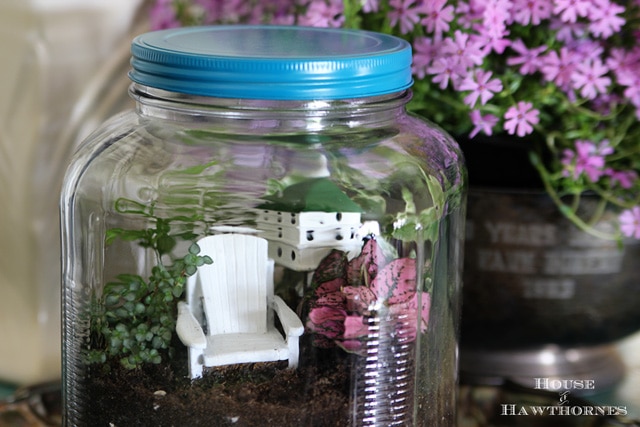 And my circus themed fairy garden was well . . . not quite as popular. Seems people just don't love a good clown like they used to.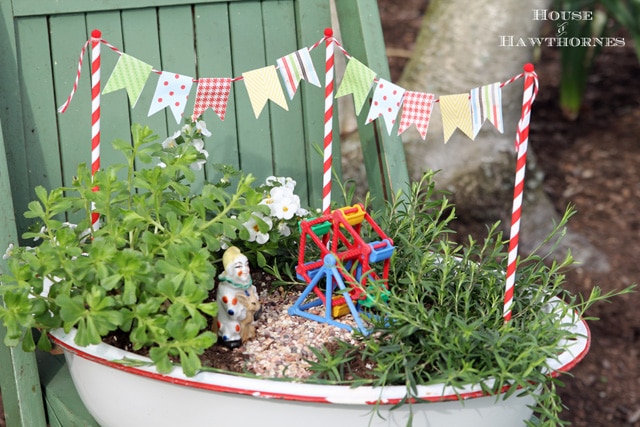 I shared some vintage animal printables that can be used for projects or framed.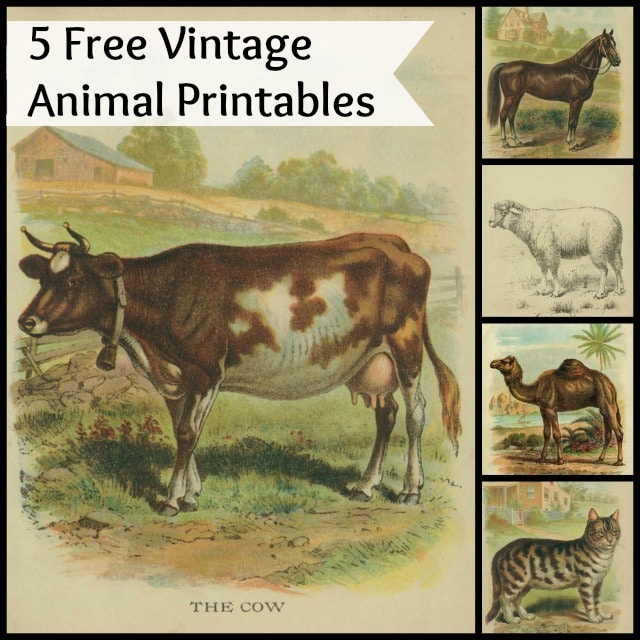 In May I was itching to dig my hands in the dirt a little, so I unearthed some gardening posts.
A hypertufa hand tutorial seemed fitting, since I had shared how to make hypertufa planters and a hypertufa garden sphere in the past.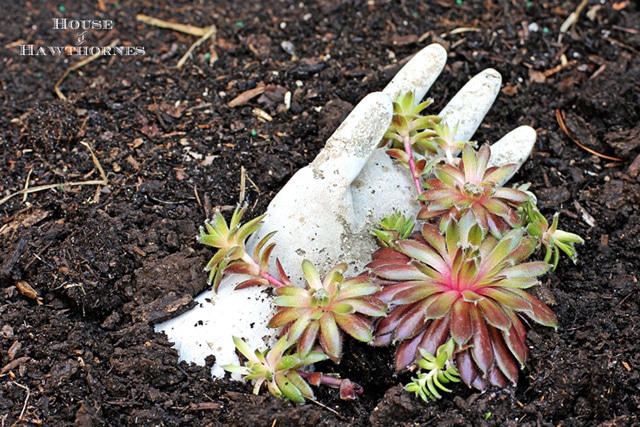 And to prove that you can plant in anything, I made a toy truck planter. Which also goes to prove that people on the internet will tell you when they think something is stupid 🙂 God bless Facebook!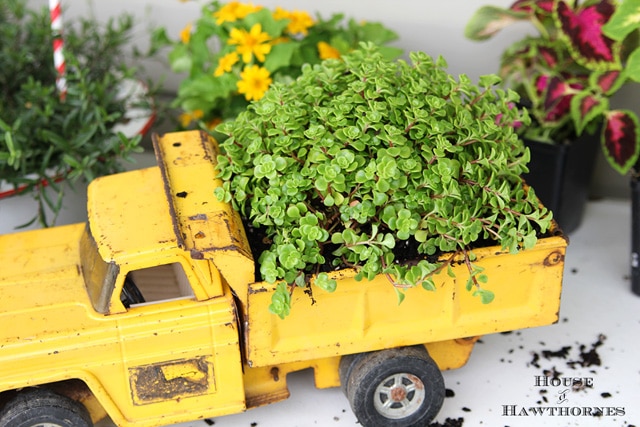 I carried that theme over into June, by planting flowers in an old toolbox in my garden. It appears that toolbox's aren't as beloved as toy trucks are on Facebook, because I didn't get nearly as much grief over planting in this thing.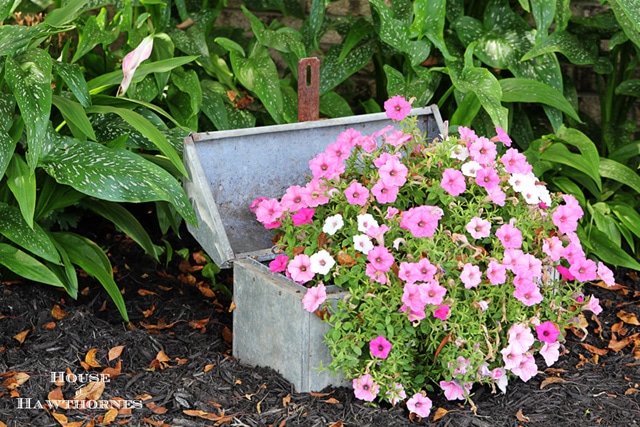 My theory on using copper in the birdbath to keep the water cleaner for longer was discussed.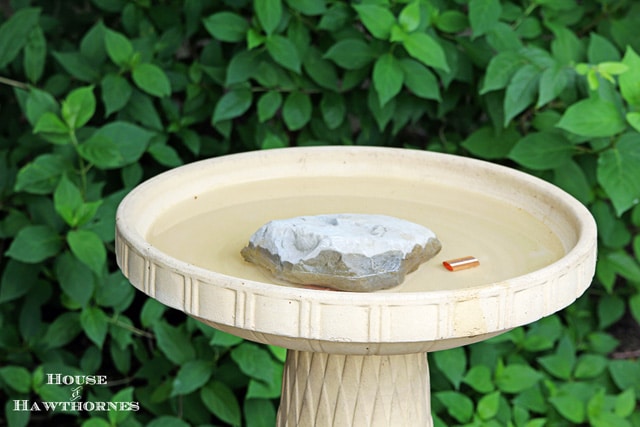 And then I sat a spell and relaxed on my patriotic front porch.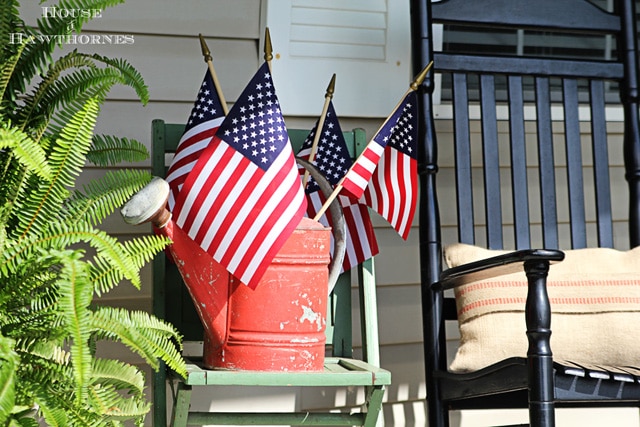 Wow, half a year down. Half a year to go.
Maybe I should have broken this down into two posts. Too late now, let's keep on going!
I started off July by decorating my vintage tricycle for my imaginary 4th of July parade.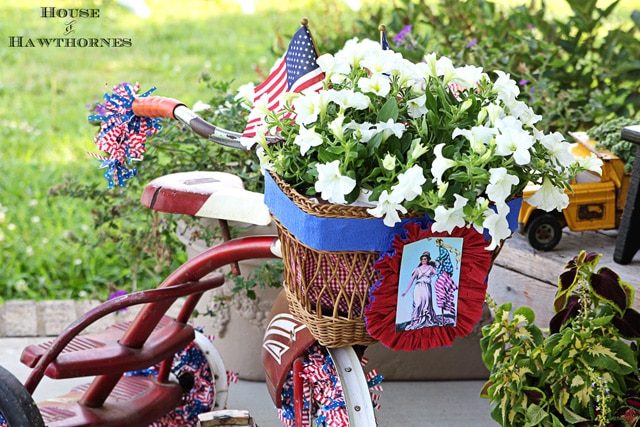 I shared some vintage dog printables from a children's book for your crafting pleasure.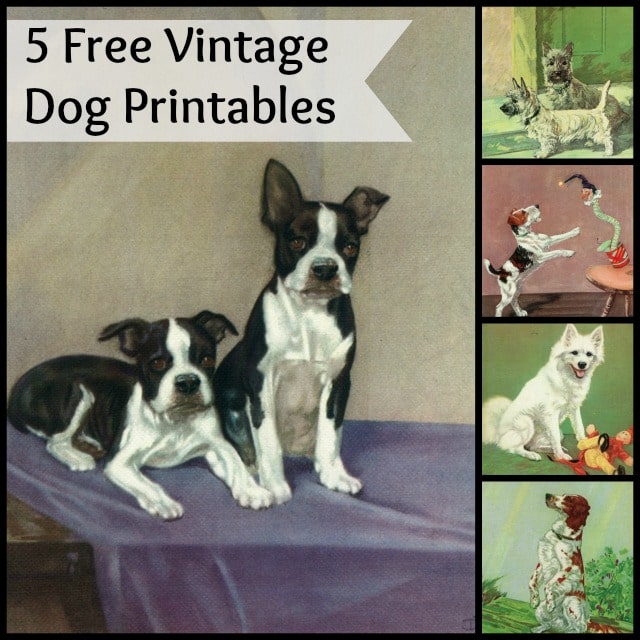 Showed off my bottle tree made from a tomato cage, which I thought was a brilliant idea. But while patting myself on the back, I noticed that it wasn't creating much of a stir on the internet 🙂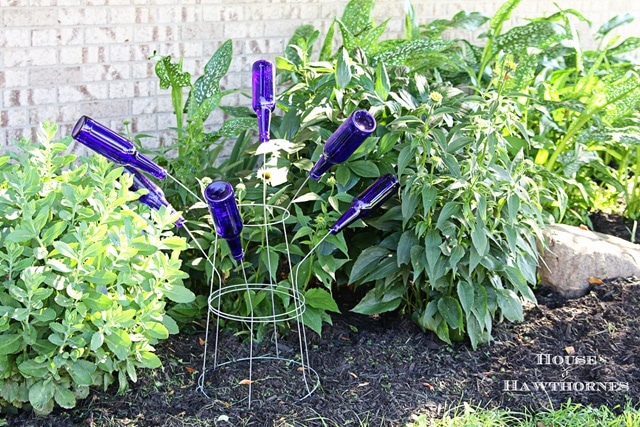 August was hot. And school was out. And I was trying to spend as much time as I could to ensure my son had a fantastic, kick-butt summer. So I was a little absent in the creative department that month.
I did do a post about adding some fall to your summer planters to make them last a little longer though.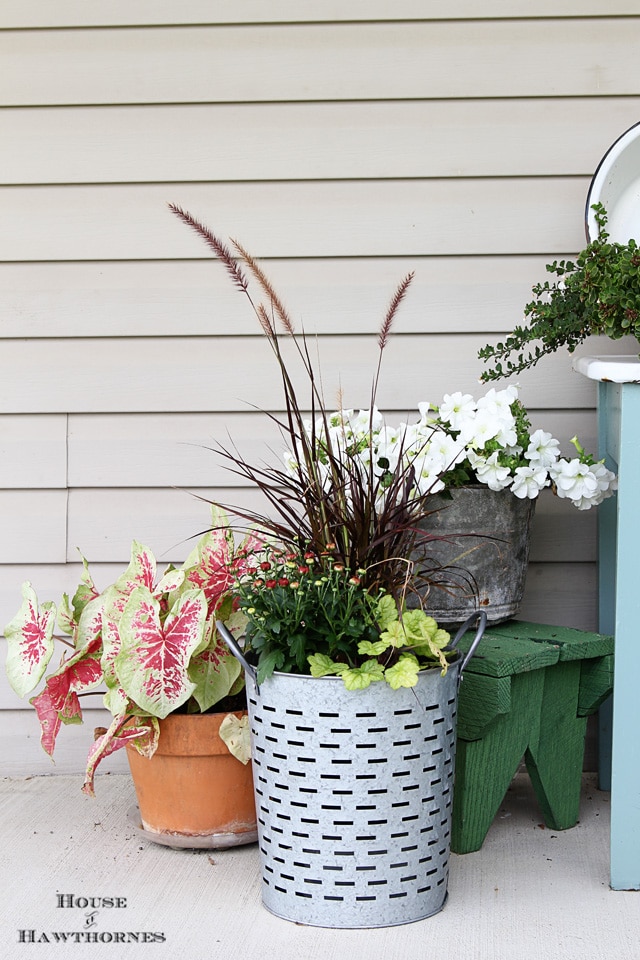 September came around, the son went back to school and fall was bursting out all over!
I showed you how to make a rustic fall wreath complete with a colander.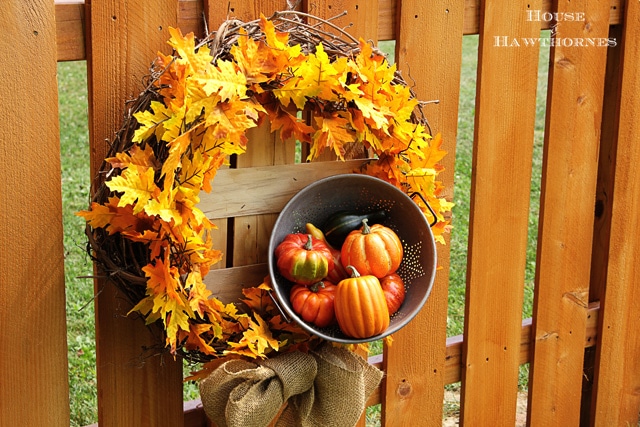 I posted a fall home tour along with some other fabulous bloggers. Not saying I'm fabulous. Just saying they certainly are 🙂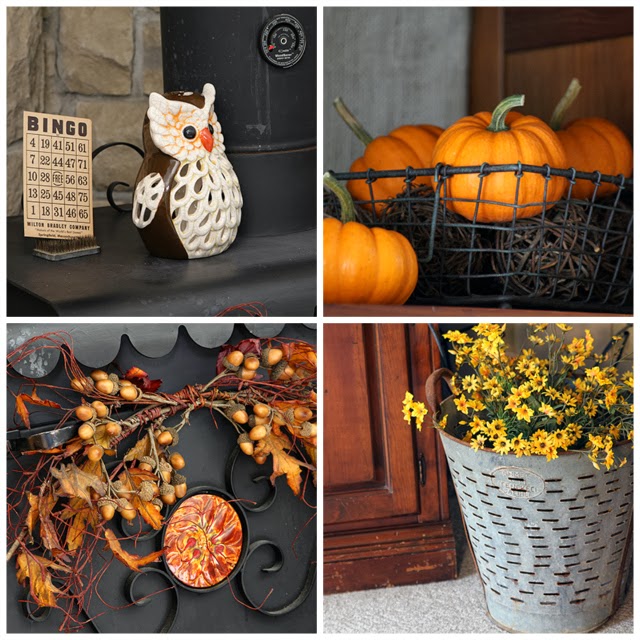 And finished off the tour season with my fall porch decor.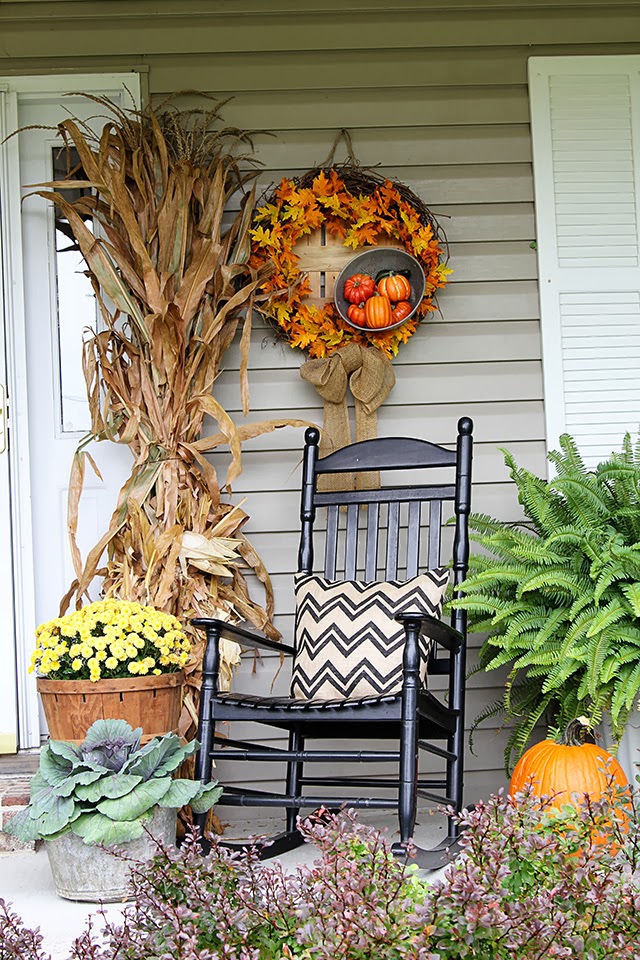 October brought Halloween, of course. I'm always up for a good Halloween post or two.
I shared how to make ghosts from gourds.
There was an imaginary vintage Halloween party. My husband officially thinks I'm nuts because of that idea! "Who's coming to the party?"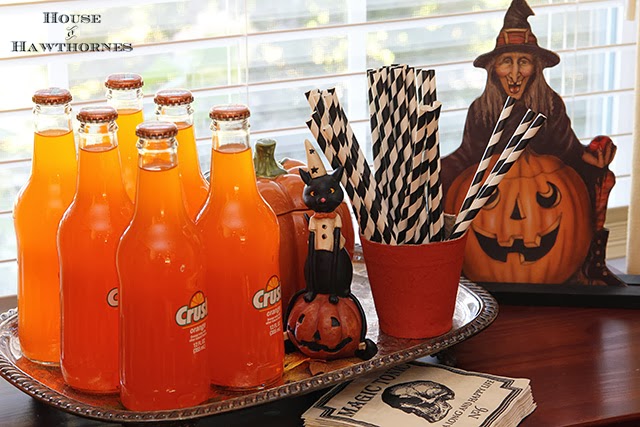 November brought the pre-Christmas crafting bug!
I made a few glittery, kitschy wreaths out of jello molds.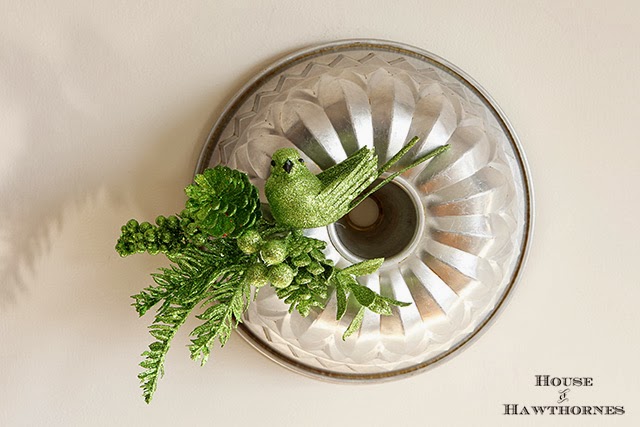 I jumped on the zinc letters and numbers bandwagon and made some for Christmas. Or my age. Whichever you prefer (you may have to place the numbers in reverse order though).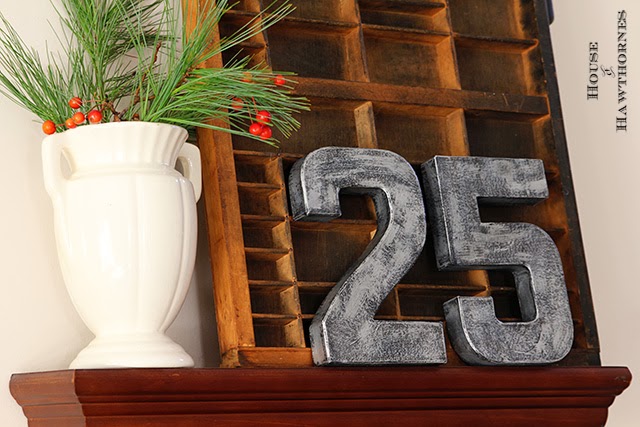 And for the love of all that is Holy, we're at December! Yee-haw, almost done here.
The cozy hot cocoa station for the holidays was one of my most popular posts this year. I think it had something to do with the squinting Santa mug 🙂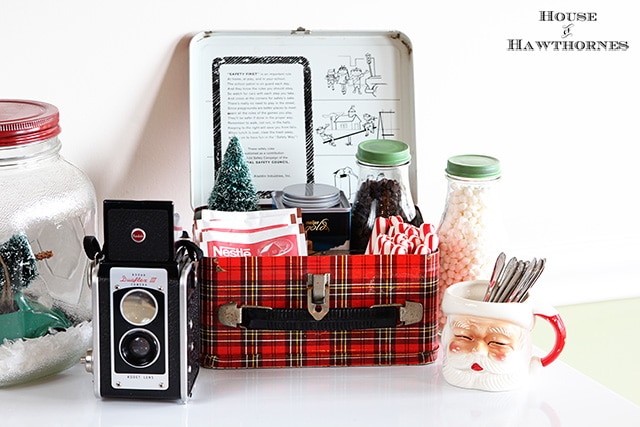 I showed you my Christmas dining room tour complete with blow molds, Shiny Brites and a tree sporting tinsel and setting in a toy box.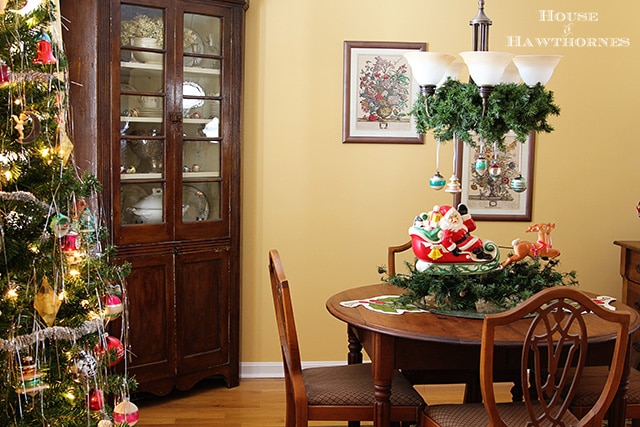 There was the Redmon picnic basket Christmas tree tower. Plus it's great to hide store stuff in.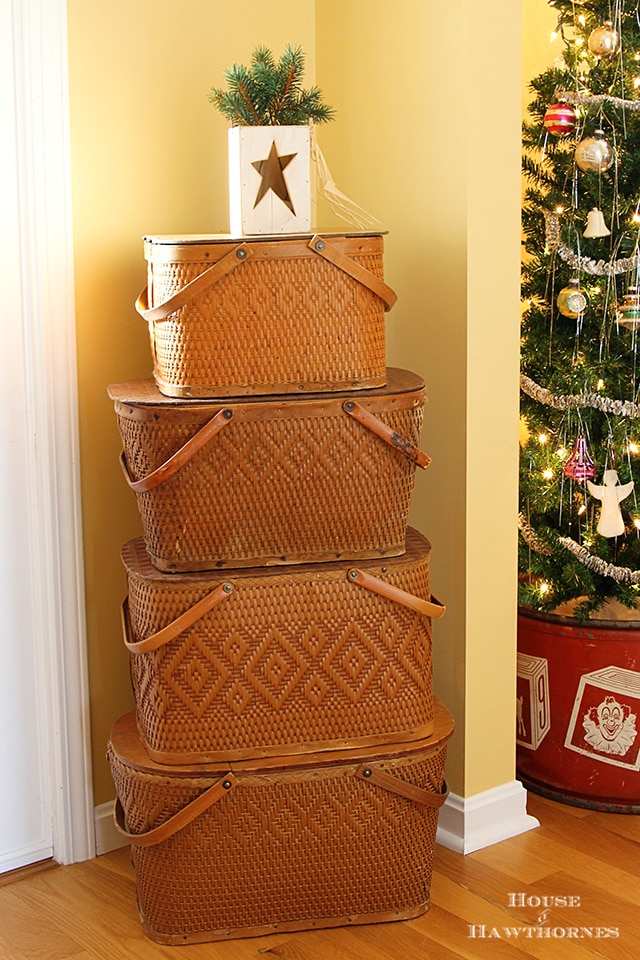 Oh, deer! My vintage plastic deer sort of took over my holiday decor this year. This post is as close as you'll get to a holiday home tour from me this year, I'm afraid.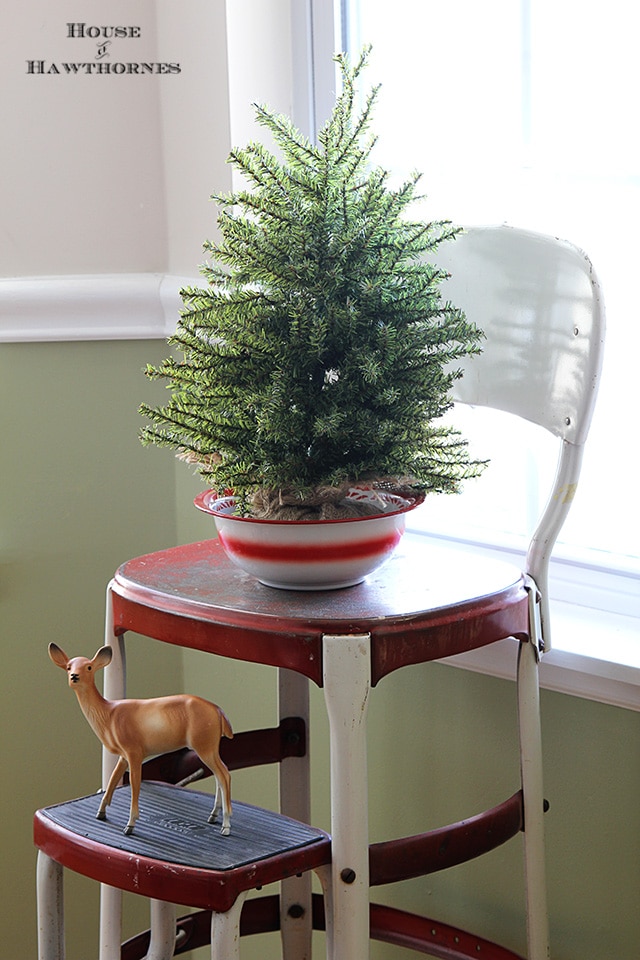 I think I need to see if there's any liquor to be found in any of these vintage thermoses in my Christmas vignette!
I don't know about you, but it's been a long year and I'm ready for some celebrating.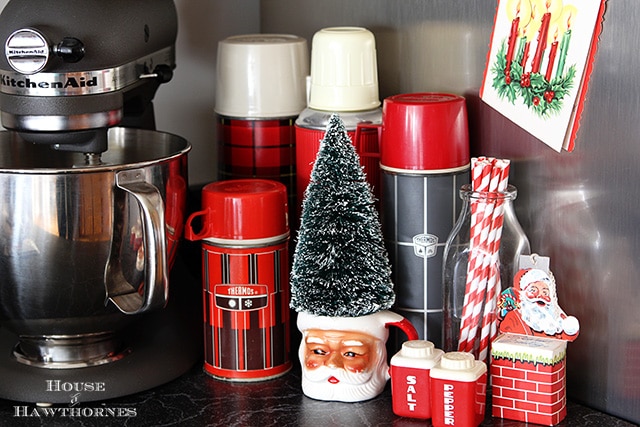 Not to mention, this post is mind numbingly long. And for that, I apologize.
I want to say a special THANK YOU to all my loyal readers who have been with me through thick and thin this year. I really do appreciate each and every single one of you.

Here's to an awesome 2014! Bottoms up!
Linking with 2013 Year In Review Party, Southern Hospitality's Best DIY Projects,Wow Us Wednesday, Be Inspired, Feathered Nest Friday